Friday started off like many other Fridays with sushi for dinner. It had been a while since we went to our usual sushi place, so it was nice to get back. We were both super hungry so we got veggie dumplings to start, which were quite yummy.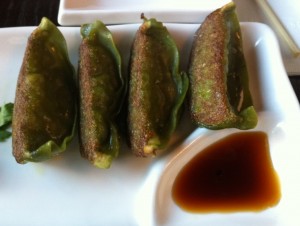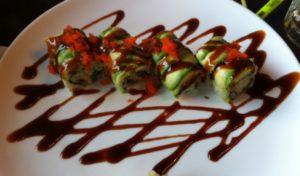 After dinner, we ran some errands, and stopped by Trader Joe's where I picked up Pumpkin Cream Cheese. The stuff is pretty amazing, especially on Pumpkin Swirl toast.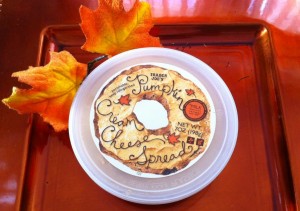 On Saturday, we spent the day at the lake.  Since we were getting one of the last glimpses of summer, Munchkin and I took full advantage. A lot of the leaves are already changing colors making the views gorgeous.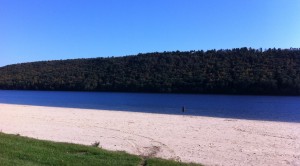 We spent a lot of time playing in the sand and running around in the grass, trying to climb trees.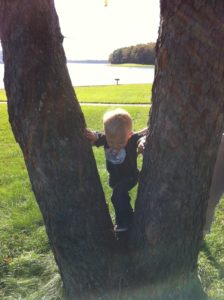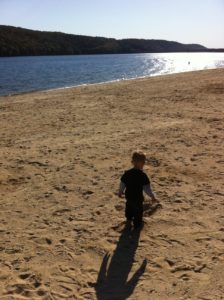 And after we were all played out, we lounged in the beach chair. Just kidding, he can't sit still for more than 30 seconds.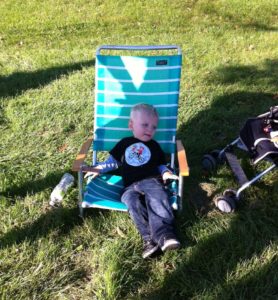 When we got home, I decided it was time to get baking.  I saw a two ingredient pumpkin cookie recipe on Julie's blog, but I decided to take it up a notch and made mine with 4 ingredients.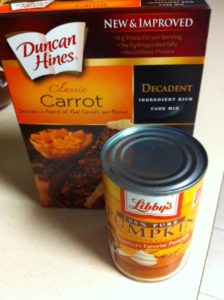 Pumpkin Carrot Cake Cookies
1 box carrot cake mix
1 15oz can pumpkin
1/2 cup grated carrots
1/2 cup raisins
Preheat oven to 350 degrees. Combine cake mix and pumpkin puree.  Fold in carrots and raisins.  Bake for 12-15 minutes or until the cookies feel a bit firm to the touch.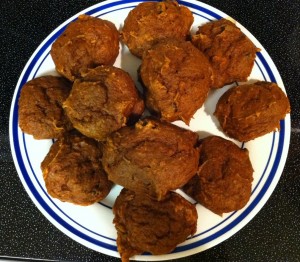 The cake mix I bought came with a pouch of fake carrots that you had to reconstitute with water, but I passed on delicious science and opted for real carrots.
After the cookies were baked and Munchkin was bathed, we relaxed in front of the TV to watch Something Borrowed.  I had higher expectations for the movie, but ended up being a bit unimpressed.  Then again, you can't really expect anything profound from a romantic comedy.
Most of Sunday was spent with my nose in the books, but I'm happy to report that almost all my homework for the week is done!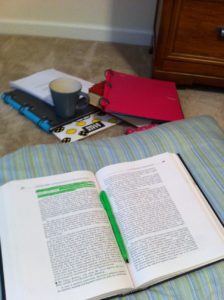 I did find some time to spend outdoors with my little man and I whipped up an eggplant and zucchini parm.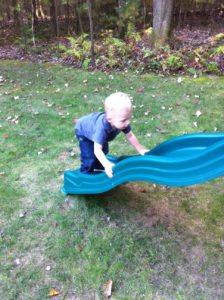 Sadly, I do not get the day off like just about everyone else. But, I guess I can't complain because I did just have a five day weekend.
Have a great Monday and Happy Columbus Day! I hope you have the day off!
Did you go anything fun this weekend? Are you one of the luckies who has the day off?