Monday again!? Why do the weekends always seems to zoom by so quickly? We had a great weekend over here, and it was made even greater by the fact that it was a three day weekend! The heating system at my job was being repaired on Friday, so they told us to stay home because there would be no heat.
We started off our Friday at Bounce!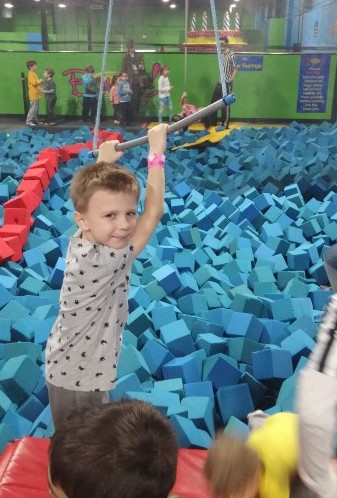 Bounce is an indoor trampoline park and it is so much fun! The place is separated into different sections and you can go for free bounce which is just a bunch of trampolines to jump on or you can try the different swings into the foam pits or even play dodgeball. We went with a few kids from Alex's preschool and they all had a blast. I joined them in the trampoline area and it was so much fun. They do fitness classes there and have adult jump times, which I would love to try out!
When we got home, we arrived to the best package in the world…coffee!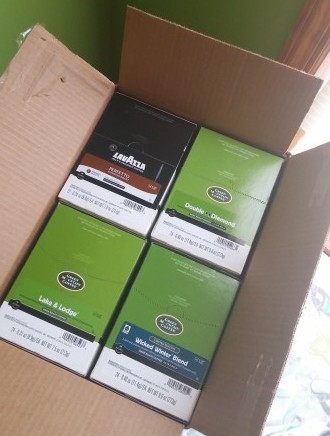 I was all out of my regular coffee k-cups and was stuck drinking flavored coffee for the last two days. While I do enjoy flavored coffee every so often, I need a cup of good strong coffee in the mornings.
Friday night was sushi night. Alex and I picked up Tommy at the subway and headed to our favorite sushi spot. I was really excited when I saw that they redid their menu since the last time we has been there and had a ton of new rolls to choose from. This one was called the Crystal Roll and was spicy tuna with jalapeno and sriracha on top. Yummmmy!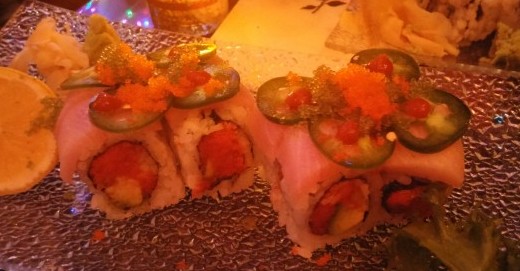 Saturday was our lazy morning of the weekend. We lounged around in our pjs until noon, drank coffee and played board games.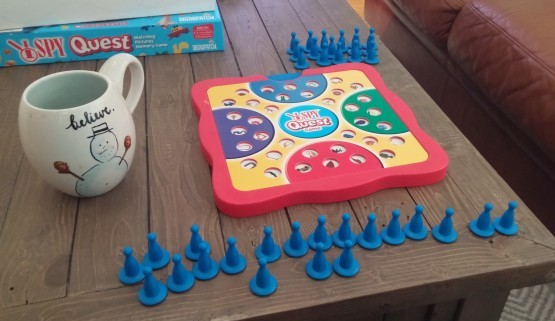 Alex got this iSpy game for his birthday and it is so much fun to play.
In the afternoon, the little man had a birthday party to attend.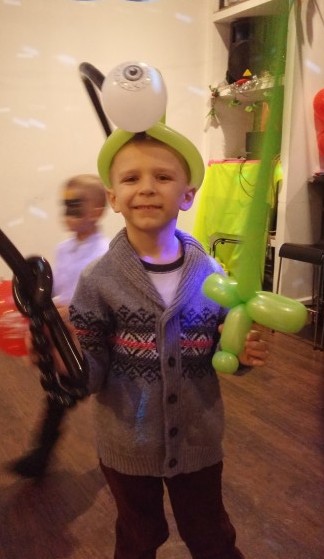 The party was a lot of fun for the kids, with clowns, face painting, balloon animals and even a visit from "the real" Spiderman.
After the party, we planned on going to Pennsylvania for the rest of the weekend. Our usual two hour trip took almost 4 hours because of the snow and the fact that none of the highway was plowed or salted.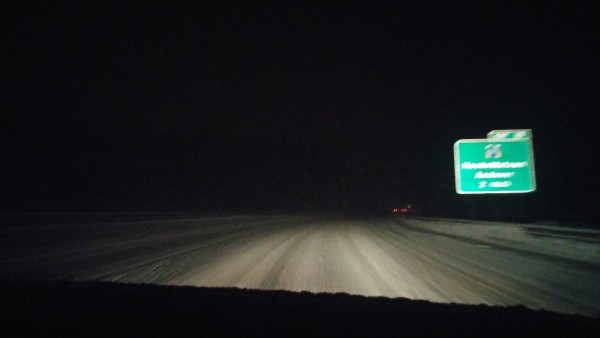 We had to go super slow to prevent the car from sliding all over the place and half of the time we couldn't even see where the lanes were. It was a pretty scary trip.
Luckily, the roads were all cleared on Sunday and we were able to hit up the outlets for a little shopping. I got a ton of stuff on clearance for Alex at Osh Kosh. They always have amazing end of season deals and I stock up on basics for next year. I also picked up a few things for myself at the Gap and Banana Republic.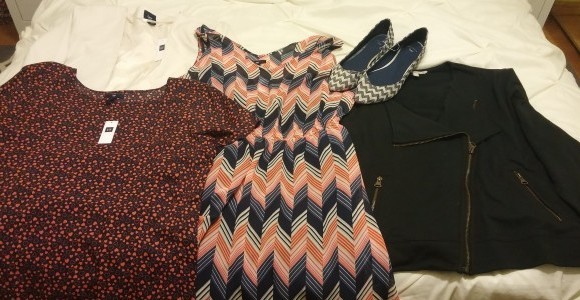 I am in love with the dress and cannot wait for it to be warm enough to wear it. I also scored a really pretty white blazer at the Gap for only $30. I have almost zero white clothing and with our wedding this fall, I am going to need some white bride-ish things to wear to the bridal shower and other events.
The rest of Sunday was spent on the couch and watching the Oscars while folding laundry. Not a super exciting way to end the weekend but I can't complain!
What did you do this weekend?