I don't share my favorites every month, but this month I feel like I have so many new things that I am in love with that they deserve a post of their own.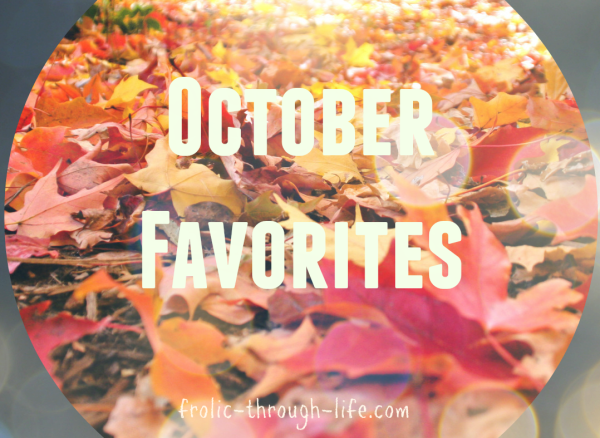 First is a water bottle that I am obsessed with. I got this bottle at FitBlogNYC and have probably used it every day since them. The bottle is called the CitrusZinger and it has a built in juicer that you smush (technical term) a lemon or other fruit into to flavor your water. I usually keep my water on my desk and everyone who has walked into my office over the last few weeks has asked about it. It has also helped me drink a whole lot more water throughout the day and I love it so much that I bought a second one for Tommy to use.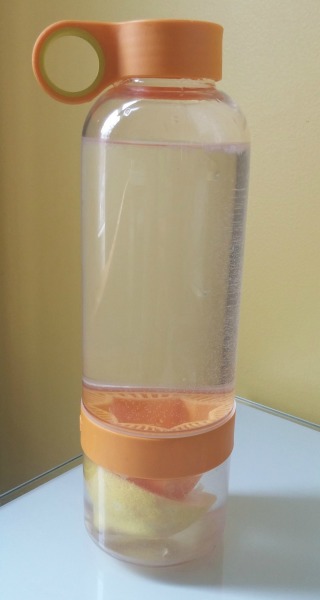 Next is my vanity mirror and my whole vanity in general. When we were renovating, the one thing that was my must have was my vanity. I had dreamed of having a vanity for years where I could organize all of my beauty products instead of having them scattered around my bathroom and bedroom. The vanity itself is the Malm Dressing Table from Ikea and the mirror is Conair Oval Double-Sided Lighted Makeup Mirror
. The mirror is magnified on one side and the white ring around it lights up. I have even used the mirror in the dark to get ready in the morning on some mornings when Tommy was working second shift.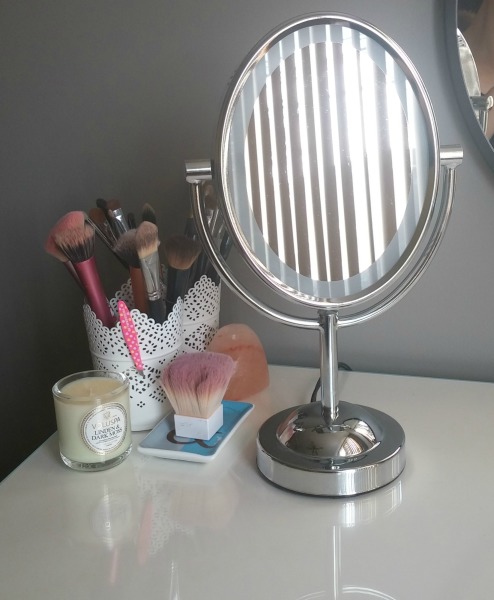 I am a fan of defined brows and I fill in my brows almost every day. I received the Eyeko Brow Liner in my swag bag at FitBlogNYC and when I saw it in there I was super excited. It has an applicator similar to liquid eyeliner pencils which allows you to make little strokes that look very natural. I will definitely be repurchasing this when I run out.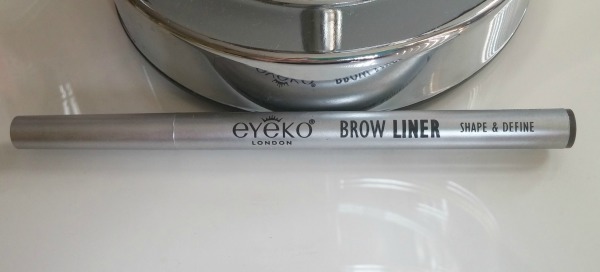 This Benefit cheek palette is all of my favorite cheek products in one. I am a huge fan of Benefit and have had almost all of these blushes/bronzer in their individual little boxes over the years. When I saw that they put them into the cute Cheeky Sweet Spot Palette I had to get it. The blushes are a little bit smaller than the separate products, but for the price of $36 it is so worth it if you are a Benefit fan.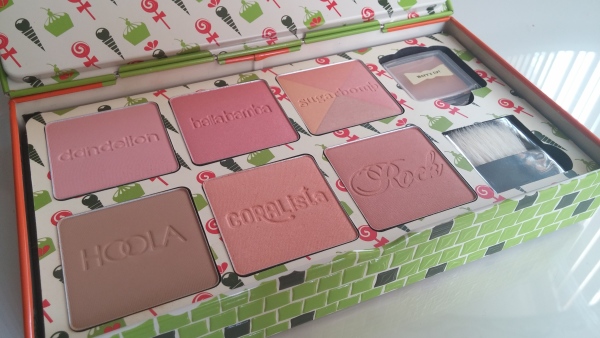 I got a haircut a few weeks ago and I got layers all over and long side bangs in the front. My forehead tends to be oily, so I have been using this Toni&Guy Cleanse Dry Shampoo
on days that I don't wash my hair. The product works great, but I am not a huge fan of the smell, but it does not bother me enough not to use it.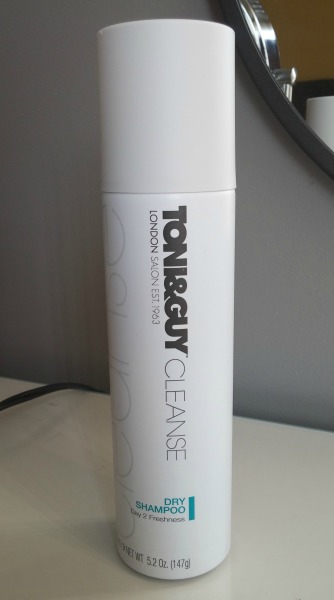 Last but not least are my OXO Kitchen Tools. Before our renovations, we threw out all of our old kitchen tools because they were old and in desperate need to be replaced. Tommy found a great deal on OXO at KMart and they price matched their website in store for us. We bought almost everything they make including measuring cups, grater, colander, pop containers and everything else you see here. The quality of the products is great, they wash so well and I love the satisfaction guarantee and philosophy behind the brand.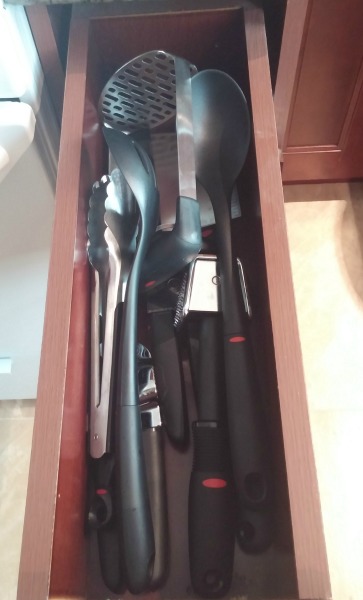 What is your favorite beauty product?