I love chocolate. I could eat chocolate everyday, with every meal and never get sick of it, but being a responsible adult, I know I can't do that, especially if I want to continue fitting into my pants.
When my package from Special K arrived a few weeks ago, the brownies immediately caught my eye.  The choice between Heavenly Caramel and Divine Fudge was a tough one, but caramel + chocolate really does equal heaven for me, so that's what I went with.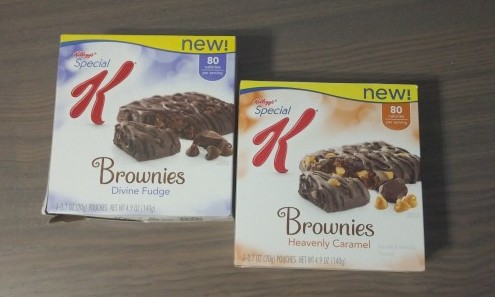 Before my first bite, I was a bit skeptical. How good could they really be at only 80 calories a pop? Luckily, I was proven very wrong and the brownie really lived up to its celestial name. The Special K Brownies are made with real cocoa, chocolate or caramel chips, and topped with a drizzle of chocolate fudge. Since they are made of the real thing, they taste like the real thing! There's nothing I hate more than something that promises ooey gooey chocolate in the name and fails to deliver.
Each box comes with 7 individually wrapped brownies, that are just the perfect size to satisfy your sweet tooth without going overboard and the perfect little indulgence with my afternoon, post-work cup of coffee. As someone who sometimes has issues with finishing the whole bar when I told myself, I'd have just a few squares of chocolate, I appreciate that these come in portion controlled packaging. With only 80 calories per brownie, I can't even feel bad if I do have one everyday.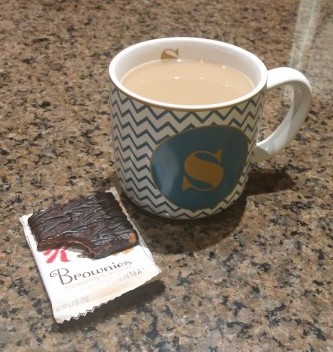 These are also a great sweet snack for kids. Every time the little man would spot me enjoying my cup of coffee and brownies, he would be right next to me asking for his own.The packaging also prevents kids from going overboard on the sweets, which every parent can appreciate.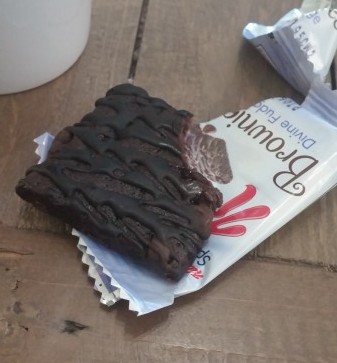 For more info and a store locator for where to find Special K Brownies, visit www.specialk.com, or follow Special K on Twitter and Instagram.
Happy Snacking!
This post is sponsored by FitFluential on behalf of Special K.