Surprise! I am actually cooking these days. Before I finished working for summer, it was almost impossible to find the time to cook anything that didn't involve a microwave. Now that I am home, it's a lot easier to get some good food on the table and still manage to get all of my studying in. I can only imagine what kind of elaborate meals I will be making in two weeks when I am done with my studying and still have three weeks off! Anyways, here are some of the things that I have been chowing down on lately. And, as usual, I am linking up with Peas and Crayons for today's WIAW.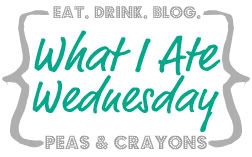 First up is my go to breakfast as of late. Trader Joe's honey Greek yogurt, strawberries and delish granola that I bought at Ikea of all places. It was whole hazelnuts in it and it tastes amazing.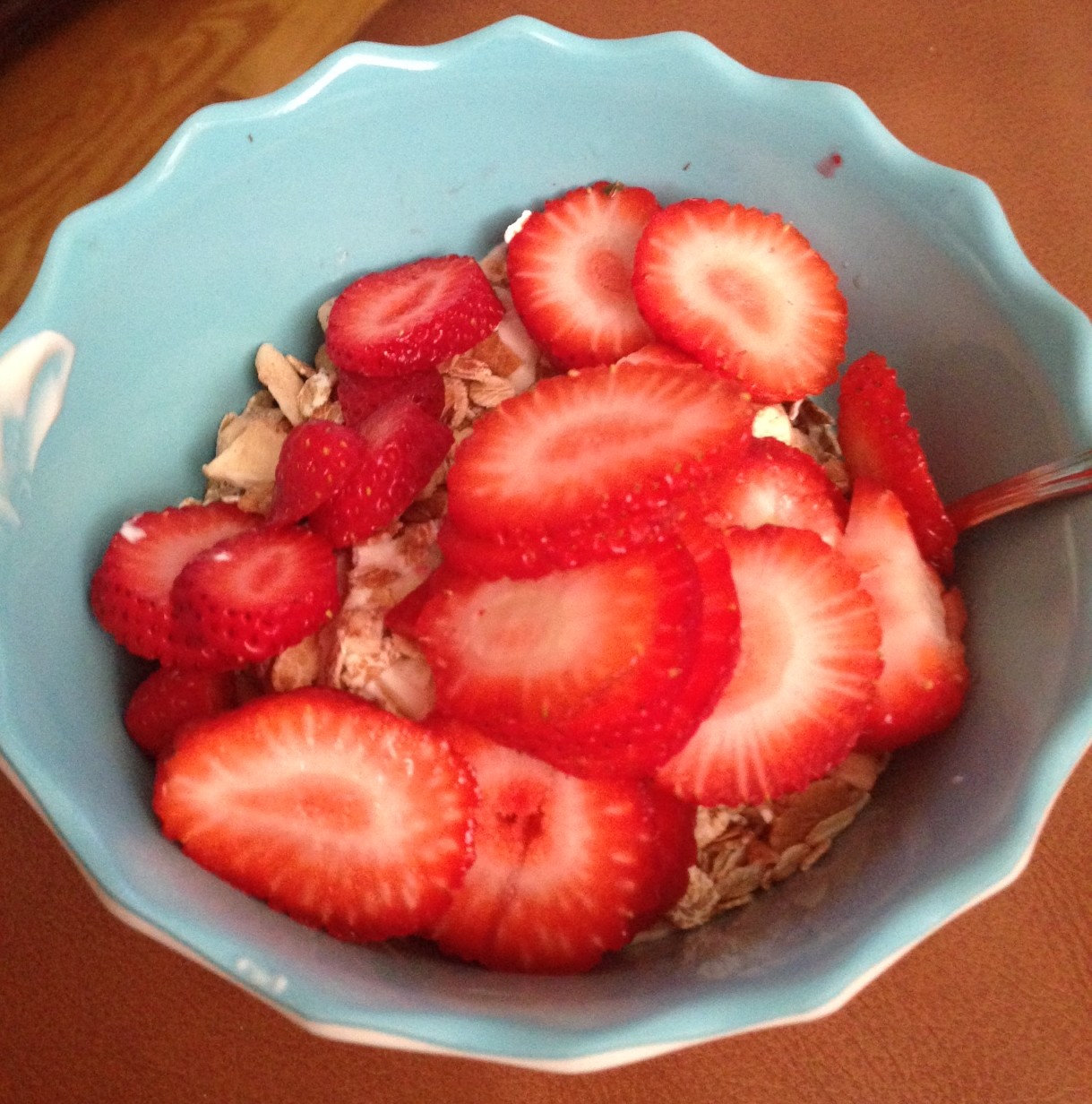 Next is my attempt at poached eggs. Tommy and I were watching Rachael Ray while trying to decide what to have for breakfast and she was showing how to make poached eggs. I always thought they were super difficult to make, but she made it seem really easy. I gave it a shot and they came out surprisingly well.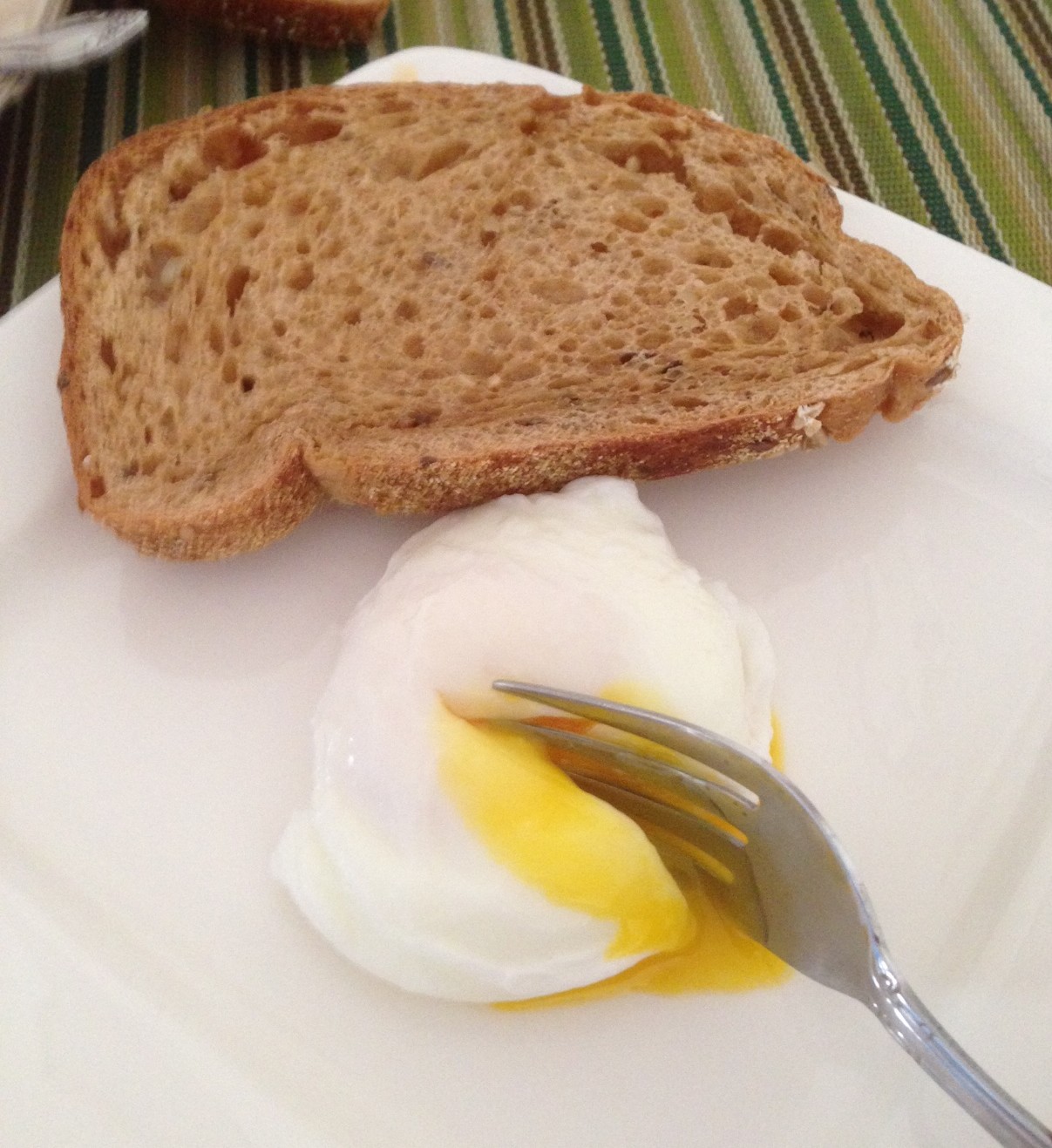 Next is one of my go to lunches, or actually a variation of it. A while back when I was still at my previous job, I was in the city for work related things and I stopped in for lunch at a deli with a hot bar. They had all sorts of salads, and I tried a tomato, avocado and egg salad. Super simple, but so good. Since then, I have been making different variations of that salad. This one is just egg and avocado and a smidgen of mayo to make it creamier.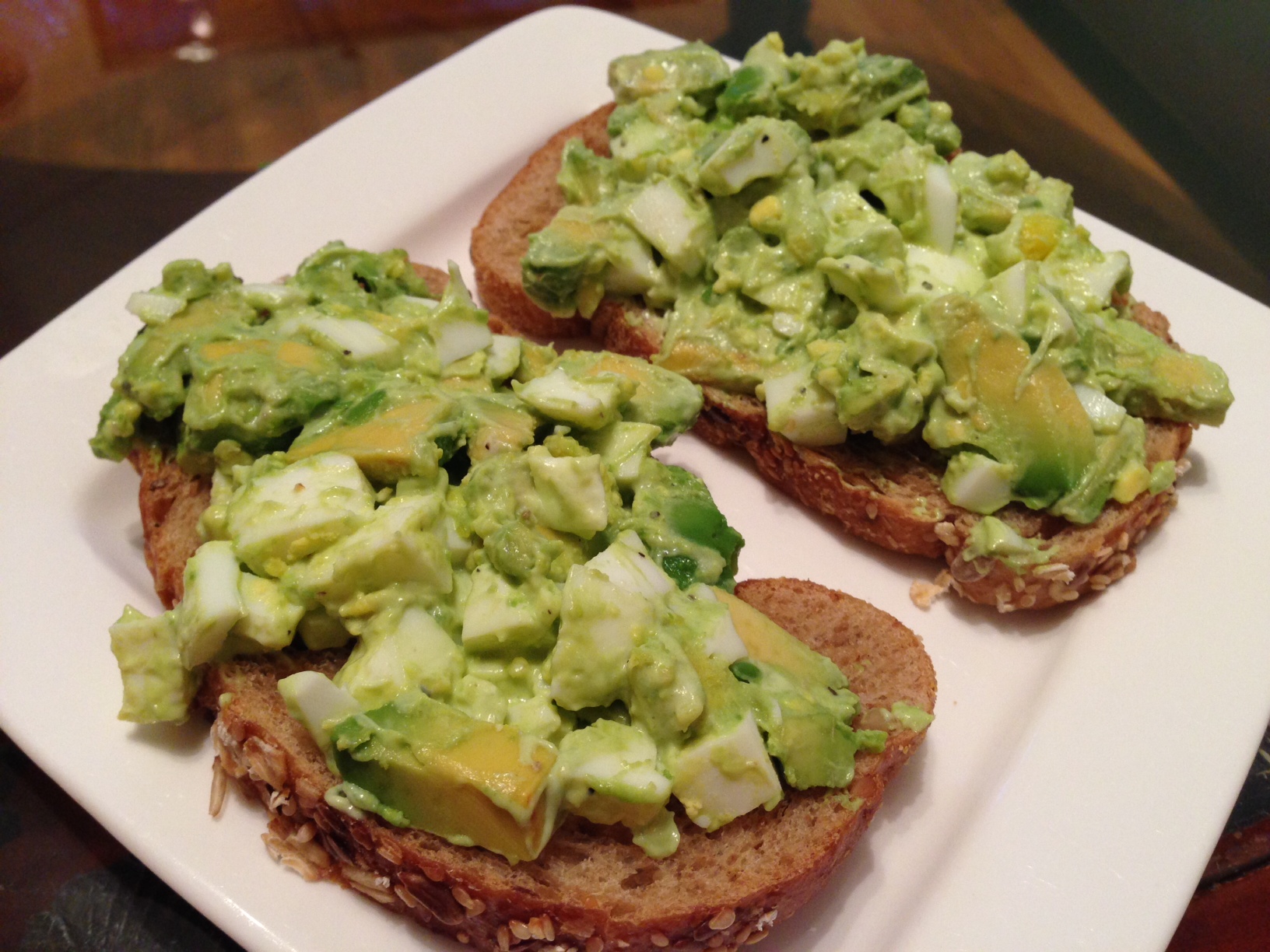 This is my fav summer salad. Arugula, watermelon and feta topped with balsamic vinegar and olive oil. It seems like a weird combo, but it is really tasty and refreshing.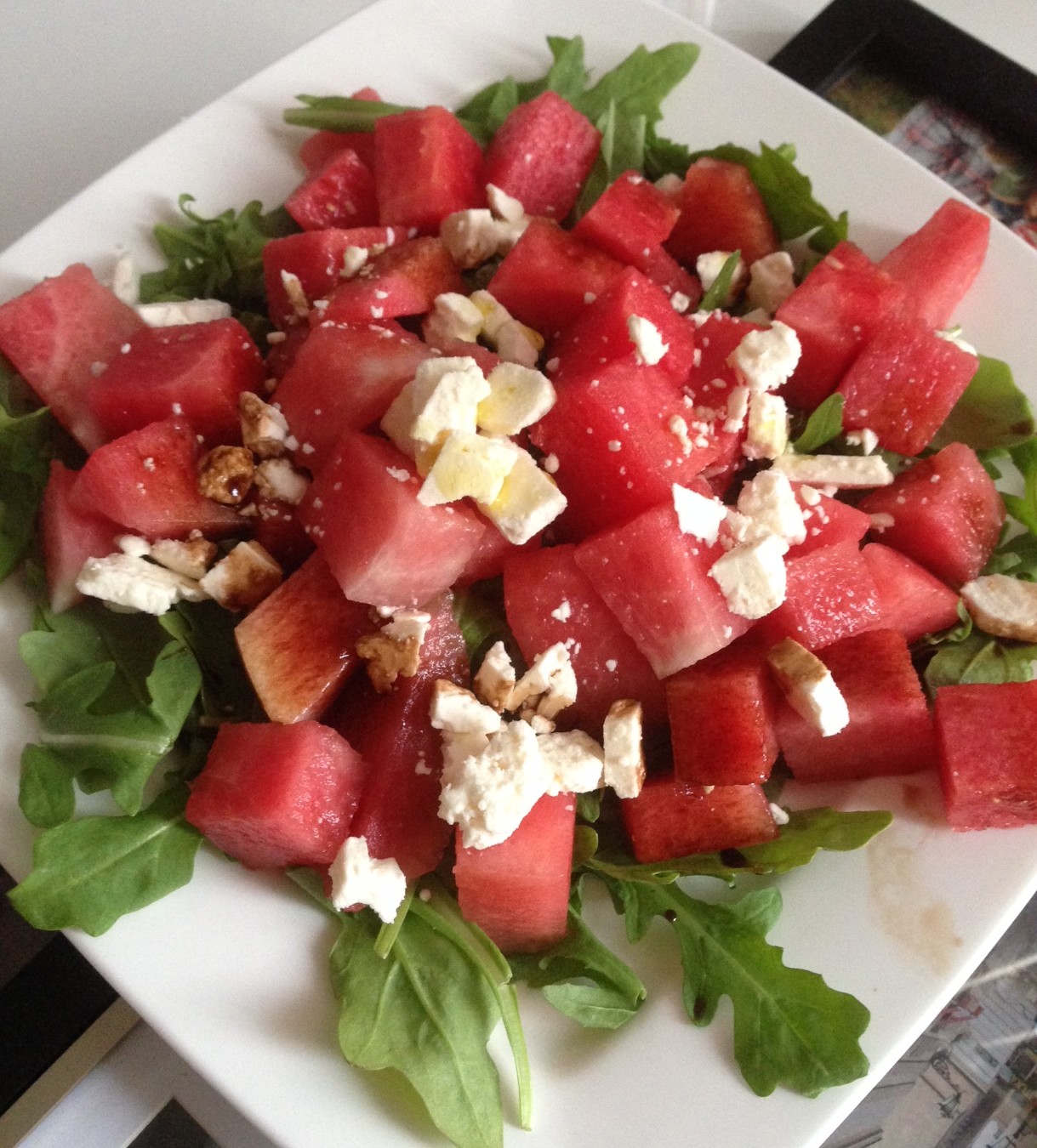 Quesadillas are always a favorite of mine, especially when I come home hungry and want to eat NOW. These were made with Mexican blend cheese, tomato and avocado and a side of salsa for dipping.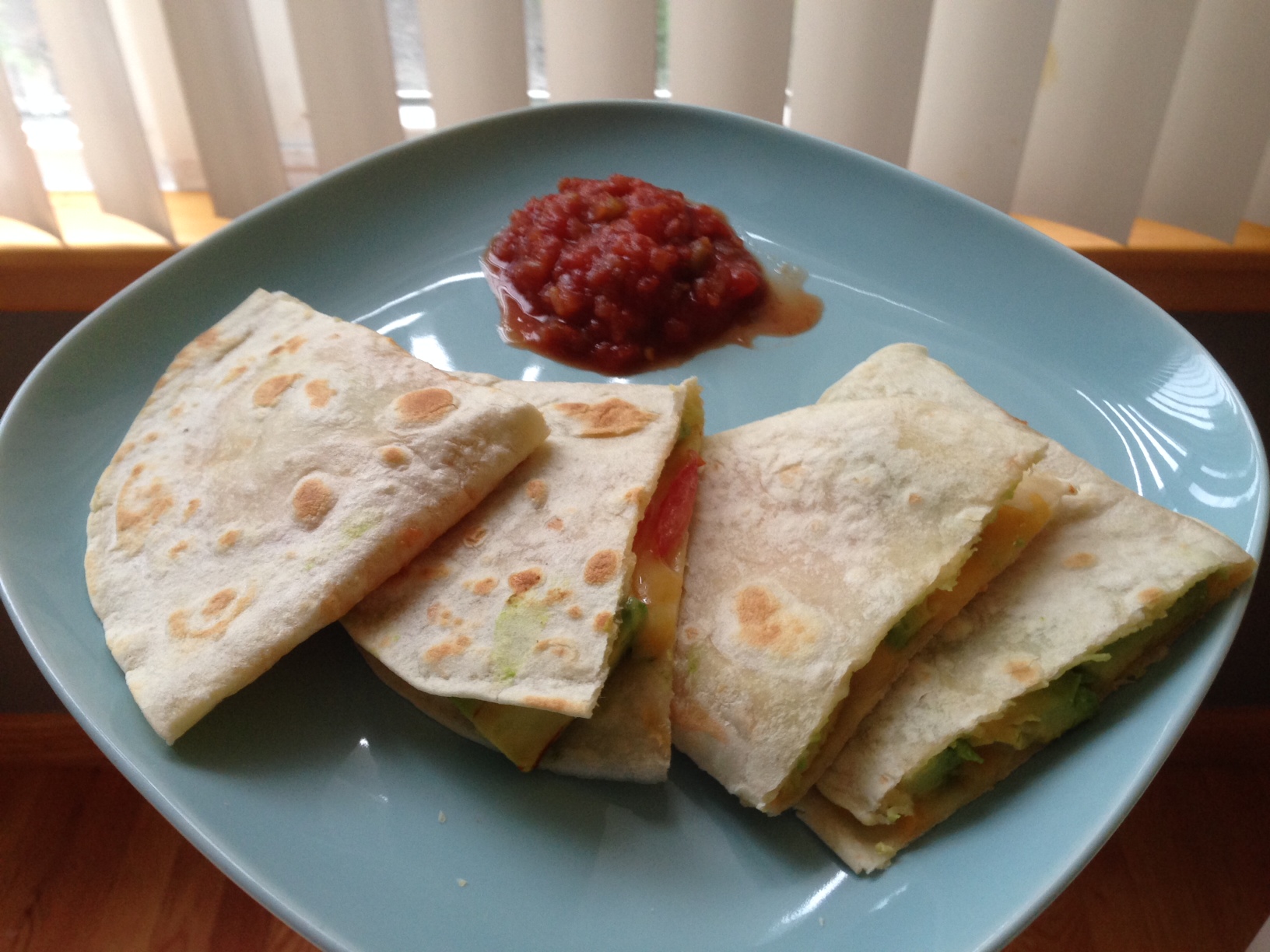 This is just my tried and true Greek Couscous Salad topped with grilled lemon chicken.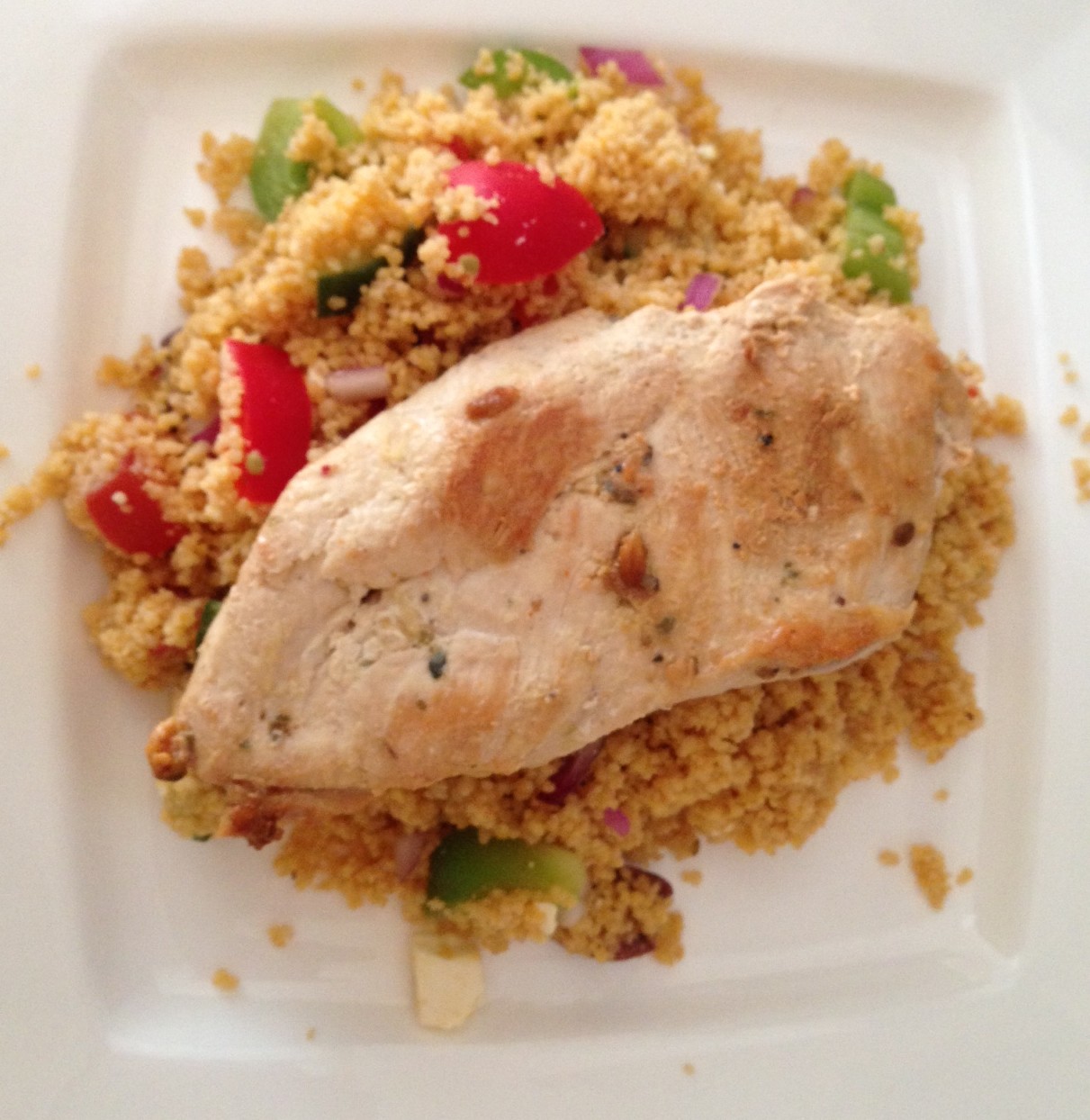 And last, but not least, sushi. Because sushi always makes everything better. The roll in the back was a New England roll and probably one of the best rolls I've ever had. It was an eel avocado topped with snow crab. It was a weekly special roll at the place we go to and I am really hoping they will be able to recreate it next time we go.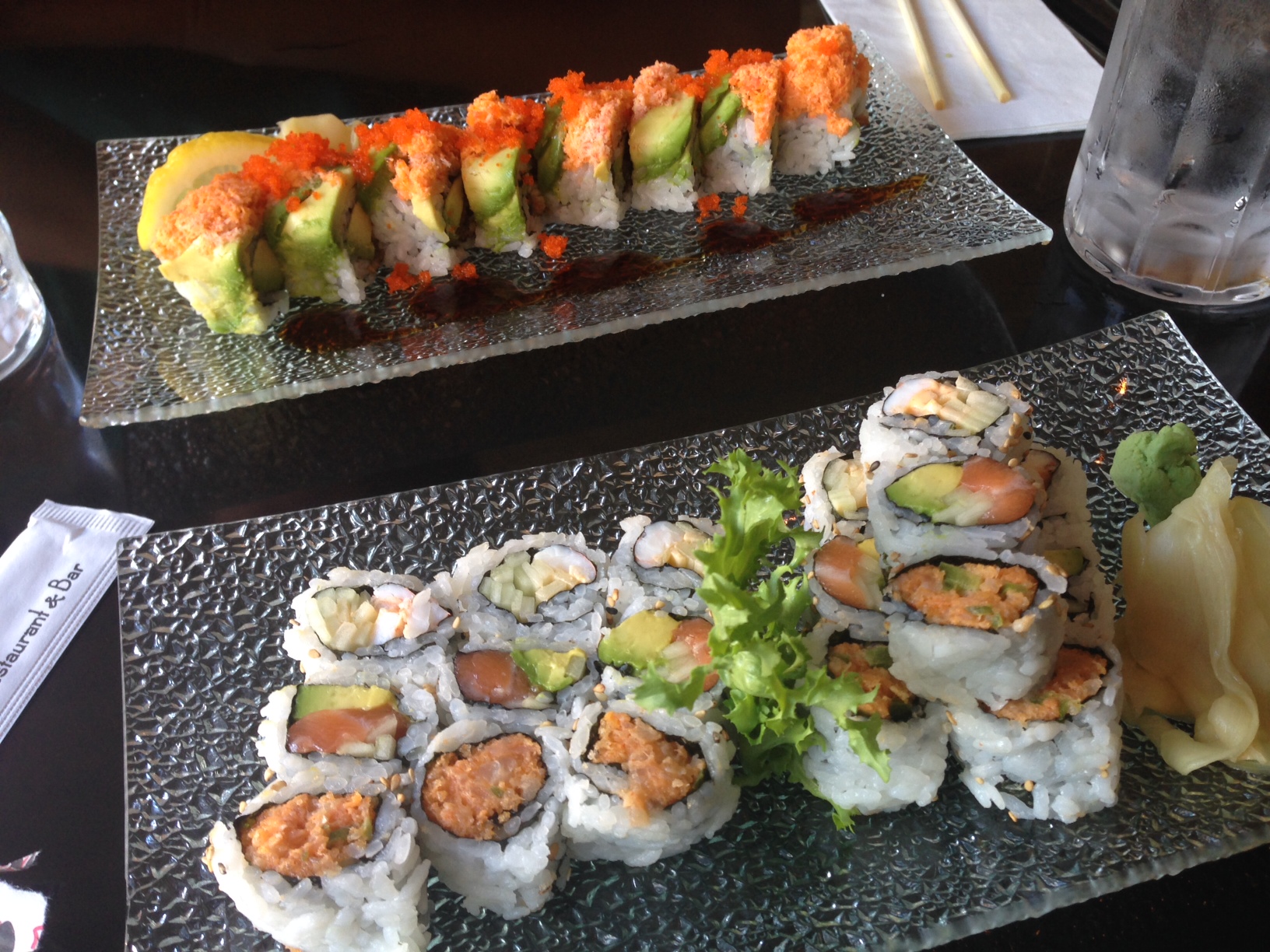 That's all I've got for today, but I do have some yummy things planned for the rest of the week that I plan to share soon!
What's the best thing you ate this week?