Since I cracked open that can of pumpkin a few days go, I couldn't just let it sit in the fridge forever, so I put it to good use! When I got home from work yesterday, I had pumpkin on the brain and I knew I had to get to my bake on. On Tuesday, I mentioned that I was craving Pumpkin Cream Cheese Muffins from Starbucks, so I dis some playing around in the kitchen and got something pretty similar, but better for you than plain old muffins!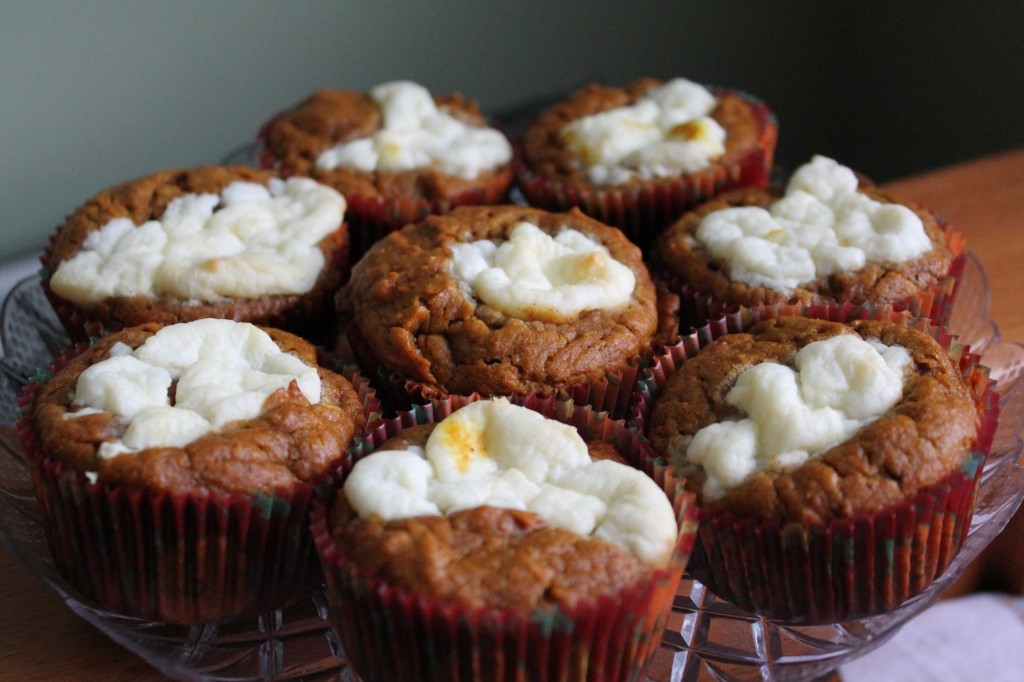 Pumpkin Cream Cheese Muffins
Ingredients
8 ounces cream cheese
3 cups whole wheat flour
1 teaspoon cinnamon
1 teaspoon nutmeg
4 teaspoons pumpkin pie spice
1 teaspoon baking soda
4 eggs
1 cup brown sugar
2 cups pumpkin
1 cup coconut oil
Instructions
Preheat oven to 350 F.
Cover cream cheese in plastic wrap and shape into a log. Place in freezer for up to one hour.
Sift together all the dry ingredients.
If a large bowl, combine eggs, sugar, pumpkin and oil and mix well.
Add in dry ingredients, bit by bit, mixing in between.
Remove the cream cheese from freezer and cut into slices.
Fill muffin tins halfway and place a cream cheese slice onto each muffin and press into the batter.
Bake at 350F for 25 minutes, until a toothpick comes out clean from the muffin part. Do not touch the cream cheese until it cooks.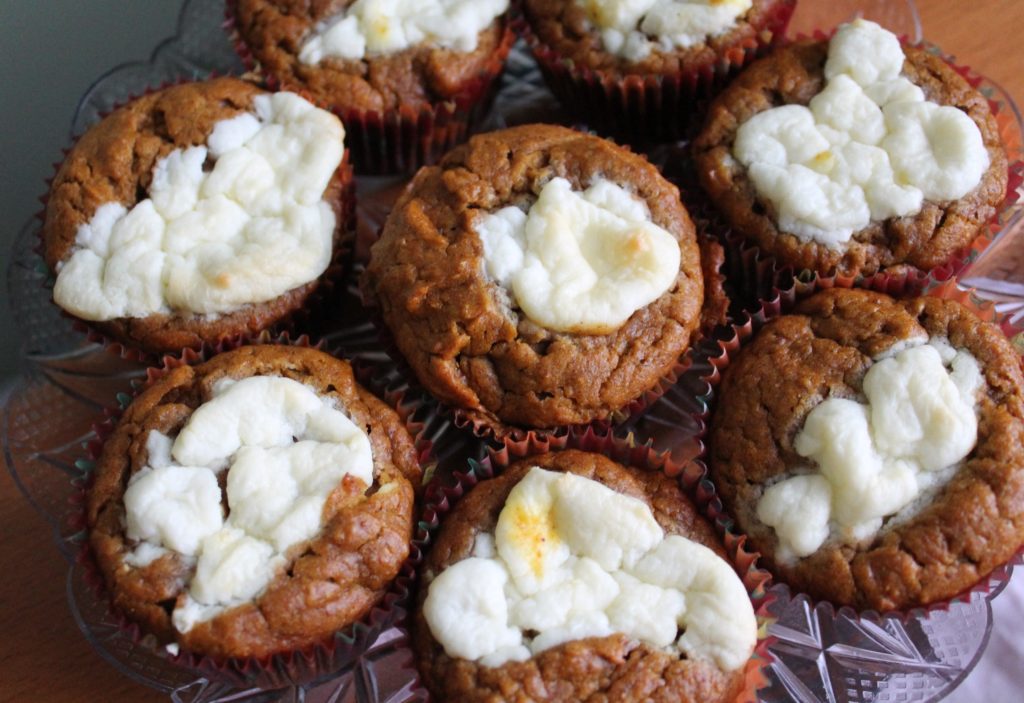 Try to eat just one…I dare you!