This weekend was a little boy's dream. We spent the weekend in the Poconos and the wonderful weather combined with good company and Munchkin had a blast.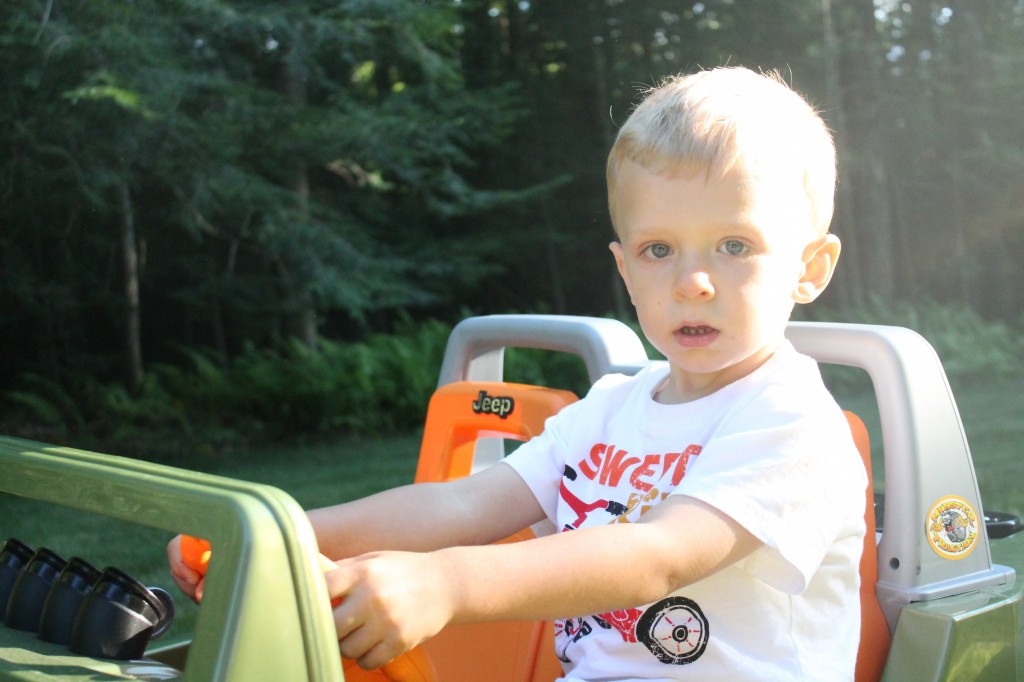 Drivin'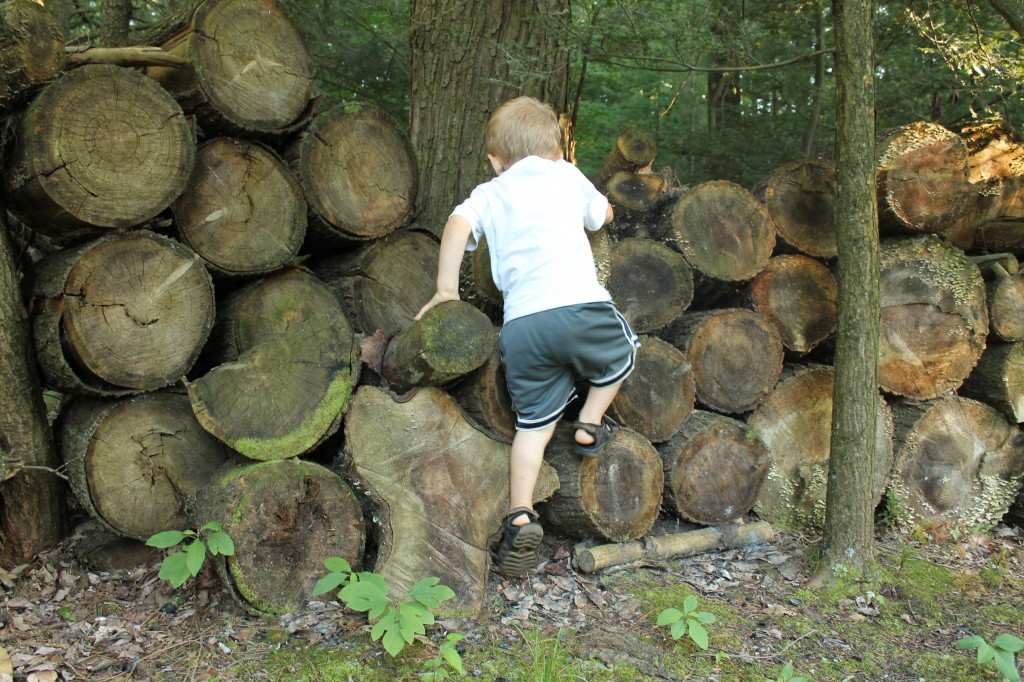 Climbin'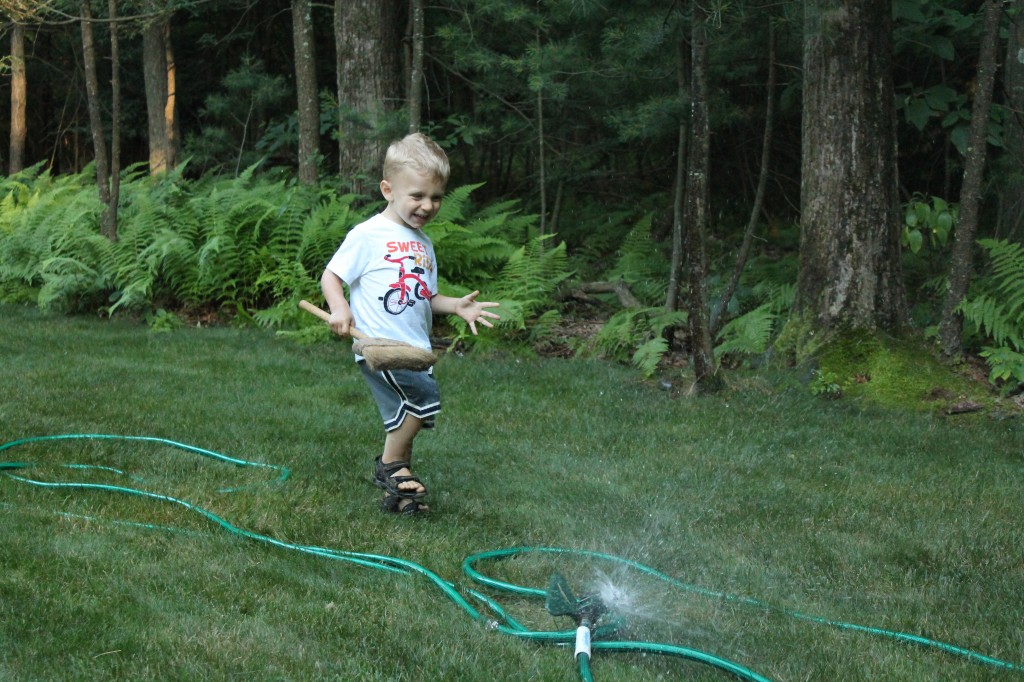 Sprinklerin'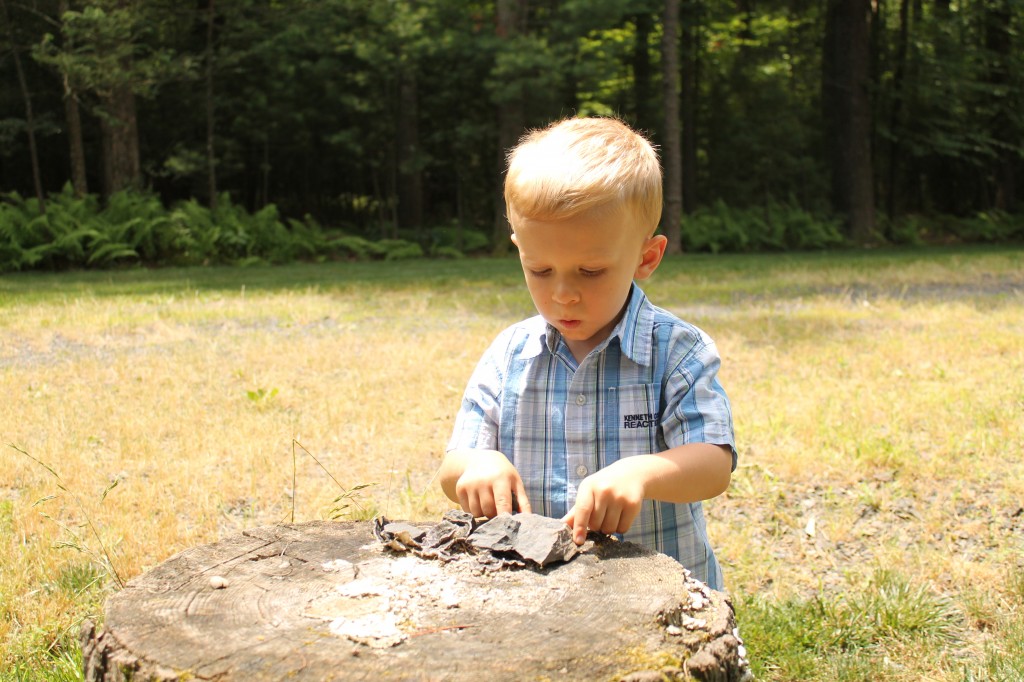 Explorin'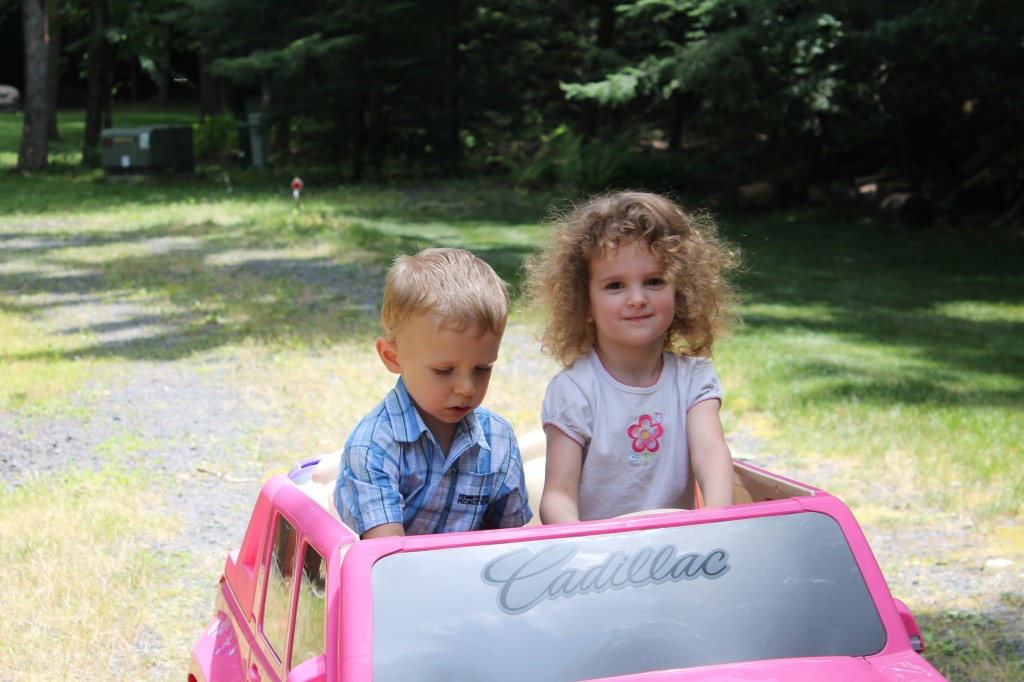 Drivin' some more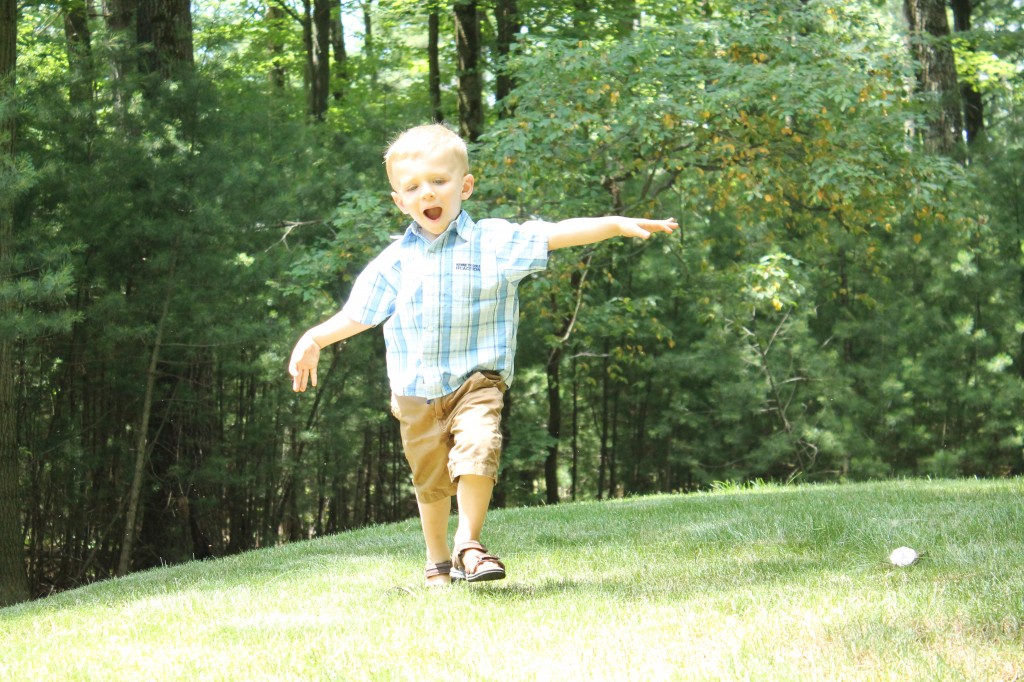 Flyin'
Today's children spend way too much time indoors and in front of the TV or computer screen. The average kid only spends less than 10 minutes of unstructured playtime outdoors, which I find to be first of all crazy(!) and second of all, really sad. There is nothing like running around, free as a bird and exploring the world around you.
Hope your weekend was just as great!
What did you do this weekend?