This weekend was pretty random. Since we basically had nothing planned to do, everything turned into a mini adventure with some awesome results.
On Saturday, Munchkin and I found ourselves at a Tractor Supply store grand opening celebration. You know you're in the country when the grand opening of a tractor store calls for a festival complete with a petting zoo. We have the best luck for finding the most random events.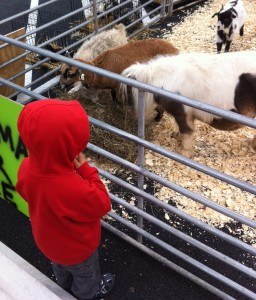 We had a blast and I think I want a baby goat for Christmas. I hope you're listening Santa! I may have grown up in the city, but my summers spent in Poland on a farm have made me a country girl at heart. Don't tell anyone in New York though, it'll ruin my nonexistent street cred.
Saturday night was date night. I also learned it's not date night to Tommy unless I drive, so technically, this was only our third date. Since the Poconos have no movie theater and we were not going back to the creepy one we ended up at last time, we drove out to Easton. I was very highly in favor of making the drive out because the movie theater just happens to be across from the happiest place on earth, Wegman's. This is the best supermarket I've ever been to and my heart aches when I think about the fact that there are none in New York. It's like a Whole Foods mixed with a regular supermarket, but multiply the awesomeness by about 1,000.
Since we had time to kill, we got our browse on. We picked up a Craft Your Own Pack of beer and I got to try Shock Top Pumpkin Wheat, which is probably the best Pumpkin beer I've tried to date.  I still have a few left in my pack to try, so my opinion may change.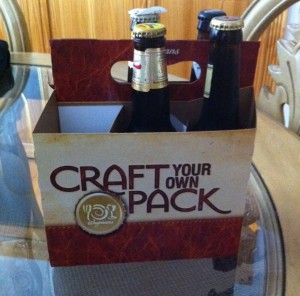 We also searched for the elusive Ben and Jerry's Pumpkin Cheesecake, with no luck. While standing in front of the freezer case, we ran into a group of people searching for the same flavor, to which Tommy responded that he didn't think there were more weirdos like me out there. He obviously does not read enough blogs!
I got Munchkin a special treat, too!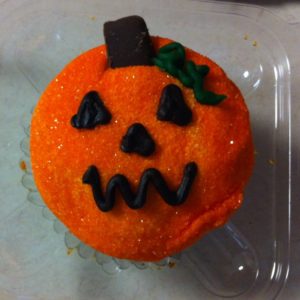 At the movies, we decided to see Johnny English and it was pretty funny. It stars Mr. Bean, so if you don't like that type of humor, this won't be your cup of tea. I usually have a hard time staying awake through movies past 10 PM, so the fact that this kept me awake to the end, after midnight, has to say something about the movie.
Sunday was a relaxing day. Munchkin had a lot of fun running around in the leaves that had already come down. Fall is in full swing in PA, but the leaves in NY are still green and on the trees. The way he runs through the leaves is so funny, dragging his feet to maximize the crunch.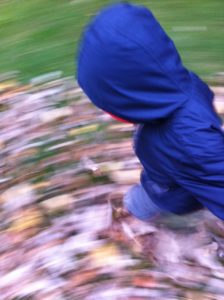 We also stopped at the outlet mall on our way back to New York to pick up some cute baby outfits because my cousin gave birth to her baby girl! I was a little too excited to be shopping on the girl side of the store, but there as so many cute dresses and little outfits that I hope to be able to buy one day for my own baby girl.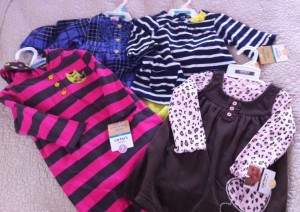 Now it's time to get to some homework because I slept through my study time this weekend.
Have a great Monday!
What did you do this weekend? What's your favorite supermarket?