When I cook, I don't take things lightly.  I'm a perfectionist by nature and this follows me into the kitchen. I put my heart into the things that I cook for my loved ones and go out of my way to make sure they will like it.  On Friday, I was beaming during dinner. Tommy told me that Friday's dinner of Buffalo Chicken grilled cheese, was the best thing that I had ever made.
I'm a firm believer that the best dinners are the simple ones and this was definitely easy to make. After breakfast on Friday, I threw three chicken breasts into the crock pot with a whole bottle of Frank's Red Hot Buffalo Sauce (I put that sh*t on everything). Four hours later I opened the bad boy up, shredded the chicken with two forks and left it on warm for a few more hours until dinner time.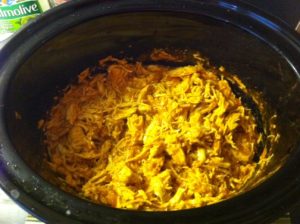 When dinnertime rolled around, I cut into the Sourdough loaf I bought at Stop and Shop that afternoon.  This bread was calling my name from across the bakery, I swear.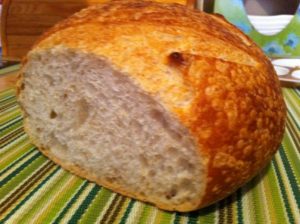 I sliced it up into thick slices, buttered both sides of the bread and put it in a hot pan, two slices at a time. I topped each slice of bread with two slices of cheese and when it got melty, gooey and, bubbly, I added the shredded chicken on top. I poured a little bit of ranch in the middle of each sandwich to counteract the spice and sliced it in half to expose the deliciousness that was waiting to enter into our bellies.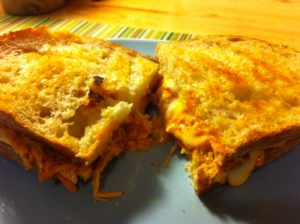 If you're not drooling right now, then you need to have your eyes and/or taste buds checked. Just sayin'.
What's the best thing you ever ate/made?