Happy Friday everyone! As happy as I am that it's finally the weekend, I'm not happy that the gorgeous weather from earlier this week has gone away and we're stuck with rain and high winds for the weekend. What the heck mother nature?
I woke up this morning wanting pancakes. Well, I've been wanting pancakes since early this week, but I don't have enough time to make em on workdays, so they had to wait until today. When I scanned the fridge this morning, I noticed that we had a big container of raspberries that needed to be eaten ASAP. Light bulb – Raspberry pancakes!
Munchkin is my official taste tester when I play around in the kitchen, because he is usually too impatient to wait for pancakes.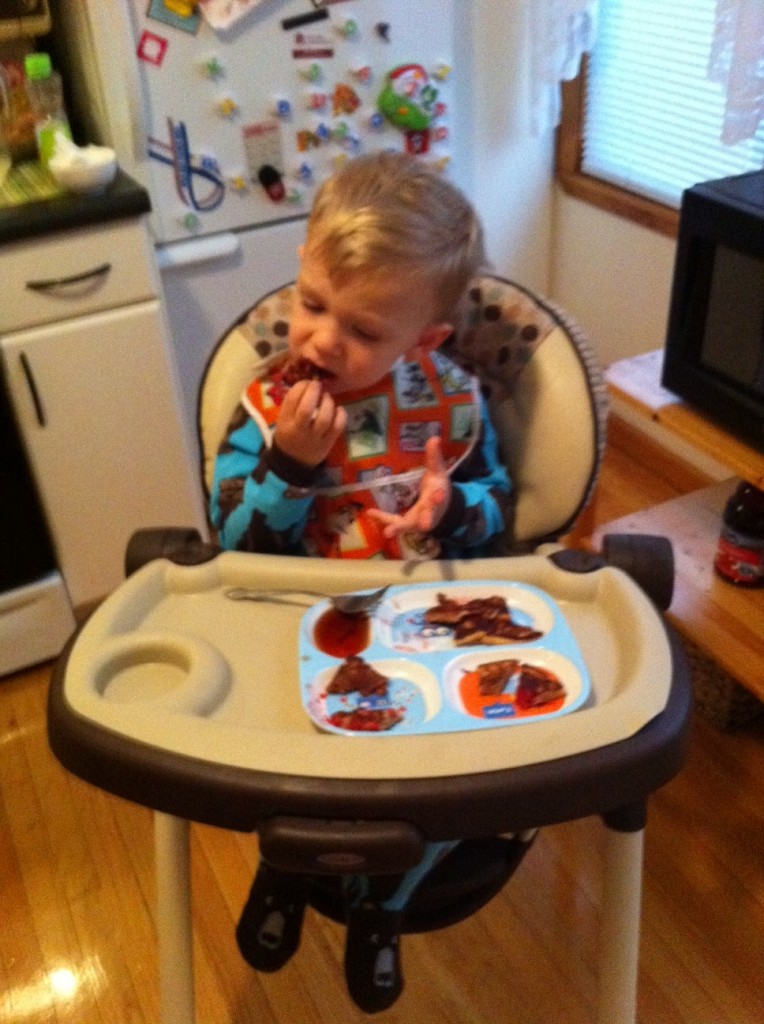 I found a recipe here, but I tweaked it a little to make it more my style.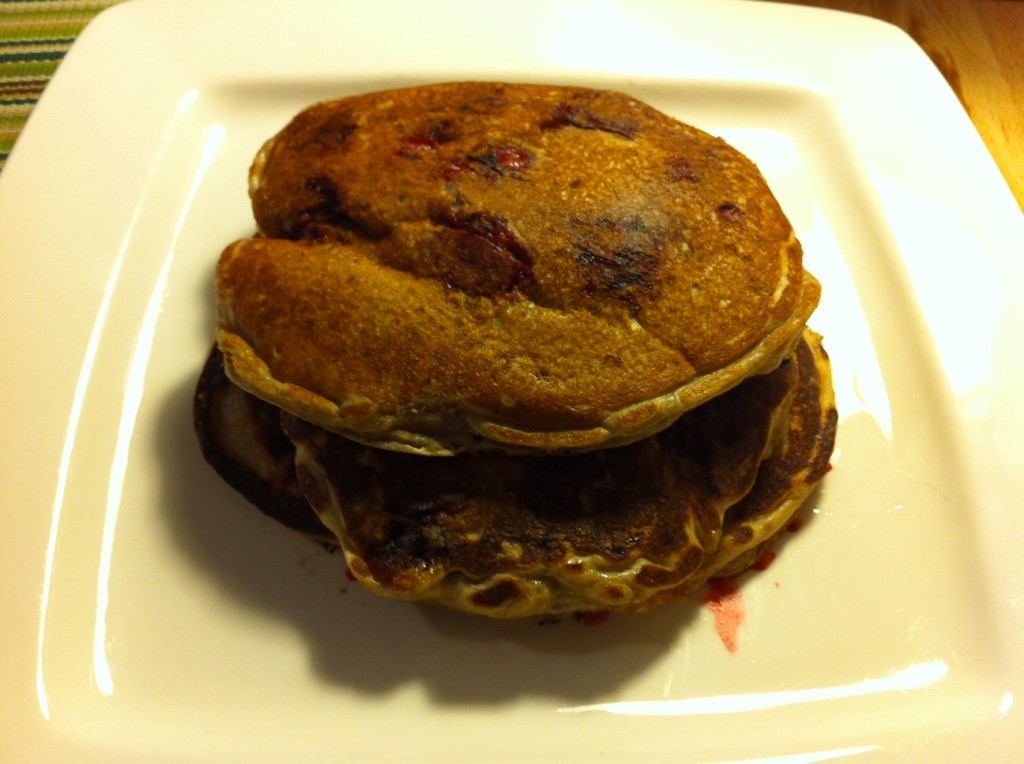 Raspberry Pancakes (makes 5 pancakes)
1/3 cup all purpose flour
1/3 cup whole wheat flour
1 tablespoon sugar
1 scoop chocolate protein powder
1 teaspoon baking powder
3/4 teaspoon baking soda
1/3 cup plain Chobani Greek yogurt
1 large egg, beaten lightly
1 tablespoon canola oil
1/2 cup skim milk
1 cup fresh raspberries
In a large bowl combine flours, sugar, protein, baking powder and soda.  Set aside. In another bowl, whisk together yogurt, egg, oil and milk. Add to flour mixture; stir just until combined. Fold in raspberries Heat a griddle over medium heat. Drop large spoonfuls batter onto griddle; cook for 1 minute or until bubbles form on top. Turn and cook 1 minute more.
—————————-
They weren't the prettiest pancakes I've ever made, but they were one of the best tasting ones. I poured a bit of syrup over the top and dug in. I totally forgot that I have a jug of real maple syrup in the fridge and turned to Mrs. Butterworth instead. They probably would've been even better with the real stuff.
I know that I made a good breakfast when Munchkin finishes his own and tries to eat mine!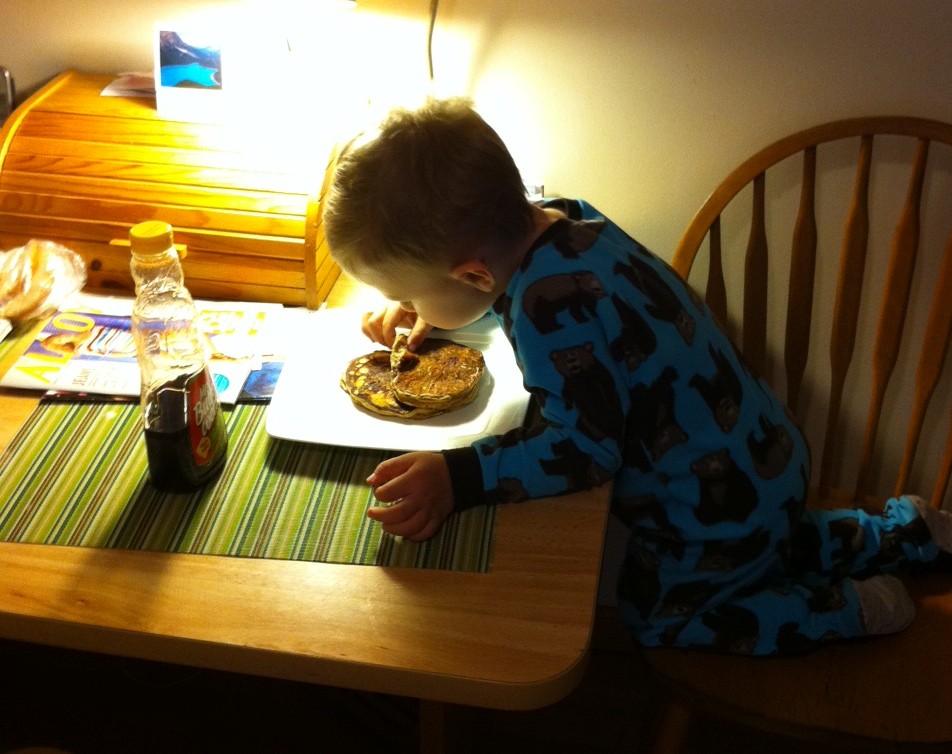 I have some fun stuff planned for this weekend. Tommy and I are going to brunch tomorrow and on Sunday I have a Christening to go to for my cousin's new baby! I also have to do some studying because I have a dreaded midterm this week. Oh well, better than just having one final at the end of the semester.
Have a great weekend!
What are you doing this weekend? What's your favorite kind of pancake?