Sooooo, I hope you had a good weekend. My weekend started out with something I've been wanted to do for a long time. Saturday morning brunch!
I have been trying to bring Tommy to Fabiane's since we started dating. Every time we pass by I tell him that's the place with amazing creme brulee, and believe me it is banging. We are going to have to go back for the creme brulee though, because we were so stuffed from our brunch that we passed on a dessert. I can't wait for the weather to warm up, because Fabiane's opens up its windows and puts tables out onto the sidewalk. It's a great place to relax on a warm day with a cup of coffee and people watch.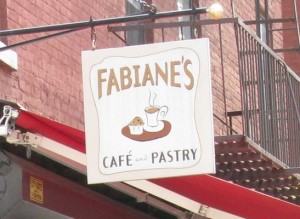 We started off our brunch with some caffeine. I got an iced coffee while Tommy got one of their iced blended drinks, a Caramel Granuccino. Now Tommy is not a big coffee drinker at all, and there are few things that he will actually drink that are coffee flavored, but he was raving about his drink.
We both went the sweet route for brunch. I got the French toast with strawberries which was delicious. The toast was thick and fluffy and the strawberries and whipped cream on the side made it feel like a decadent dessert.
Tommy got waffles which were also served with strawberries and whipped cream. They were really good too.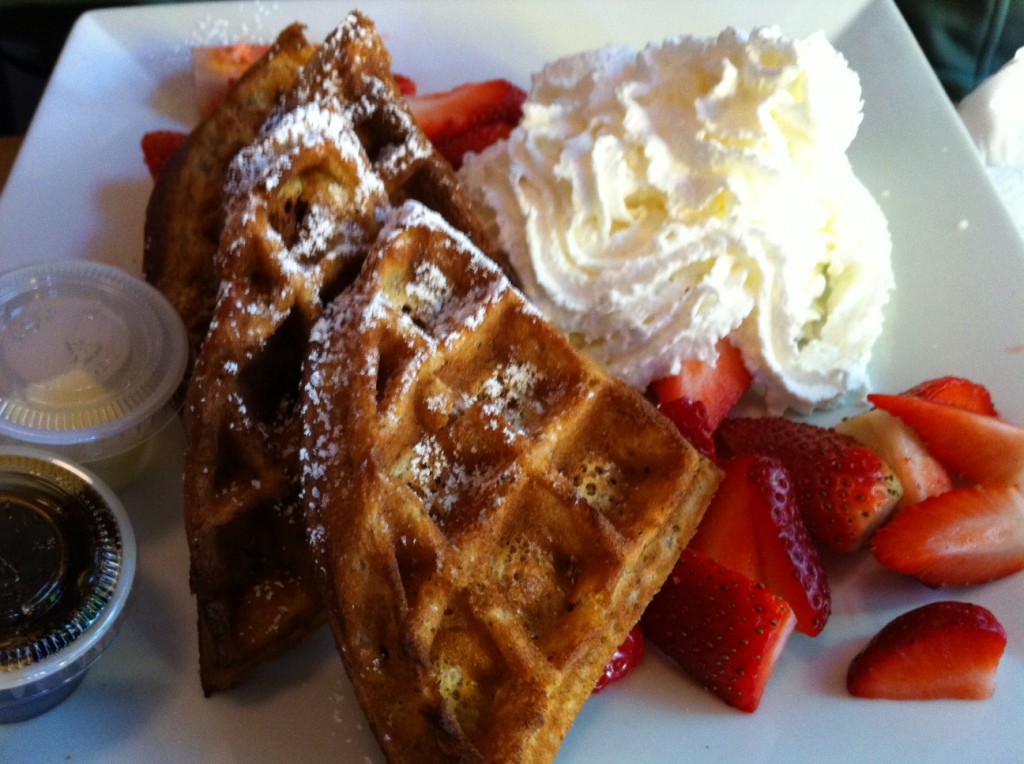 So good that Munchkin decided to steal the last waffle instead of eating his cream cheese bagel.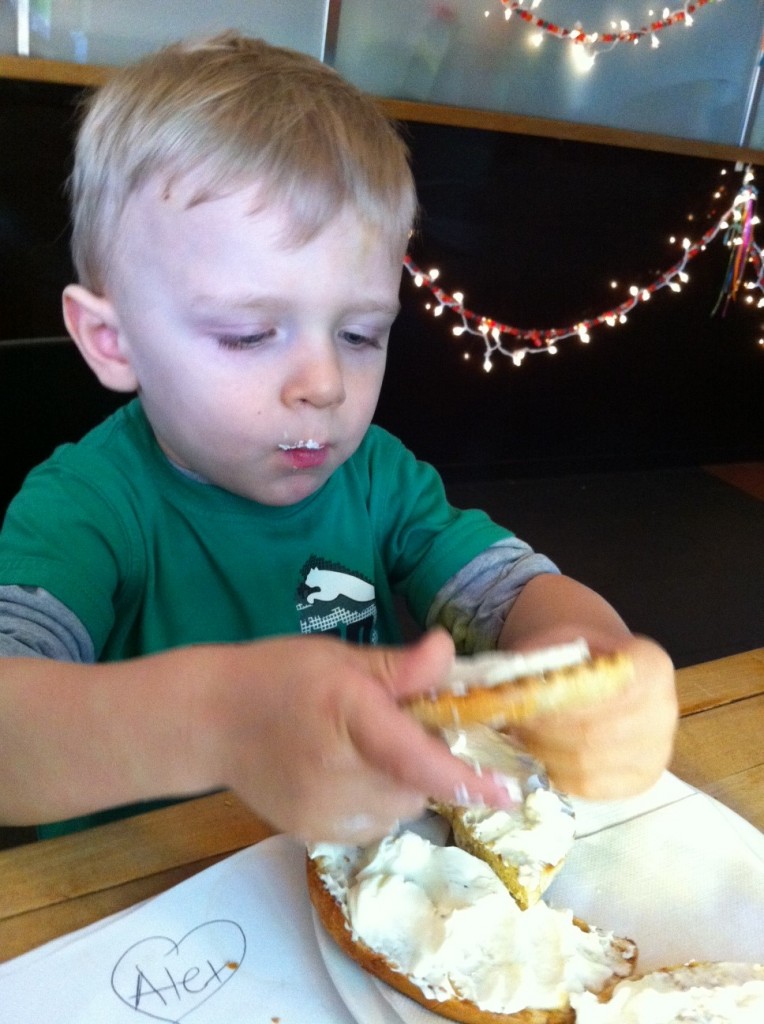 And that's saying a lot because he loves cream cheese like no other person I've ever met in my life. Like he will eat it out of the container with a spoon if he can sneak it past us in the kitchen.
We left brunch with full bellies and smiling faces, but I still have a craving for that creme brulee. Hopefully, we will visit again sometime soon. I have a feeling we will, because Tommy is still talking about that Granuccino.
Have a great Monday!
What did you do this weekend? What's your favorite brunch food?