Yesterday was Ash Wednesday, which meant that if you're a Catholic you're not supposed to eat meat. With that in mind, Tommy and I went to dinner at the Burger Guru. Yes, burgers on Ash Wednesday.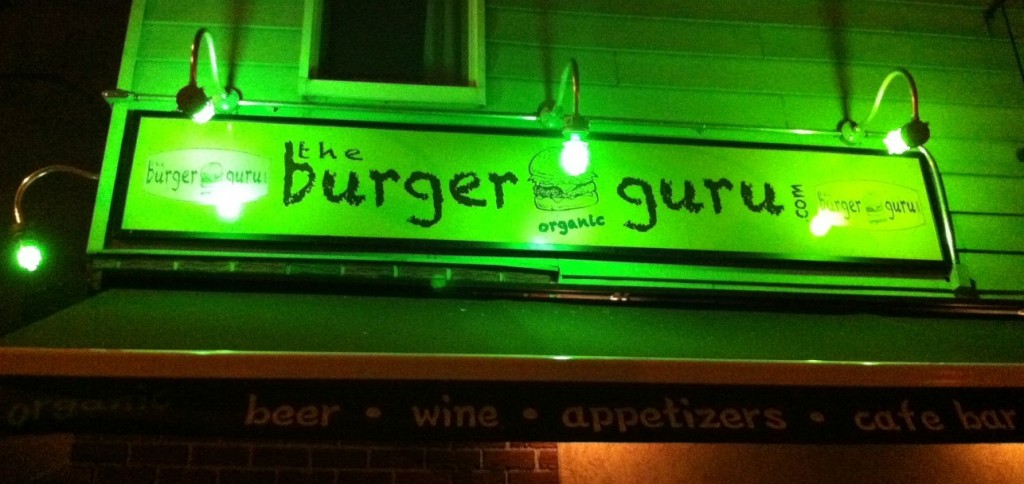 We went in knowing that they have some meatless options because we quickly glanced the menu outside, but when we got handed menus, I was really surprised.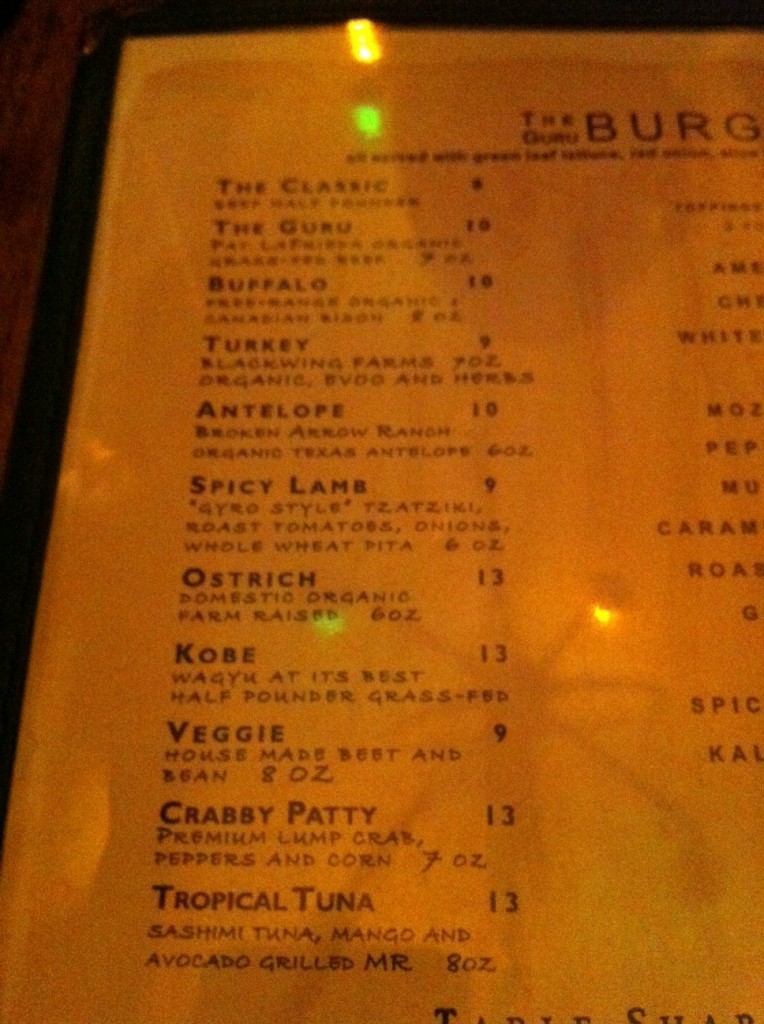 Aside from the regular beef and turkey burgers most places have, they have antelope, lamb and ostrich. We were curious so we asked our waitress and she told us that it's actual antelope and ostrich.  She said that the ostrich tastes like chicken and the antelope like gamey meats, like deer. I wanted to ask her where they get the ostrich and antelope from also, but I didn't want to seem like a fascinated kindergartener with a million questions. So I'll ask next time instead.
We started out with Kalamata Kalamari as our appetizer. It was fried calarami and kalamata olives, served with a marinara dipping sauce.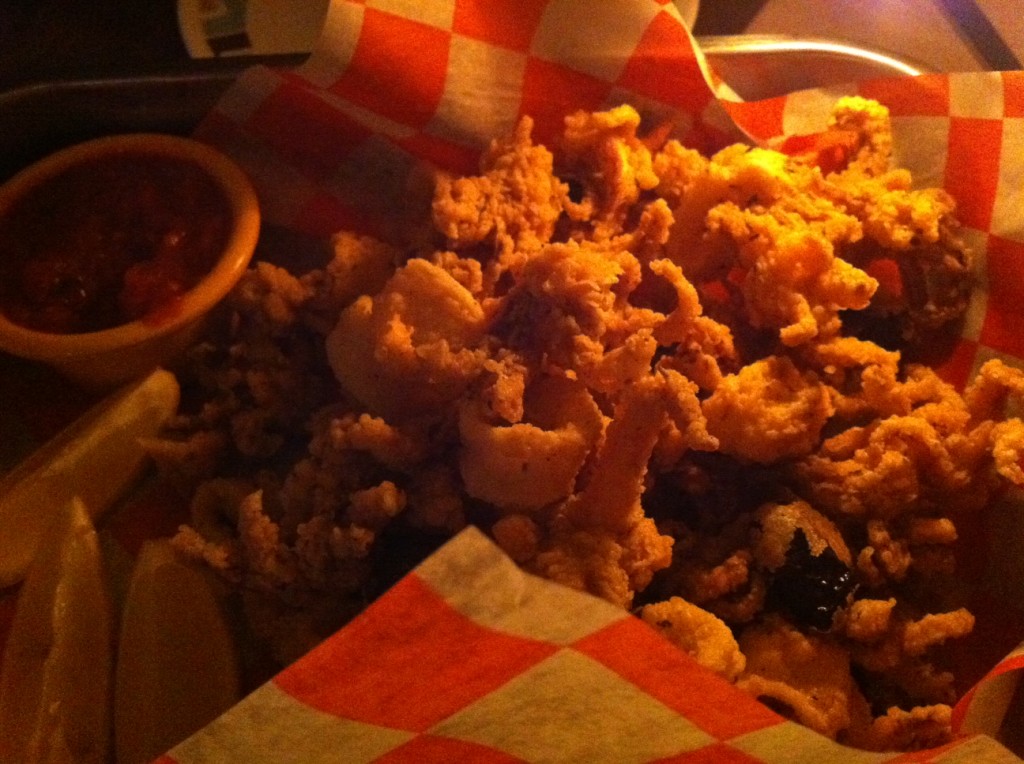 For my burger, I chose the Veggie Burger which they make themselves out of beans and beets. On their menu, they list a bunch of different topping you can chose from, and premade topping combos. I got the Willamsburger on top of my veggie patty which was sauteed onions, mushroom and cheese. It was really good, but fell apart halfway through eating. It might've been because I always have trouble eating huge burgers, but I enjoyed it either way.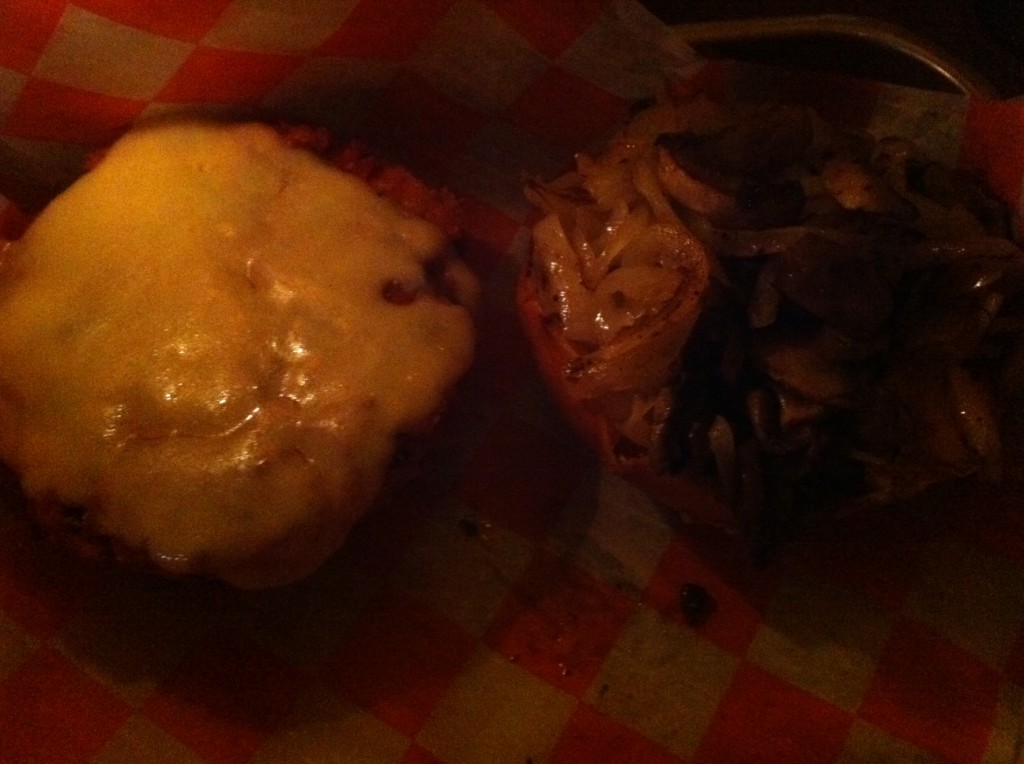 Tommy got a crabby patty which was really good too (I stole a bite). It was like a big crab cake in burger form. I also liked the name play on Spongebob's crabby patties.
We also ordered a side of fries, which ended up being almost a bucket of fries- so big. They were fried with the skin on, which I like, and were very tasty. They were served with three dipping sauces, BBQ, spicy mayo and a Greek olive sauce.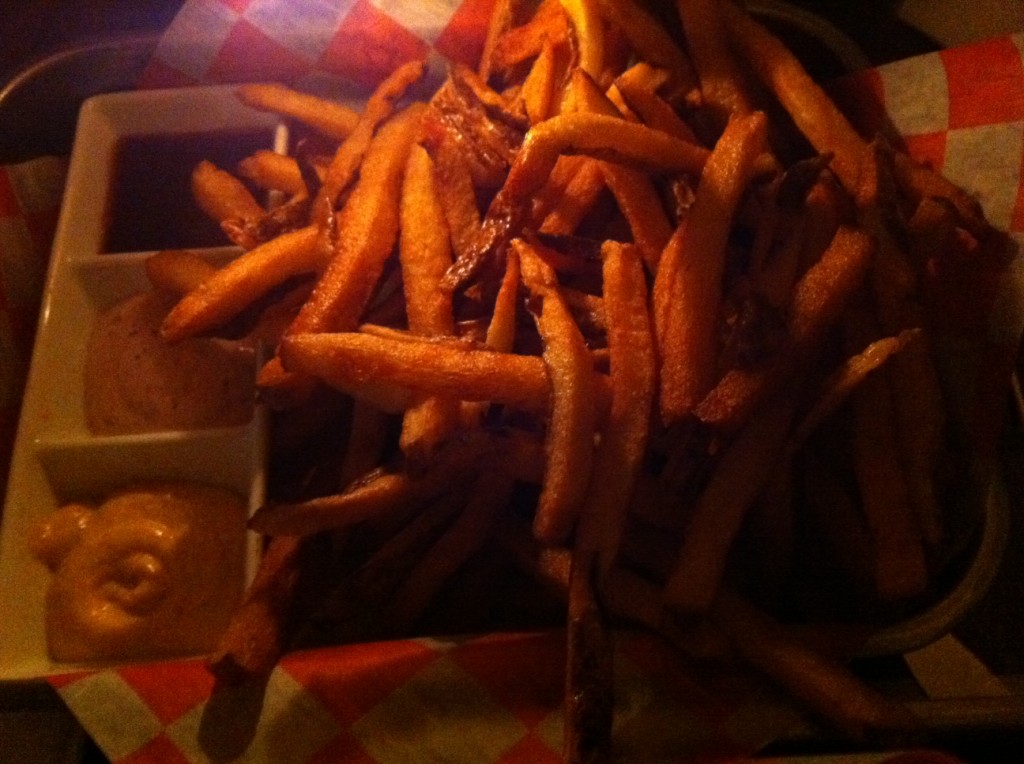 We will definitely be back to try some of their other burgers, but on a day when meat is allowed. They also have a backyard which I would love to eat in during the summer. There's something about eating outdoors that makes food taste better.
I also want to apologize for the dark photos. The lighting was a bit dim making pics hard to take. Tommy even help a candle up for better lighting for me. If that's not love, I don't know what is!
Have a great Thursday! Only one more day between us and the weekend!
What's the best burger you ever had?