Things did not go according to plan this weekend, but I'm not complaining in the least bit. Even though I didn't get to wear my shnazzy costume (we were going to be Amish), I got to spend some much needed quality time with my men.
On Saturday I woke up to snow. If you're from the Northeast I'm sure you heard this all weekend, but I'm not ready for winter yet. It was cold, windy, wet and gross, but since Tommy just moved into his new apartment on Friday, we had some shopping to do. Who am I to say no to home decor shopping in the snow, or ever?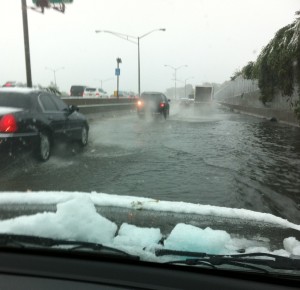 Before we got to shopping, the first thing on the agenda was to get my laptop looked at, at the Apple Store. My MacBook Pro has been freezing lately, so I brought it to the Genius Bar where they ran some tests and nursed my Apple back to health. We also grabbed some lunch at Johnny Rocket's while waiting for the fix. We got burgers with fries and onion rings and split a Strawberry Oreo Crunch shake.  Good food on the go.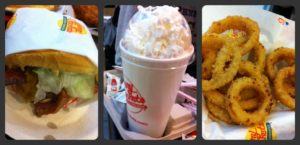 Next on the agenda was Ikea, where we got all the kitchen necessities – plates, bowls, cups, silver wear and knives. We also found the perfect corner desk for Tommy's room.  You really can't beat Ikea's prices.  The furniture might not be the highest quality, but their kitchen wear is inexpensive, great quality and cute to boot.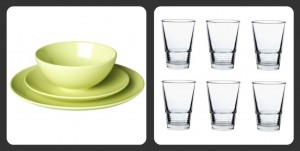 I also picked up something that I've had my eye on for quite some time.  I've been in love with the Clear Cube since I saw the Kardashian's had it, but since I don't have $500 to drop on a plastic makeup box, this Ikea one for $16.99 works for me. Just a heads up, if you want to buy this, you have to ask an Ikea associate for it because for some reason you have to pick it up from the furniture pick up area. We spent 20 minutes walking around looking for it before I pulled up a picture of it and showed it to the sales guy. It was hidden away inside a cabinet in the bathroom showroom.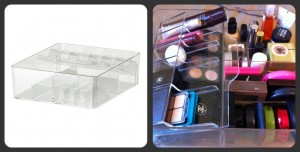 Munchkin loved Ikea, or at least playing hide and seek in the self service area.
When we were all shopped out, we decided on getting some sushi for dinner. As usual, it was amazing. If you live in the Brooklyn/Queens area I highly recommend Sakura 6 and 7.  Both of them have yet to disappoint  and we've been eating there on almost a weekly basis for over a year. Since it was still horrible outside, we nixed our plans for going out and headed home to watch a movie.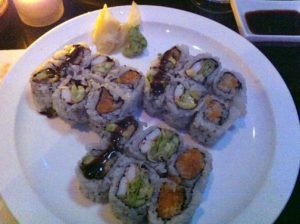 Sunday was organization day. We managed to get all the boxes unpacked, the desk put together and all our purchases put away. We also did some couch shopping and some grocery shopping at Trader Joe's and Stop and Shop. Tommy's apartment is coming together great and with just a few more purchases it will look amazing.
Since it is Halloween, it's time for me to make my Munchkin an extra special Halloween breakfast. Gotta start the morning right if we want to be ready for trick or treating tonight.
Happy Halloween everyone!!
Did you get any snow over the weekend? Did you dress up for Halloween? Are you giving out good candy tonight? (Maybe Munchkin and I will stop by 😉 )