Friday is usually one of the only days of the week that I get to play around in the kitchen, and play I did.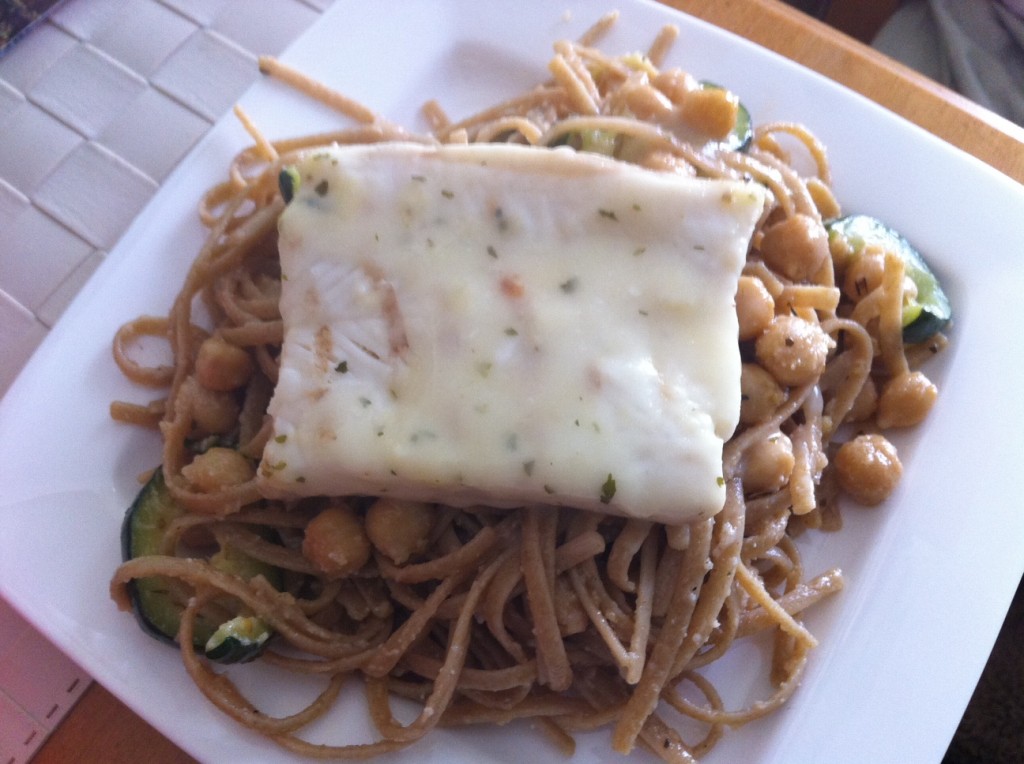 Thanks to the Foodbuzz Tastemaker Program and Mrs. Paul's dinner came together quickly, but was still very yummy. I had the opportunity to try the new Mrs. Paul's Parchment Bake, which are frozen fish fillets that you bake in a parchment paper bag.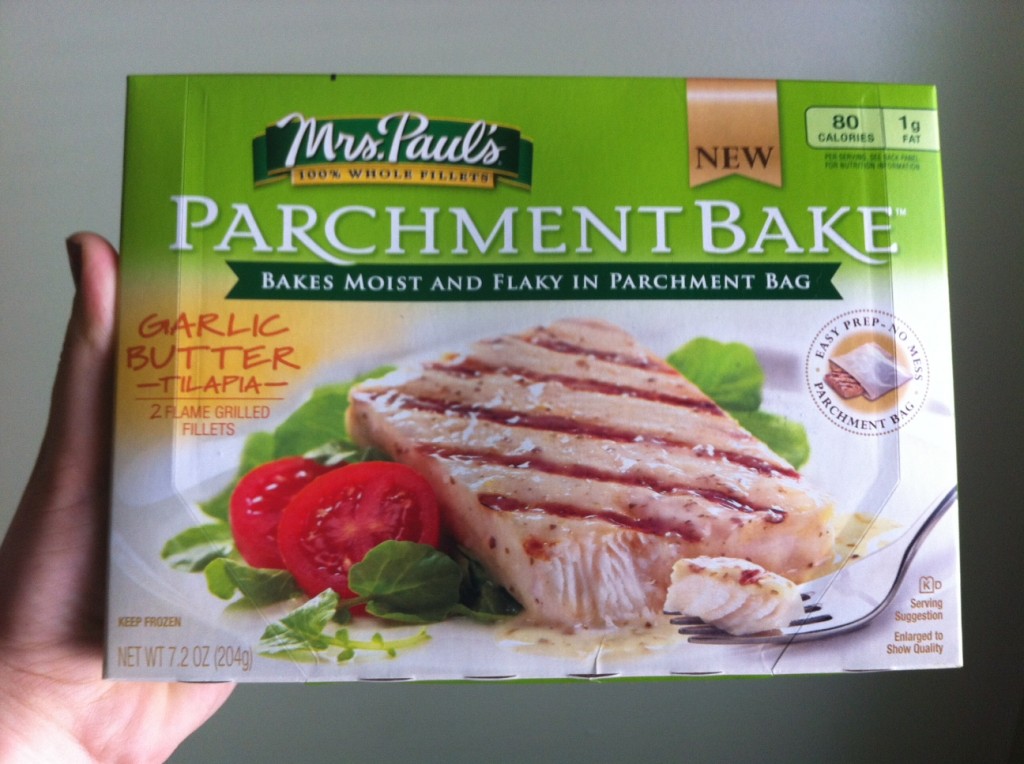 The fillets come in four varieties and I chose the Garlic Butter because it went with the pasta dish I was planning on making along with the fish. Each fillet only has 80 calories, which is great, but they are quite small. Judging from the box and the parchment bags the fish was in, I was expecting the fillets to be a bit bigger than they were.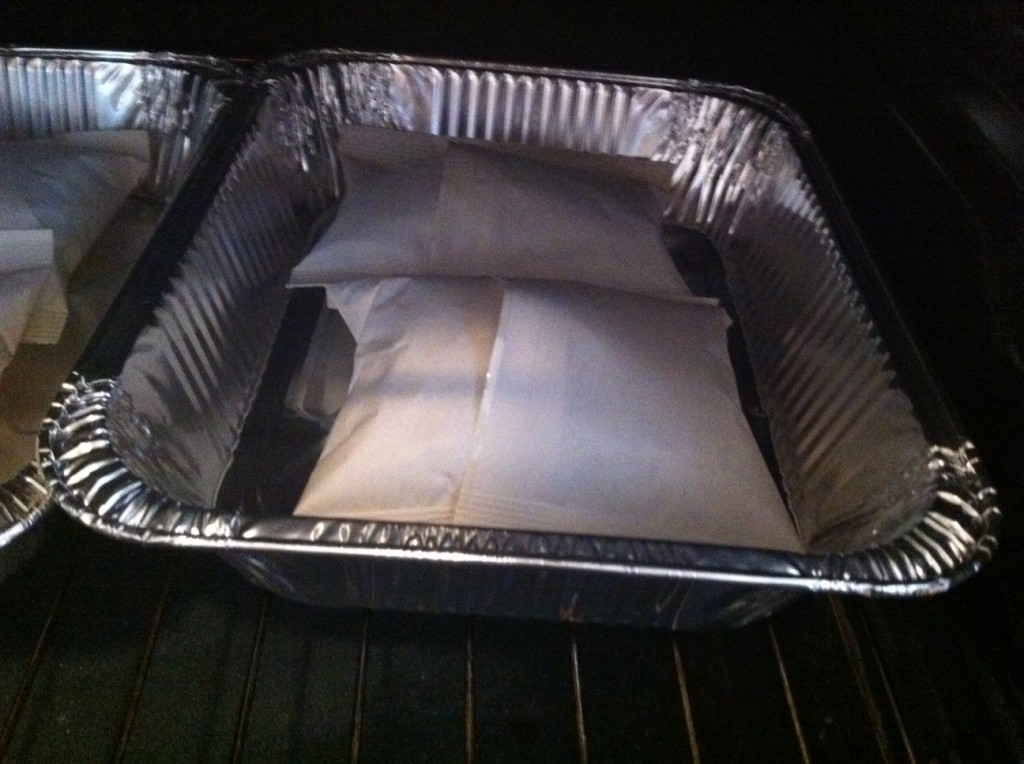 Each fillet steams in it's own bag and is ready to eat in 25 minutes. Not a bad deal.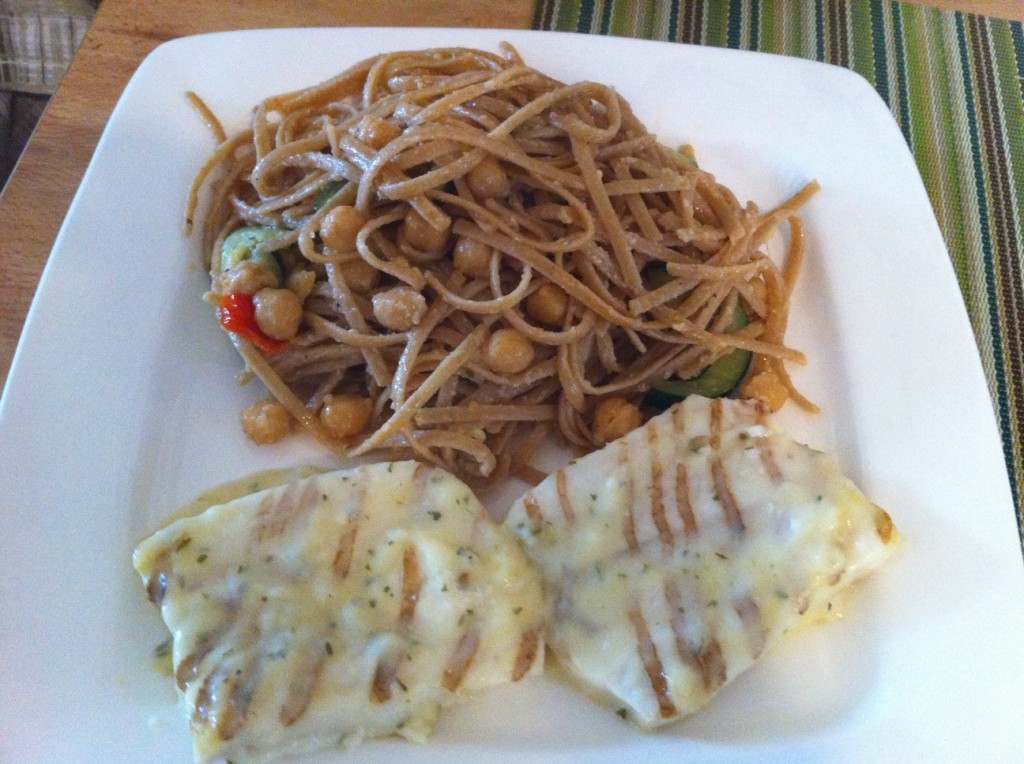 Since my dad's appetite was a little bigger than my own, he doubled up on the fish, but said it was pretty good. That's saying a lot from the man who rarely want to stray from traditional Polish foods.
Alongside the fish, I made a veggie and pasta mixture that I basically made up as I went along.
I started out by cooking a box of whole wheat Fettuccine. While the pasta was boiling, I sauteed three cloves of garlic with a zucchini on about two tablespoons of olive oil. When the zucchini was tender, I threw in some baby tomatoes and chickpeas. I tossed the pasta in the mixture and added in 1/3 cup of Parmesan cheese. I seasoned it all up with some fresh ground pepper and oregano and the pasta was ready to serve.
For a quick and easy Friday dinner, this totally hit the spot.