This is sponsored post by Cars.com. All opinions are my own!
If you ask me, when it comes to having a car, the easiest part is driving it. All the steps that lead up to purchasing or leasing a car are the hard part. And if you're like me, deciding on what type of car to get in the first place is an uphill battle. The lease on our Jeep Grand Cherokee is up this spring and the thought of having to decide on what car to get next makes me a little woozy. As someone who is indecisive by nature, big decisions like these do not come easily to me. I have been using Cars.com as a resource to compare different cars, pricing and available features, so I decided to put together a few tips that have been helpful to me in my car search.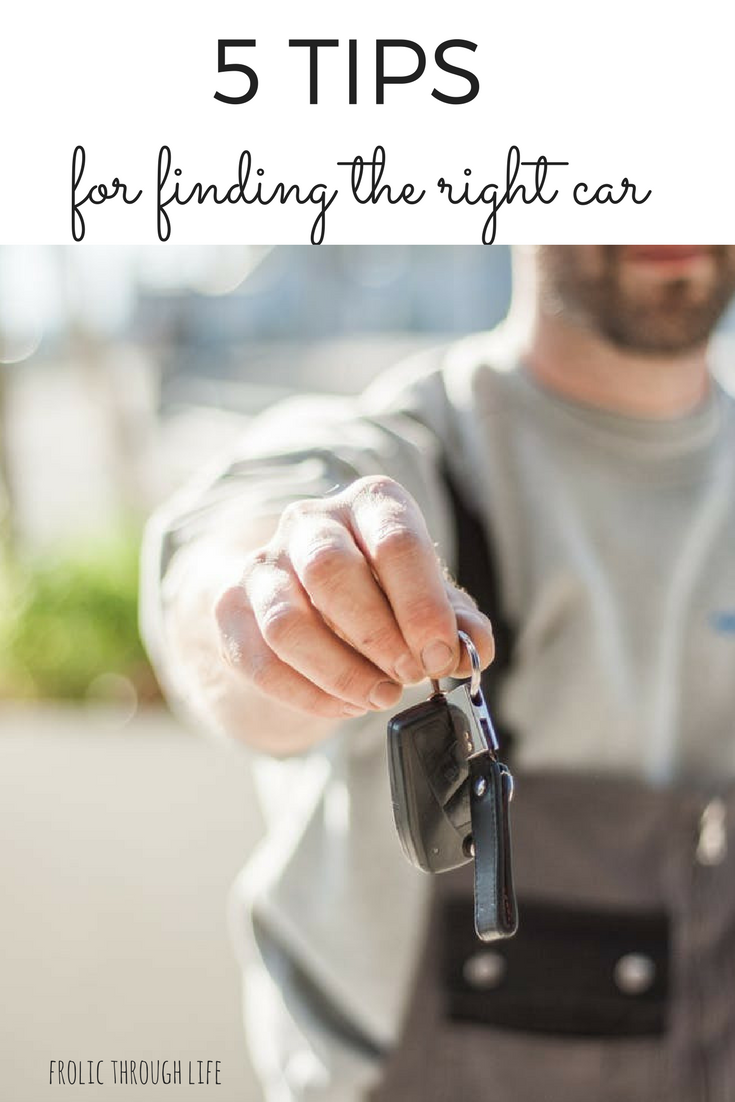 Determine your budget and stick to it. Just like with any big purchase, you want to know how much you are able to spend to comfortably be able to make payment on the car. Decide whether you want to buy a new or used car or if you want to lease. Also remember that a car is not just the car payment itself, it is the insurance and gas too. Certain cars recommend using premium gas, which will cost you a lot more money over the life of the car.
Compare online. Once you have your budget set, use Cars.com to compare different cars in your price range. The comparison tool is really cool because it lets you look at the different cars, side by side. Get to know the different models of various cars and decide what features you cannot live without. The information you gather here will help you in the next steps, so really do you homework. If you have kids, make sure that all the car seats will be compatible. Sometimes it is almost impossible to get multiple car seats next to each other in the back seat, and you want to be sure that everyone is safe in your new vehicle.
Know when to shop. The end of the year is usually the best time to get a great deal on a car. Since the next year's models are rolling out, dealers are usually eager to get the older stock out of the way. Dealerships usually have sales during different holidays.
Test Drive. Once you have your list to a few cars, hit the dealership and take a test drive. See which cars you are most comfortable in and that you really like. Sometimes a car can look great on paper, but just doesn't feel right when you get in for a drive.
Negotiate. Once you have decided on which car you are interested in purchasing, go back to the dealership and negotiate. The dealer will give you an initial price, but never settle for their first offer. There is always wiggle room in every price, and you need to let them know that you won't settle for what they want you to think is their lowest price. In the spirit of full disclosure, I will tell you that I am a terrible negotiator, but luckily my husband is a champ. If you aren't great at negotiating yourself, it may be wise to bring a friend or a family member who can help you get the best price available.
If possible, visit various dealerships for the same car. They may we willing to give you a better deal than their competitors.
Good luck and happy driving!