As soon as the calendar reads the first day of fall, you can bet that I am pulling out all the fall decor and decorating the house. It might still be consistently 85 degrees out and everyone might still be wearing shorts, but at our house fall is in full swing! I thought it would be fun to share some of my favorite pieces.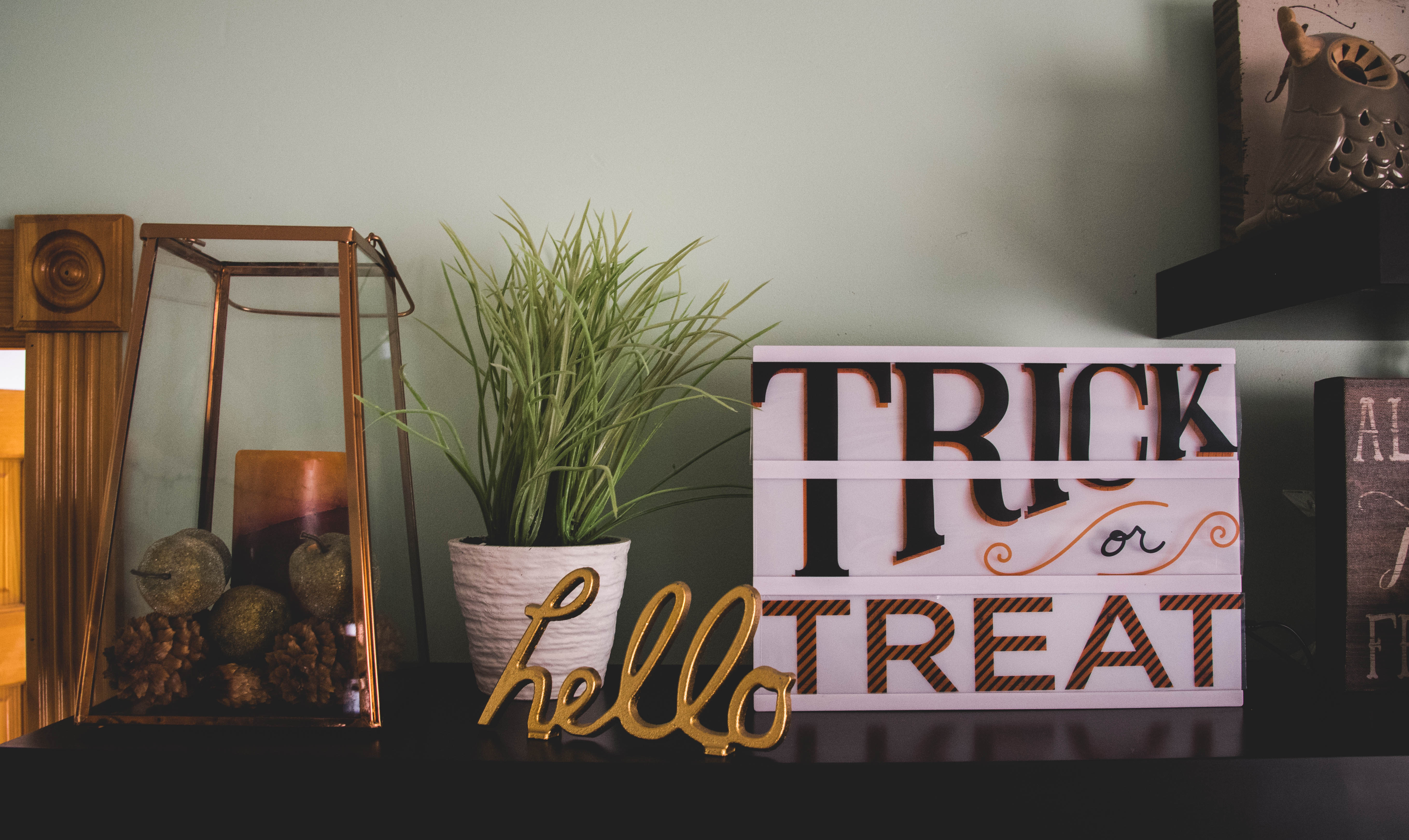 The pinecones in the vases are ones that I picked and dried myself. They have been going strong for 3 years!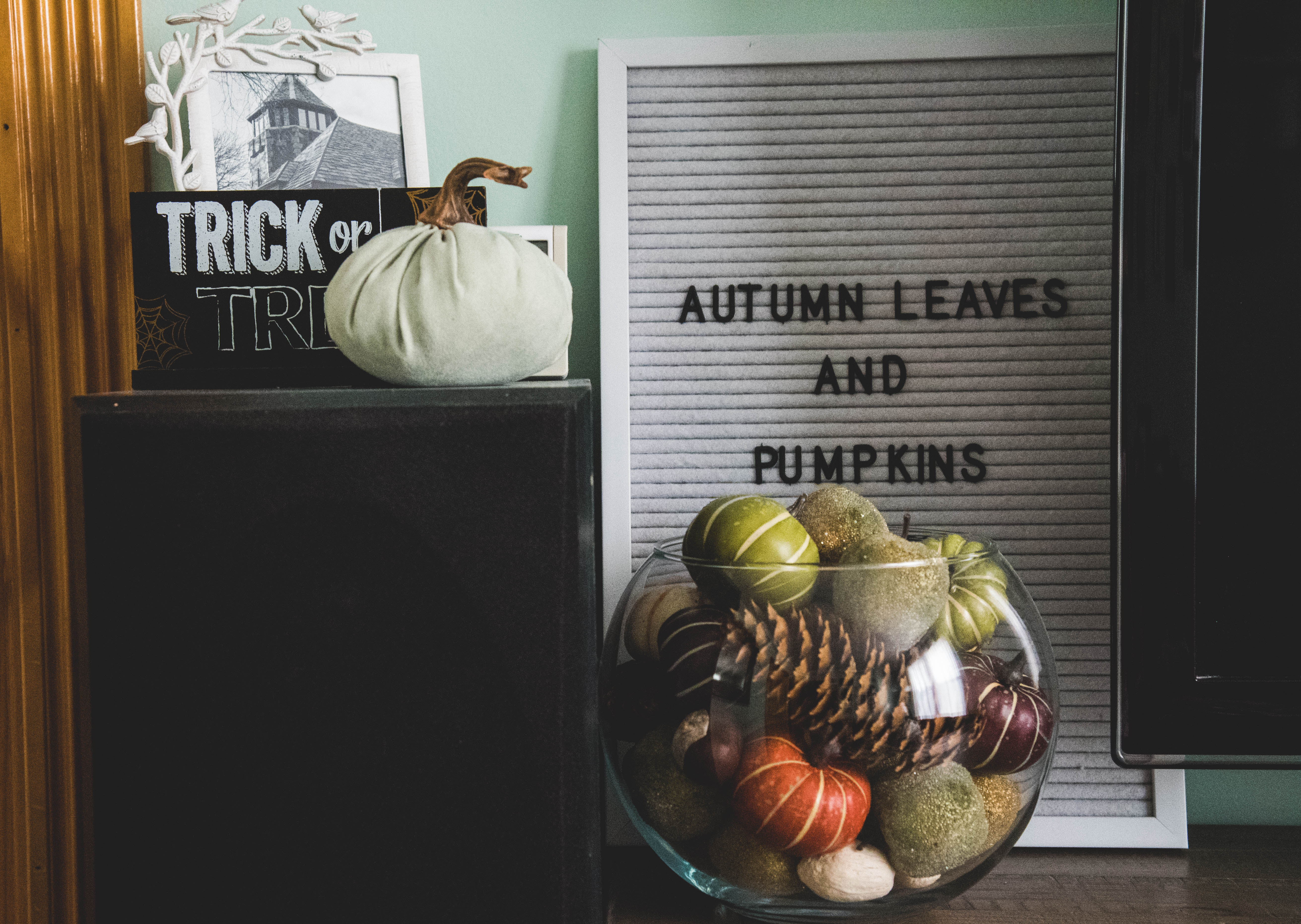 Felt pumpkins and pumpkin bowl are from the Target dollar spot.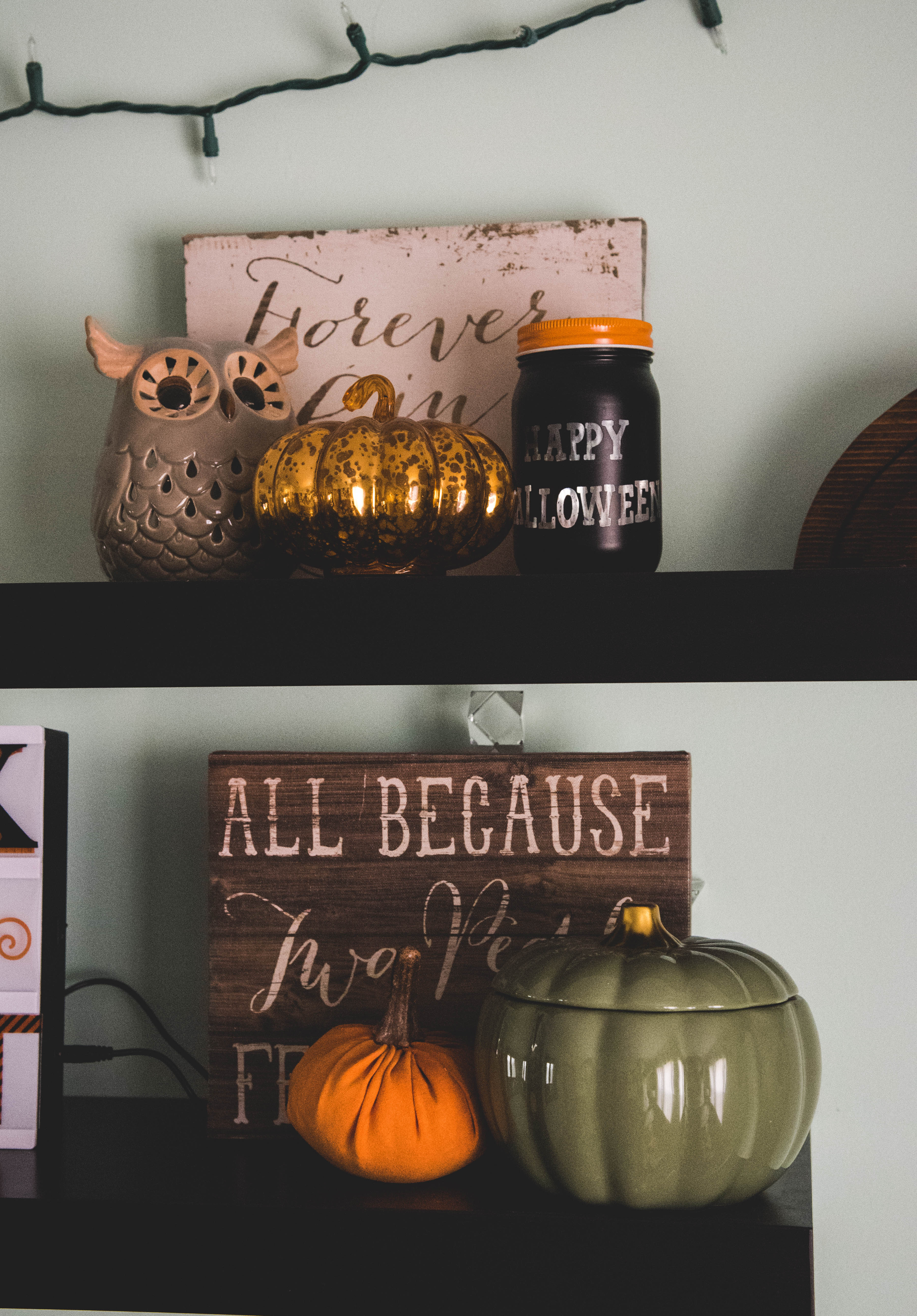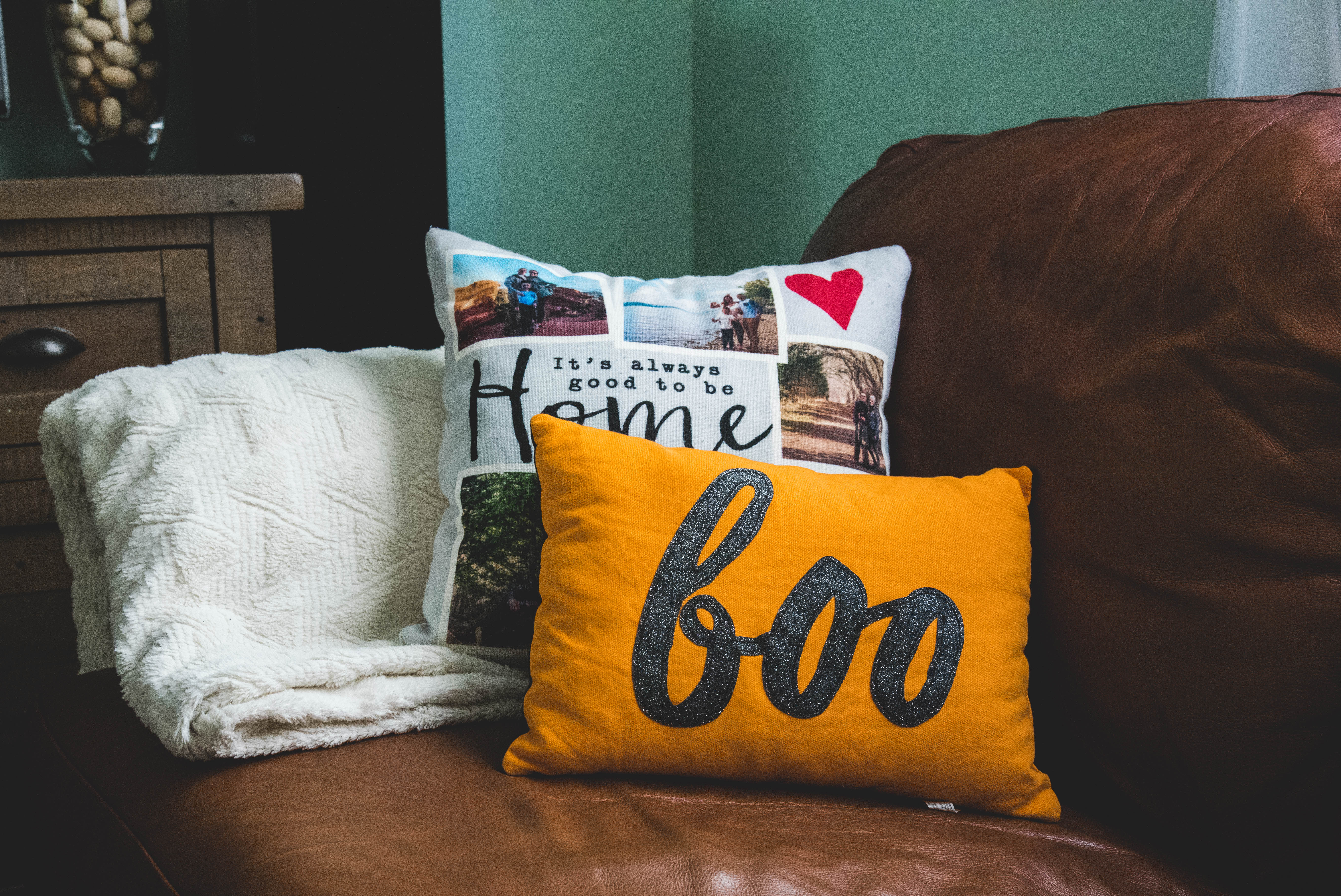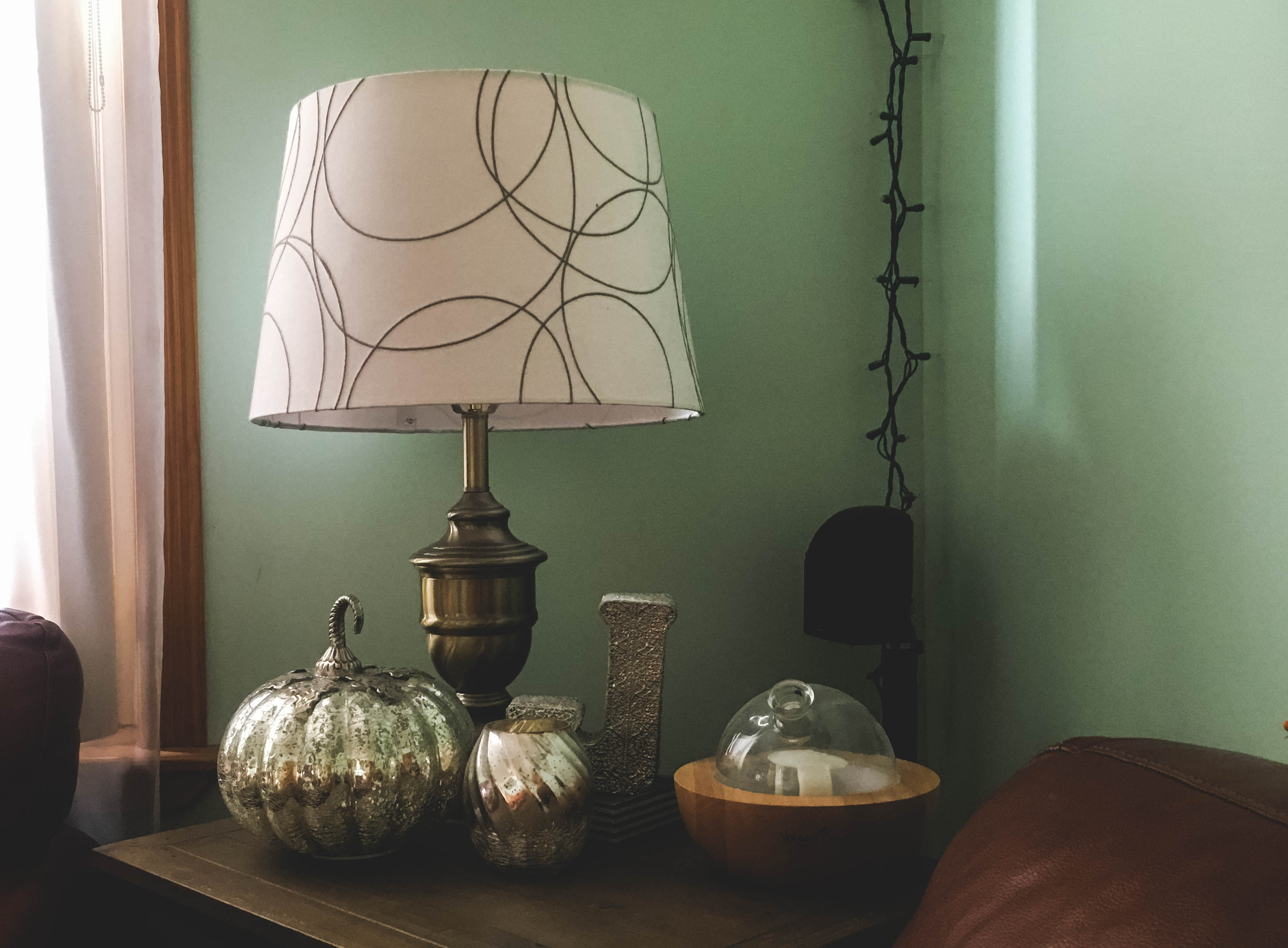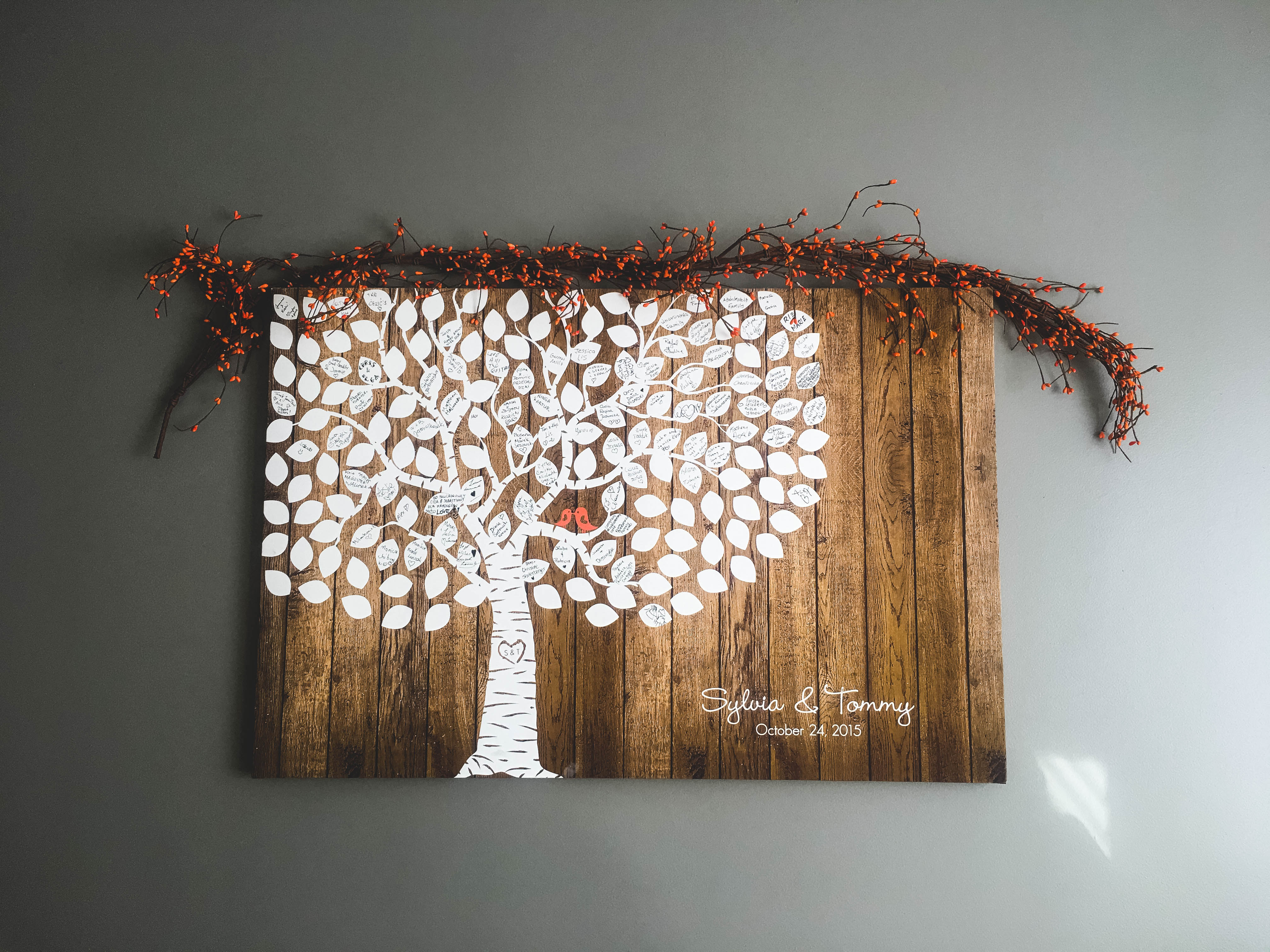 The tree print is from The Print Cafe on Etsy and was our wedding guest book. The leaves are signed by all of our guests. I love that we have a daily reminder of all our loved ones who celebrated the day with us.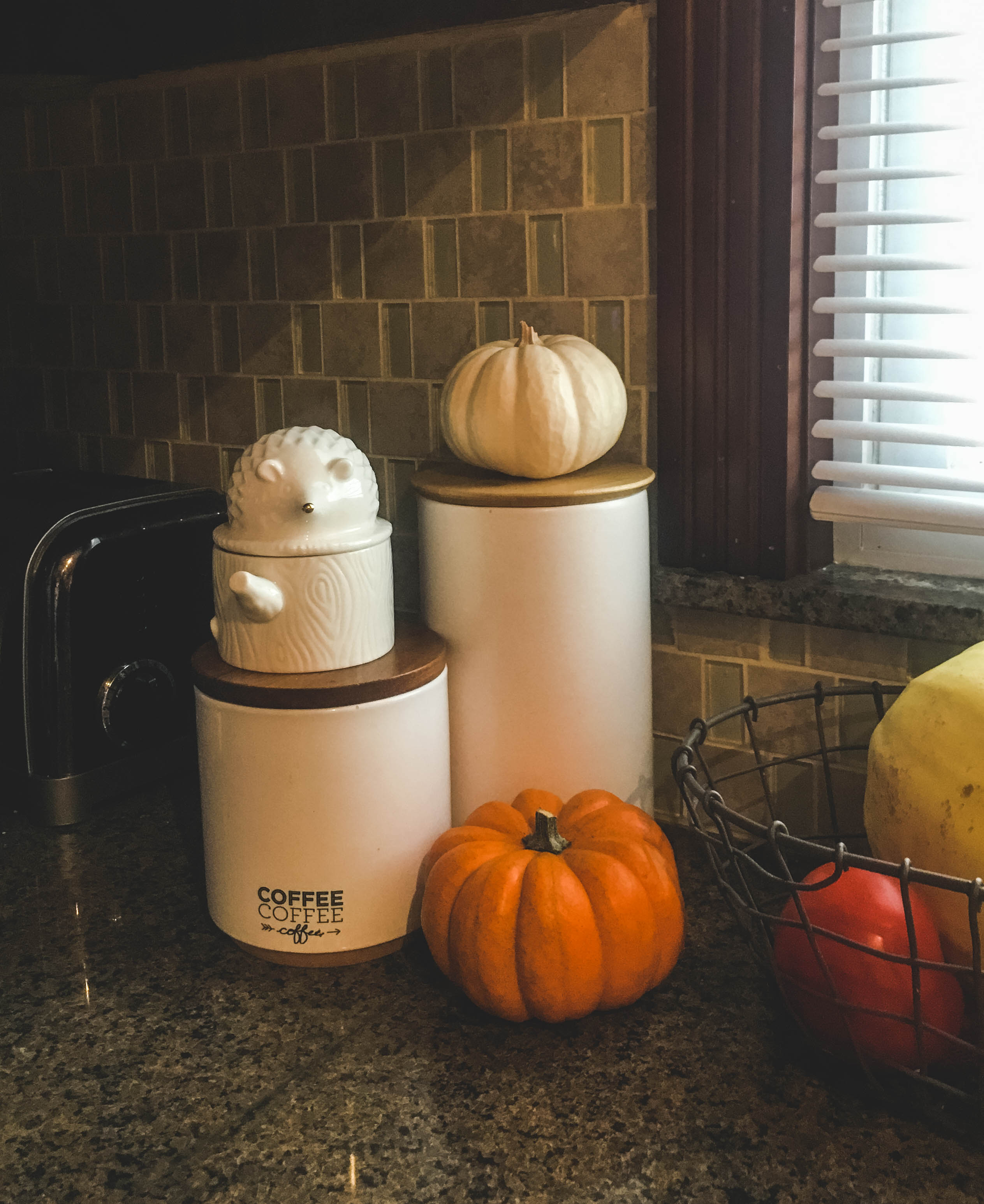 The hedgehog has measuring cups stored in the log!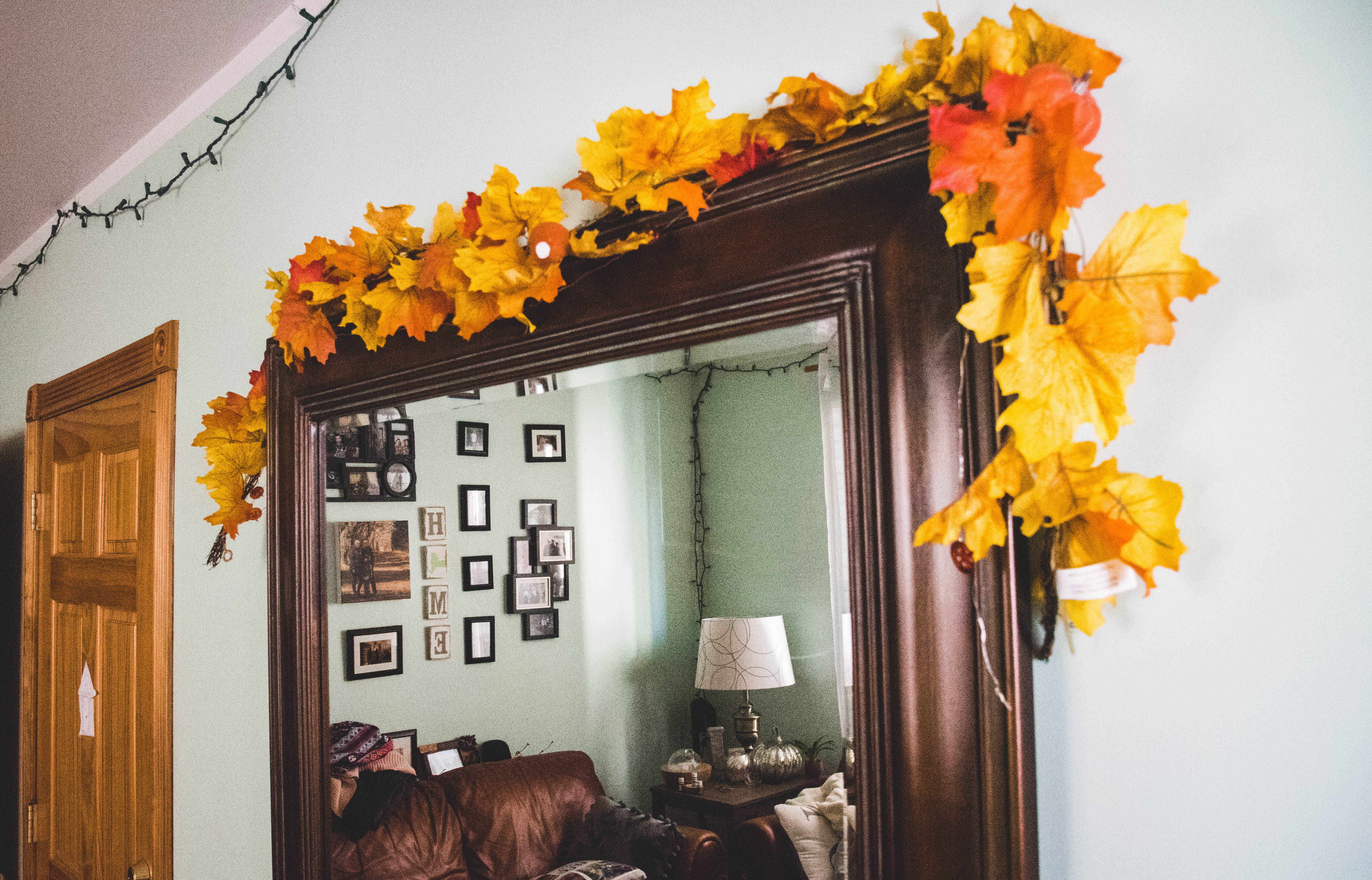 After Halloween, I put away the halloween themed items and replace them with a few things that I have for Thanksgiving. All of the general fall decor stays the same.
Copper Candle Lantern | Lightbox | Apple Vase Filler | Pumpkin Vase Filler | Letterboard | Orange Mercury Glass Pumpkin (similar) | Silver Mercury Glass Pumpkin (similar) | Boo Pillow (similar)| Hedgehog Measuring Cups | Leaf Garland