When you have kids, a clean house is something aspirational. I clean all the time, but the clean only sticks around from a few minutes until my little tornado starts playing again. These are some things that I've started doing to help improve the chances of the house actually looking like I clean! Hope they help!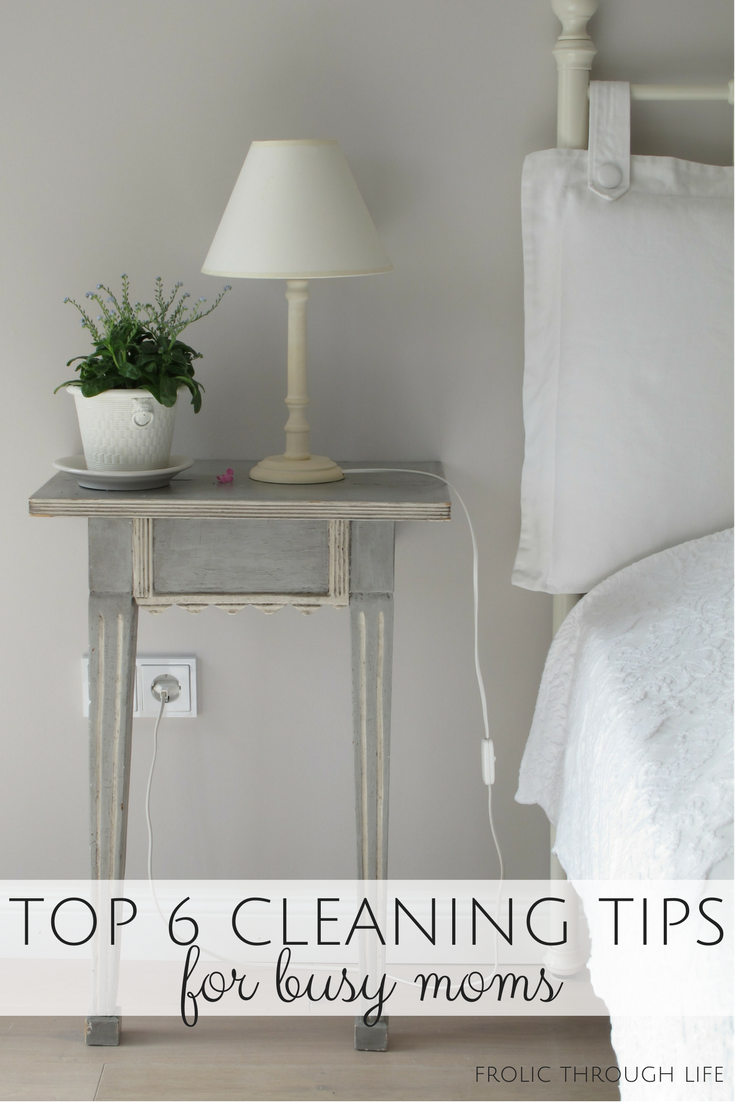 If it takes less than 5 minutes, do it NOW! There are two dishes in the sink, there is a pile of junk mail that needs to be recycled, the bed needs to be made. All these things should take less than 5 minutes to complete, and they will make a big difference down the line. If something is a quick and easy task, do it sooner than later and have less to do when you get around to deep cleaning the house.
Create a cleaning schedule. When I was a kid, Saturday was cleaning day and it was an all day task that I dreaded all week long. Instead of spending one whole day cleaning the house from top to bottom, tackle a different room in the house each day. A half hour each day is a lot more manageable and less daunting then spending the whole day cleaning. There are even cute stickers that you can buy for your planner (I love my Erin Condren!) for extra encouragement, because really, who doesn't like stickers?
Get a robotic vacuum. I know that these can be pricey, but for me it was a game changer. Our Black + Decker Robotic Vacuum is set to run every day at 12:15. We come home to clean rugs and all the crumbs swept up in the kitchen, and it takes a whole lot off my plate for the day. Once a week, I still use my regular vacuum cleaner and mop the floors, but the robotic vacuum is my BFF! 
When in doubt, throw it out. Clutter can make even the cleanest home look messy. If you think you're going to read that magazine from three months ago, remember that your a mom and the chances of that happening are slim. Toss it out!
Use All-Purpose Cleaners. I use one all-purpose cleaner for everything from wiping down the counters, to washing the shower and dusting in the kid's room. I cut down on the clutter of having 10 different cleaners stacked under my sink, and I can transition from one room to another quickly to get the job done.
Delegate! Even the smallest kiddos are able to help clean up. Give you children chores and enforce them. They learn responsibility and you get a few things taken off your plate. Win-win!
Happy Cleaning!
*I received a robotic vacuum from Black + Decker for review. All opinions, as always, are my own!*