It's official. We are in the zucchini overload phase, but I don't mind it one bit. I can eat zucchini with every meal for weeks, but since not everyone wants some form of zucchini for dinner everyday, I decided to try to use up some of our zucchini stash in a different way. Enter whole wheat zucchini bread. I've been making zucchini bread since I was old enough to bake by myself and it continues to be one of my favorite snacks in the world. It was actually one of the first recipes shared on this blog – throwback to terrible photography! Now that I have a little one at home who shares my love of zucchini bread, I have tweaked my original recipe to include better for you ingredients.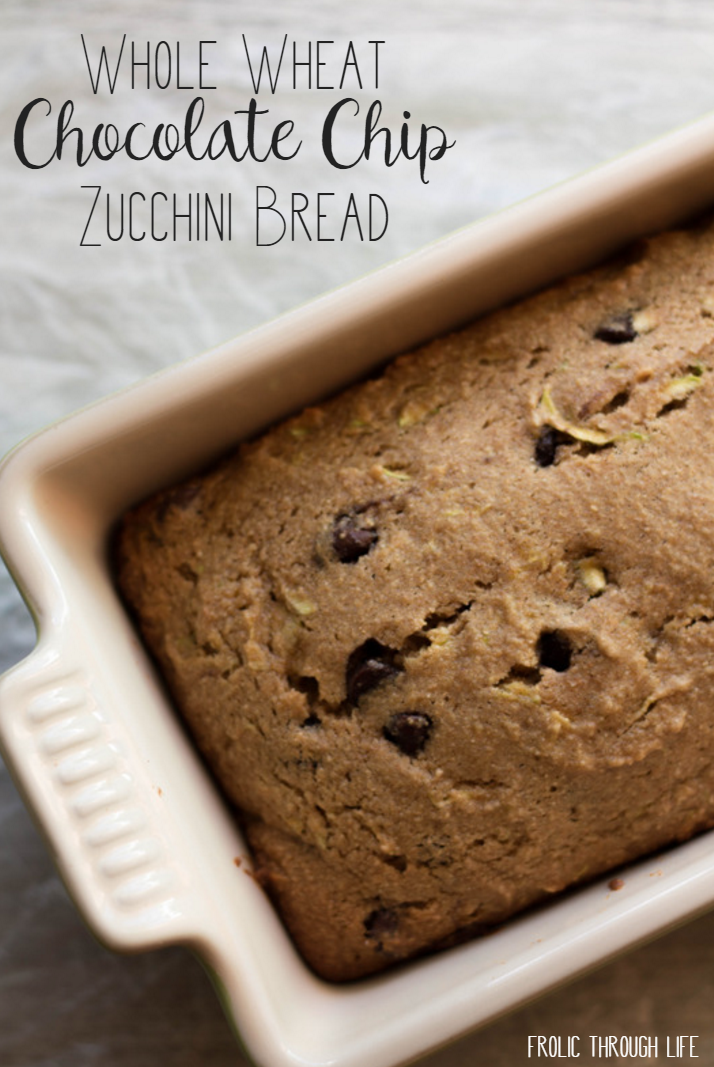 Whole Wheat Chocolate Chip Zucchini Bread
Ingredients
3 cups whole wheat flour
1 teaspoon salt
1 teaspoon baking soda
1 teaspoon baking powder
3 teaspoons ground cinnamon
3 eggs
1 cup apple sauce
2 cups brown sugar
3 teaspoons vanilla extract
2 cups grated zucchini
½ cup semi-sweet chocolate chips
Instructions
Preheat oven to 325 degrees F.
Sift flour, salt, baking powder, soda, and cinnamon together in a bowl.
Beat eggs, applesauce, vanilla, and sugar together in a large bowl.
Add sifted ingredients to the creamed mixture, and beat well.
Stir in zucchini until combined.
Fold in chocolate chips.
Pour batter into prepared pans.
Spoon into lightly greased loaf pans (I sprayed mine with cooking spray) and bake for 45-50 minutes, or until a toothpick inserted into the middle comes out clean.
Try not to eat the whole loaf in one sitting…it's not as easy as it looks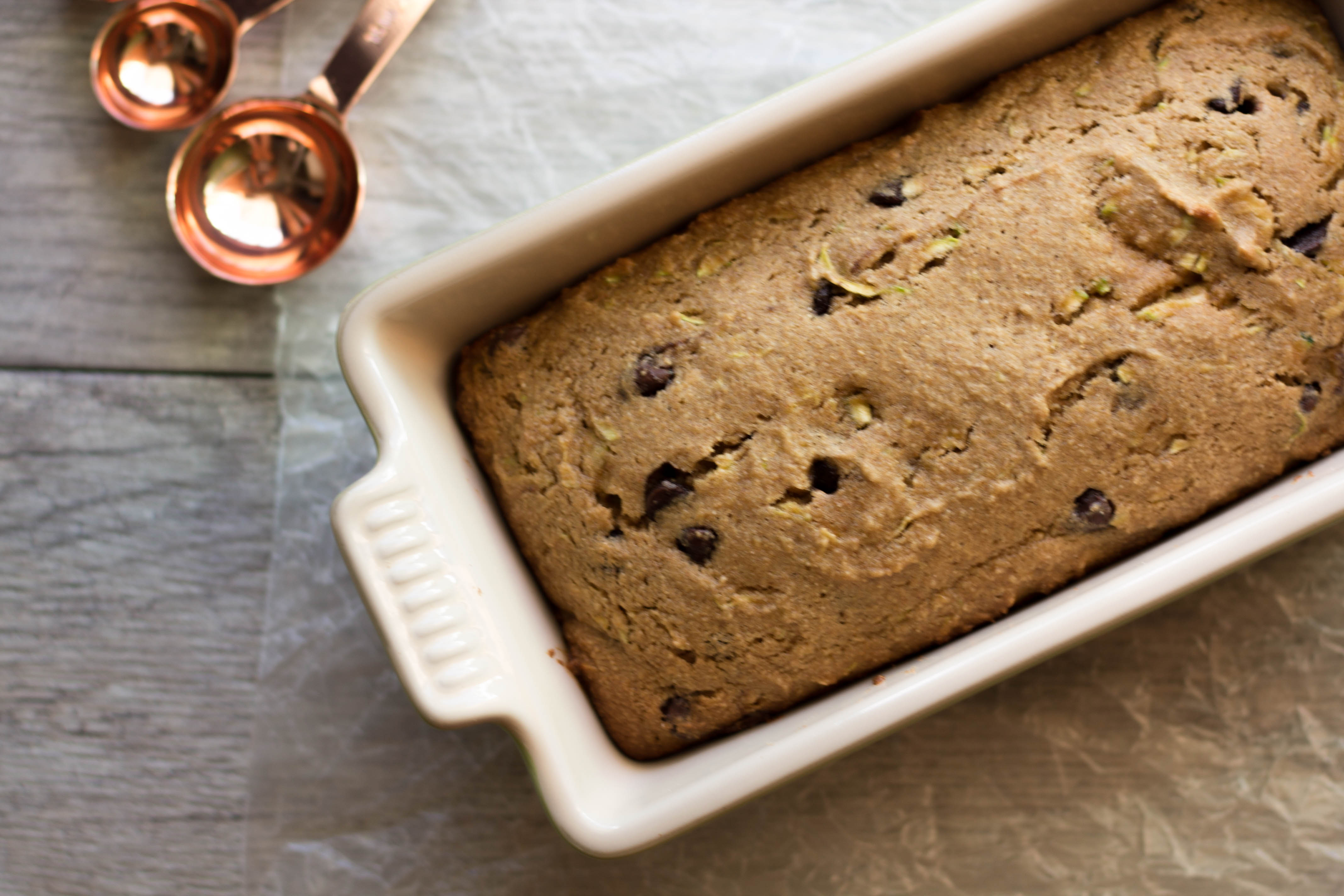 On a side note, I learned a valuable life lesson in the process of baking this zucchini bread. I wanted to use parchment paper to line the loaf pans to make cleanup easy and make sure they don't stick. At the store, all they had was wax paper which in my head was always the same thing as parchment paper. About five minutes after I put the loaves into the oven, it started to smell a little smokey and I opened the oven to find the little ends of the wax paper glowing in the oven. Luckily, it was early enough in the baking process to dump the batter back into the mixing bowl and restart with greased loaf pans!
Burned wax paper aside, the zucchini bread turned out delicious! We munched on it for breakfast this morning and we already have requests for deliveries to friends and family who saw our pictures.
What's your favorite way to eat zucchini? What's the worst kitchen disaster you've ever had?