One of my favorite things about late summer is zucchini. It's fresh, it's cheap and it is everywhere! One of my favorite things to do with zucchini is make zoodles, but this time I used my spiralizer to make zucchini ribbons and turned them into this refreshing summer salad. If you are a fan of Greek salad, I think this Mediterranean Zucchini Ribbon Salad will be right up your alley.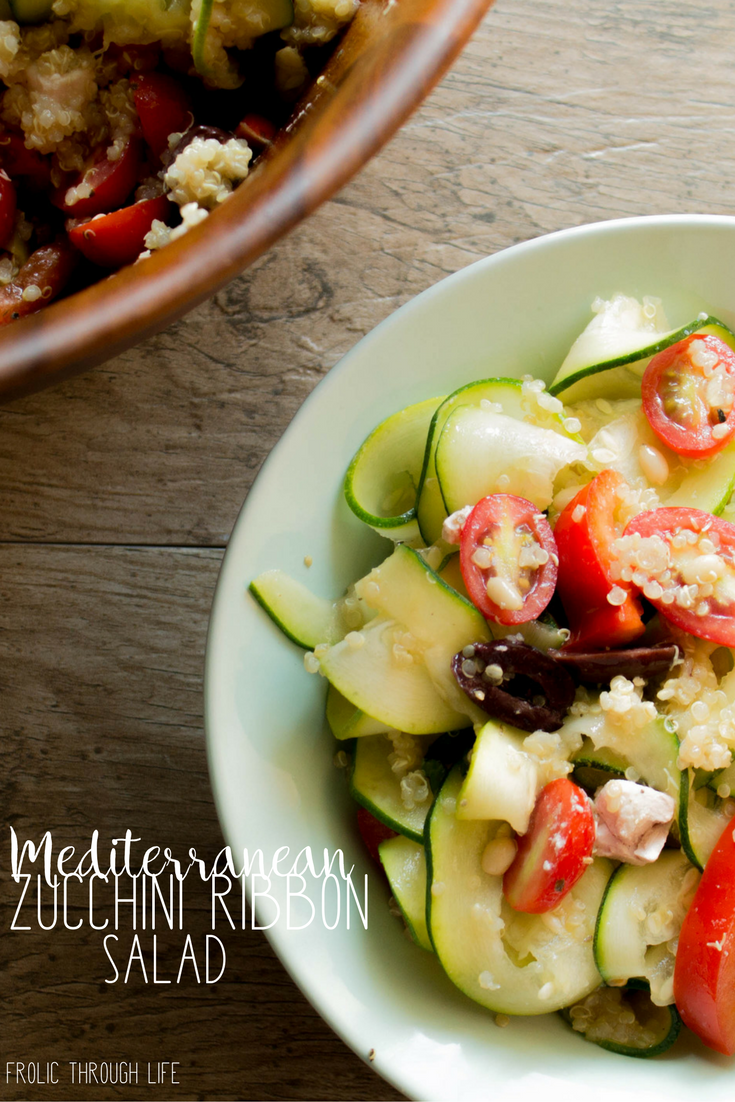 Mediterranean Zucchini Ribbon Salad
Ingredients
1 cup quinoa (cooked and cooled)
2 large zucchinis
1 pint cherry tomatoes, halved
¾ cup Kalamata olives, halved
1 red bell pepper, sliced
8 oz Feta cheese, cubed
½ cup fresh basil
½ cup pine nuts
Dressing
3 tablespoons olive oil
Juice of one lemon
2 tablespoons balsamic vinegar
Red pepper flakes, to taste
Salt and pepper, to taste
Instructions
Cut the zucchini into ribbons, either using the ribbon blade on your spiralizer or with a vegetable peeler.
In a large bowl, combine the zucchini ribbons, cherry tomatoes, olives, pepper and quinoa.
Stir gently to combine the ingredients. Don't overmix or the salad will get soupy.
In a small bowl, combine the dressing ingredients and whisk together.
Pour the dressing over the salad and toss gently.
Top salad with feta cheese, basil and pine nuts.
Bon appetit!
Fresh and summery Mediterranean Zucchini Ribbon Salad.
Click To Tweet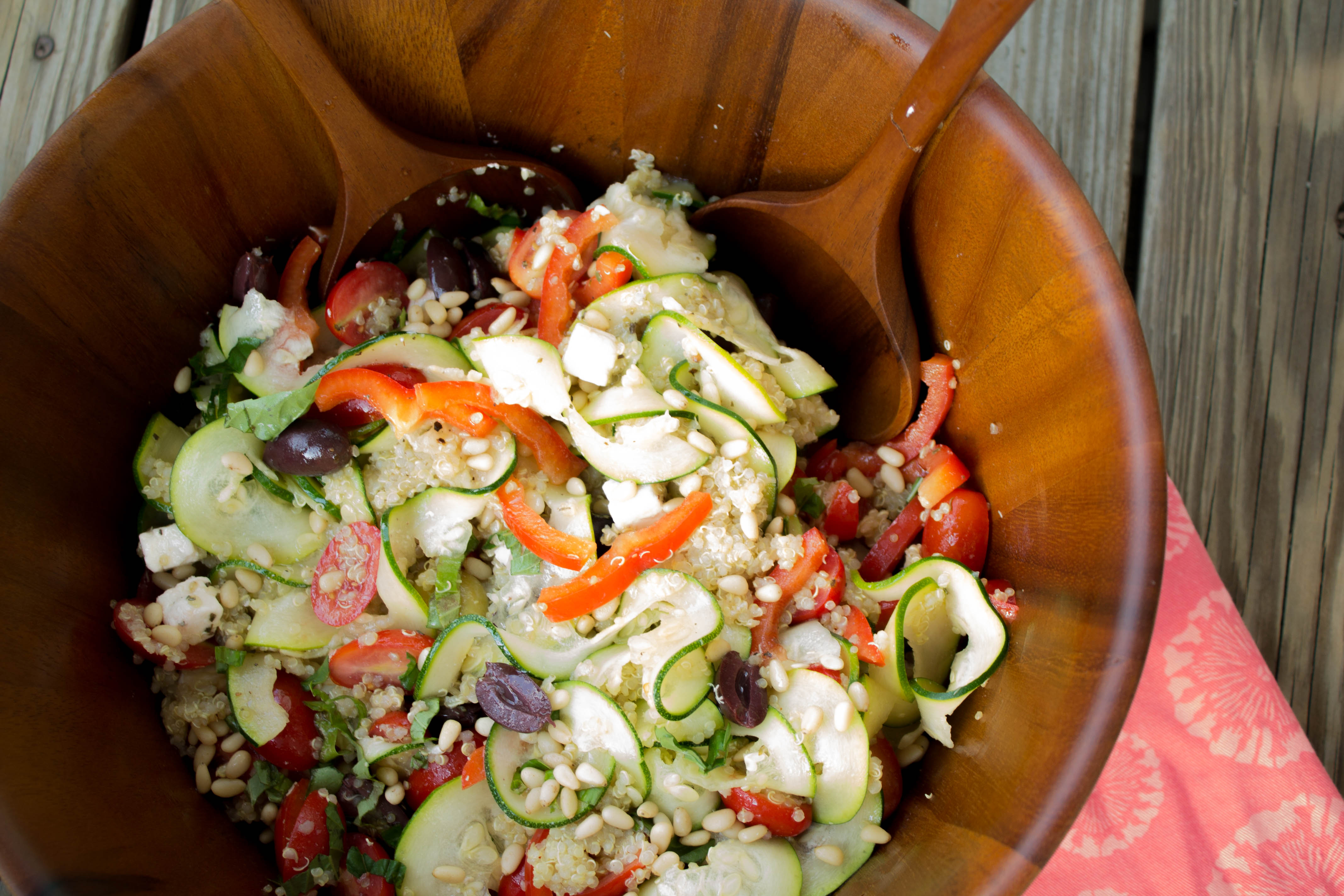 This salad is the perfect to throw together for lunch or a light dinner. If you want a little more protein in your salad, grilled chicken or shrimp would complement the flavors of the salad perfectly. It is also a great meal prep item that you can make ahead and eat for a few days because as the ingredients sit together, the taste only gets better. Whenever I make a salad like this, Tommy always says I can't wait to eat it tomorrow because it's going to taste even better.
Hope you enjoy it!
What's your favorite way to eat zucchini? Do you have a spiralizer?