Going through over 3,000 wedding pictures is no joke, but I am back with Part 2 of my wedding recap. You can find Part 1 here!
So after we were dressed and ready, we headed outside for our first look. We decided to do a first look because we were following the Polish wedding tradition where the bride and groom receive their parents' blessing before leaving the brides' house to go to church for the wedding ceremony. Since we were going to see each other before church, we wanted the first time we see each other on our wedding day to be special and private, so we decided to do a first look. It was crazy how quickly our nerves were eased once we were together.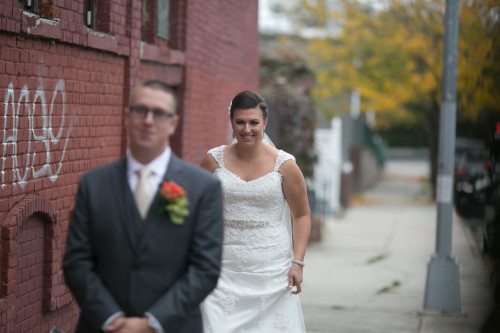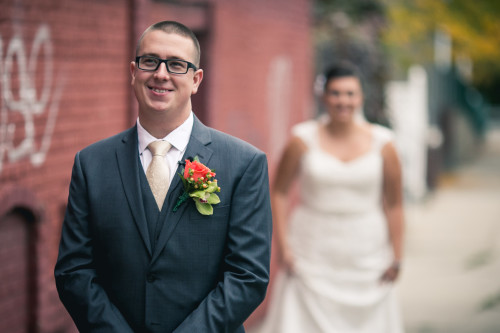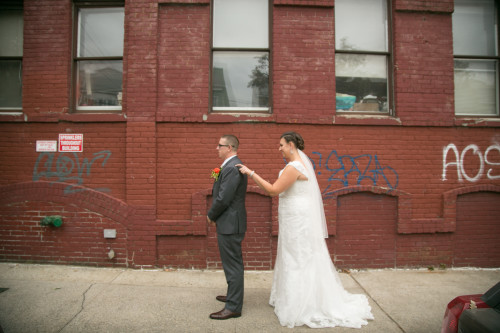 I absolutely love how these photos turned out, especially the contrast of us all dressed up against the red, industrial, graffitied wall.
After a few minutes alone, we headed back inside for the blessing.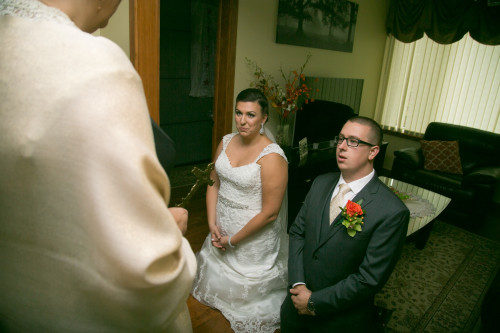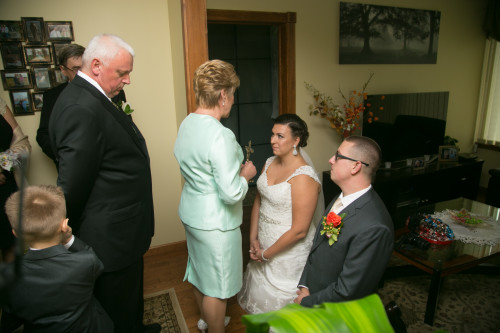 Then it was time to get married!
We got married in the church where we both grew up. We both went to the parish elementary school, and made our first communion and confirmation in this church. We were also supposed to be married by the former pastor who we grew up with, but he passed away before the wedding.
Even though it was our wedding, the kids stole the show.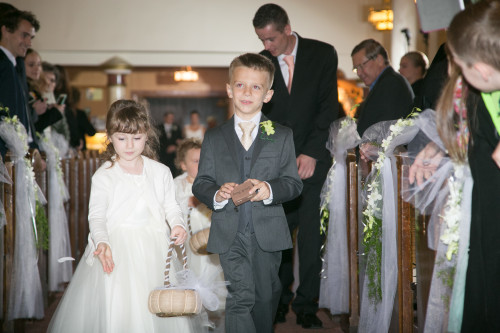 Our ceremony was a full Catholic mass, and we alternated between English and Polish.The priest who married us was excellent, and even though we only met him a few days before our wedding, he did a great job making the ceremony special for us.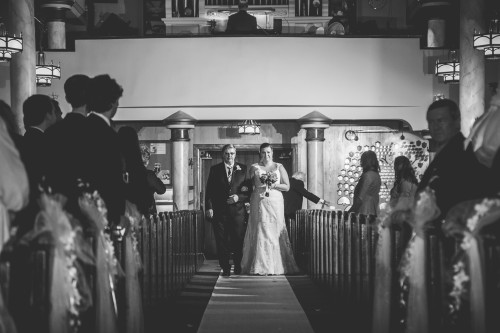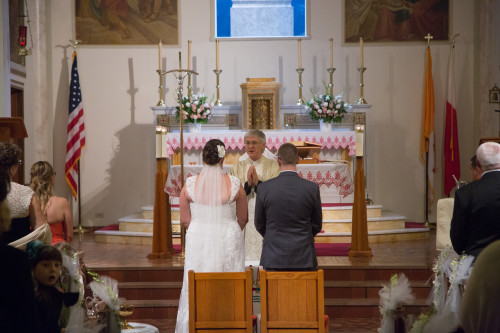 The photographers caught some great candid shots of the kiddos.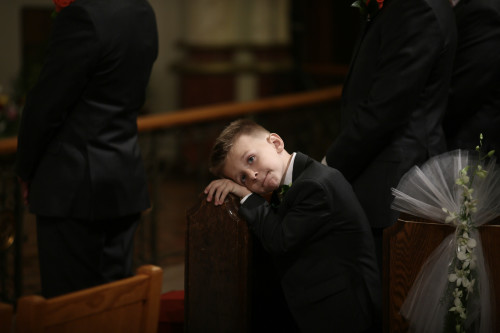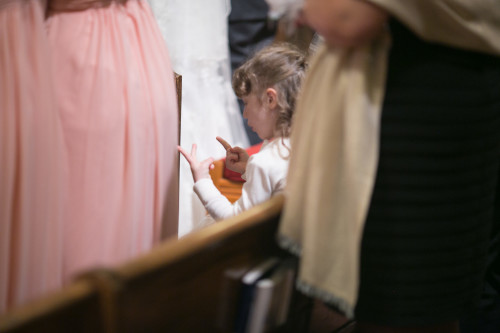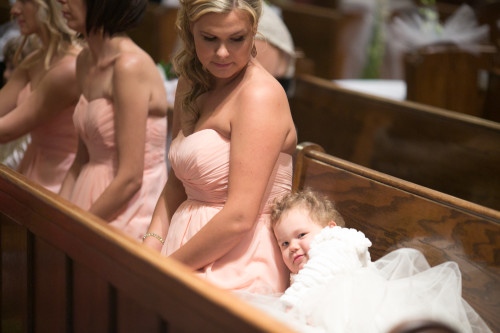 And just like that we were husband & wife!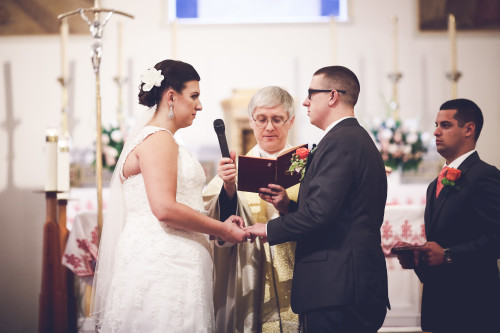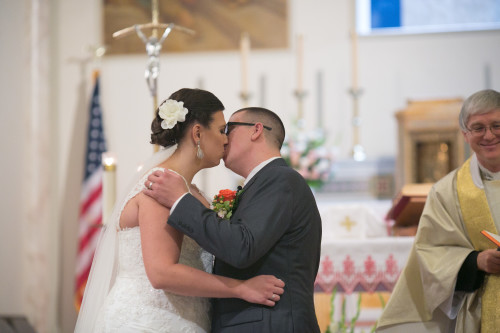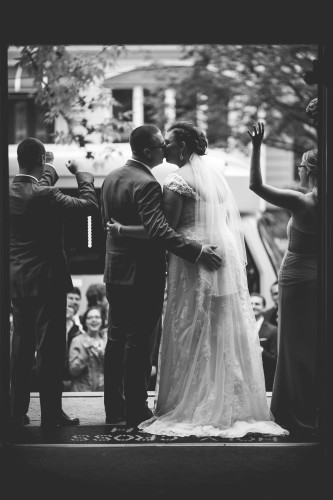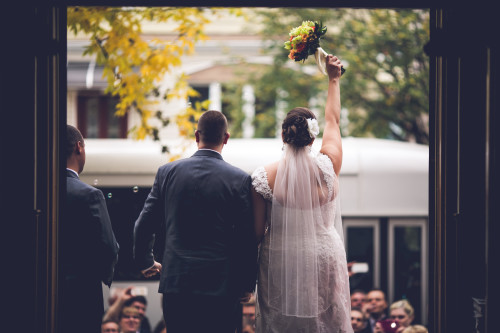 We took some pictures exiting the church, then returned inside to take a few posed shots.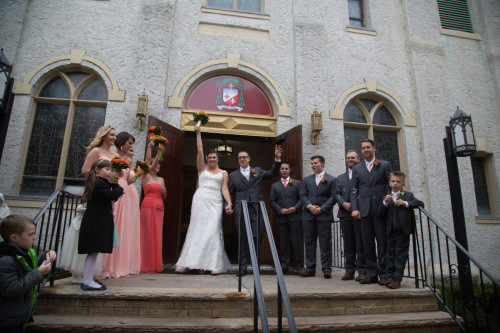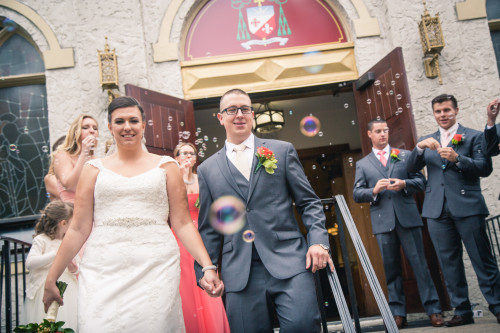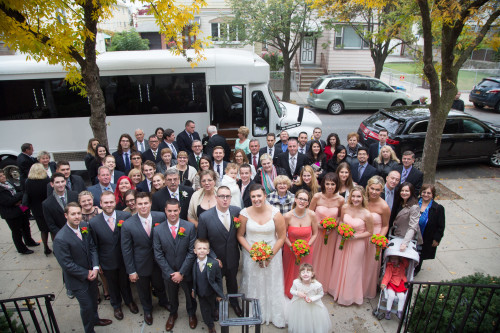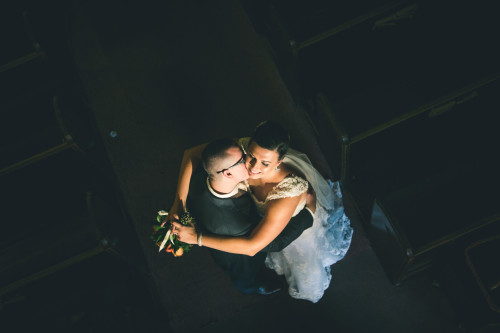 After that, we all piled into the party bus to get the party started!
Part 3 coming soon!