So it's been almost two weeks since we got home from vacation, but the one thing I keep talking about (other than our engagement!!) is the food. We stayed at an all inclusive resort in Cancun, the Marina El Cid Resort & Spa, and the food was to die for. While we were there, we tried three of their sit-down restaurant for dinner and we also had a beautiful private dinner on the beach which Tommy planned as part of our engagement celebration.
Our first night at the resort, we went to the seafood restaurant, Marina.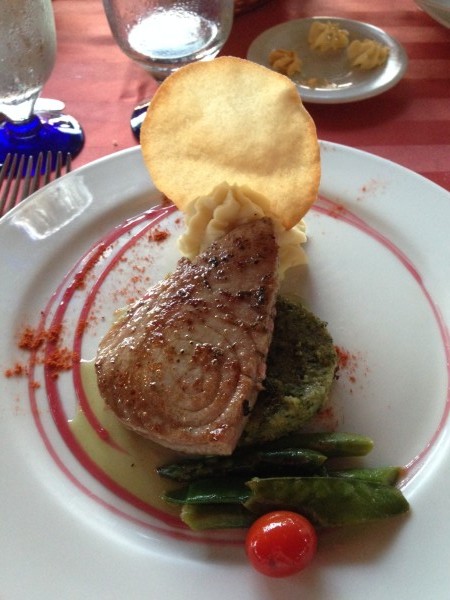 I had the Tuna steak
with herbed polenta and vegetables.
Tommy went for the seafood stuffed salmon and we both practically licked our plates clean. After this dinner, we knew we were in for some good eating over the week.
On our second night we went to the Mexican restaurant. When we sat down, we asked the waiter for drink recommendations. He asked us is we liked spicy and when we said that we did, he brought us fire margaritas. They were made with hot sauce and had a really nice kick to them.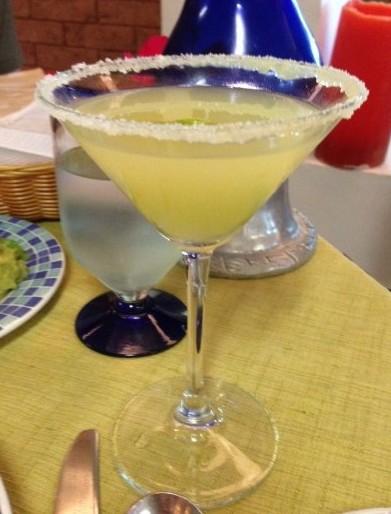 It went perfect with the guacamole and warm tortilla chips.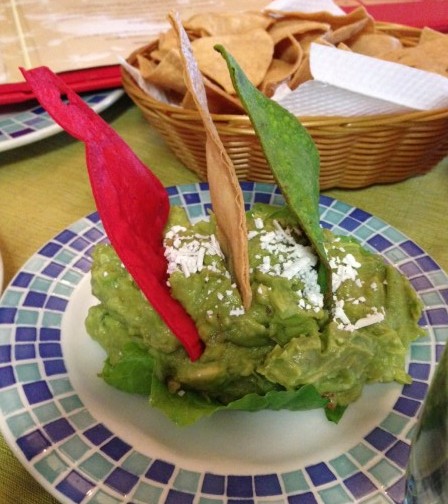 For our entrees, I got the fajita, which I failed to photograph and Tommy got seared tuna with risotto.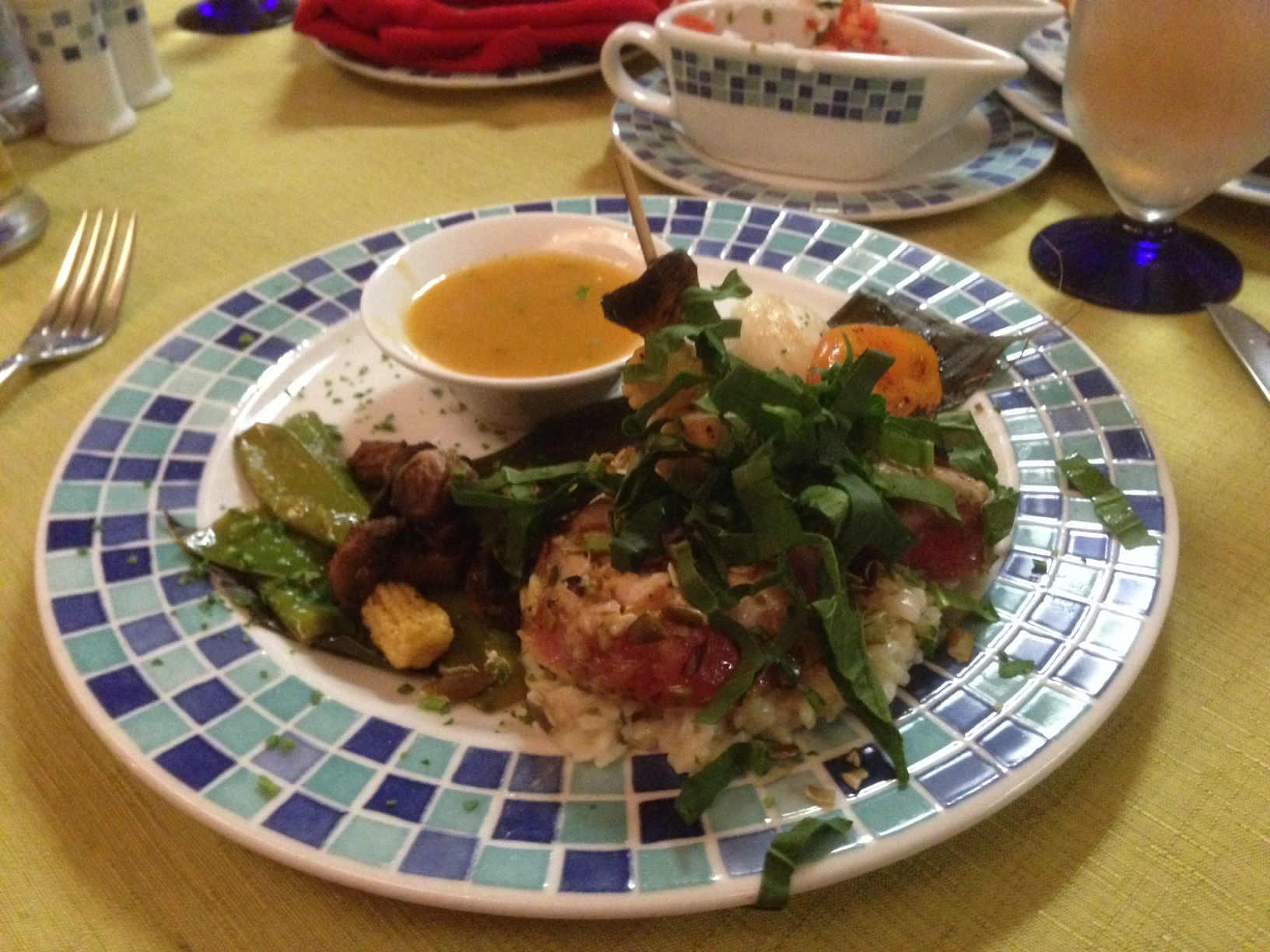 Our third dinner was a sunset dinner on the beach following our engagement. Tommy got to pick out our whole meal, and all the food was amazing. We started with champagne and three different types of bread with an oil and vinegar dipping sauce. How amazing was our view?!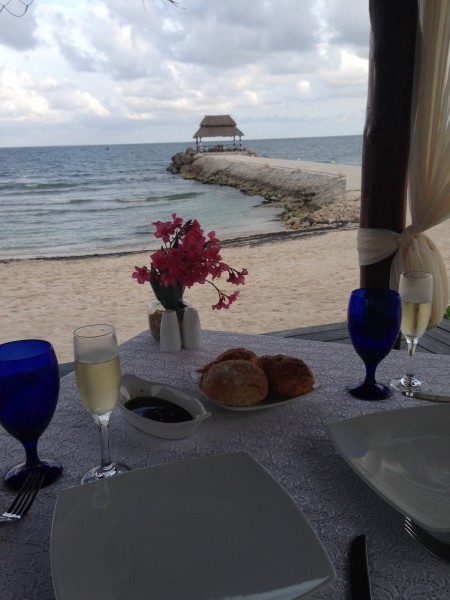 Next was a spinach salad with brie cheese.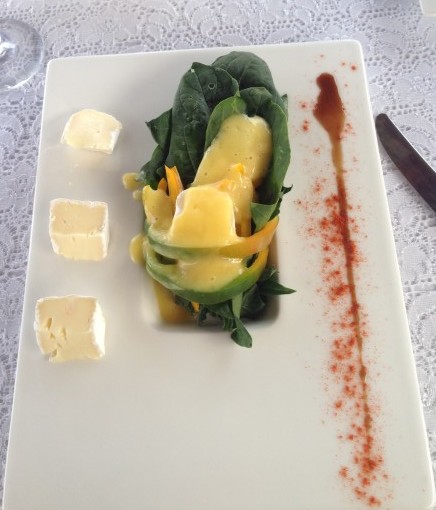 After that was lobster ravioli.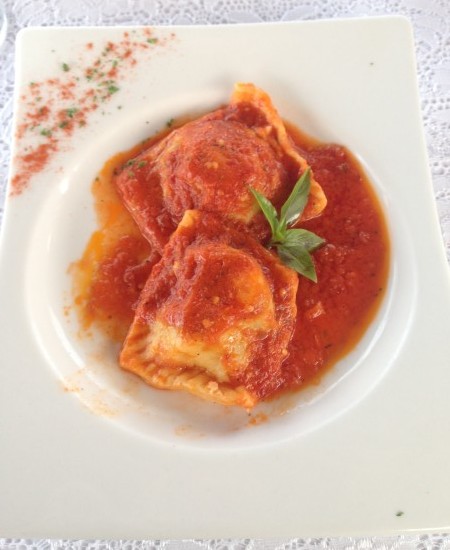 And as is we weren't already stuffed, our entree was lobster stuffed chicken. This was so so good and since we so stuffed, our waiter was kind enough to pack it up for us to take back to our room because we just couldn't eat anymore.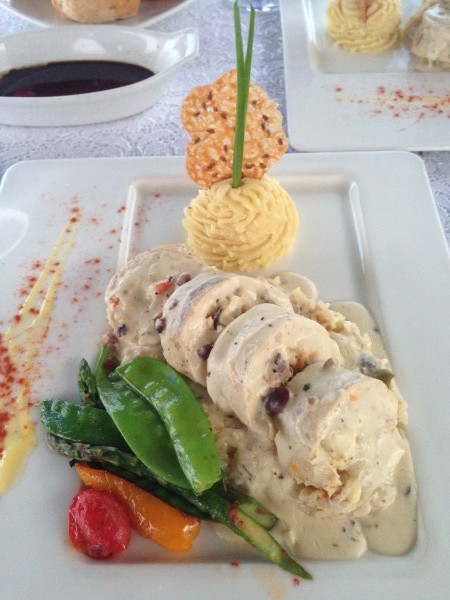 For dessert we had cannoli crepes.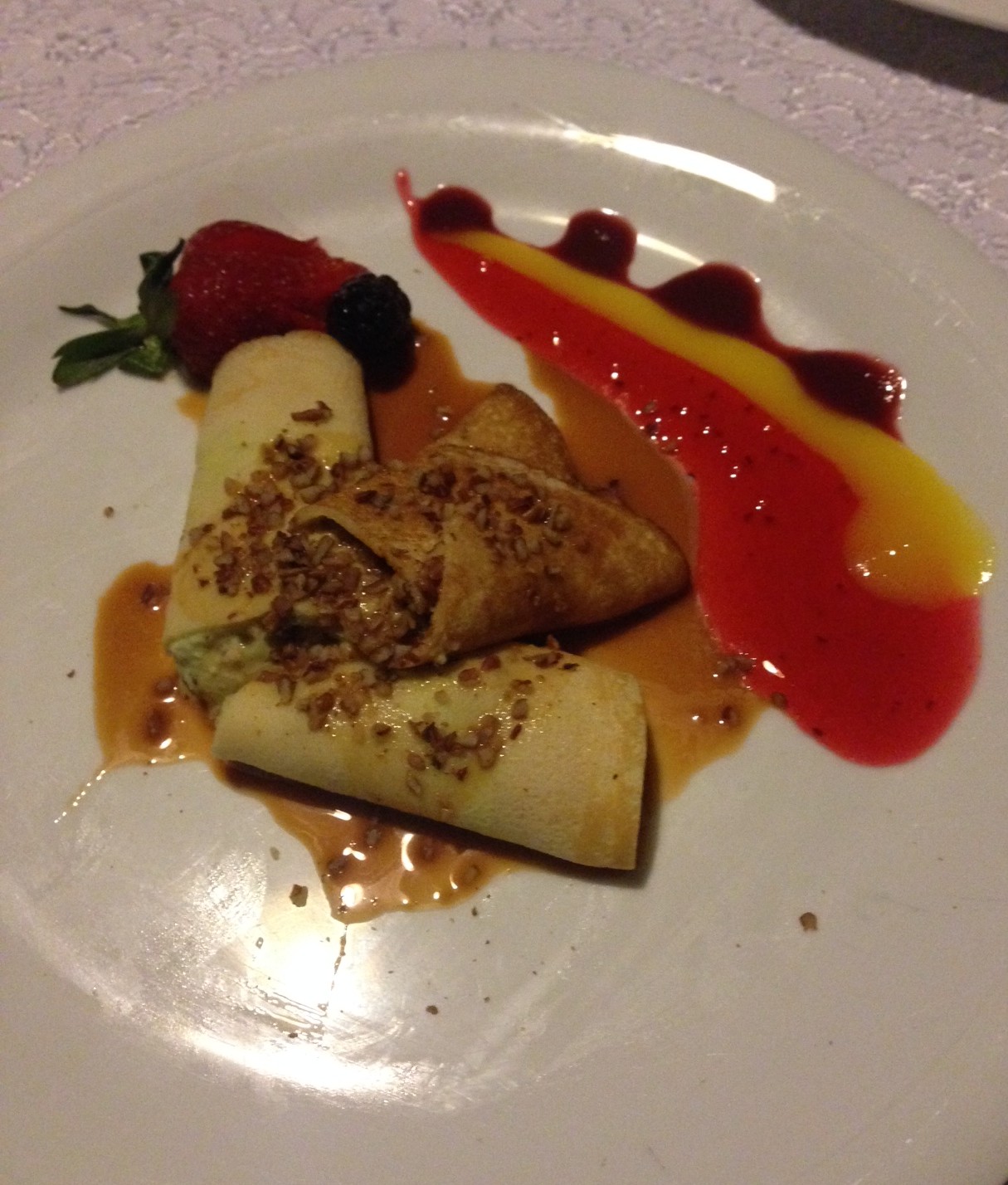 On our last day we went to the Mediterranean/Asian fusion restaurant. They had a delicious antipasto/sushi buffet to start and we both got the tuna sashimi.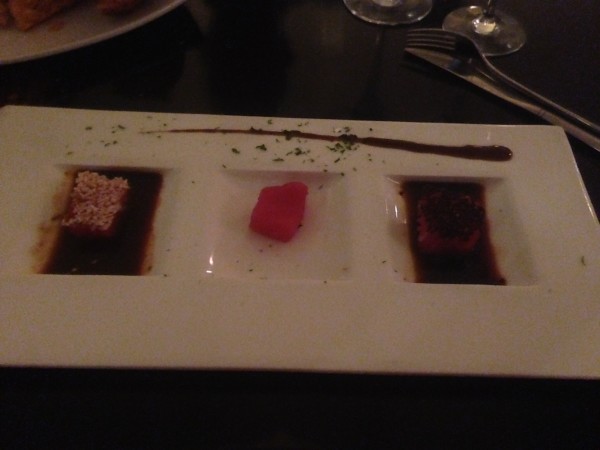 The food was great, but this wasn't half bad either.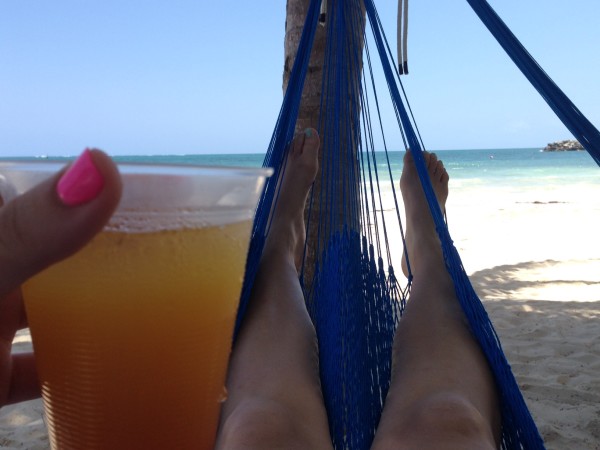 Can't wait until our next vacation!
What was the best thing you are this week?
Check out some other great WIAWs over at Peas and Crayons.