Even though most of the world seems to be ready for Christmas, I am still savoring the fall. I love the long chilly evenings, being snuggled up in a warm blanket with some fall treats.
When we were at the pumpkin patch, we ate Apple Cider Donuts
that were amazing. They were warm, gooey and on my mind for days. Since driving back to the patch wasn't an option, I decided to make my own with a healthy twist.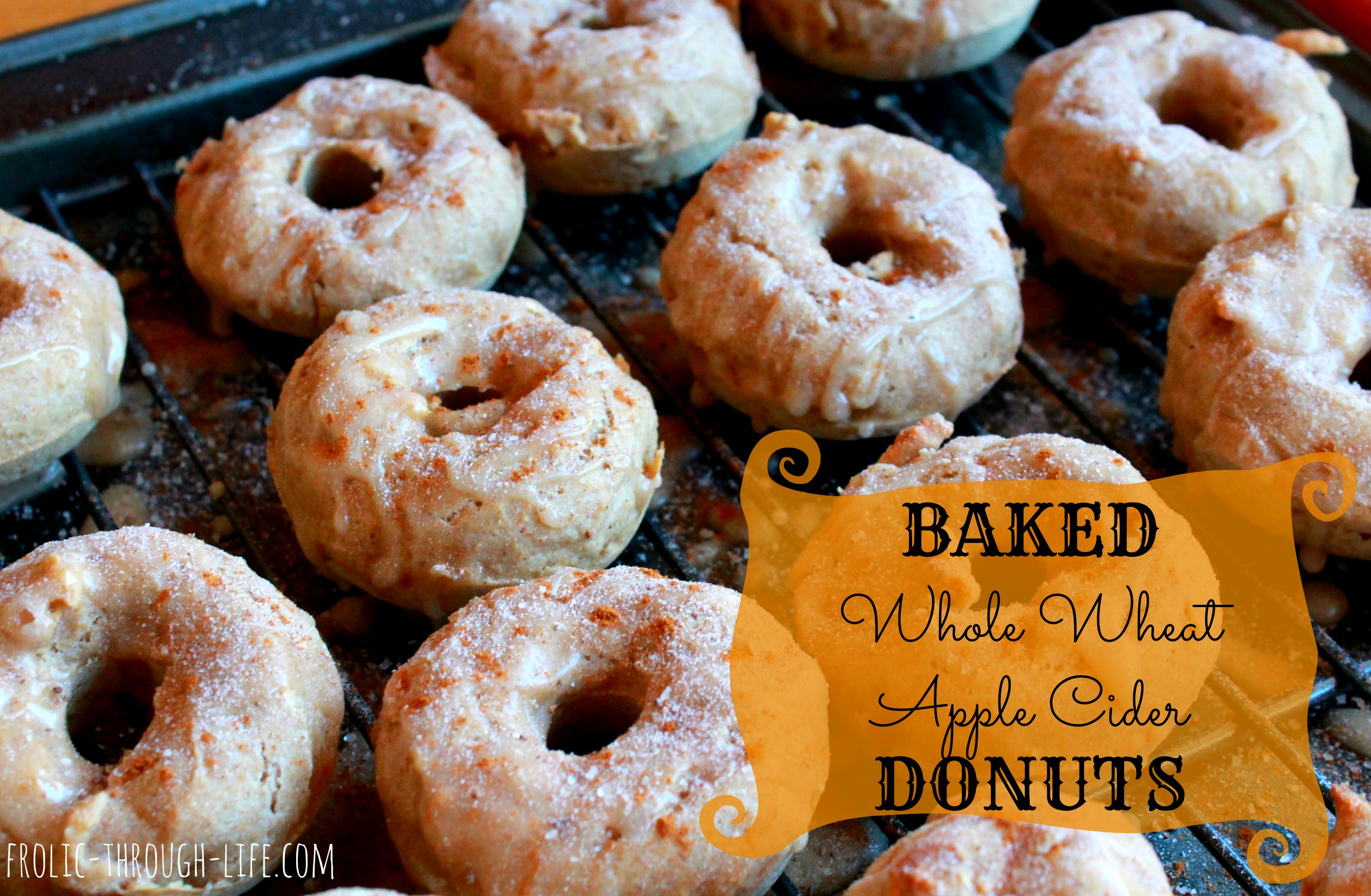 Baked Whole Wheat Apple Cider Donuts
Ingredients
Apple Cider Donuts
2 cup whole wheat flour
2 tsp baking powder
1 tsp baking soda
1 tsp cinnamon
¼ tsp nutmeg
¼ tsp allspice
½ tsp salt
⅔ cup maple syrup
½ cup apple cider
½ cup apple sauce
1 tbsp coconut oil
Apple Cider Glaze
1 cup powdered sugar
2 tbsp apple cider
Instructions
Preheat the over to 350 degrees F.
Combine the flour, baking powder, baking soda and spices and set aside.
In a separate bowl mix together the maple syrup, apple cider, apple sauce and melted coconut oil.
Add the wet ingredients to the dry ingredients and mix until well combined.
Pour the mixture into donut pan. (If you don't have donut pan, these would also work as muffins!)
Bake for 10-15 minutes (longer if you're using a muffin pan) or until a toothpick comes out clean.
To make the glaze whisk together apple cider and powdered sugar.
Once donuts are cooled drizzle with glaze and sprinkle with cinnamon sugar.
I hope you enjoy these!
What's your favorite fall treat?