Since Tommy and I started dating, we've had a tradition of going away for my birthday. Since I'm a September baby, it is usually our last little bit of summer and it is always a ton of fun. Click if  you want to check out where we went last year and the year before.
This year, we headed up to the Finger Lakes Region of New York. The Finger Lakes is known for it's gorges, waterfalls and wine. Gorgeous scenery and delicious wine, what more could I ask for?
After a five hour drive, we arrived at our hotel, quickly changed and headed to Ithaca for some dinner. Our first stop was the Ithaca Brewery. Of all of the breweries that we have visited so far, this was my absolute fav. There was a beautiful backyard set up with picnic tables and Adirondack chairs, where you could lounge to your hearts content. We grabbed some beers and enjoyed the warmth of the setting sun. I got a seasonal flight and loved all of the beer, especially the pumpkin. Tommy got their Peach Wheat, which was delicious.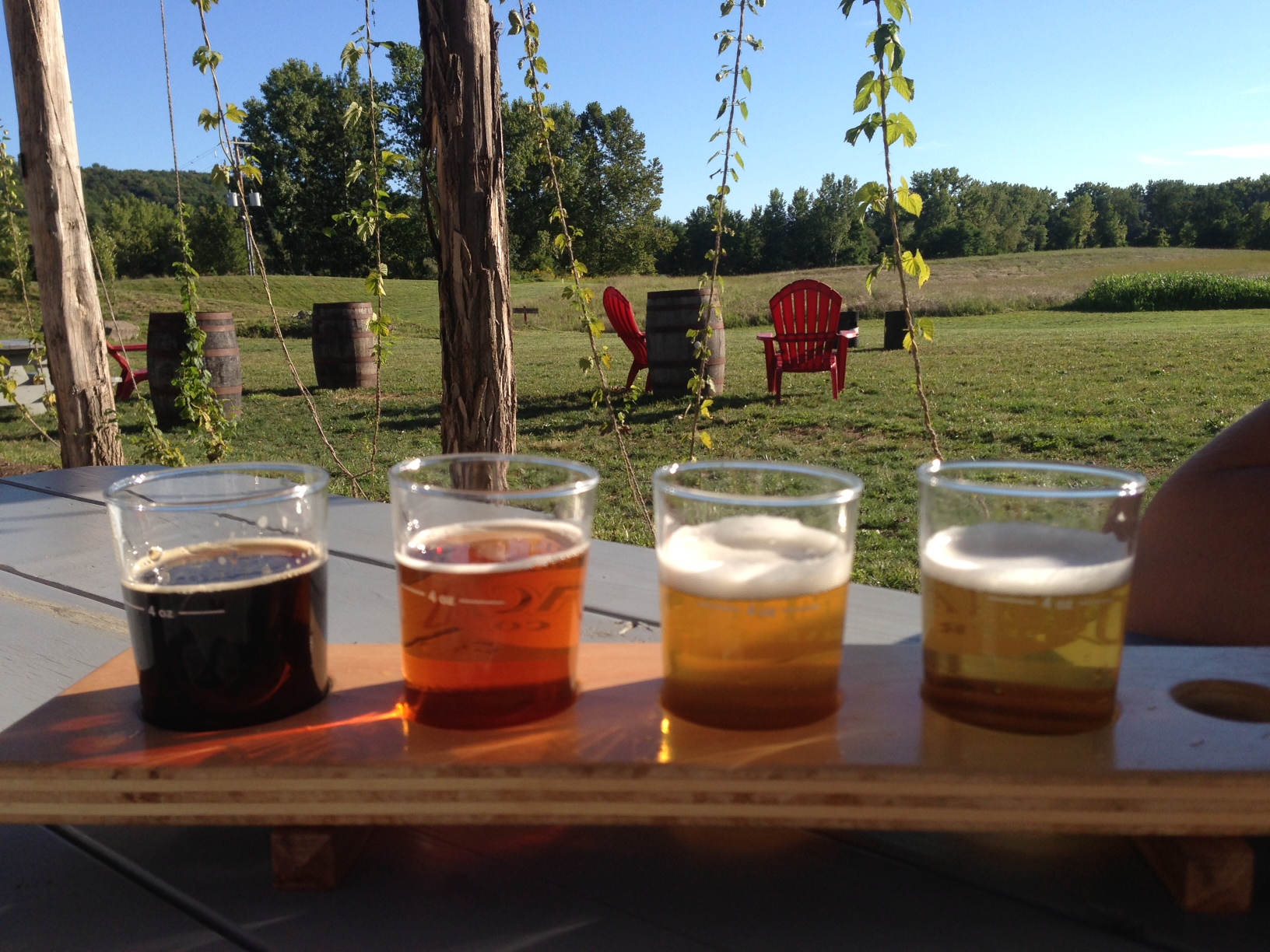 We hit the hay pretty early on the first night because we had to be up by 6 the next morning to hike the Gorges at Watkins Glen Park. We read online that if you get to the park around 7, you will have the place to yourself and can take some gorgeous pictures. When we got to the park around 7:15, there were only two other cars in the lot, and on our hike up, only two pairs passed us.
The hike was breathtaking. The calm and quiet really made it even more beautiful. We were alone with nature and were really able to enjoy and take it all in. We took the Gorge Trail all the way up and the Indian Trail back down. By the time we got back down, the place was filled with other hikers. I was so happy that we got our butts up early because the trail is pretty narrow and got crowded really fast.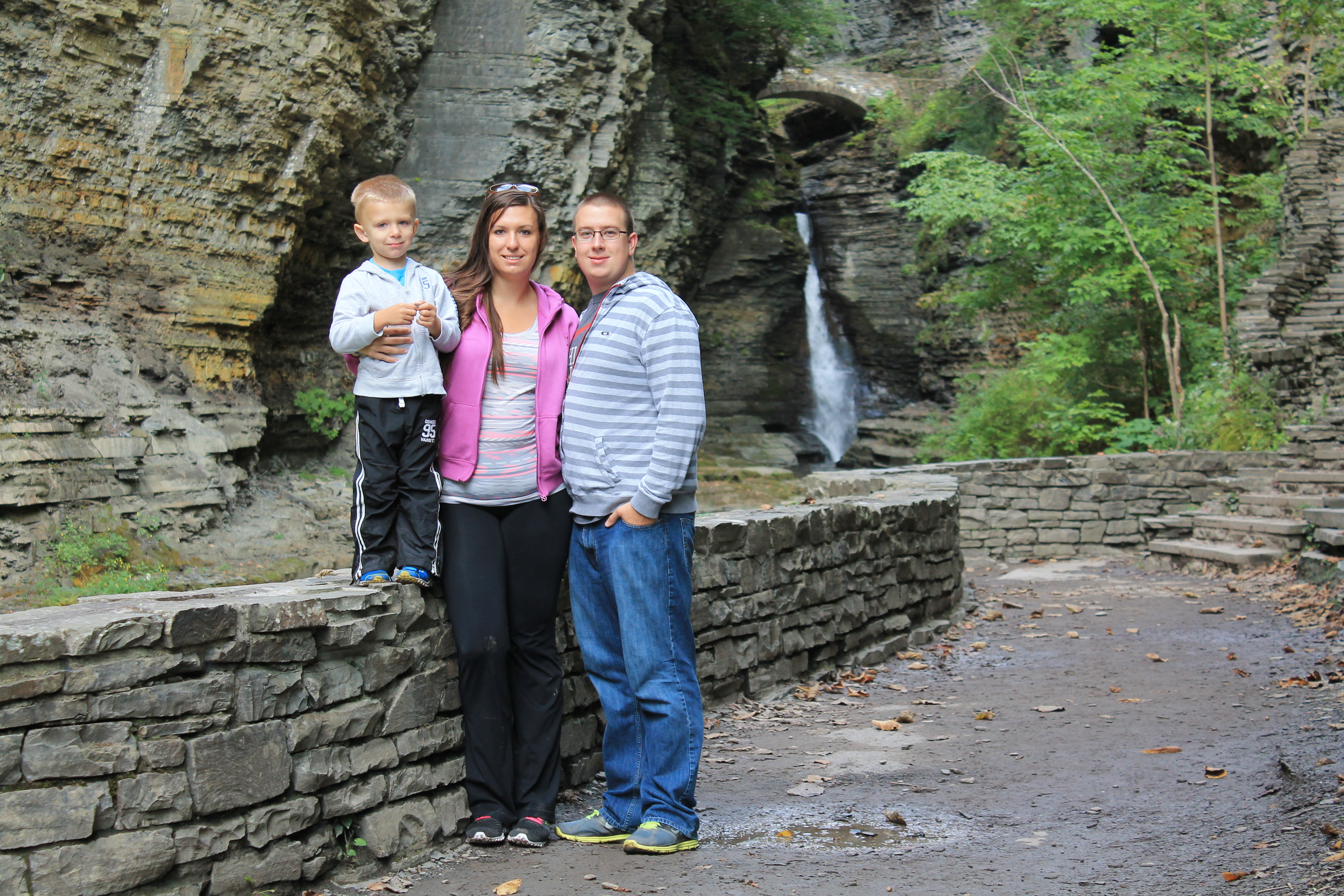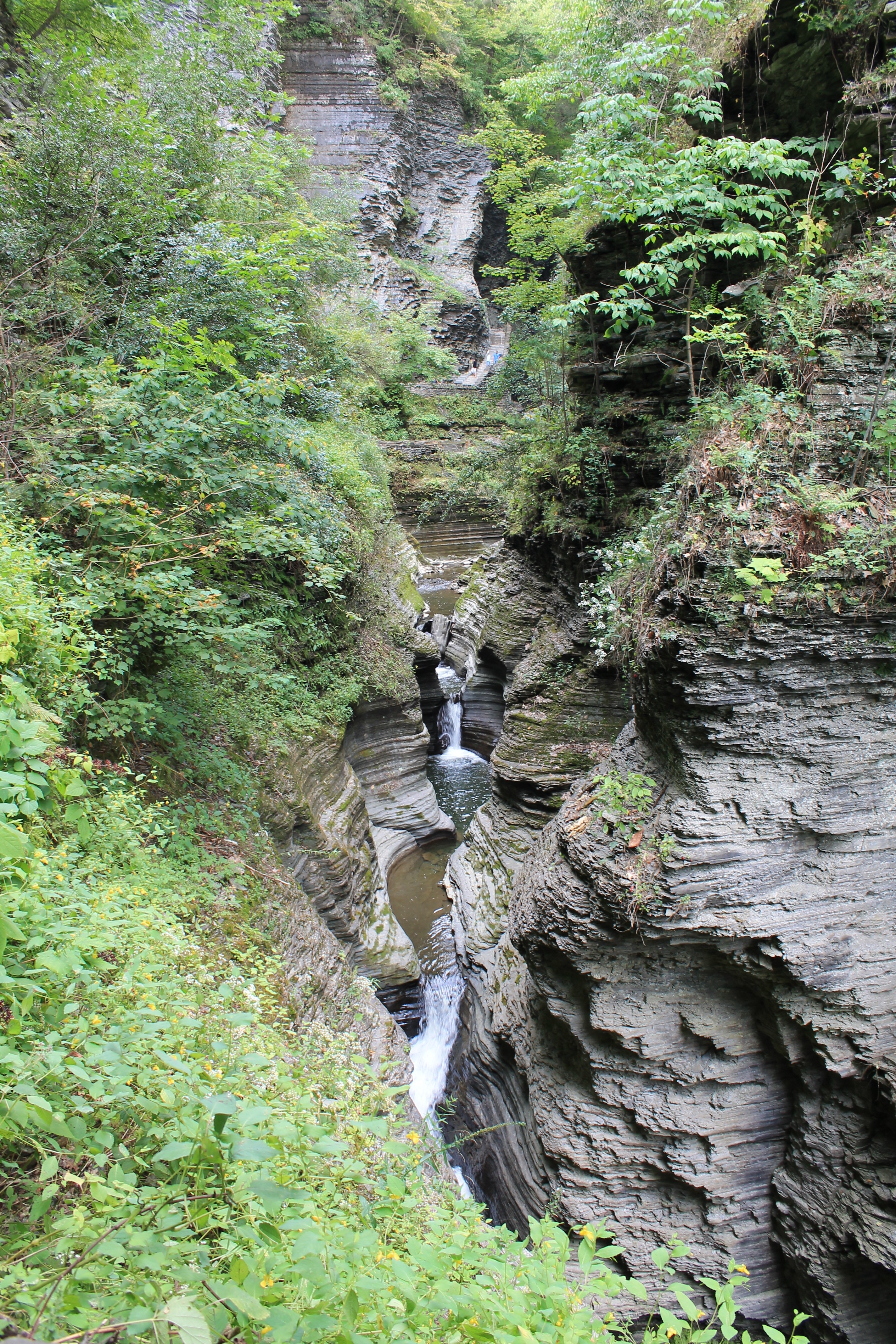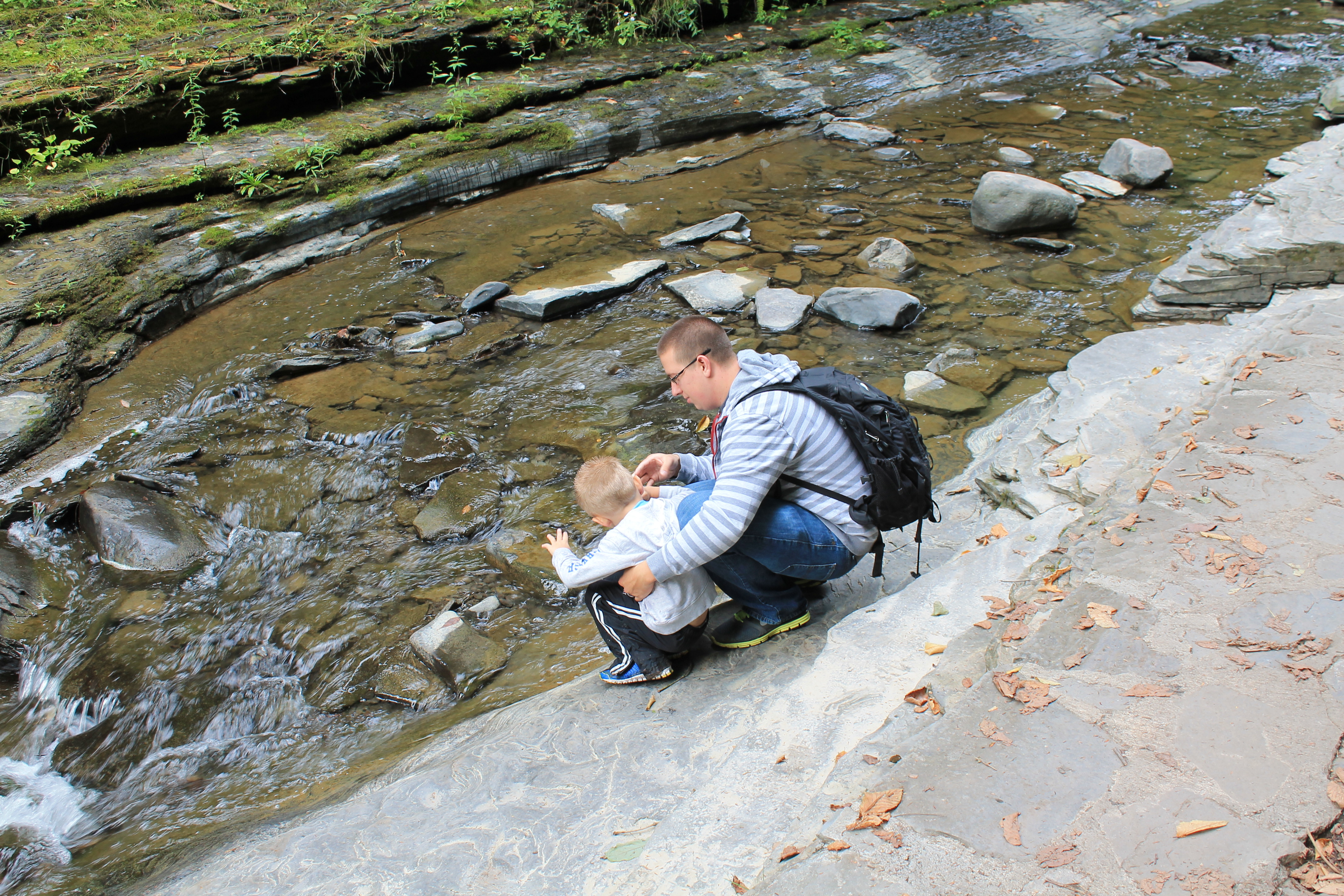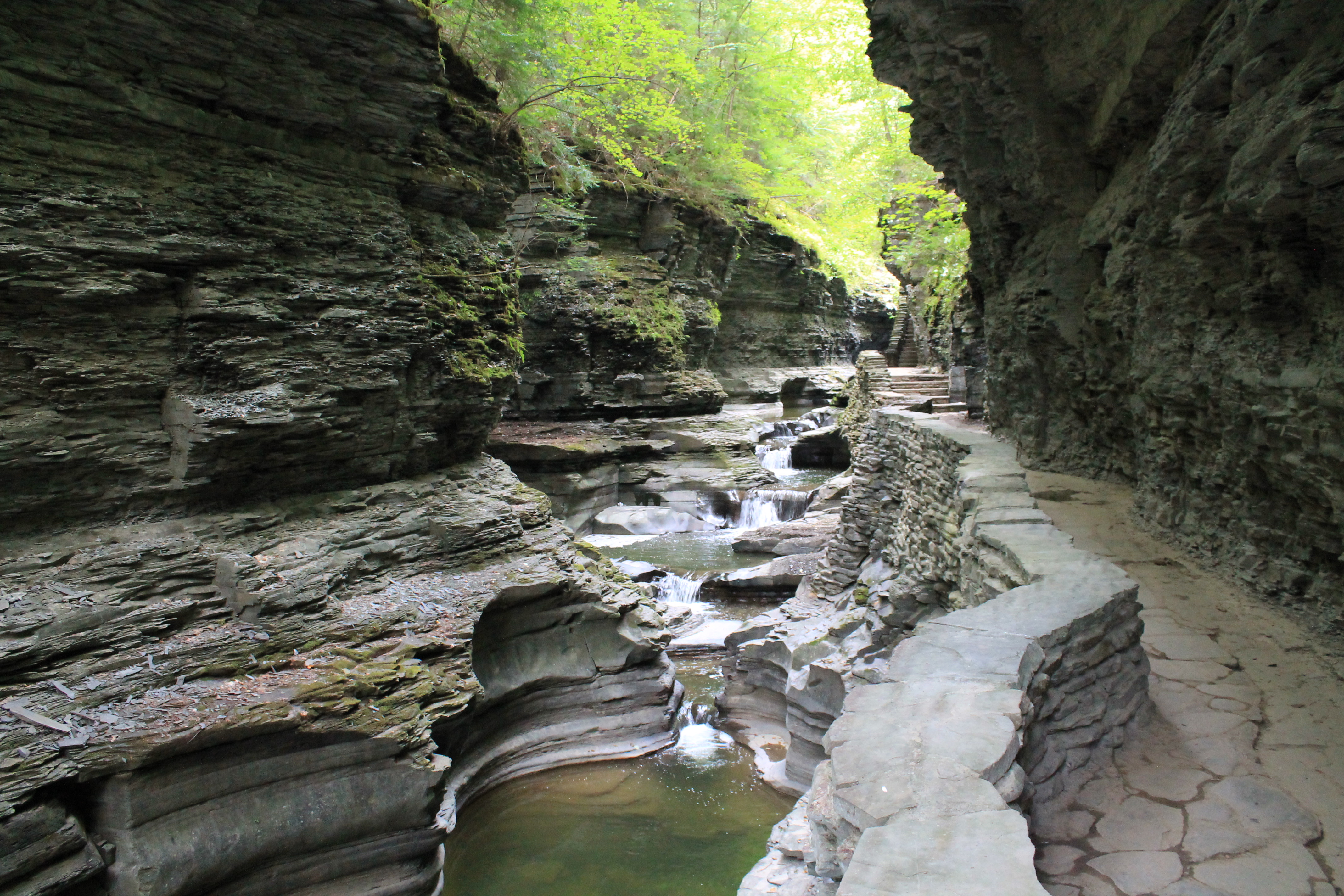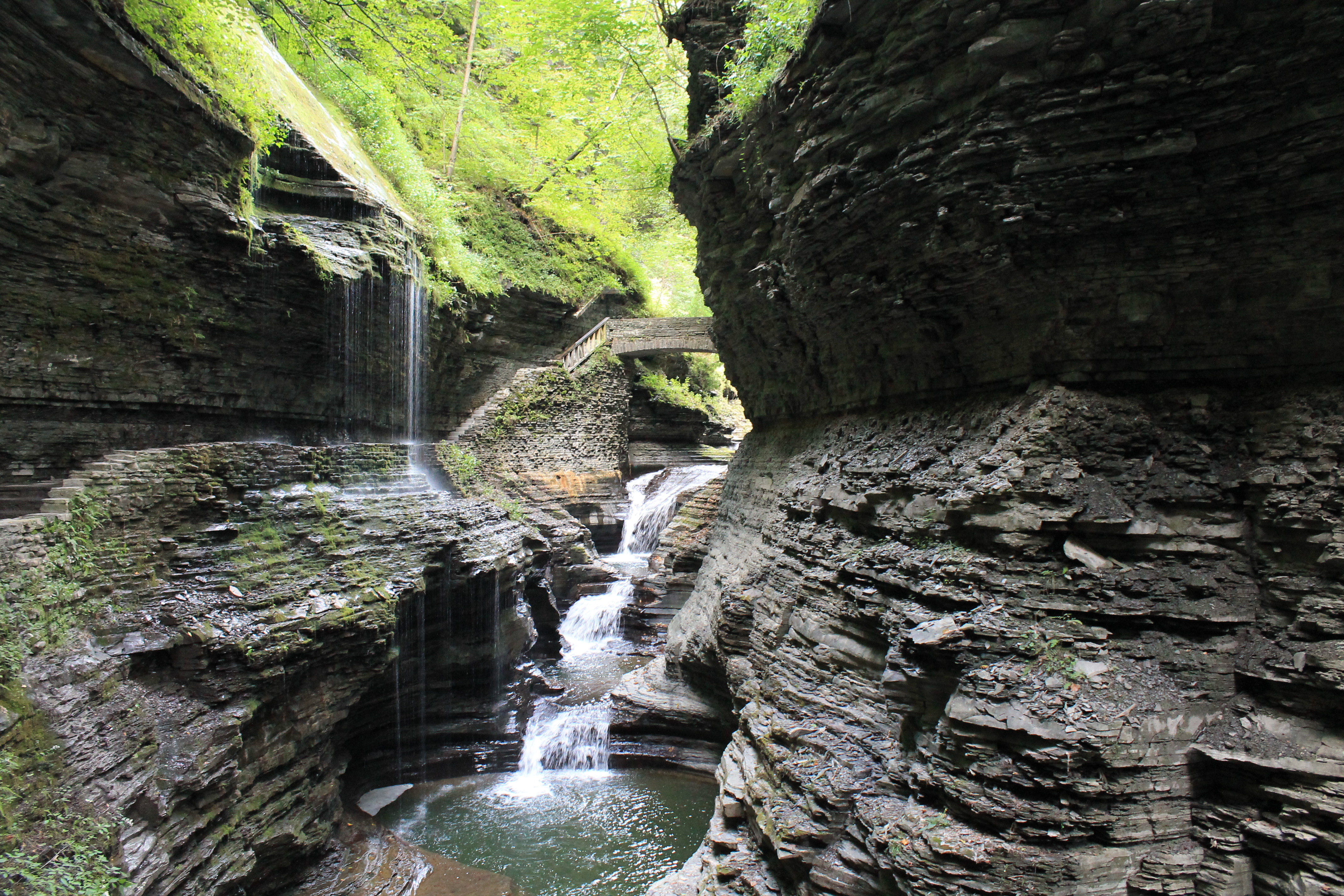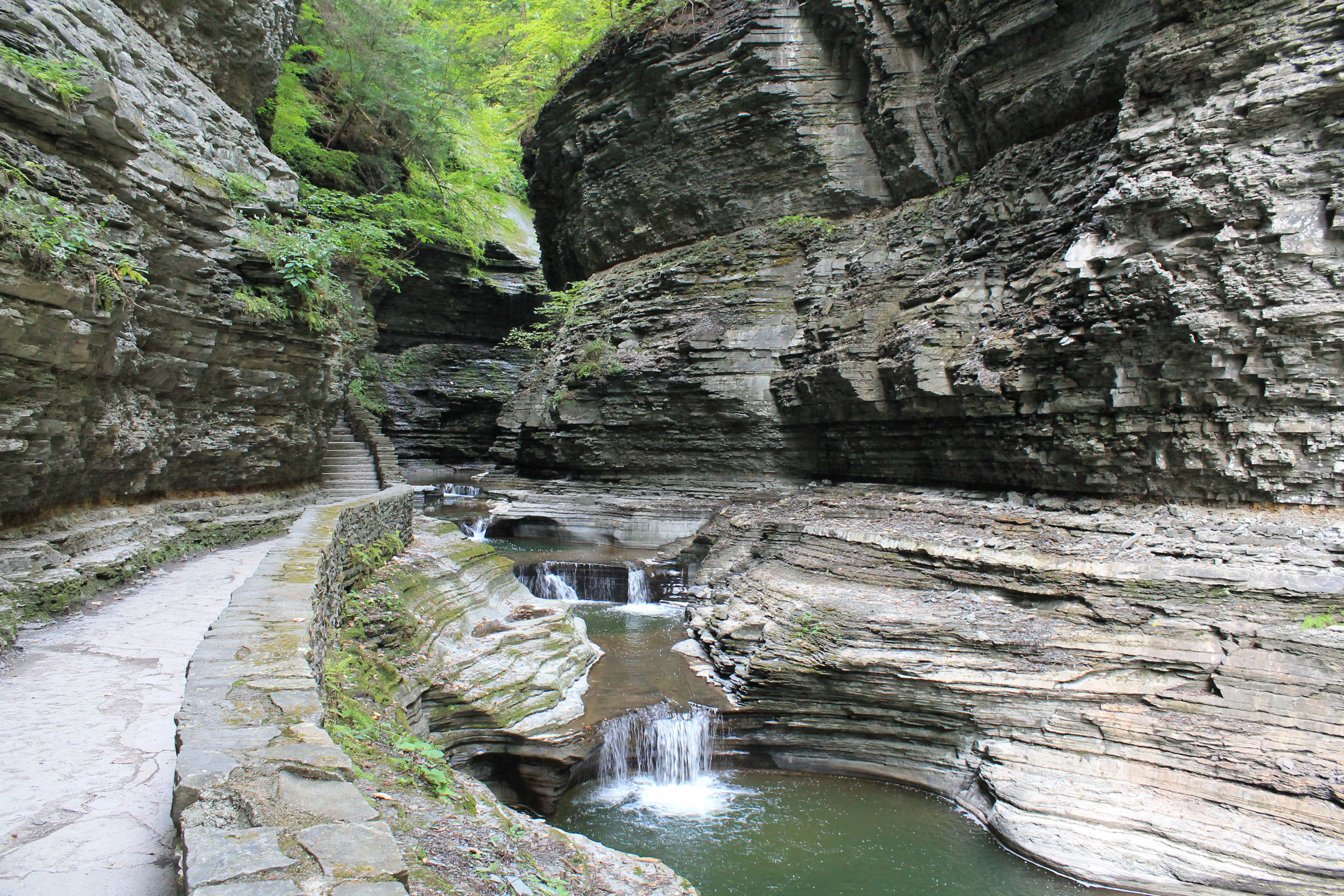 We also visited Six Mile Winery. We got to have our wine tasting with the winery owner, and he was a total sweetheart. As much as I like wine, I don't know much about it. He took the time to explain pairing, the proper way to taste wine and basically let us try every wine the winery produces for only $3 each. The Finger Lakes are famous for their Riesling, which just happens to be my favorite wine. We left with four bottles of wine – two red and two white!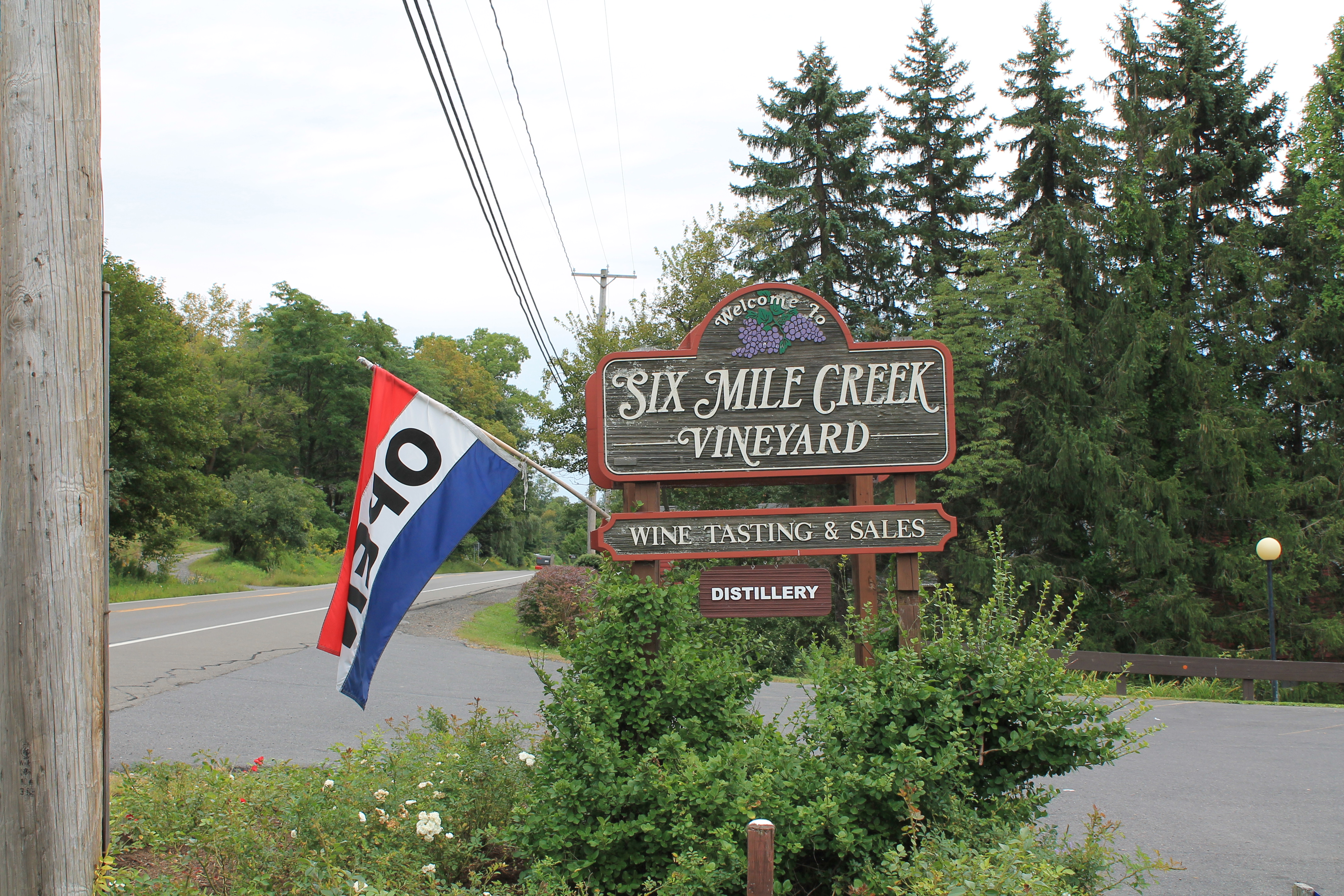 Overall, my birthday weekend was an absolute blast. I fell in love with the Finger Lakes, and I know we will be going back, hopefully next fall. The area is absolutely beautiful and if you add the changing leaves, it will be even more breathtaking, if that is possible. The wineglass half is starting to look pretty good for next year!
What was the last weekend getaway you took? Favorite hiking spot? Favorite wine?