Good morning and happy Wednesday! We are finally halfway to the weekend. Except, I have school on Saturday so technically Thursday would be halfway for me, but I digress. Let's get to the good stuff!
Breakfast came together very quickly after doing some prep the night before. When I got home from school on Monday, I cut up some fresh pineapple and washed and hulled some strawberries. All that was left to do yesterday was throw them into the blended with some coconut milk, frozen banana and spinach. Yum! I love Munchkin's little bunny cup!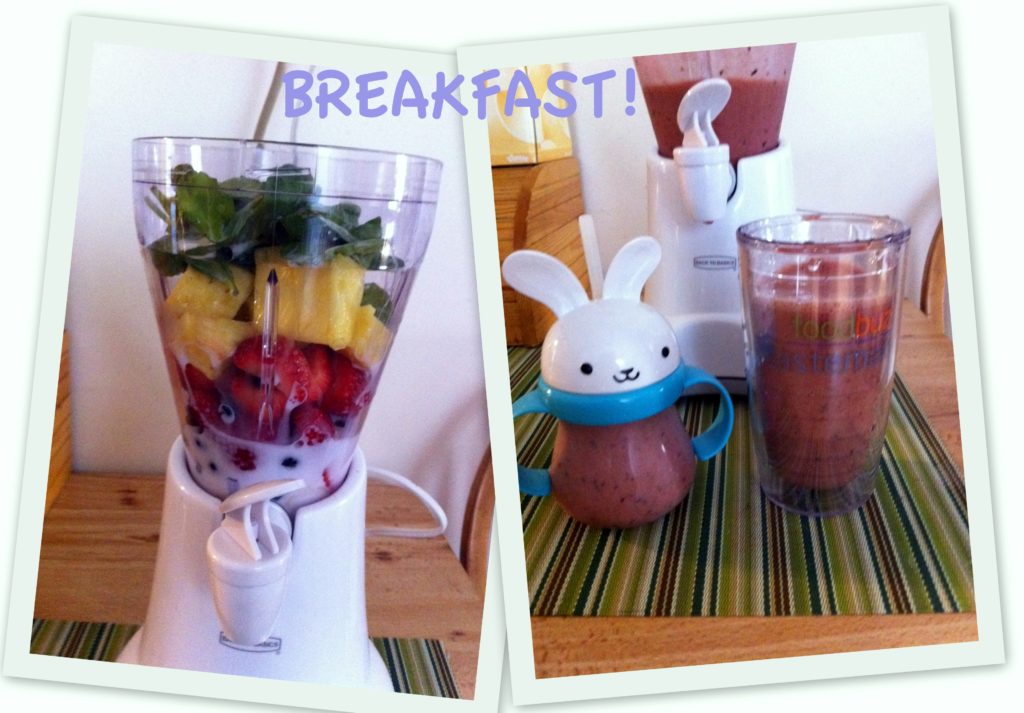 Lunch was my typical salad- spring mix, grape tomatoes, peppers, hard boiled egg (that spins!) and some spinach nuggets all topped with some Newman's Own Honey Mustard Dressing. The Spinach Nuggets were one of my new purchases at the supermarket this weekend, and lemme tell you they are good! They seriously taste like the real thing, without that mystery pink junk MickyD's puts into their.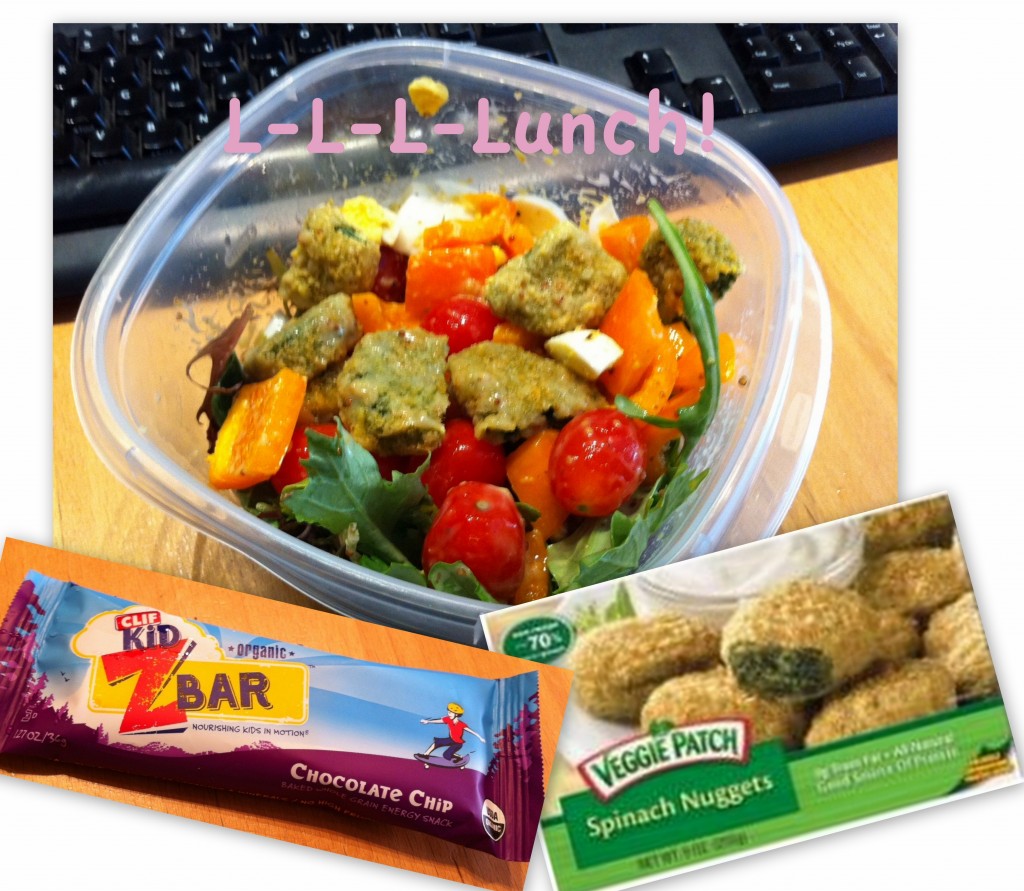 I also snacked on a Clif Z Bar after my salad to satisfy my sweet tooth. I don't think I will ever get sick of these bars.
When I got home I had a snack to hold me over because I knew my mom was making something yummy for dinner.  Chobani champions Vanilla Chocolate Chunk yogurt + Love Grown Cocoa Goodness = chocolatey heaven.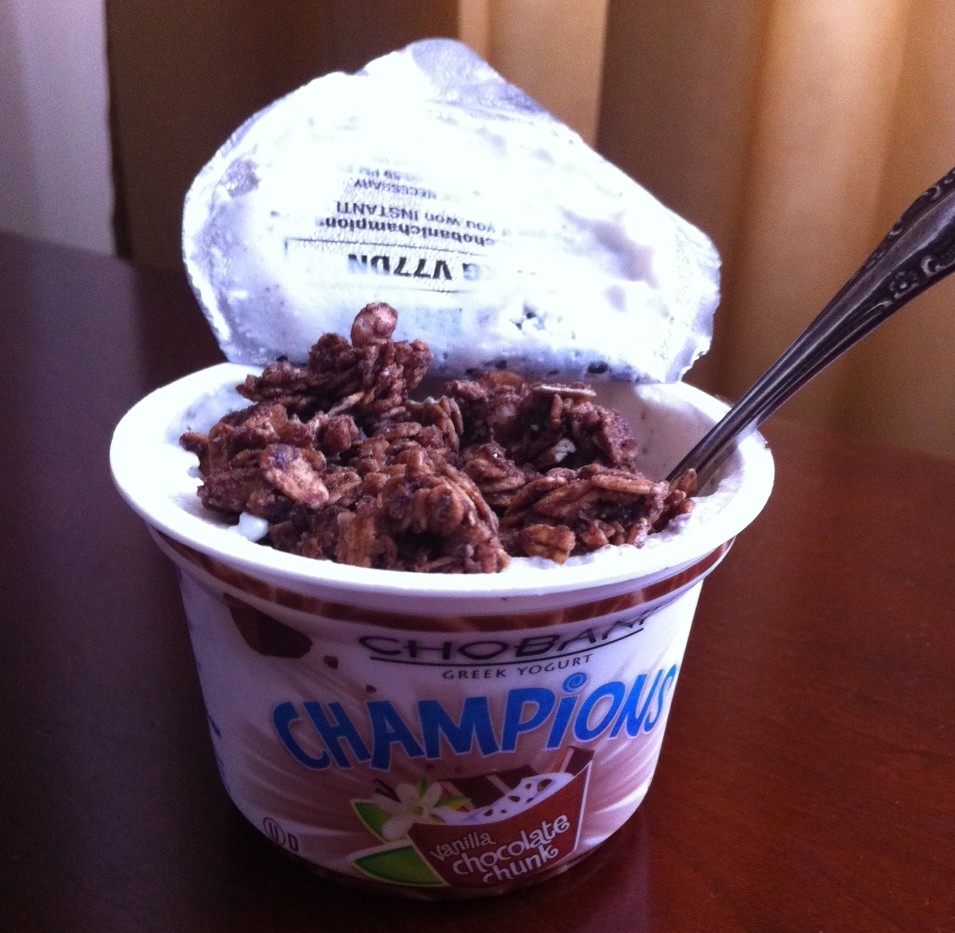 For dinner my mom made her famous Eggplant Parmesan. This is one of the best things that my mom makes and it was, as usual, amazing. Tommy and I both went back for seconds!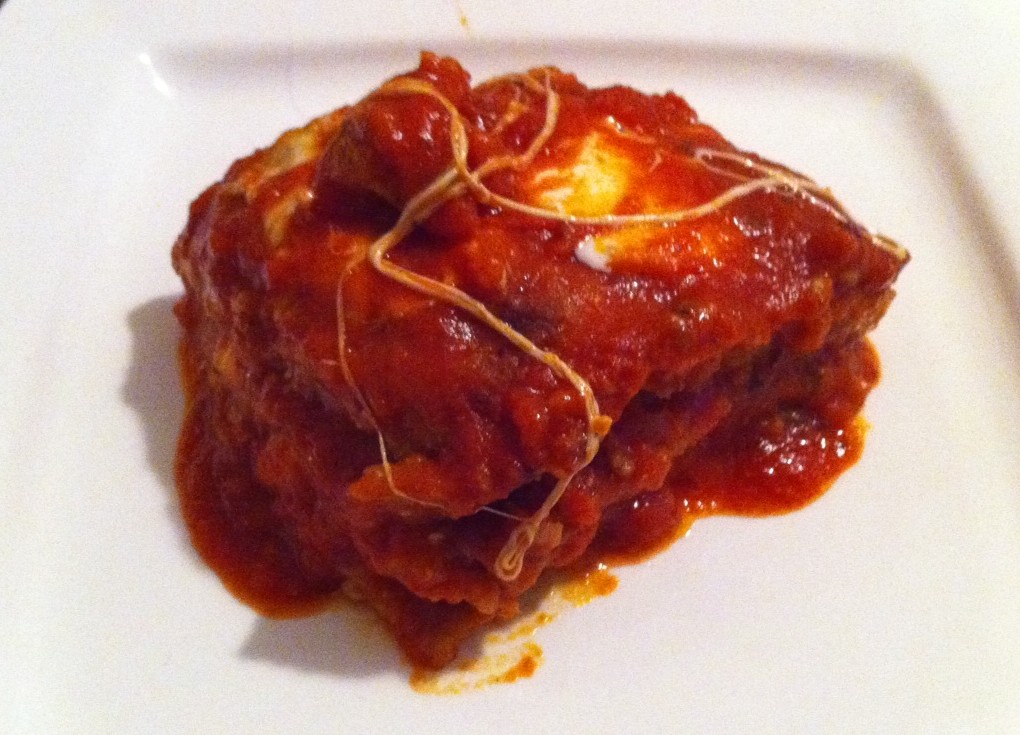 All in all, I think I did pretty good with the extra veggies challenge. Breakfast included veggies, so did lunch and dinner was packed with eggplant which technically counts too, even though it was fried. Either way, my eats were delish!
What's the best thing you ate today?
P.S. Have you entered my Blogaversary Whole Foods/Trader Joe's Giveaway yet?