Sooooo, I've been really bad with taking picture of my food lately, but since the start of Lent and the end of meat in my life, I've been snapping away. Soooo, that means it's time for a WIAW! These are just some of the things I've been eating since going veggie. It has been way too long since I joined in this partay and thank to Jen for hosting!
First up, one of my favorite new finds at Trader Joe's – salmon burgers. They come frozen, but completely raw and I just throw one on a skillet and cook it up. Top with some sriracha and a side of veggies and you've got an amazing lunch/dinner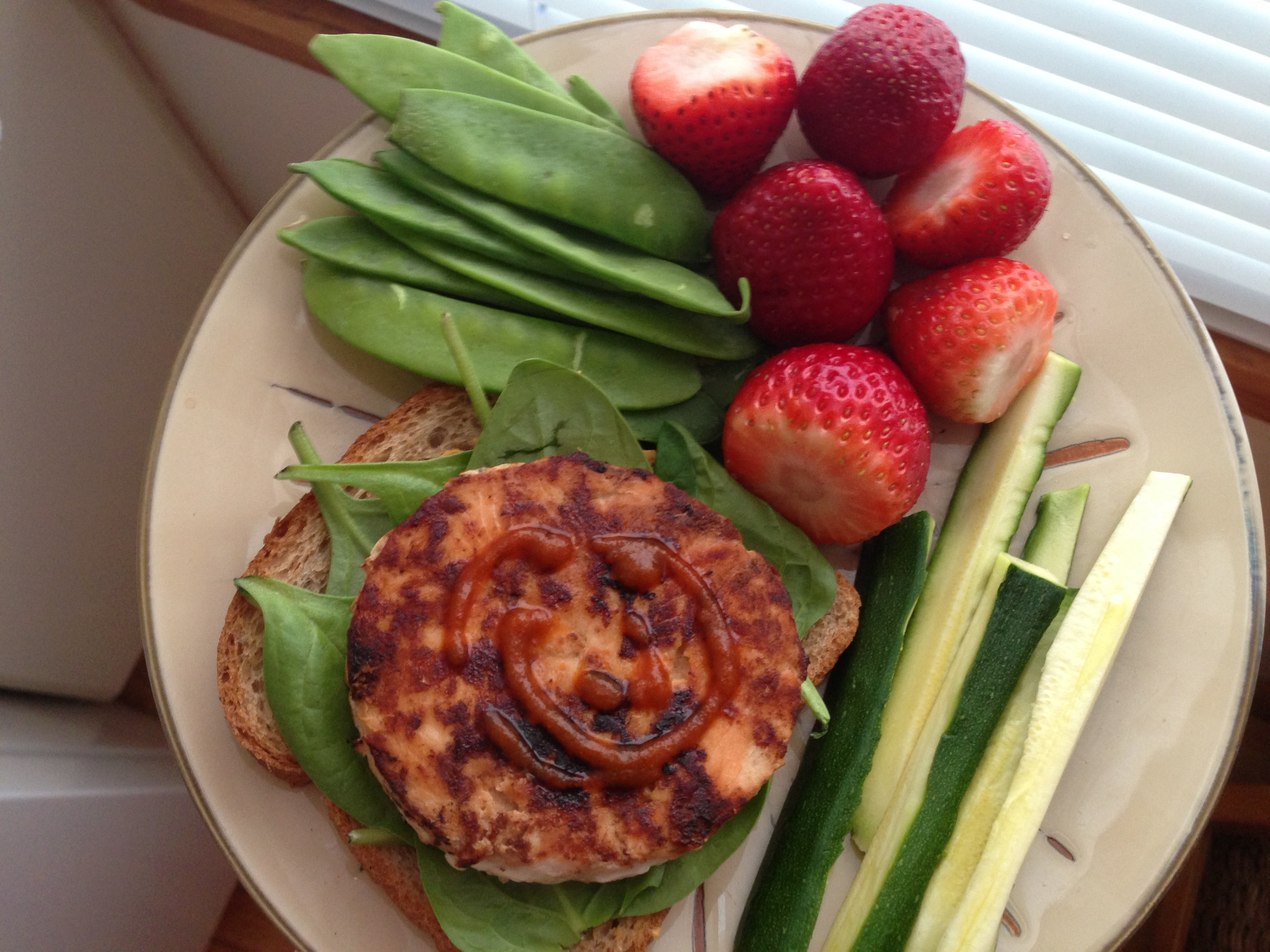 Speaking of Trader Joe's, I've also been enjoying their pre-made sushi. I love that they use brown rice!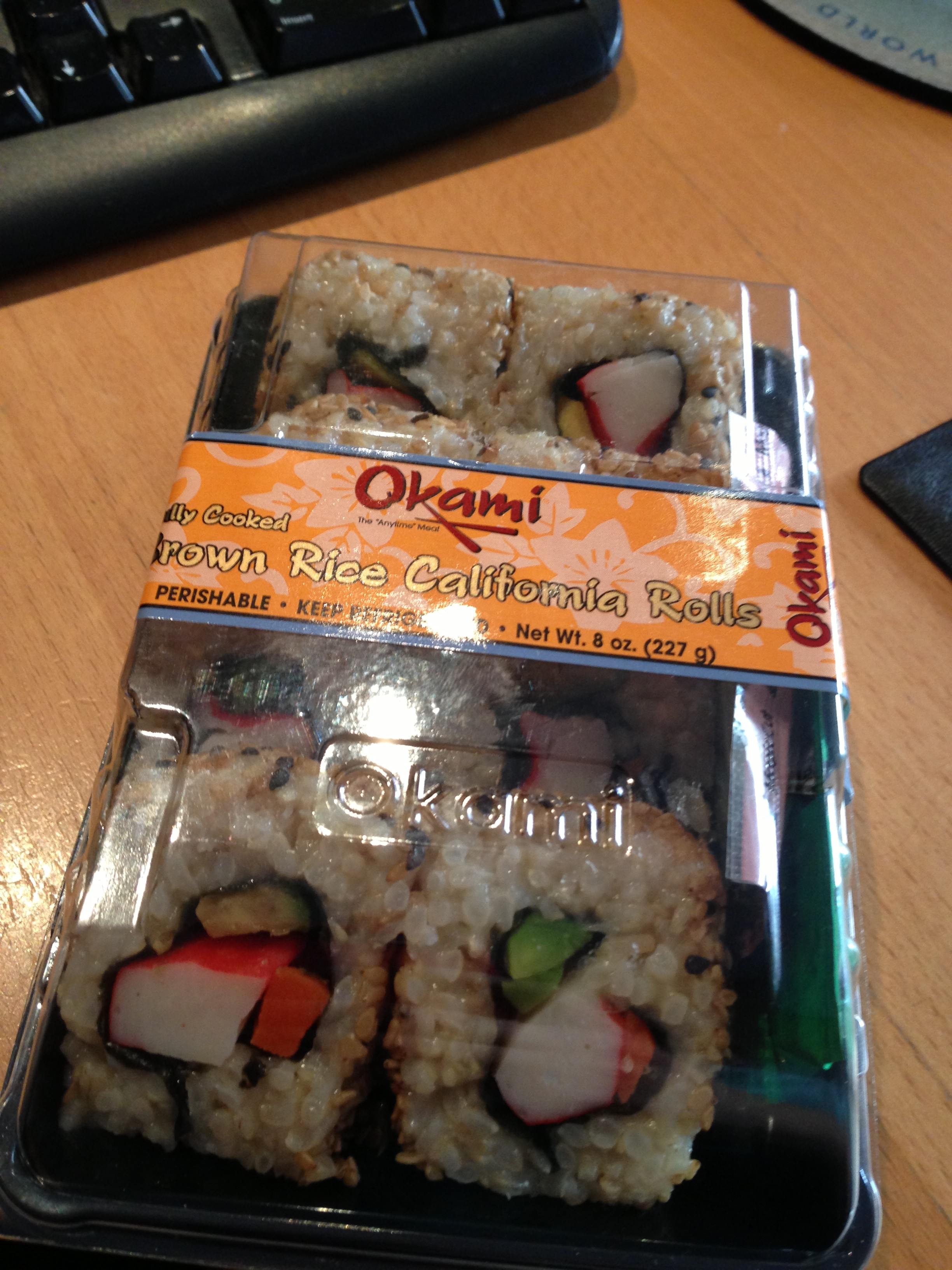 My number one new favorite thing in life is the Almond Coco Loco Chobani. If you can find these in your supermarket, jump on them. They are like dessert in Chobani form.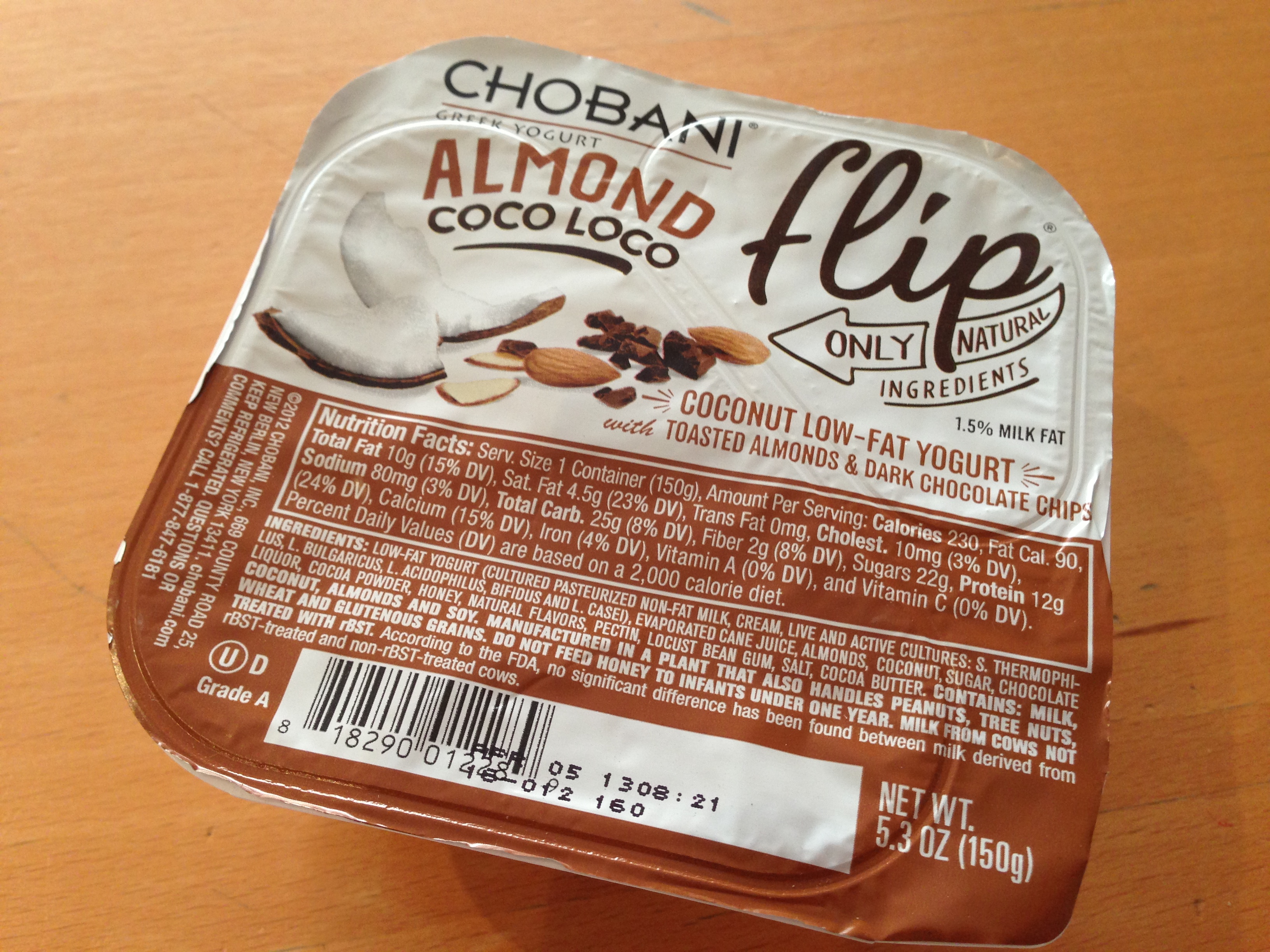 Another thing that I've been slightly obsessed with are English cucumbers. I have been eating these as a crispy treat with Chiptole Pepper Hummus. Delish!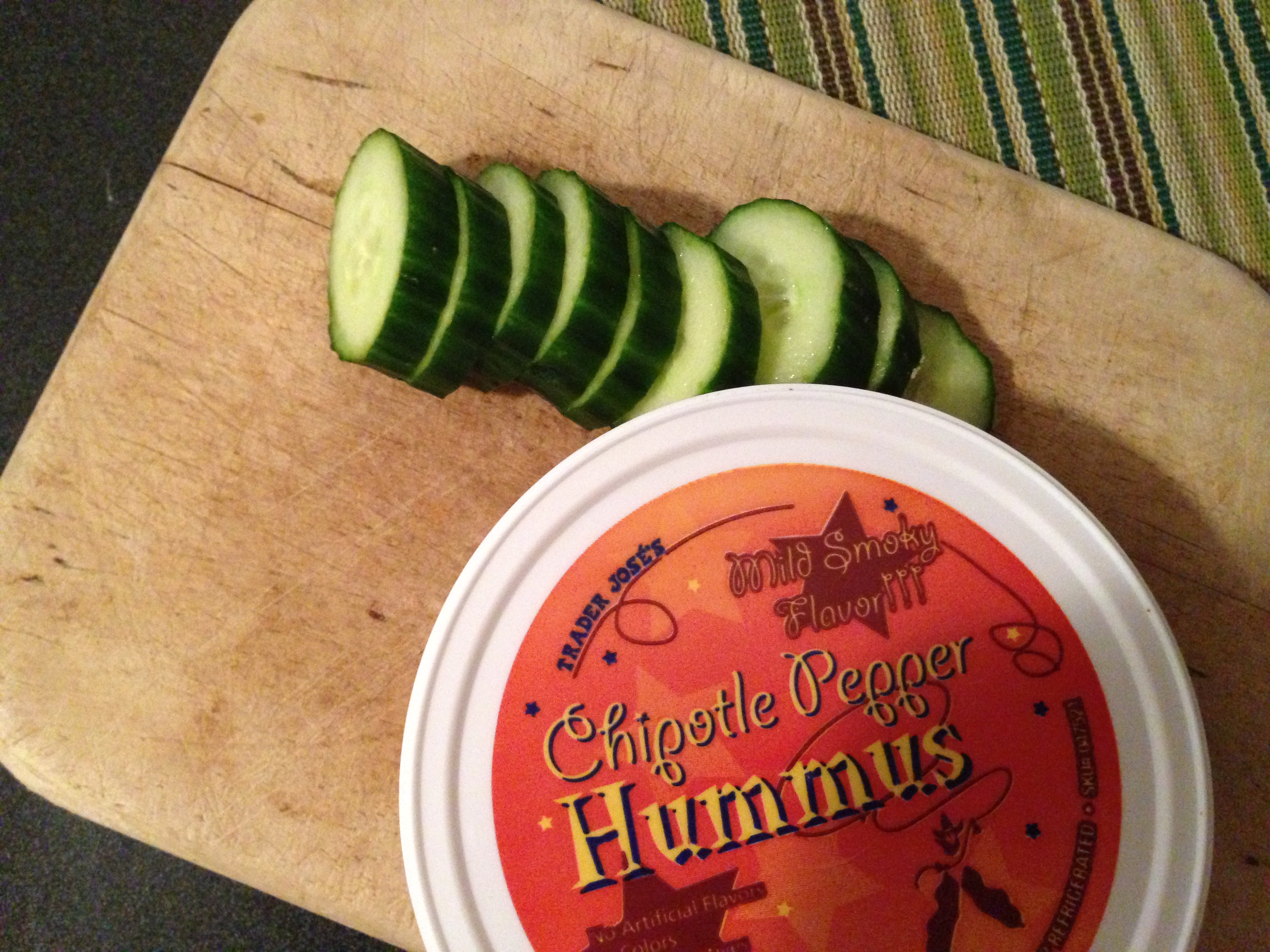 This is Vegetarian Duck with Mushroom in Garlic Sauce from Chai Thai, where we went for dinner over the weekend. I'm not sure where vegetarian duck comes from, but it might just be heaven.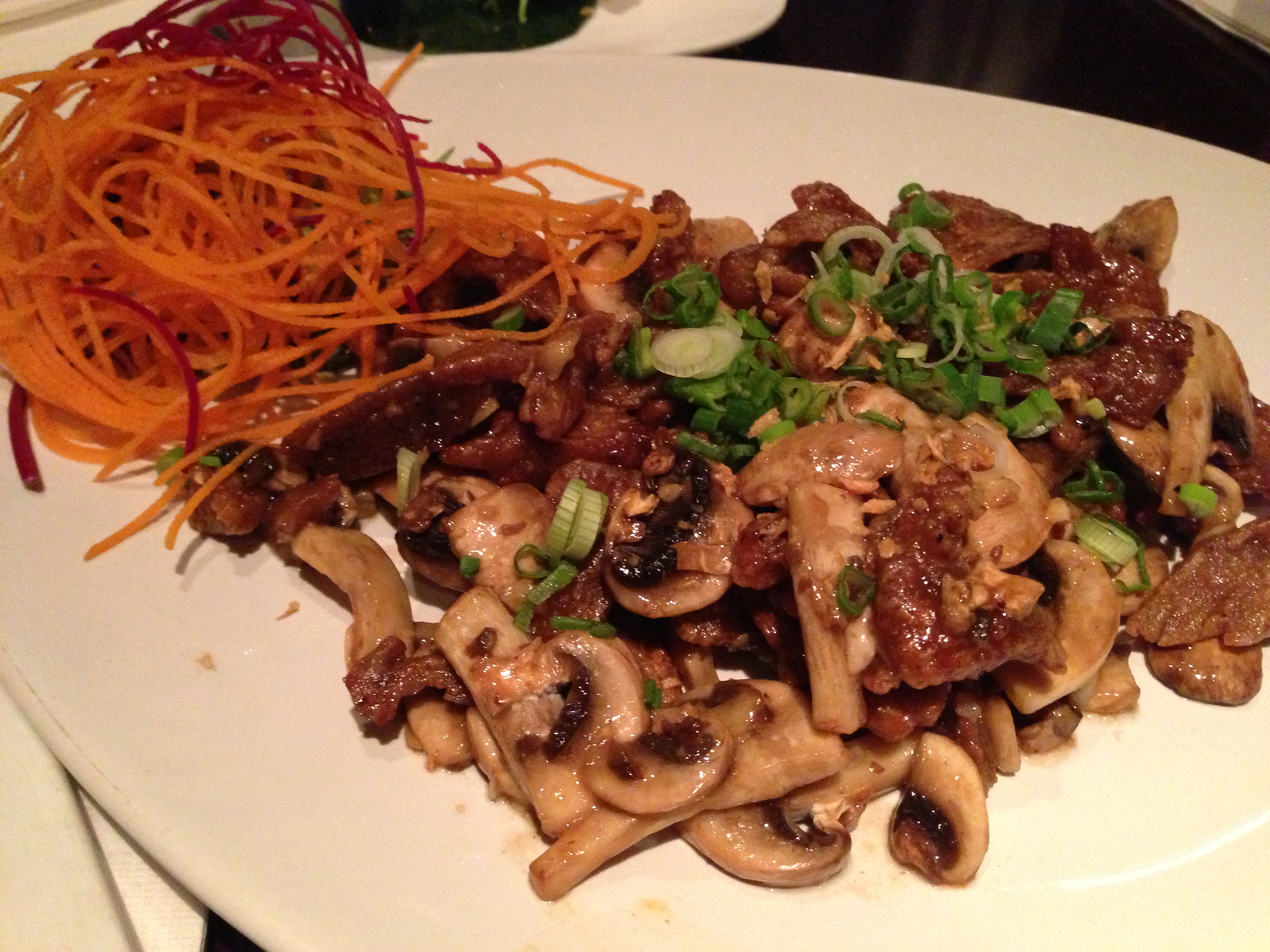 Lox are one of favorite things to get when we go out for bagels for breakfast, so I decided to recreate it at home. Not as great as it would be on a fresh bagel, but not too shabby either.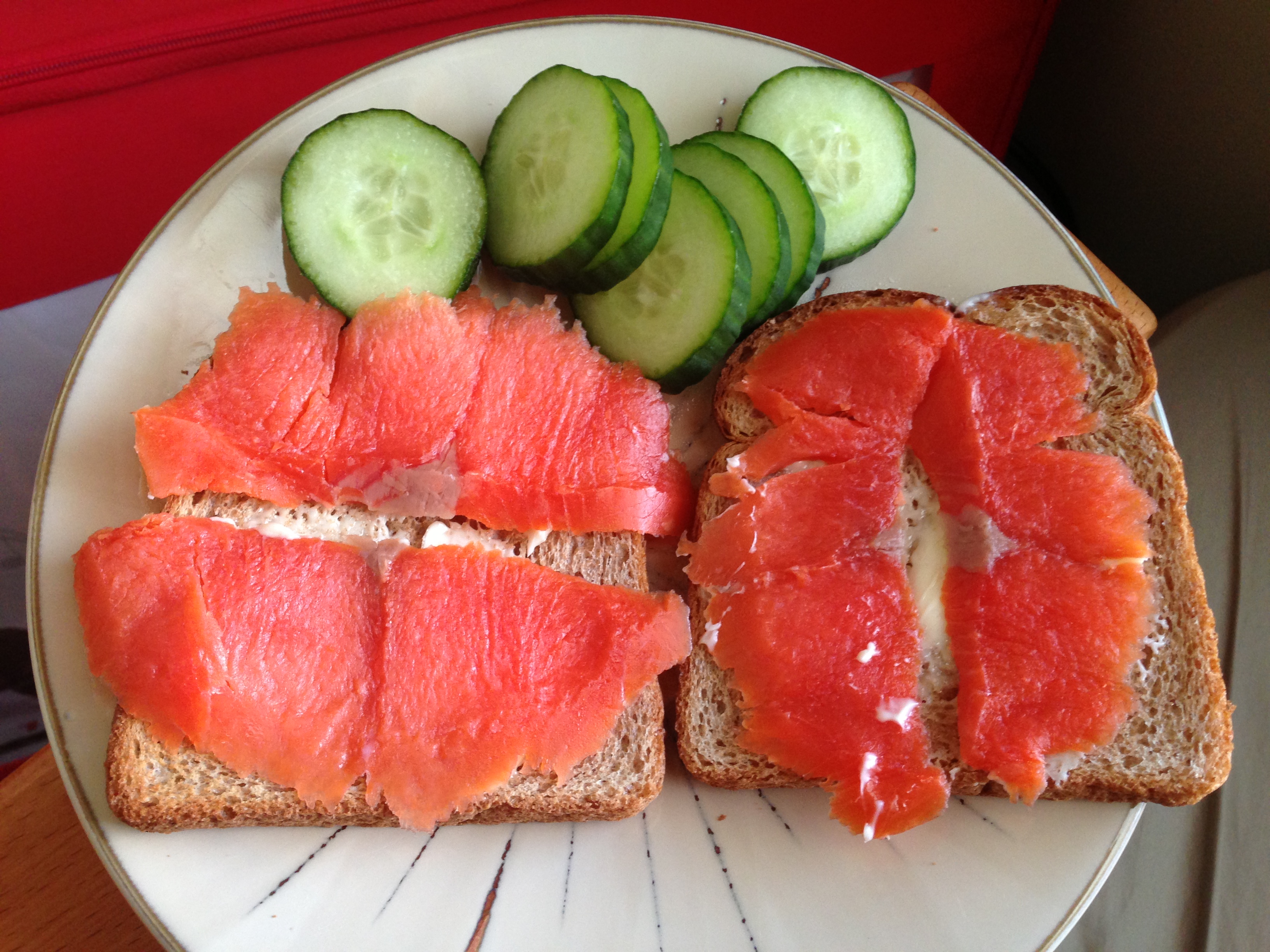 Black Bean Veggie Meatball Pitas. When I told Tommy what I was making for dinner, he told me that he wasn't looking forward to it until he tried them. They were very yummy.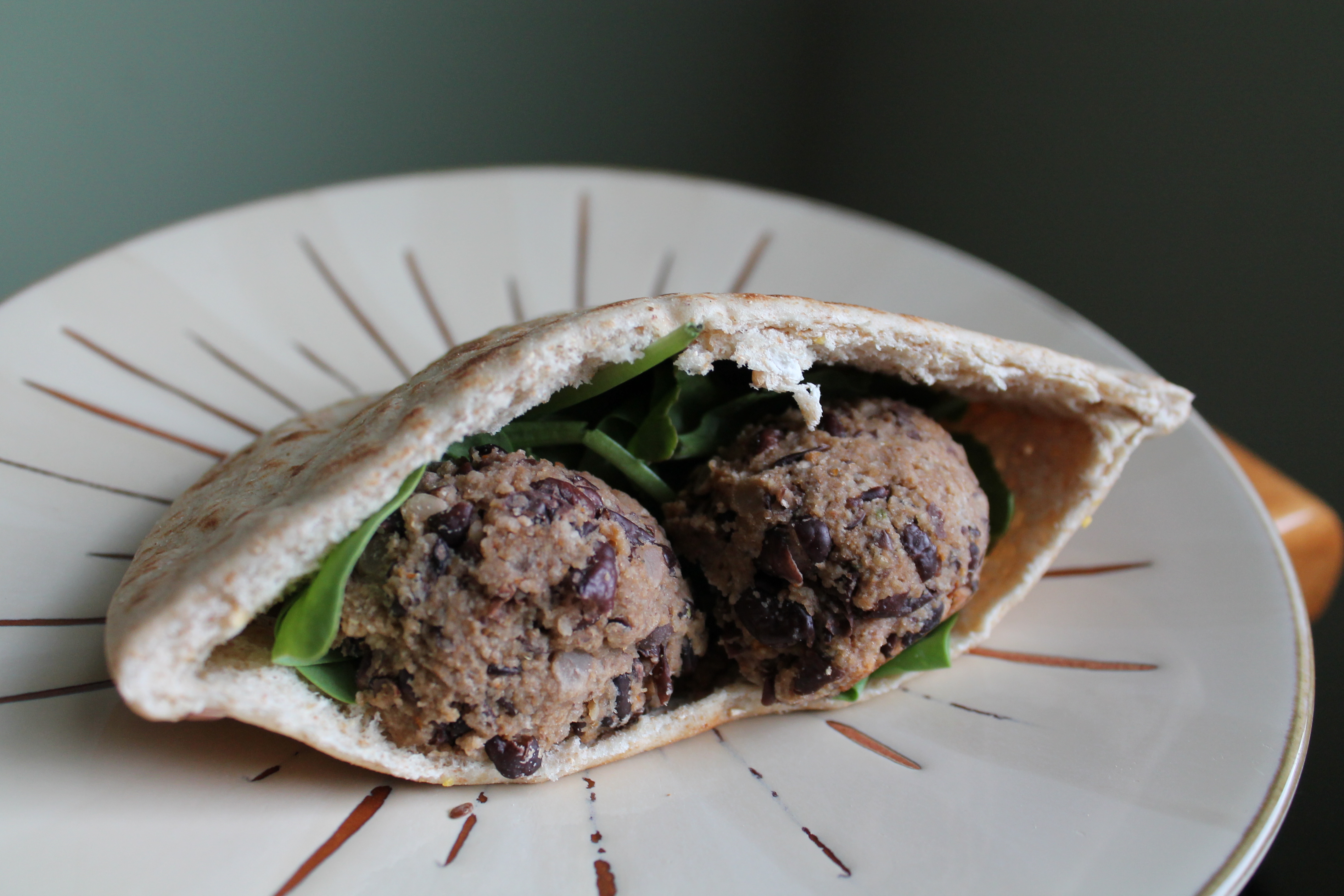 Soy Glazed Salmon. Only 15 minutes under the broiler and dinner was served.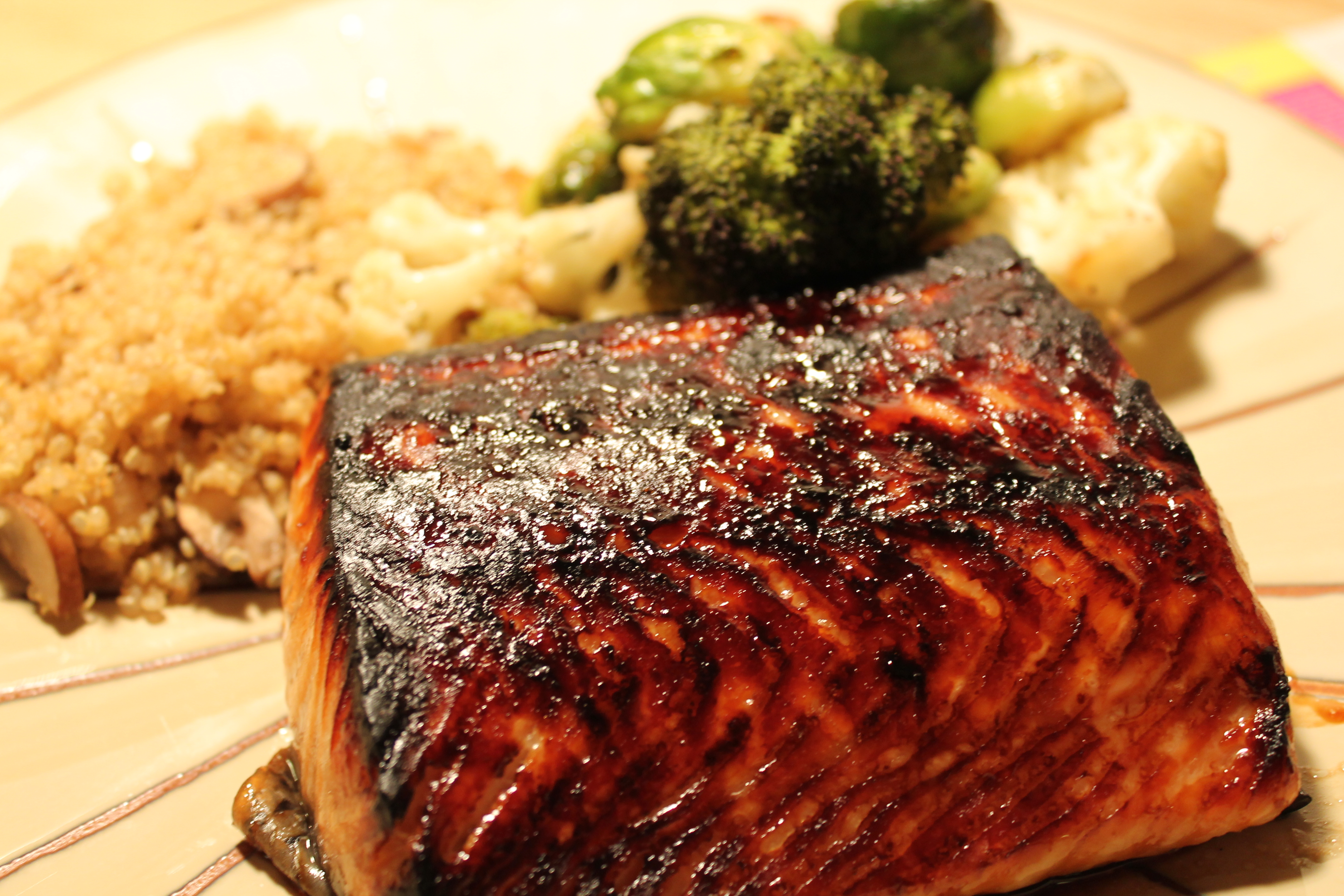 So these are my meatless eats so far. I thought that I would miss eating meat, but it's been a week and I haven't had a single craving. I always had a feeling that I would do well as a vegetarian. I think that Lent will show me that I don't really enjoy eating meat as much as I thought I did and that veggies are my BFFs.
What was the best thing you ate this week?