I am a big fan of pizza. Around these parts a heated discussion can arise out of asking someone what their favorite pizza place is (Rosas for life!!) but there is nothing like making a homemade pizza. Over the summer, Tommy and I love to make grilled pizza, but last week I tried out my pizza stone for the first time. I got the pizza stone for Christmas from my cousin Patricia, but it kind of got forgotten about until recently.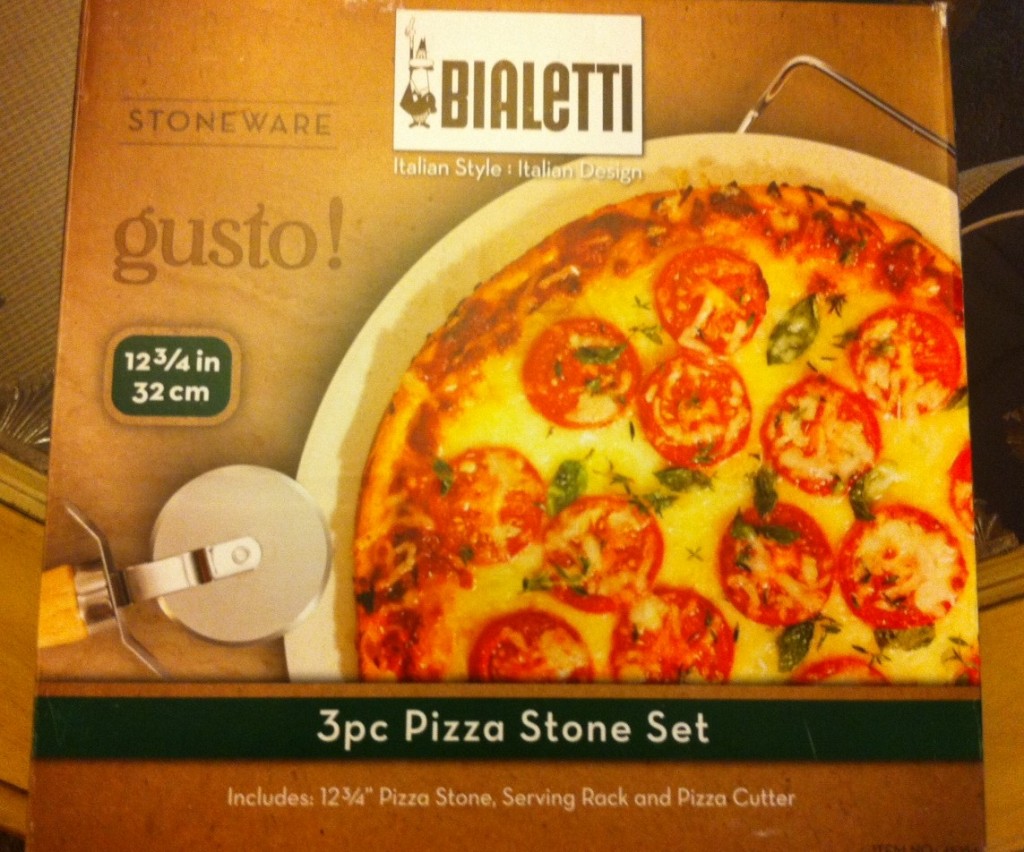 I honestly had never heard of a pizza stone before getting it gifted to me, but I am sooo happy that I got this. After reading up about it online, I found out that pizza stones
are used to mimic the cooking that would occur in an earthenware oven – something like a brick oven, resulting in a crispy crust. Let me tell you, it gives off phenomenal results.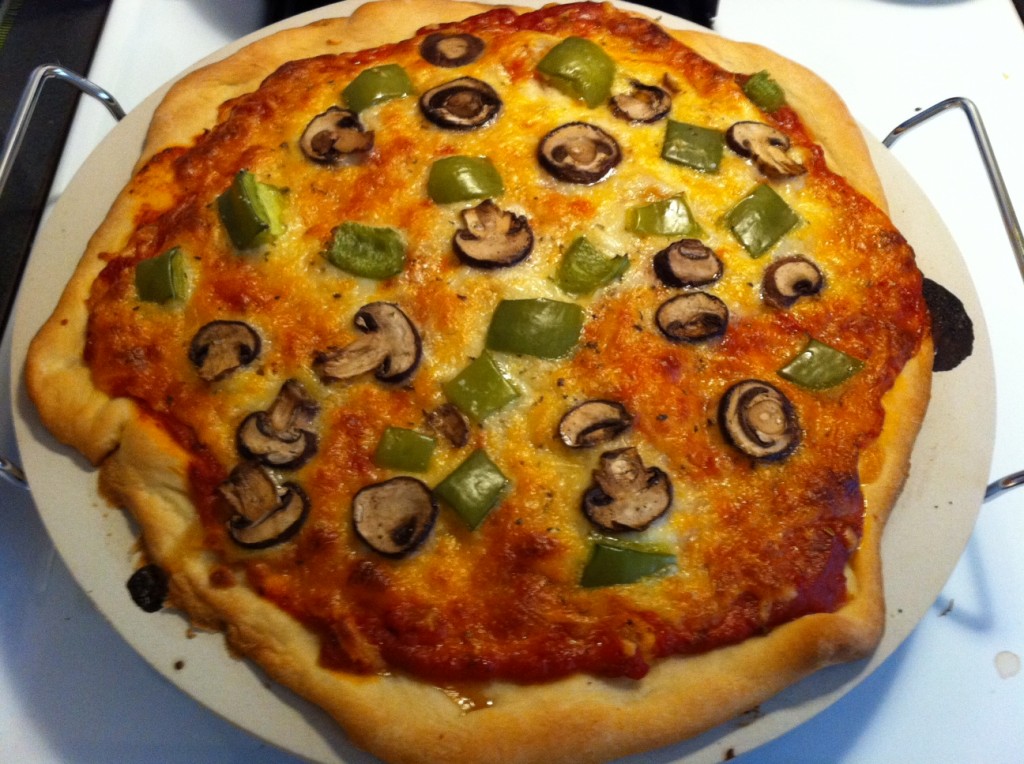 I bought dough from my local pizzeria and made three pizza stone sized pizzas – two regular with mushroom and peppers and one BBQ chicken. I had some help in rolling out the dough.
All three pizzas were incredibly crispy and delicious. The crust was very much like a brick oven pizza. This was the first time that I attempted to bake a pizza in the oven and was surprised by how good the pizzas came out. Not to mention all three pizzas probably cost me less than $10. Try to get three brick oven pizzas for that price!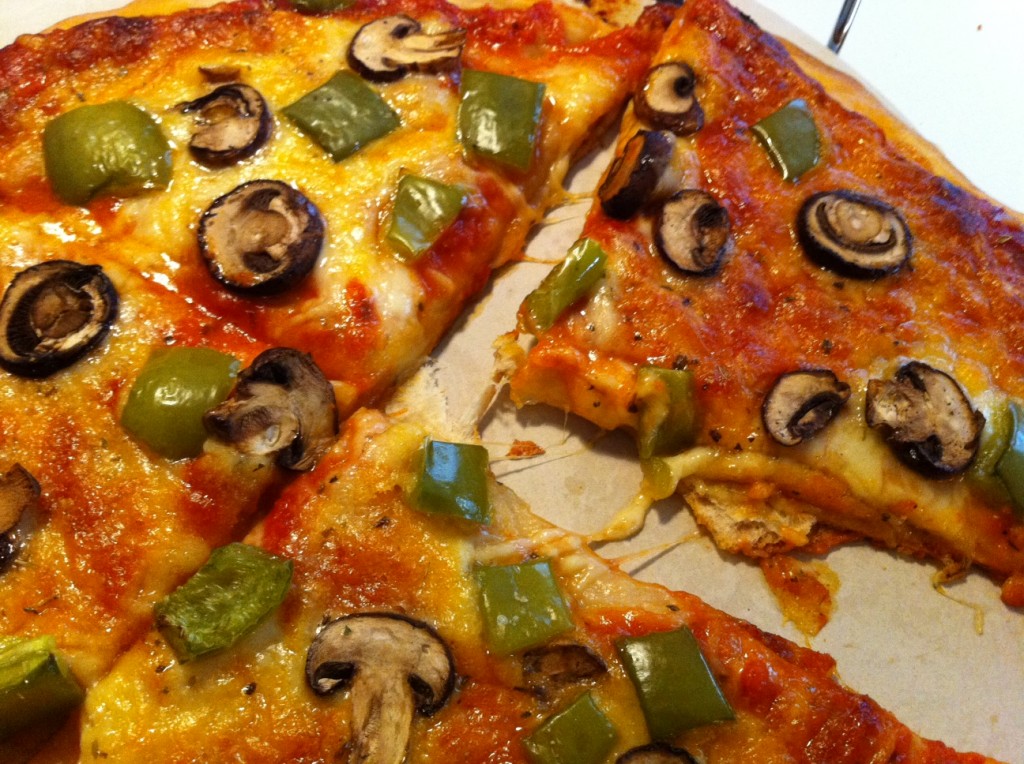 Do you ever make your own pizza? Thick crust or thin crust?