I have been craving pizza like nuts lately. It might have something to do with the fact that we ate pizza like three times during hurricane week and my body is in withdrawals. Even though I live just down the block from the best pizzeria in NYC, and maybe the world, I am trying to stay away. There's actually a new nickname for the weight people have gained by being stuck indoors during the hurricane – "The Sandy 5." And mine definitely came from pizza.
While wracking my brain for pizza-esque things that weren't a carb overload, I remembered this yummy recipe that I shared in a guest post this summer over at Eat Pray Tri – Quinoa Pizza Bake. This is comfort food at its finest – cheesy, tomatoey, but packed with protein and will not put you into the dreaded carb coma.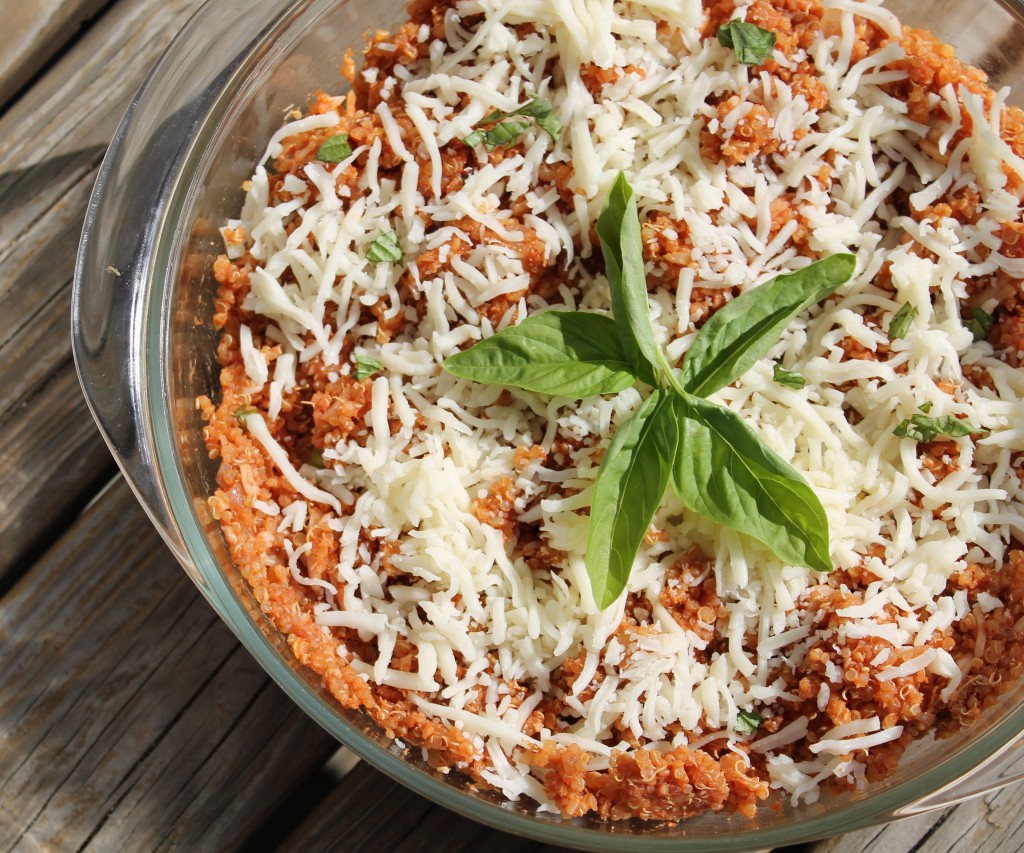 Quinoa Pizza Bake
Ingredients
1 cup uncooked quinoa
2 cups vegetable stock
1 6oz can tomato paste
3 cloves garlic, minced
1 small onion, diced
2 tbsp water
2 tbsp good quality extra virgin olive oil
1 cup mozzarella cheese
1 tsp oregano
5 fresh basil leaves (plus more for garnish)
salt and pepper to taste
Instructions
Combine quinoa and vegetable stock in a small pot over high heat.
Bring to a boil, cover and turn down to low and simmer for 15 minutes until all the liquid is absorbed. Remove from heat and set aside.
Preheat oven to 350 degrees.
In a skillet, brown the onions and garlic until onions are translucent.
In a small bowl, combine the tomato paste, garlic, onions, water and olive oil, and mix well.
Add in oregano and basil and mix before adding the mixture to the quinoa.
Add in half the mozzarella cheese to the quinoa and mix. Once all the ingredients are combined, taste and add salt and pepper, as needed.
Transfer the mixture to the casserole dish and sprinkle with the remaining cheese and place in the oven for 30-35 minutes until the cheese is melted and bubbly. Sprinkle with fresh basil and serve.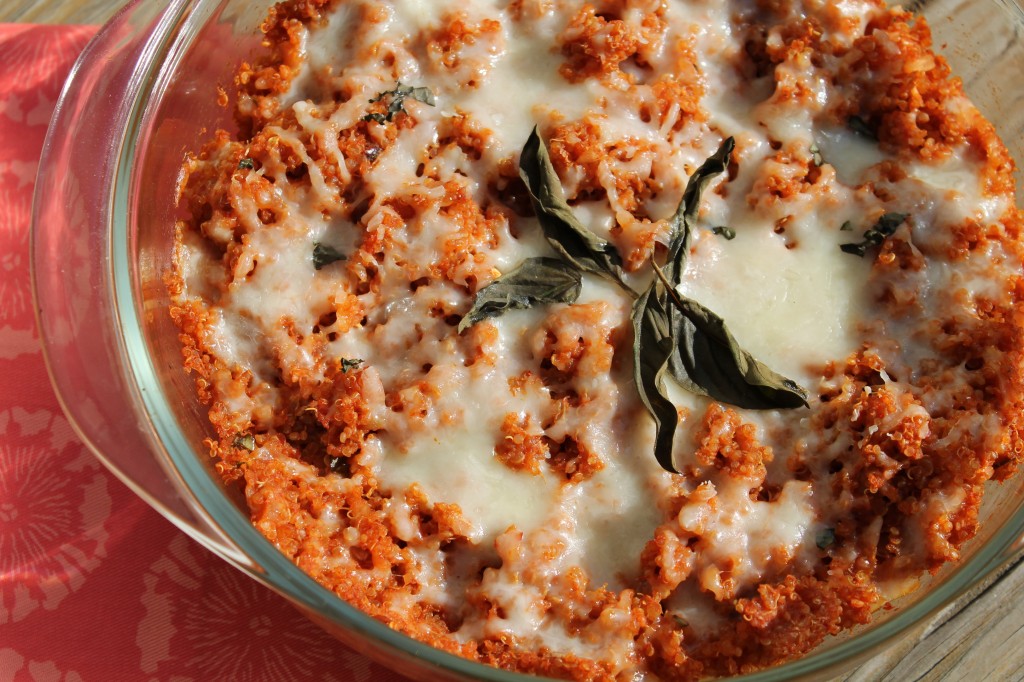 Next time a pizza craving strikes, turn to your good friend quinoa. You won't regret it!
What's your favorite comfort food?