I want to start off my saying Happy Happy 23rd Birthday to the best boyfriend in the entire world!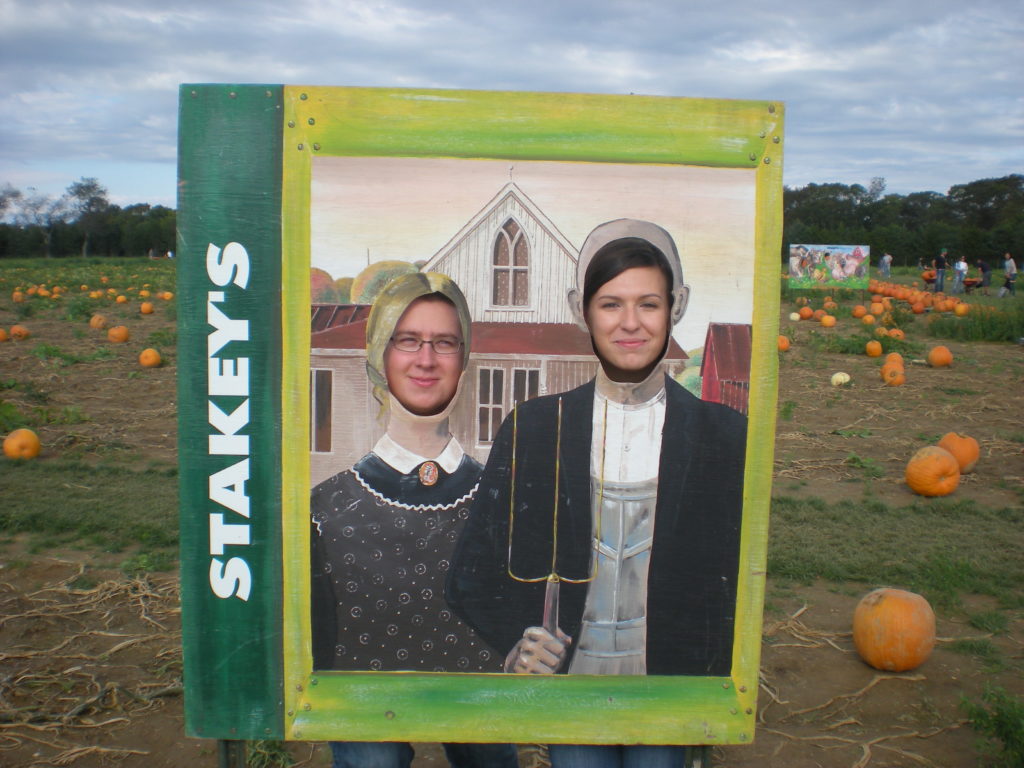 You are not only my boyfriend, but my best friend, partner in crime and you make me the happiest girl in the world! I love you!
There will be more about the birthday celebration in the coming days. We are kicking it off tonight by going out for drinks with some friends before we head up north to Vermont for the weekend!
————————
Now, onto the food! I had wanted to make special birthday pancakes for Munchkin on Monday for his birthday, but since we were out of eggs, that didn't happen. So instead, we enjoyed birthday pancakes on Tommy's birthday, without him. We couldn't make 5AM wake-up call to share breakfast with him, but don't feel too bad for him. He's got an even better birthday dinner in the making!
I had originally planned on making Cake Batter Pancakes, but since the birthday spoiling has come and gone for Munchkin, I decided to go a healthier route and make Multi-Grain Pancakes instead. I followed my recipe for Oatmeal Pancakes, but swapped out the oatmeal with Multi Grain hot cereal from Trader Joe's.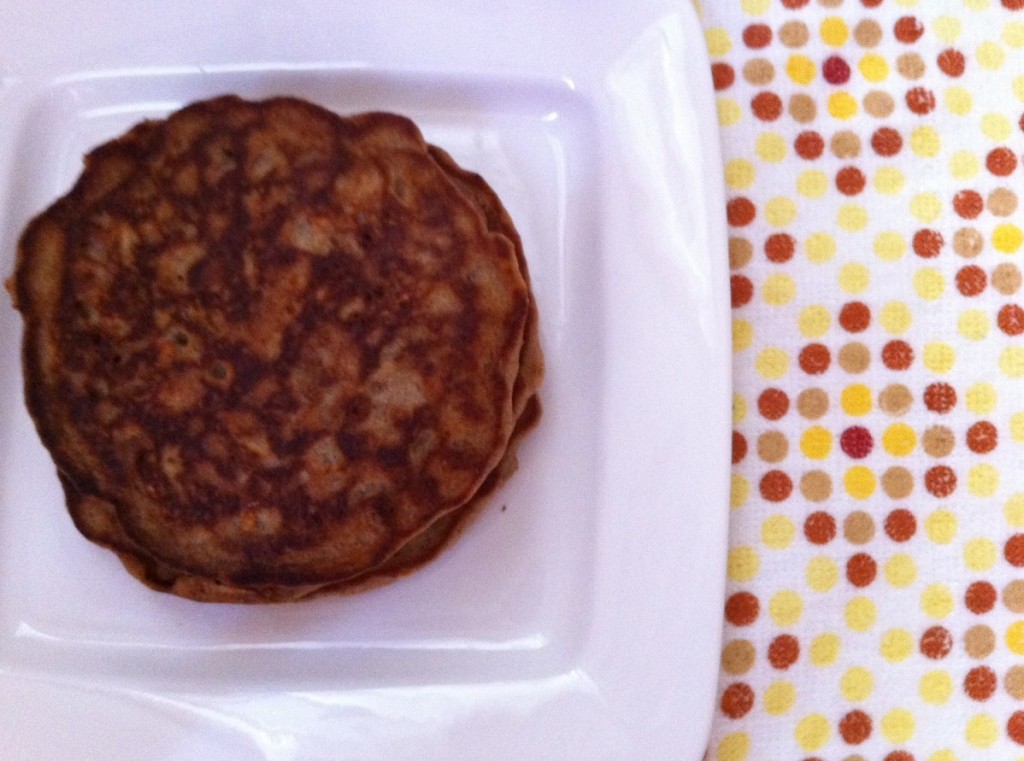 Multigrain Pancakes
Serves 2 – 3
Ingredients:
1/2 cup all-purpose flour
1/3 cup whole wheat flour
1 tsp. baking soda
1/4 tsp. salt
1 tsp. cinnamon
1 1/2 tbsp. melted butter
3/4 c. milk
1/3 c. multi grain ceareal, cooked (I measured 1/3 c. oats before cooking)
1/4 c. raw multi grain cereal
1 tbsp. honey
1 large egg
Directions:
Whisk the dry ingredients (flour, sugar, baking soda, salt and cinnamon) together in a large bowl. In a smaller bowl, whisk the butter, milk, cooked cereal, raw cereal, honey and egg together until thoroughly combined. Stir the wet ingredients into the dry ingredients.
Cook pancakes on a hot griddle sprayed with cooking spray or in a skillet coated with cooking spray for 2 –3 minutes on one side before flipping and cooking the other side. The pancakes cook very quickly, so keep an eye on them!
Top with nuts, syrup, fruit, chocolate chips, powdered sugar or desired toppings and enjoy!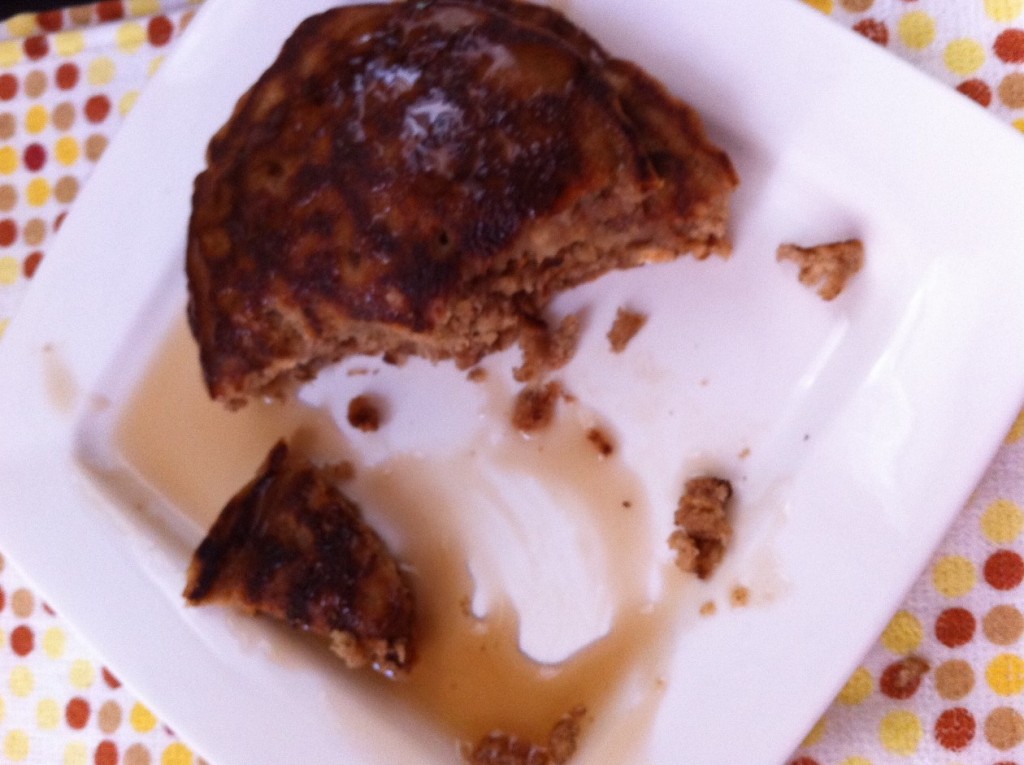 I'm off to do some packing!
Have a great Thursday!
Do you have a breakfast you make on special occasions?