Yesterday, I tried to do something almost impossible, get a good picture of Munchkin for our Christmas card. Don't get me wrong, Munchkin is an incredibly photogenic baby, but I can never seem to get a good picture of him when I actually need it. I guess he will never be a model because when someone tries to make him pose, the results aren't so great, as seen below. Or maybe he just needs a better photographer.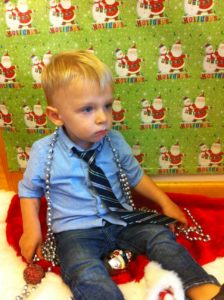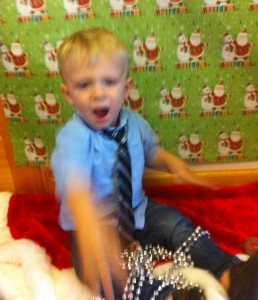 I eventually gave up on taking a good picture and put Munchkin down for his nap and that is when this happened.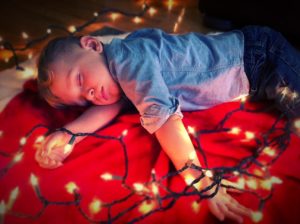 I saw a picture of a little baby sleeping with Christmas light next to him on Pinterest and figured it's worth a shot, and you don't know how glad I am. After editing the picture a bit, I was in love.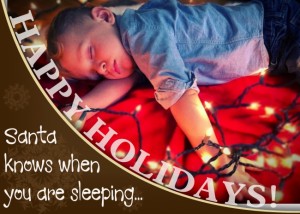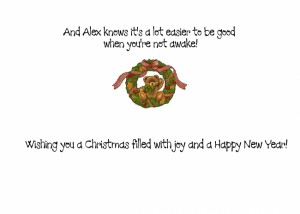 I ordered the cards from SimplyToImpress.com if anyone is wondering. I bought a voucher from Living Social for $15 a few weeks ago that gave
me $40 to spend on the cards.
Since we were busy playing photographer, we ordered pizza for dinner. I got a veggie slice from my favorite pizzeria in the world, Rosa's. I may be biased because this is basically the only place I've gone for pizza regularly in my life, but the pizza is amazing.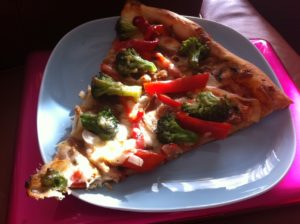 Today I am heading to the supermarket and to Michael's to pick up the supplies I need to make my cookies for the Great Food Blogger Cookie Swap! I'm still deciding between two recipes that I want to make. I also need to find some cute containers to ship them in at Michael's. I have an idea of what I want to do, but I'm gonna keep it a bit of a secret until I post about the cookies.
My belly is rumbling, so I think it's time for breakfast!
Cheers to the freakin' weekend! 😉
Do you make your holiday cards or buy them? What are your plans for the weekend?