Since our pumpkin picking trip was a huge success, it's only natural that I turn some of those pumpkins into cute Halloween crafts.
BOOM! How cute and silly are these guys?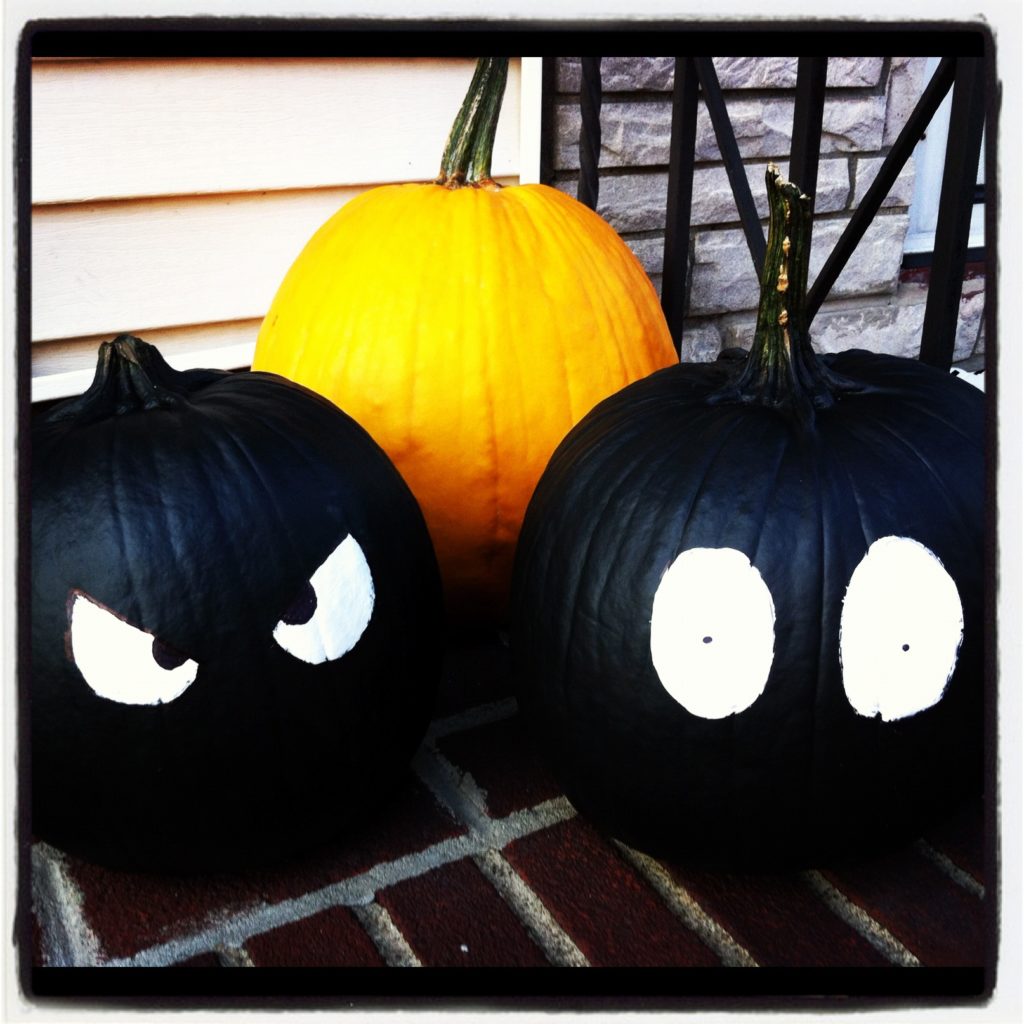 When I first saw this idea in Rachael Ray's Everyday magazine, I figured that it would be time-consuming and messy, but that was soo far from the case.
We made sure to put down a tarp to keep our sidewalk from getting painted and got to work. We used just the cheapo, Home Depot store brand spray paint, and it worked great.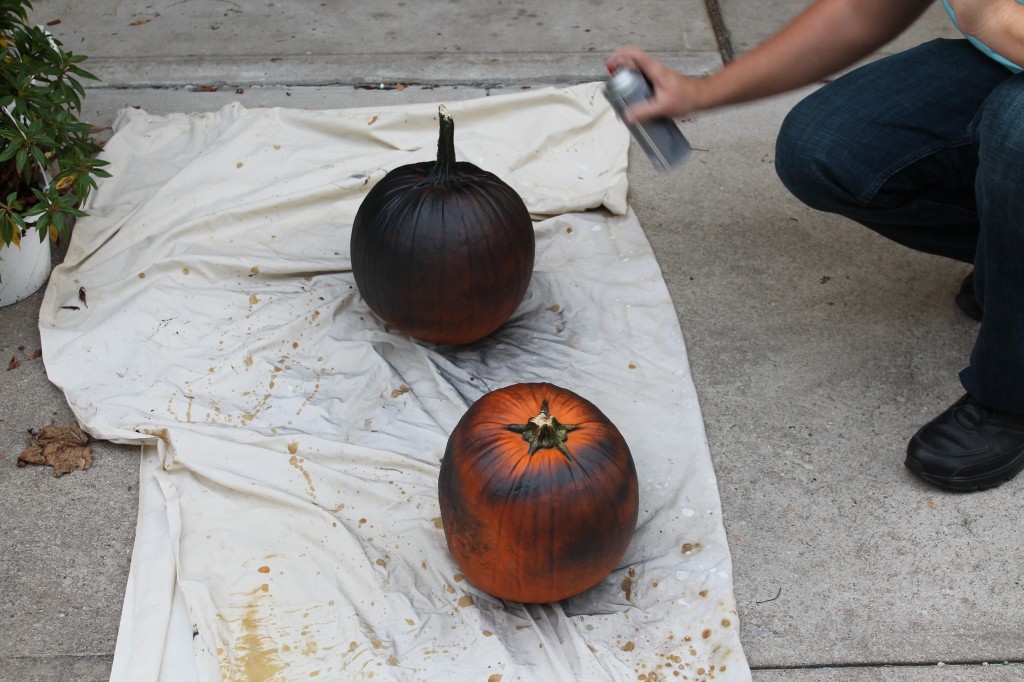 I enlisted the help of Tommy to do the painting. We used quick, short sprays to cover the pumpkins, making sure not to overspray and leave drip marks. Even though the paint cans said that it should be dry withing 15 minutes, we waited overnight. The next day I flipped the pumpkins and painted their butts.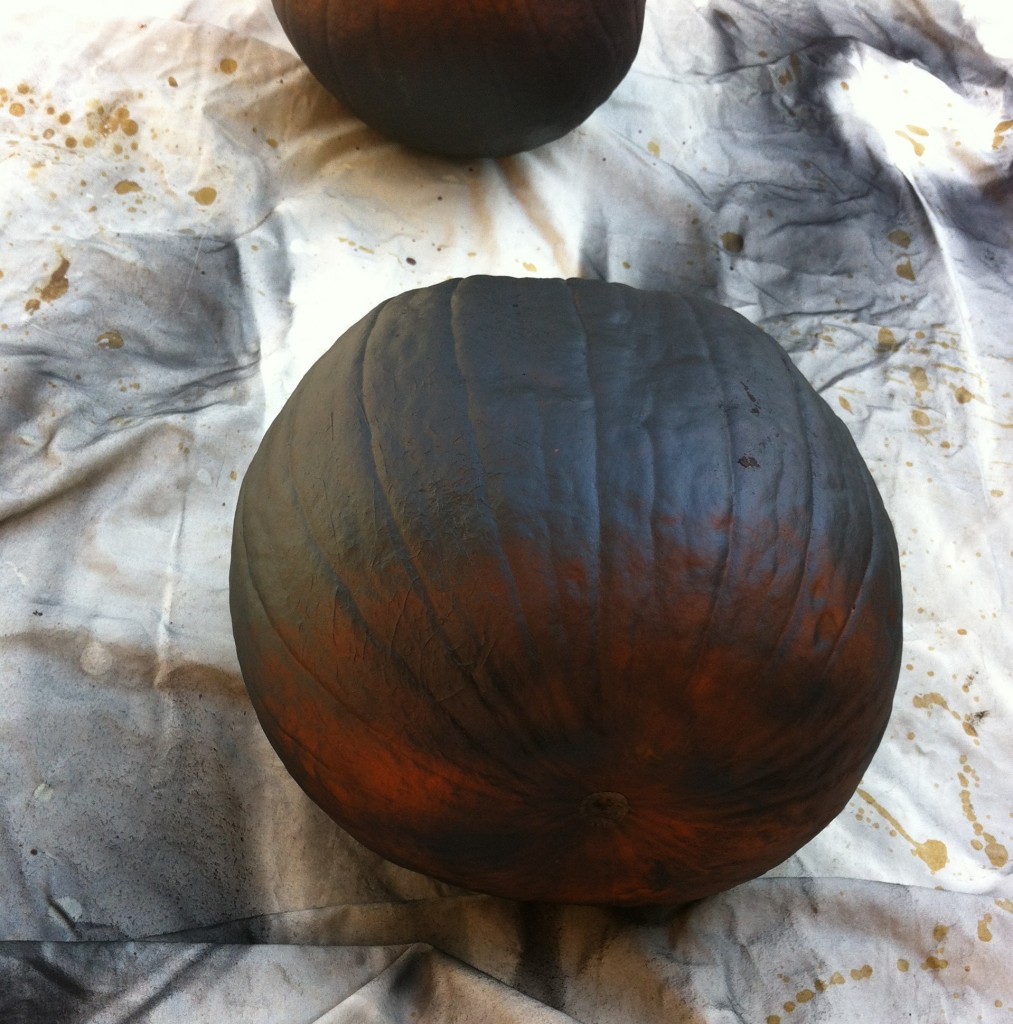 I left them to dry for about an hour to dry before flipping them back over, and painting on the eyes. This is probably the only part that I regret joining cheapo on. I opted to buy acrylic craft paint and a plain old paintbrush, but it would've worked better if I spent the extra three bucks and bought a paint pen. Live and learn.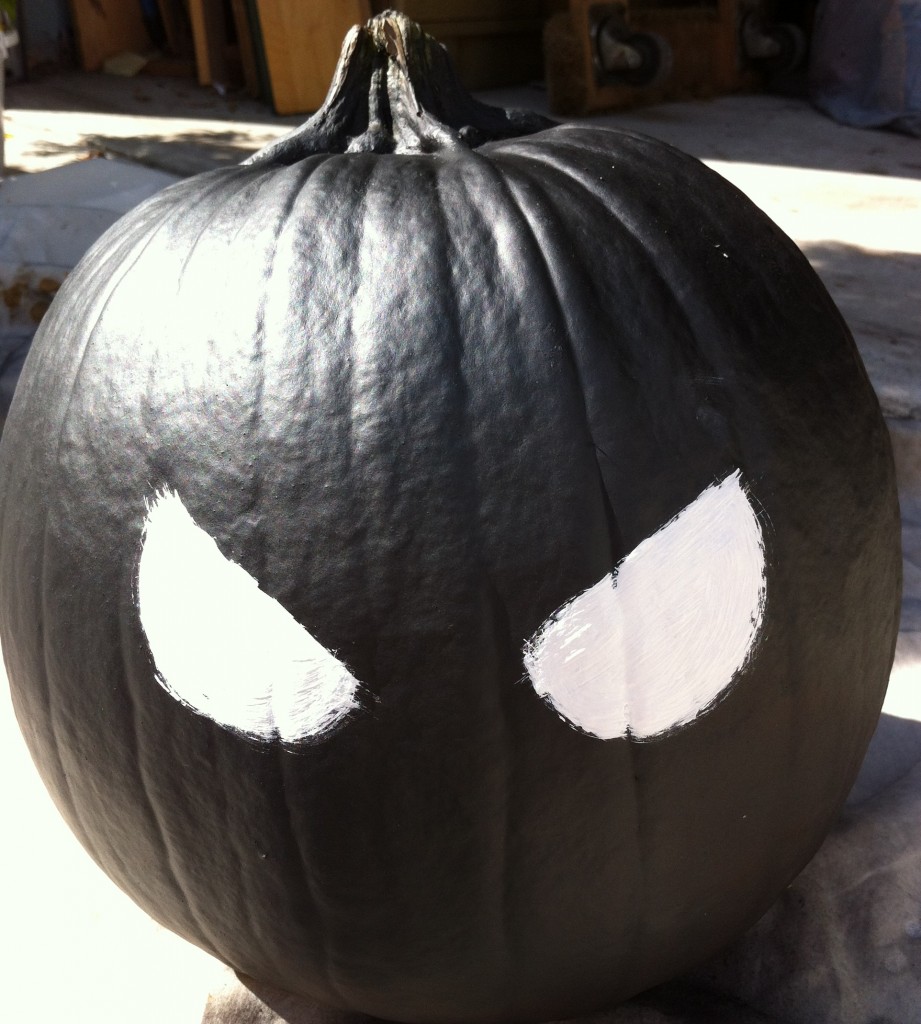 Anyway, I drew on the outlines of the eyes with a pen and filled it in with the paint. I drew on the irises and fixed the outlines with a black sharpie and viola!
Do you decorate for Halloween?