I started the day off yesterday with a run. The weather was perfect and the leaves finally started changing colors on the trees.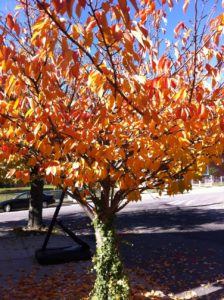 Instead of running around the park like I used to, I've started running through my neighborhood.  I find myself getting lost in the place where I've lived my whole life and it's kind of fun deciding which way to go to get home. The change in scenery is great and makes me want to run more often.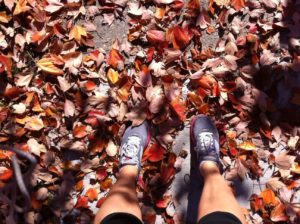 I came home from school to a wonderful dinner made by my wonderful boyfriend.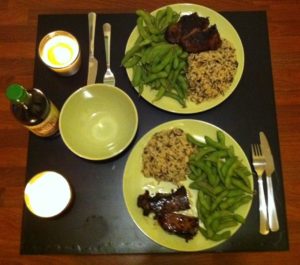 Tommy cooked up delicious steak, which was one of the best steaks I've ever had in my life.  He served it with long grain wild rice and edamame on the side. We both agreed that it's better the get a pricier steak and really enjoy it once in a while, than to get any old steak from the supermarket.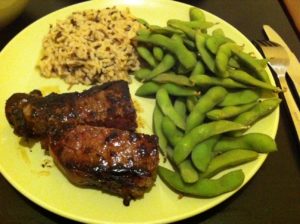 I told him I could get used to coming home to dinner every night, especially if it's this yummy.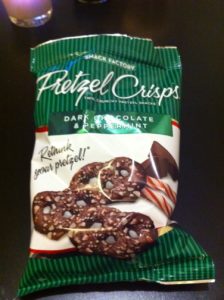 For dessert, we had some Dark Chocolate Pretzel Crisps.  These bad boys taste just like a Starbucks Peppermint Mocha, so if you're a fan of the drink, you will love these. I know I do, maybe a little too much. They taste just like Christmas to me.  I think I might've jumped on the crazy early Christmas wagon. I didn't mean too, but I love Christmas.
Continuing with my Thankful November list, F is for friends and family.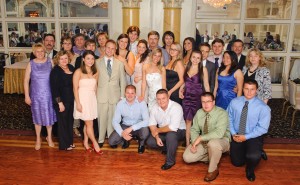 I have a great group of people who I get to call my friends and family, and I know I can always count on them.  I sure as heck wouldn't be who am I today without them, and for that, I am forever grateful.
Have a great Thursday!
Do you prefer cooking, or having someone cook for you?