Meal kits are super trendy these days. Millennials are said to be killing fast food restaurants because they would rather cook at home then eat subpar food at quick dining establishments. We are a generation of foodies and why should it be any different when it comes to our desserts. Enter Red Velvet NYC! Red Velvet is a gourmet dessert kit that is sent to your home with everything to create delicious desserts from the butter to the sprinkles on top. Red Velvet NYC offered to send me a kit to try, and since I've never met a dessert I didn't like, I just couldn't say no!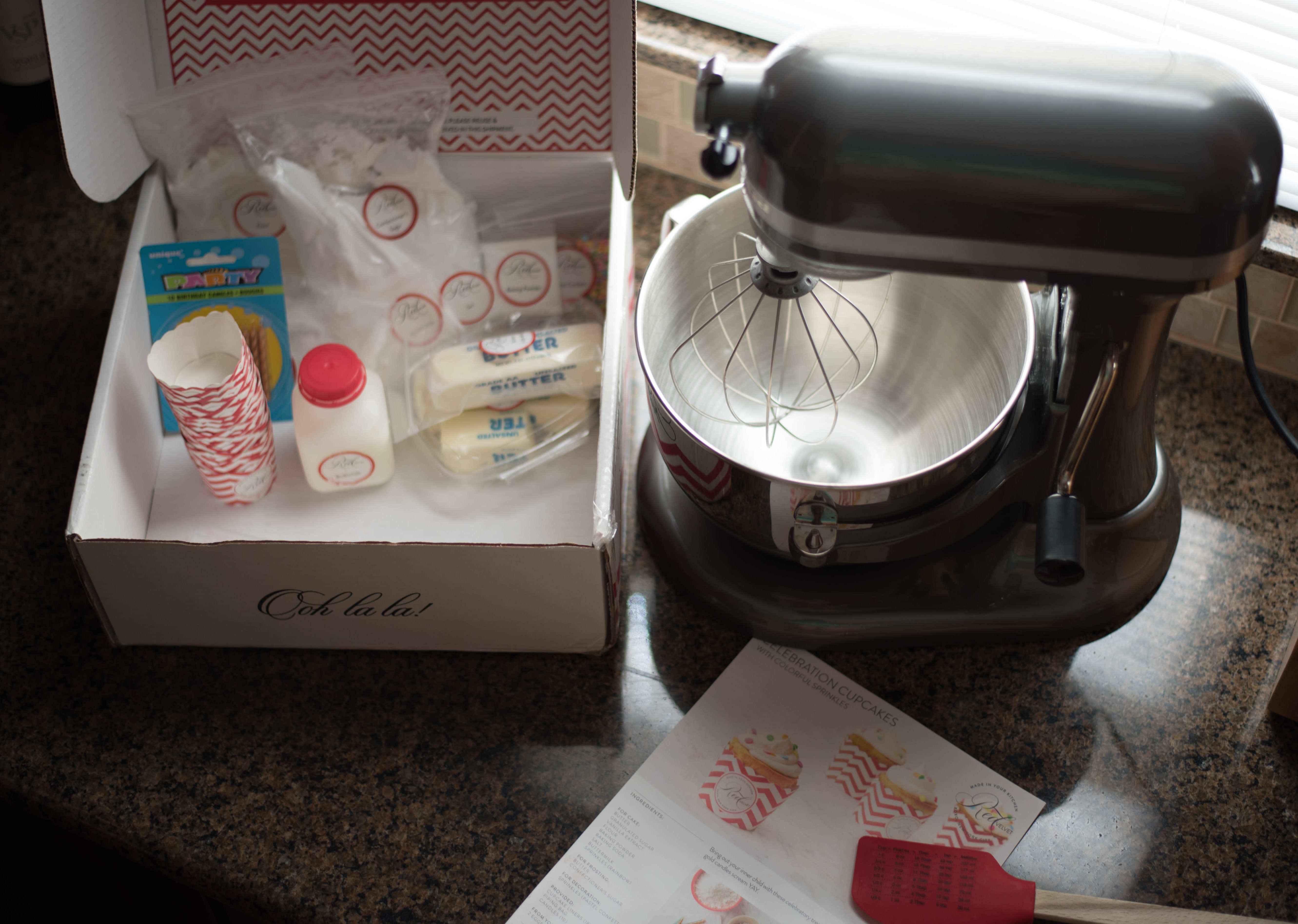 The kit arrived on my doorstep filled with dry ice to ensure that the perishable items survived the journey here. I chose the Celebration Cupcakes as my dessert, but there are tons of different options to choose from, ranging from easy to advanced.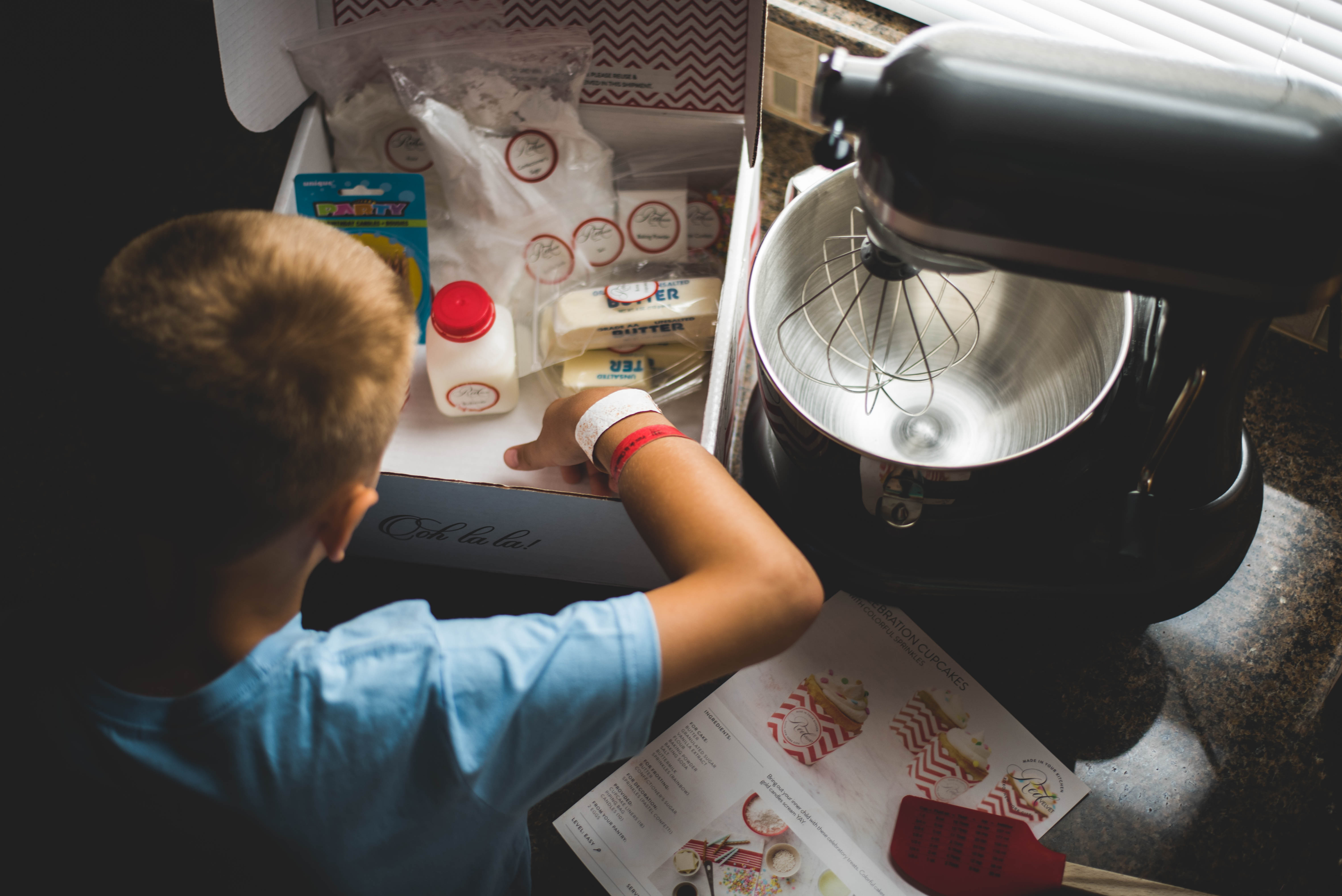 The kit comes with step by step directions, making it super easy to create a delicious, from scratch dessert at home! Alex enjoyed reading the directions and helping make our cupcakes.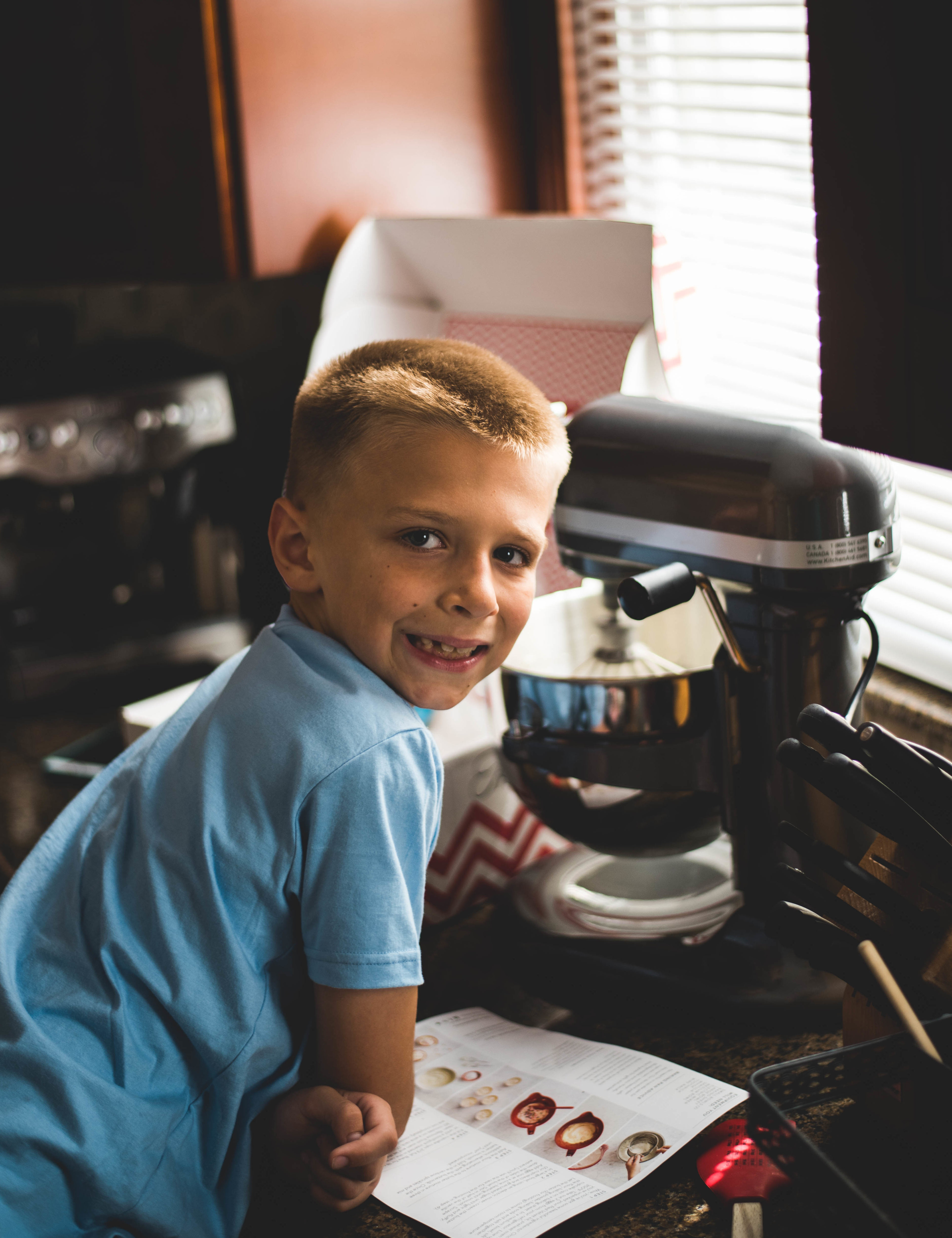 I love that everything came pre-measured because it made clean up a breeze (no stacks of measuring cups and spoons to wash) and really easy for Alex to do it himself. If you follow the directions there is no way to mess up, so you can take all the credit for creating a gourmet dessert without any real baking skills.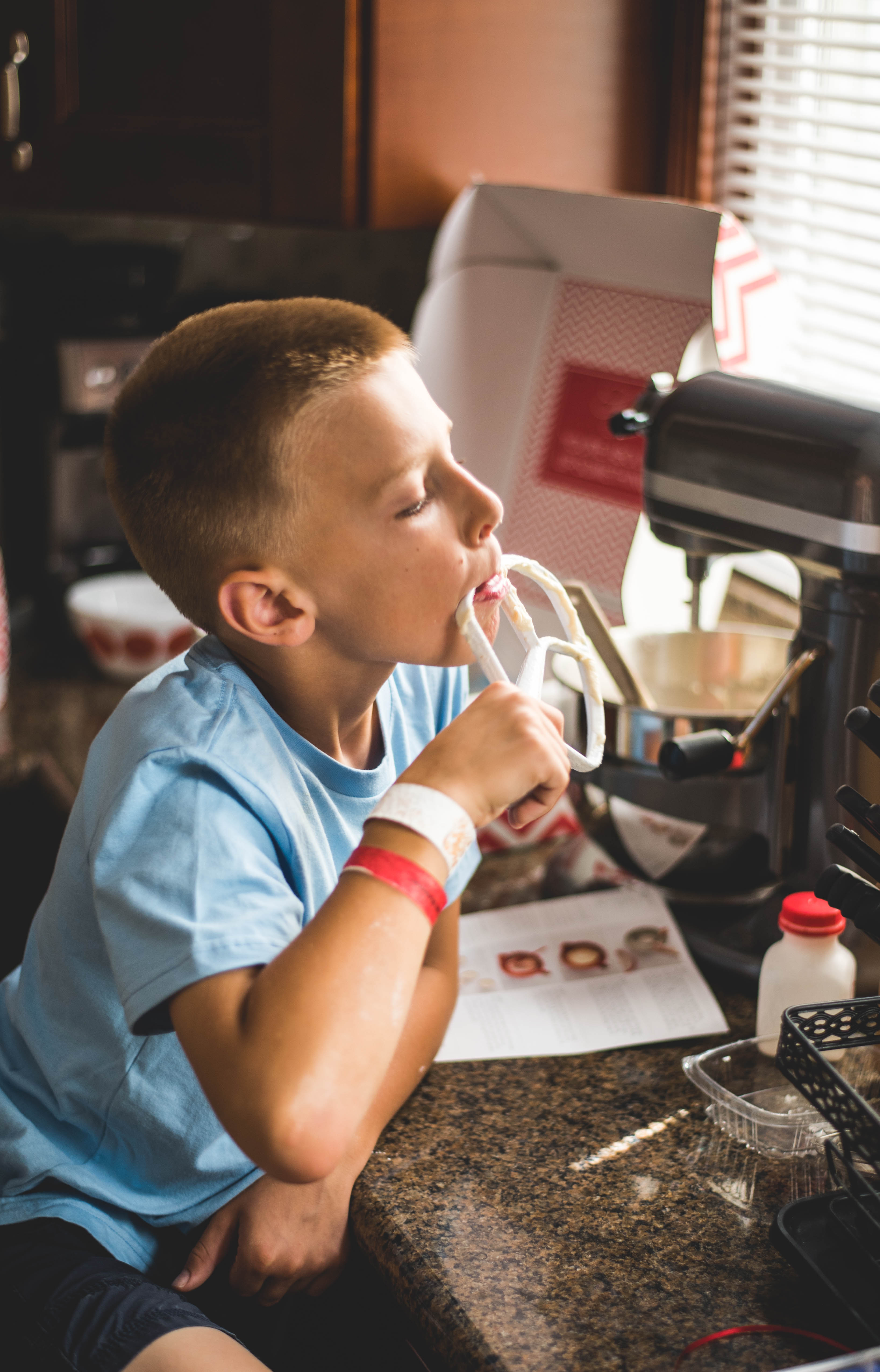 The cupcakes turned out delicious and we even made our own frosting. Alex's only complaint was that it took (according to him) forever for the cupcakes to cool before we could frost them, but then again patience is not really his strong point.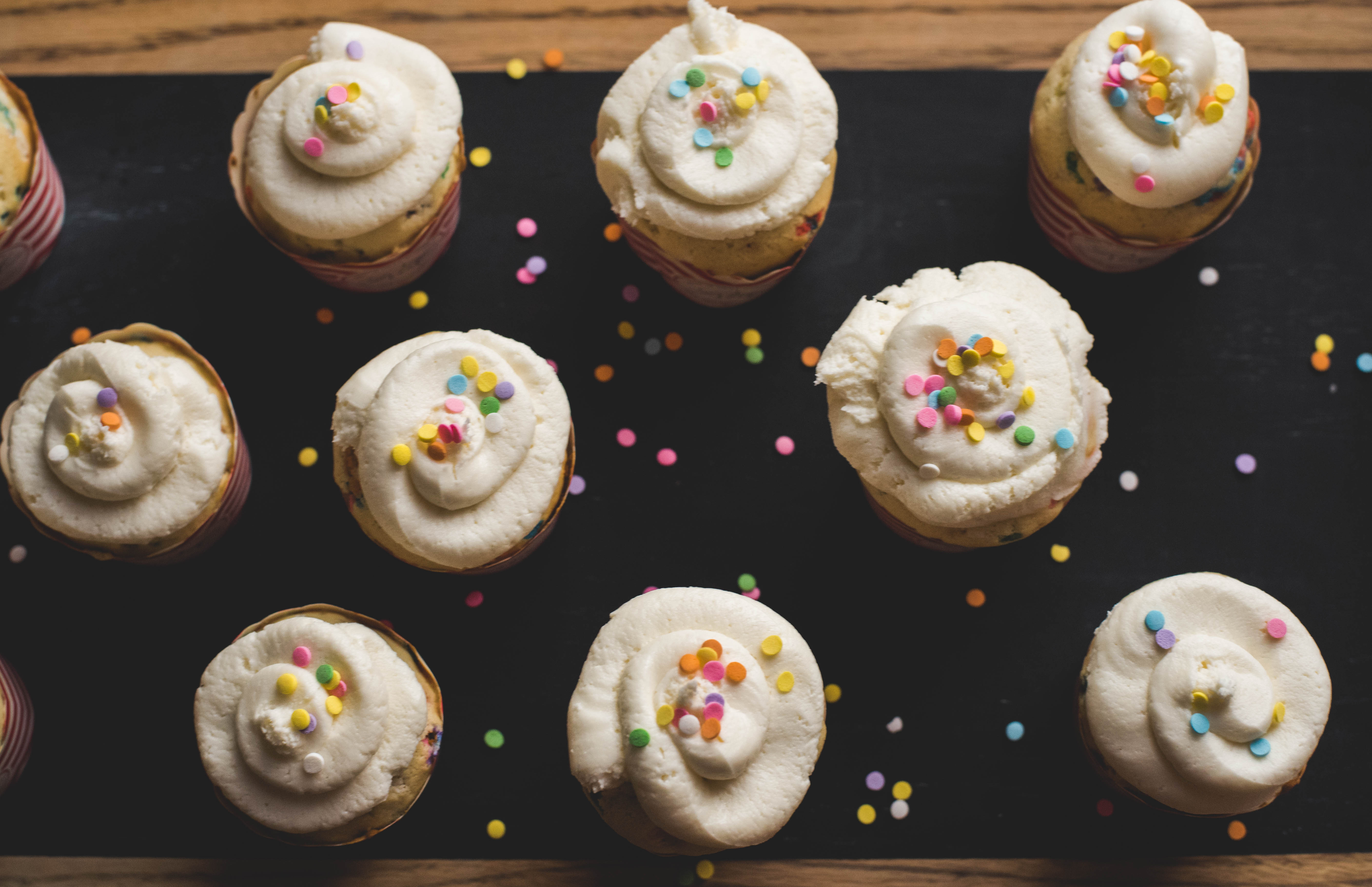 But seriously, how perfect do these cupcakes look? It makes you want to reach through the screen and dig in!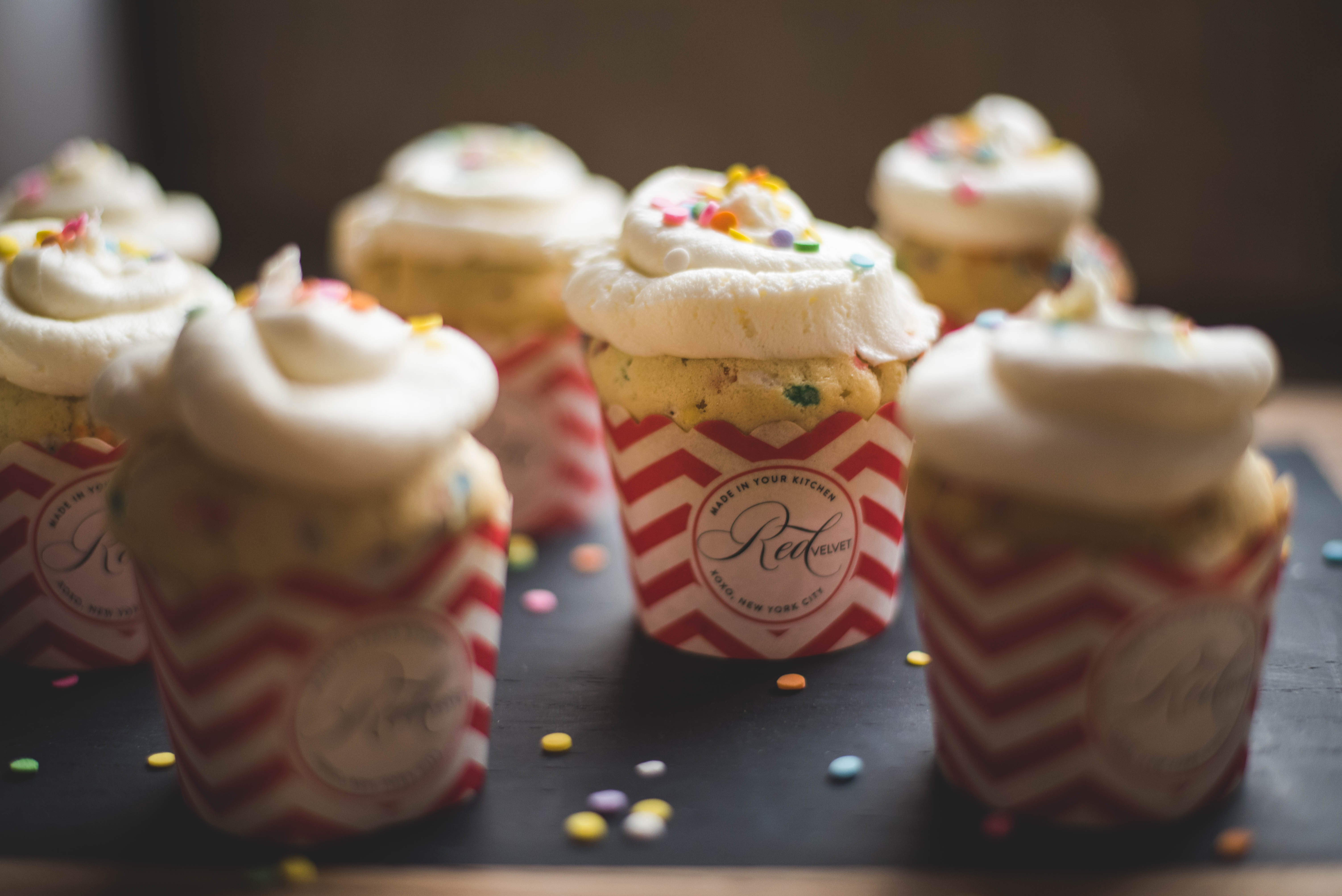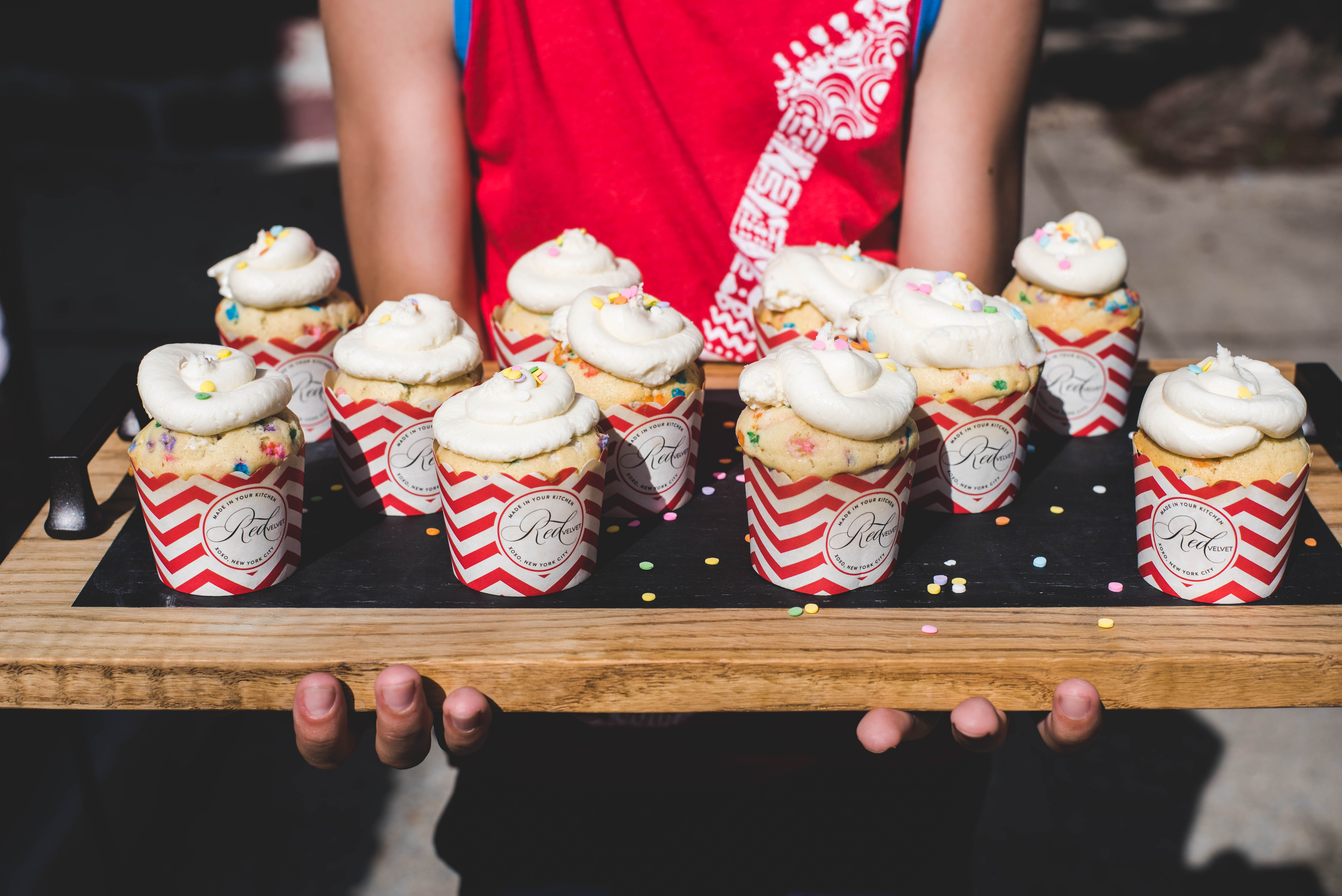 A big thank you to Red Velvet for sending us this delicious kit. If you want to get your own Red Velvet NYC kit, use code FROLIC for 15% off anything at redvelvetnyc.com.
Happy baking!