I know I'm not alone in saying this, but after wearing pants to work all week, the last thing I want to do on the weekend is put on pants yet again! While I would happily spend the weekends in my pajamas, it's just not realistic and I have to emerge into society at least once in a while. Luckily, I have discovered the best weekend mom uniform – the ultimate comfy weekend dress paired with this  gorgeous 7 Charming Sisters Marble accent necklace. Effortless, but still put together.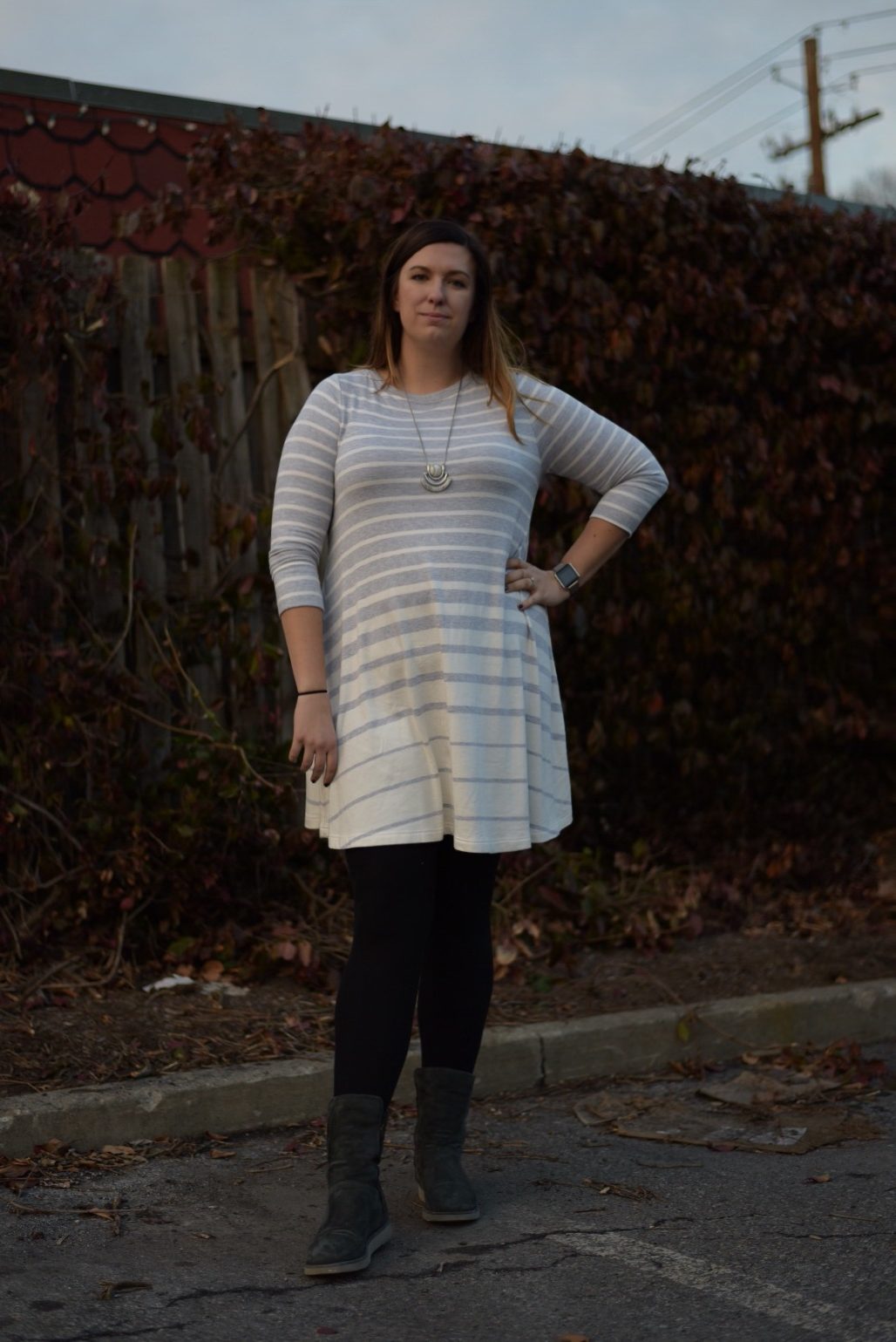 I saw the dress on a mannequin and as soon as I touched it to feel the fabric, I was sold. It is the softest material that I have ever felt in a dress from Loft.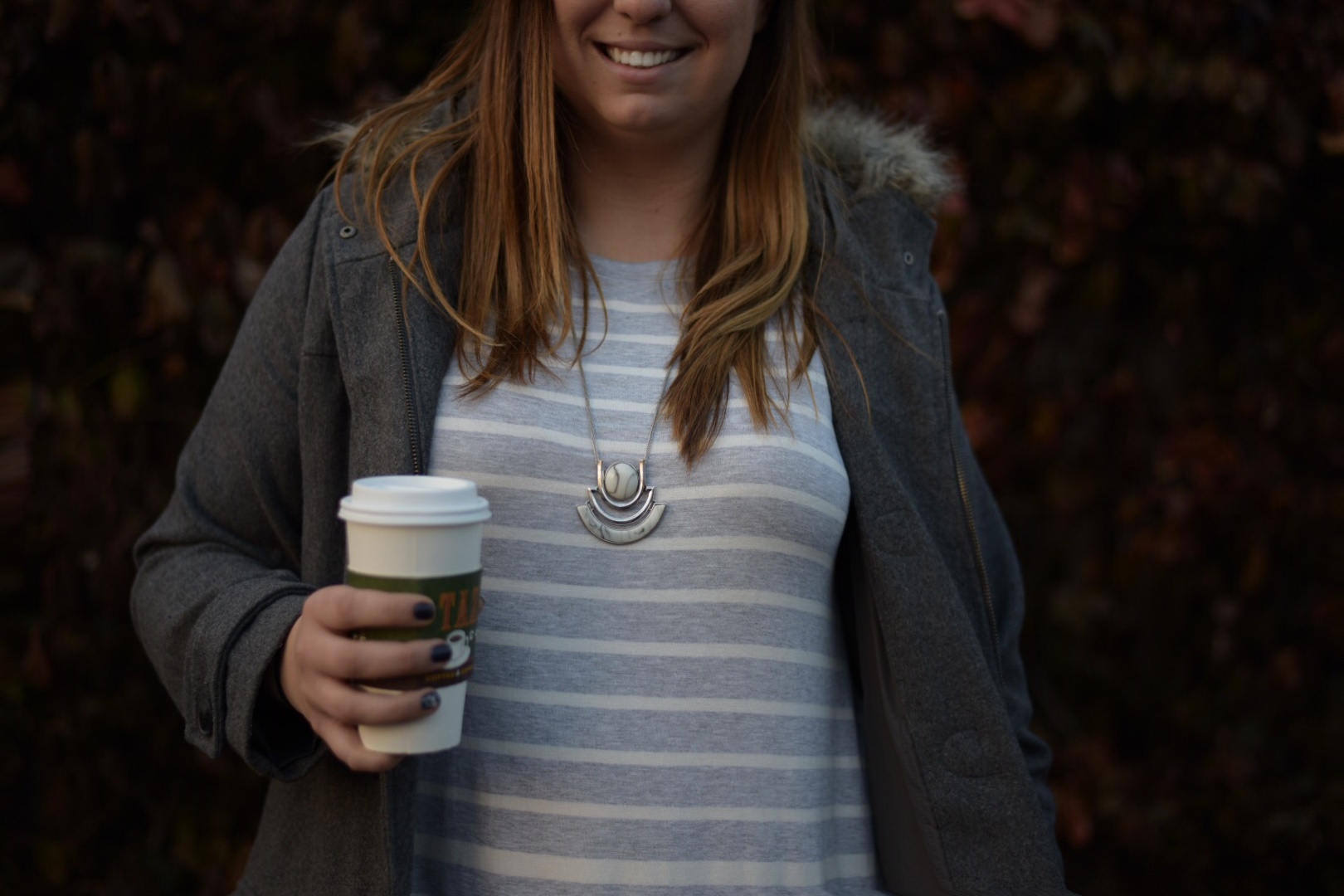 I paired the dress with the Peace of Mind necklace from 7 Charming Sisters because, to be honest, I am kind of obsessed with the necklace and have been wearing it with basically everything. Marble is super trendy right now, and I love how it makes even the simplest of outfits look put together and stylish.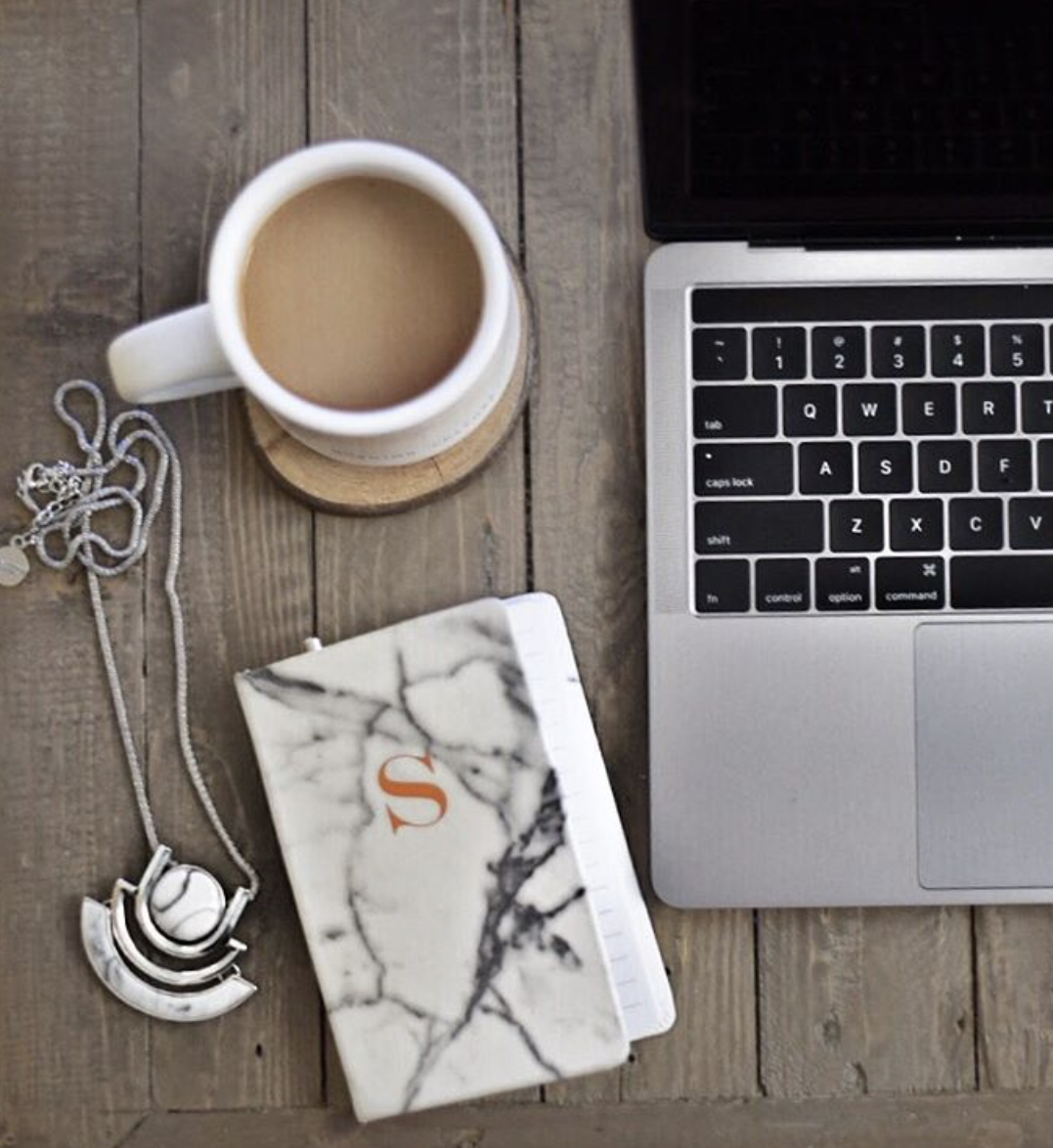 If you're not familiar with 7 Charming Sisters, they are an online jewelry boutique run by 7 ladies with totally different styles. You can take a style quiz and get matched to one of the sisters or just shop around by the different categories. I took the quiz and got matched to Melissa, the Super Mom and actually loved all of the pieces that were in her category. The Super Mom collection gives "outfits a pop of colour without calling for attention, so you can continue being the superwoman that you are – and look good while doing it!"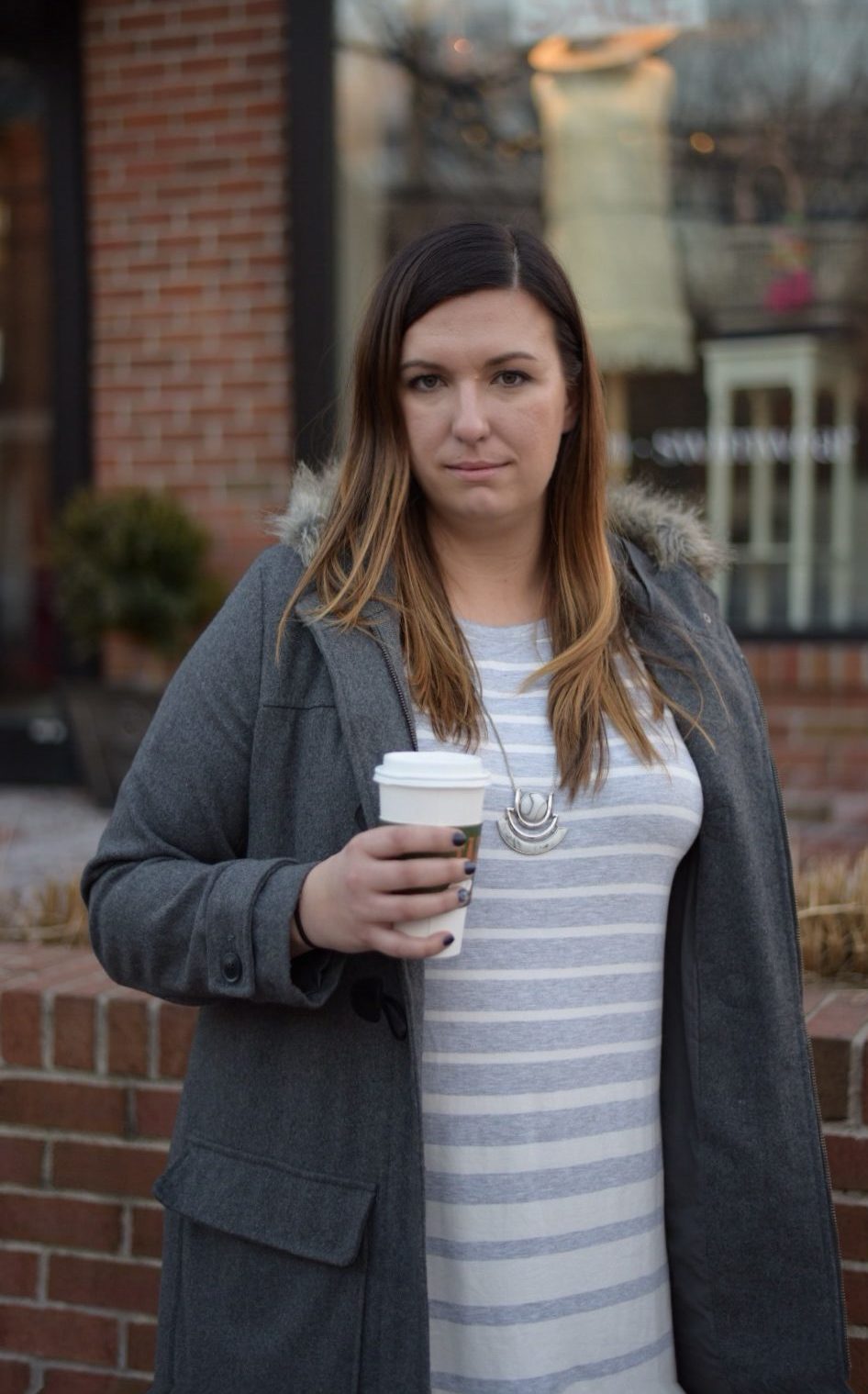 Dress/Leggings/Boots/Jacket/Necklace
What is your go to weekend outfit?
7 Charming Sisters provided me with the necklace for review. All opinions, as always, are my own.