Around here, mornings are hectic. Between getting myself and the little man ready and out the door [all before 7:30AM] there is little time to make breakfast. Overnight oats are a breakfast staple because I make them ahead of time and can even eat them in the car or at my desk at work. There are tons of combos to make yummy overnight oats, but these maple and brown sugar overnight oats are kind of my fav.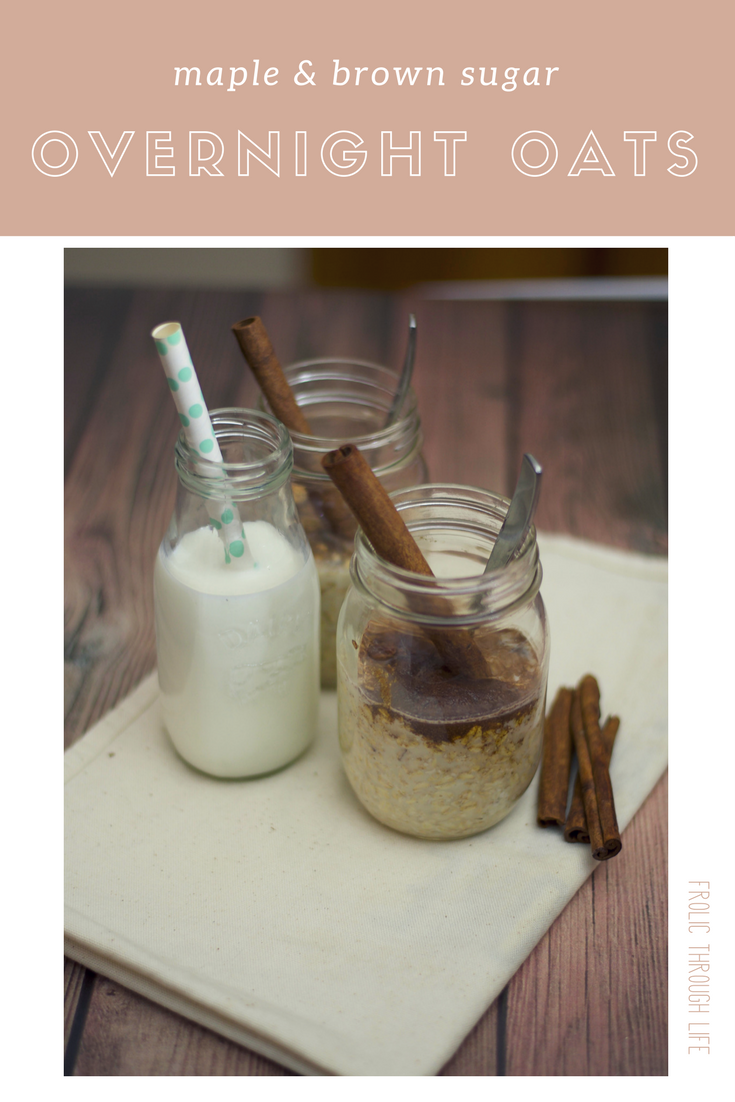 Maple & Brown Sugar Overnight Oats
Ingredients
2 cups rolled oats
1 cup milk (any type)
1 cup greek yogurt
2 tablespoons pure maple syrup
2 tablespoons brown sugar
1 teaspoon cinnamon
Instructions
In a bowl, combine all the ingredients until well mixed.
Transfer to mason jars or other single serving containers.
Refrigerate for at least 2 hours or overnight.
Optional: Heat for 30 seconds before serving.
You can also wait until you put the oats into the single serving containers to add toppings. That way you can make them for the whole week and have different oats each morning.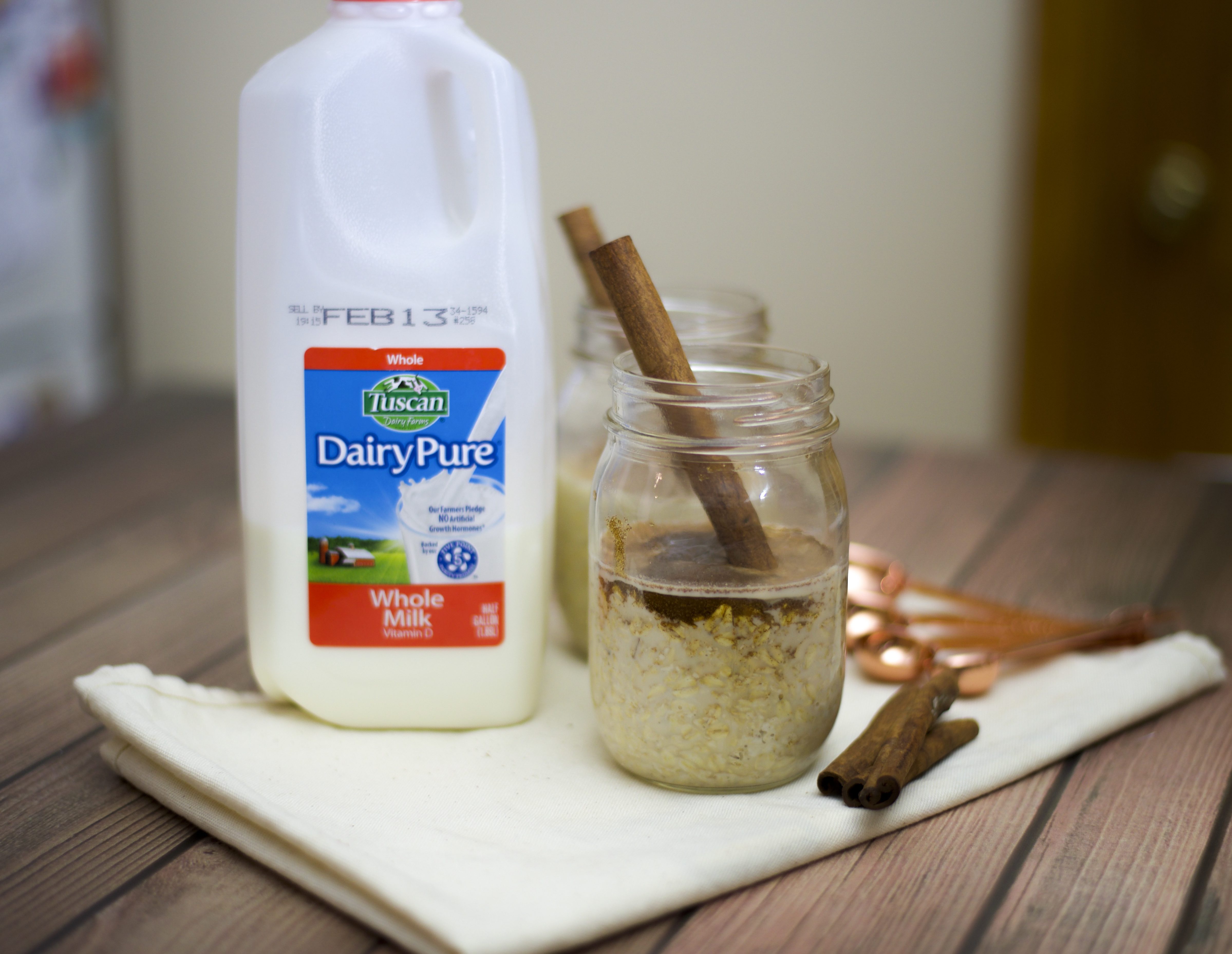 So good and so easy. No more hangry mom in the mornings!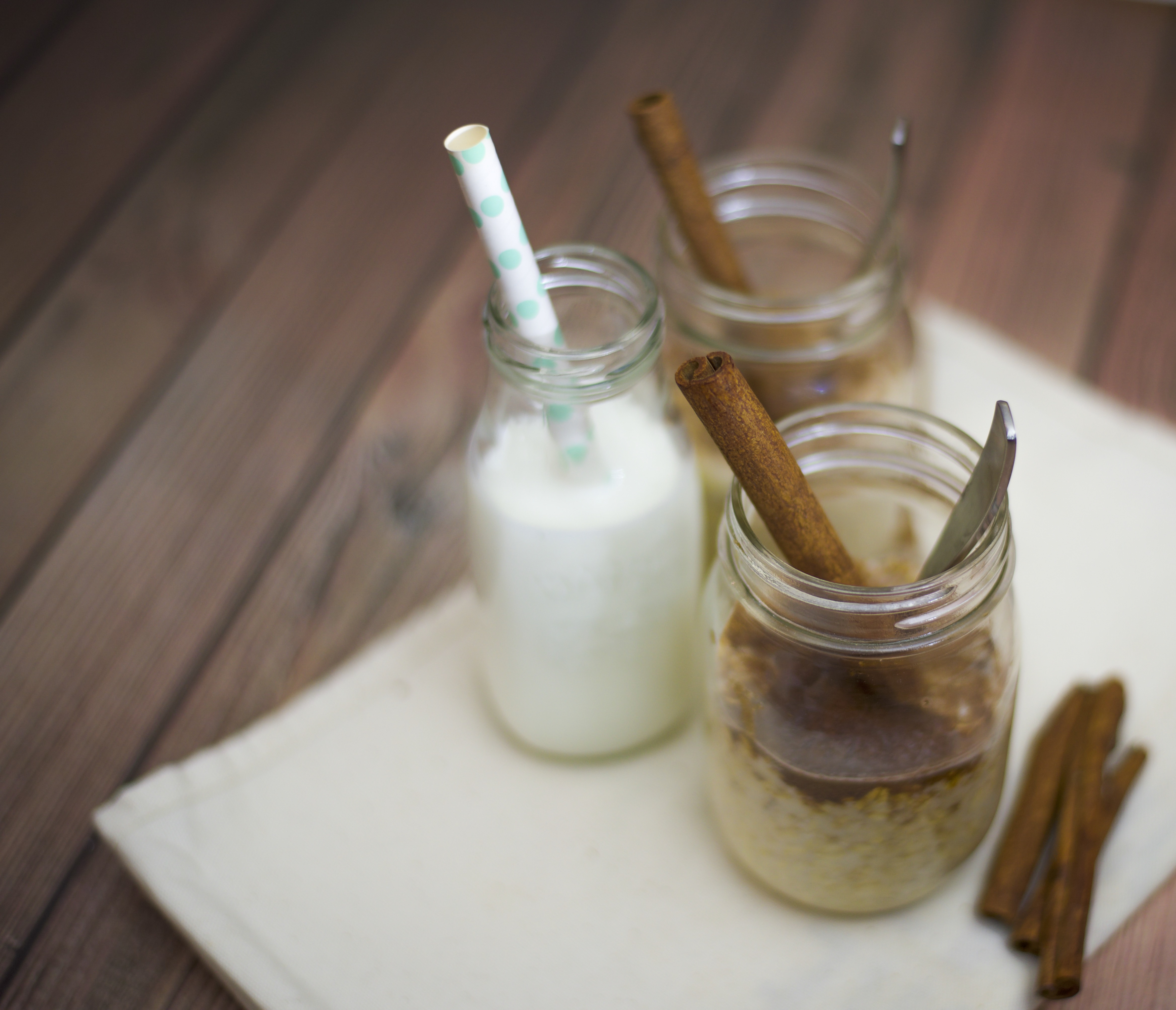 Do you eat breakfast every day? What are your favorite overnight oat combos?