Tommy has been asking me to make chewy chocolate chip cookies forever, but the cookies that I have made in the past never passed his chewiness test. That is, until Saturday! Let me start off by saying that these cookies are not in any way, shape or form healthy, but they are delicious. In a life of balance, there is always room for a chewy chocolate chip!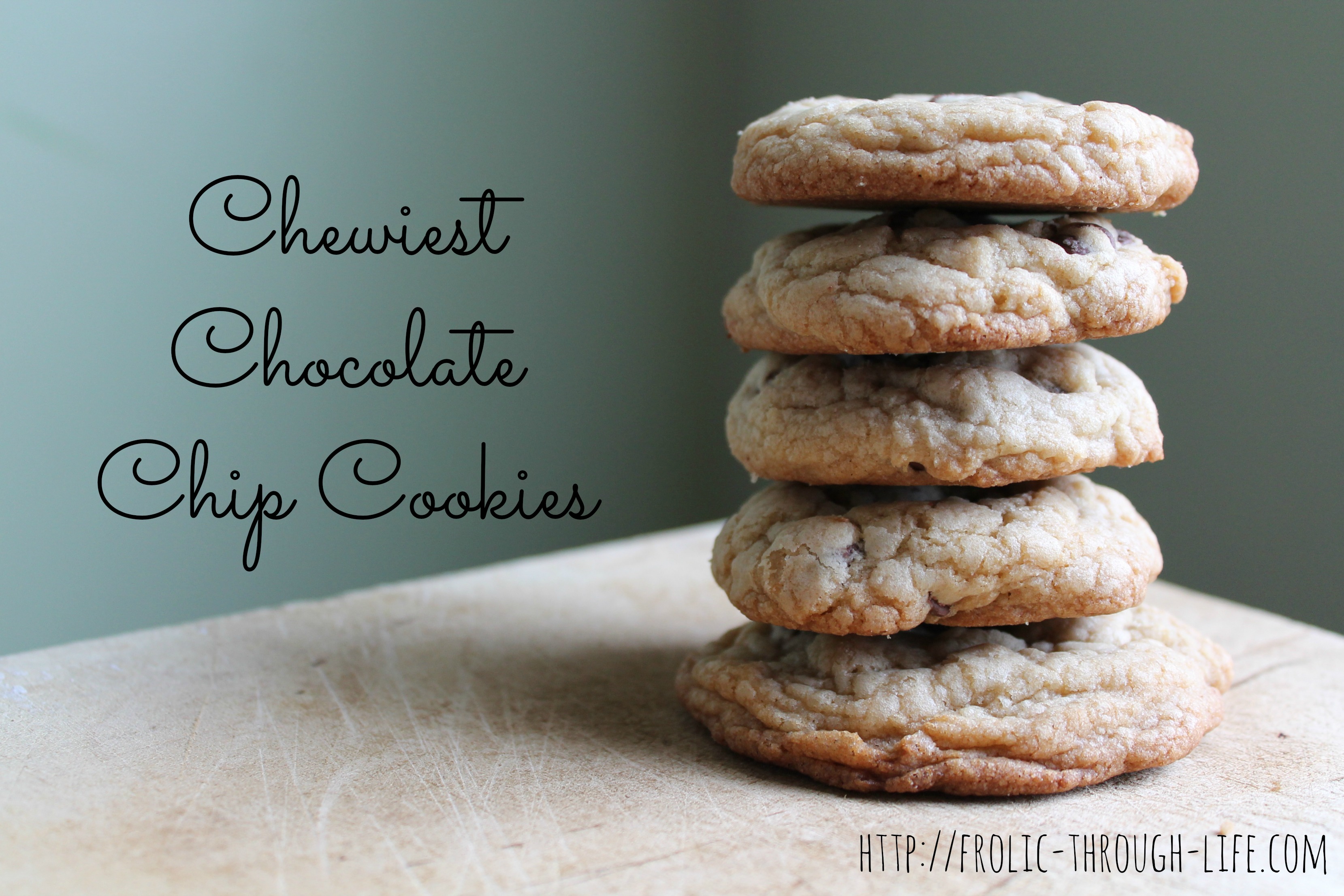 Tommy found the New York Times' Best Chocolate Chip Cookie recipe online and asked me to try it. Since I'm not one for sticking to recipes , I made it my own. I mean, who the heck want to refrigerate cookie dough for 24 hours? That would have been gone before it ever made it to the cookie sheet in my house.

Chewiest Chocolate Chip Cookies
Ingredients
3⅓ cups all purose flour
1¼ teaspoons baking soda
1½ teaspoons baking powder
1½ teaspoons coarse salt
2½ sticks unsalted butter, softened
1¼ cups packed light brown sugar
1 cup granulated white sugar
2 large eggs
2 teaspoons vanilla extract
16 ounces semi-sweet chocolate chips
Instructions
Preheat oven to 350 degrees F.
Use an electric mixer to combine the butter and sugars, mixing until the mixture is very light, about 5 minutes.
Add in the eggs, one at a time.
Add the vanilla.
Reduce the speed to low, add the dry ingredients and, mix just until the dry ingredients are incorporated.
Stir in the chocolate chips.
Place tablespoon size balls on a cookie sheet, evenly spaced so the cookies don't bake together.
Bake for 9-10 minutes.
Let cool for 10-15 minutes before digging in!
Theses babies even pass the second and third day tests. Chewy goodness all around! You can thank me later. 😉
What's you favorite kind of cookie? Chewy or crispy?