On Saturday, we got to cross another thing off of our fall bucket list, pumpkin picking! We headed out to Long Island to the same place we went last year, Stakey's Pumpkin Farm. The weather wasn't too hot and it was drizzling a bit on the way there, but we managed to get out in the fields without a drop of rain.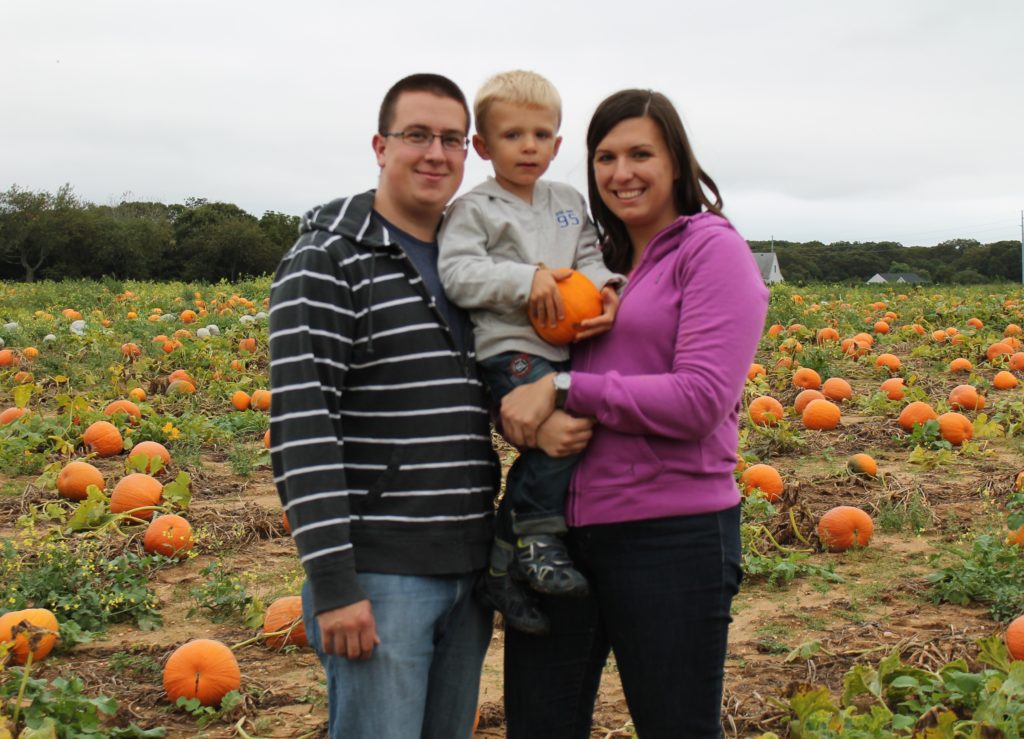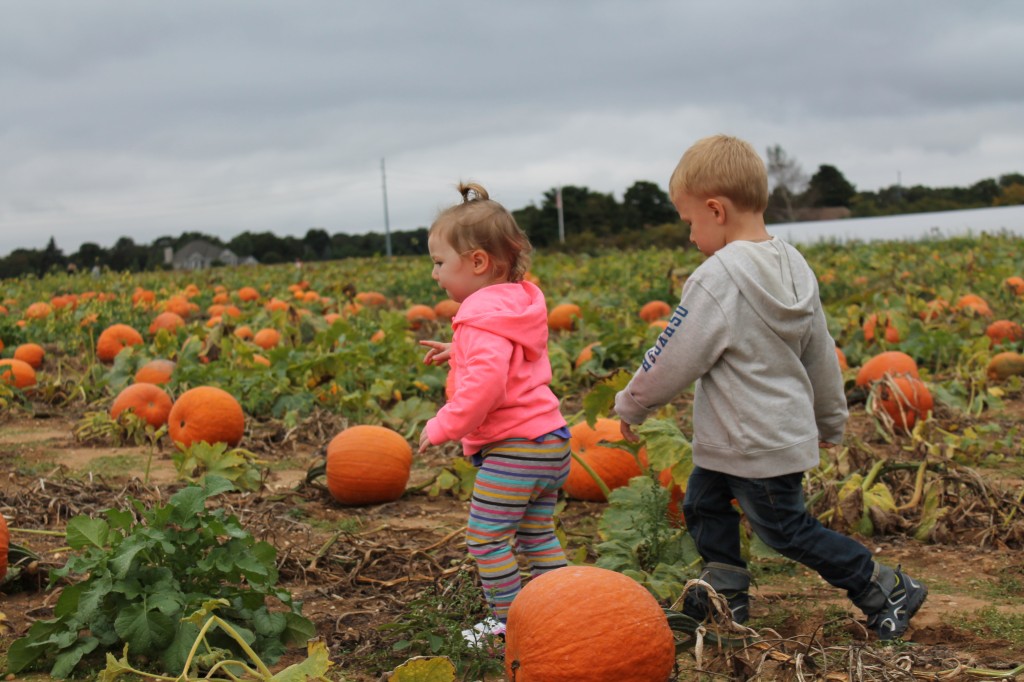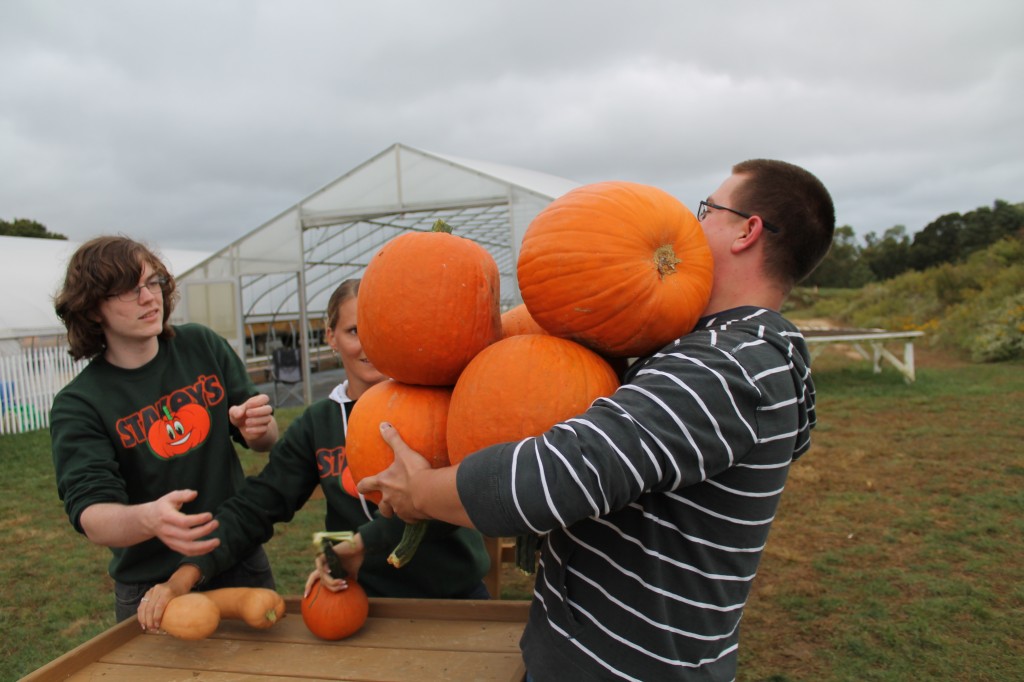 Stakey's has a flat rate for all you can carry, so we loaded up all eight pumpkin and had Tommy carry them. He almost lost a few along the way, but luckily they all made it to the register in one piece. The kiddies also got to jump in the bouncy castle before the rain returned. I was hoping on getting into the corn maze, but we had to get going and out of the rain. All in all, we had a great time, and got a great deal on our pumpkins!
I love these little traditions that we are starting with Munchkin and I cannot wait to decorate our pumpkins and the rest of the house.
What are your fall traditions?