I love Thai food. I love Spaghetti Squash. So, it's natural that it would only be a matter of time before I decided to combine the two. On my last trip to Whole Foods, I scored the last Spaghetti Squash in the produce section, so this was a sign that I had to use it for something really yummy.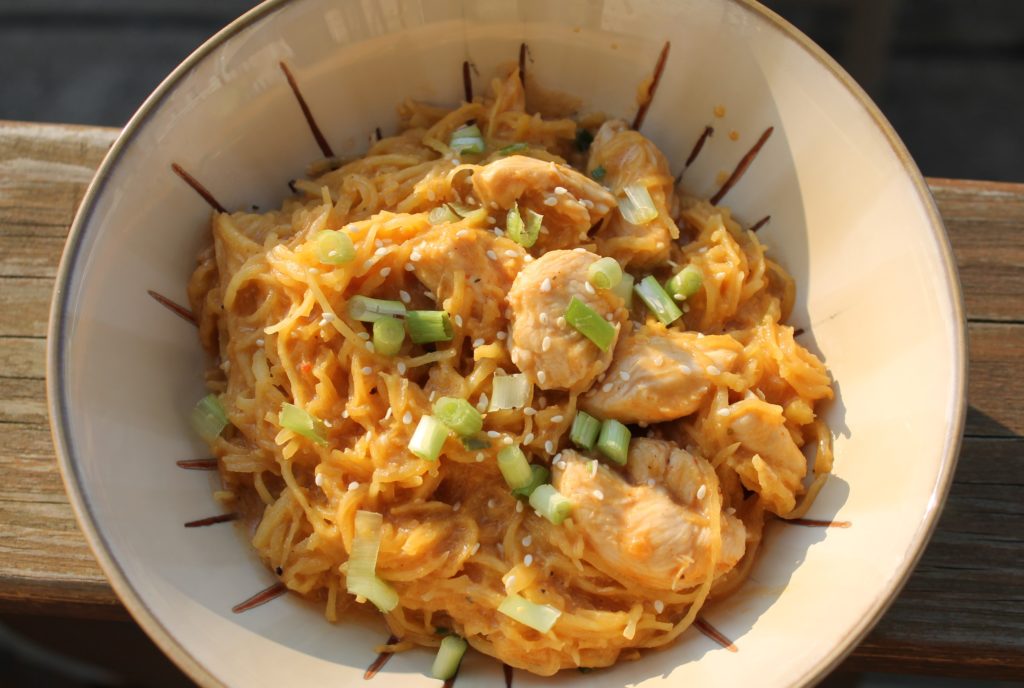 Enter, Thai Peanut Sauce Spaghetti Squash. This was super easy to make and so, so good.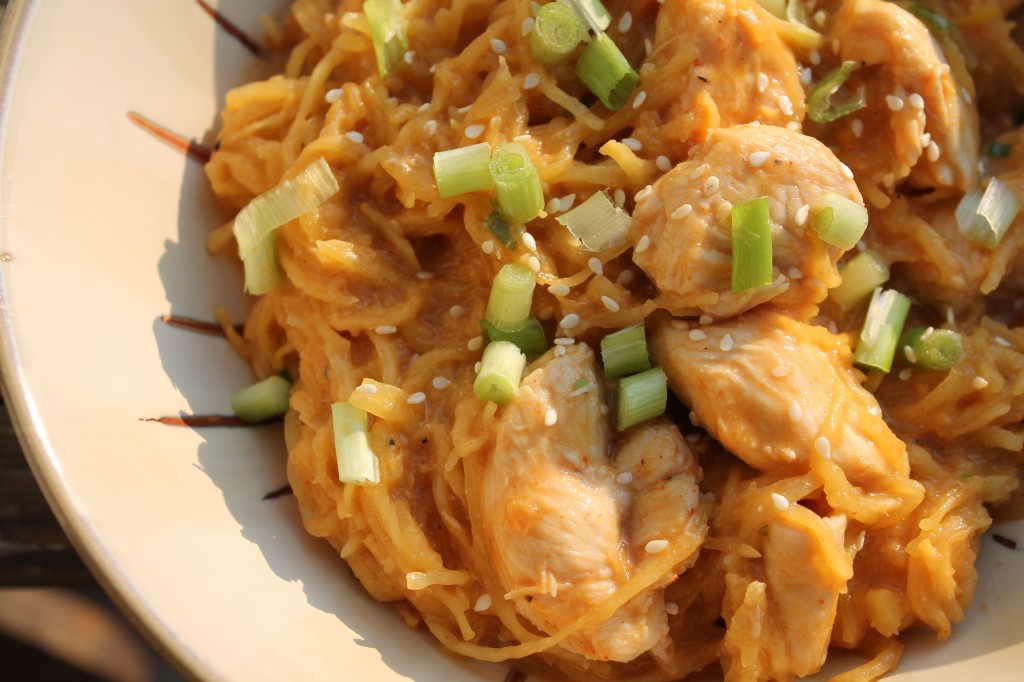 Not too sweet, not too spicy, totally hit the spot. And I can't forget to mention that it was super simple to make.
Thai Peanut Spaghetti Squash
1 spaghetti squash
2 chicken breasts, thinly sliced into one inch chunks
1 tablespoon coconut oil
1 cup unsweetened Coconut Milk
1 cup natural Peanut Butter
2 tablespoon Thai Red Curry Paste
2 tablespoon Liquid Aminos or Soy Sauce
4 tablespoon Fish Sauce
4 teaspoons toasted Sesame Oil
pinch of ground Ginger
pinch of ground Cinnamon
pinch of ground Black Pepper
1/2 cup chopped Green Onion
1/2 salted Peanuts, chopped
Preheat oven to 375 degrees F. Carefully, cut the Spaghetti Squash in half, remove the seeds and coat with a bit of coconut oil. Bake for 40 minutes to one hour, until fork tender. Remove from oven and allow to cool slightly before removing the spaghetti strands with a fork.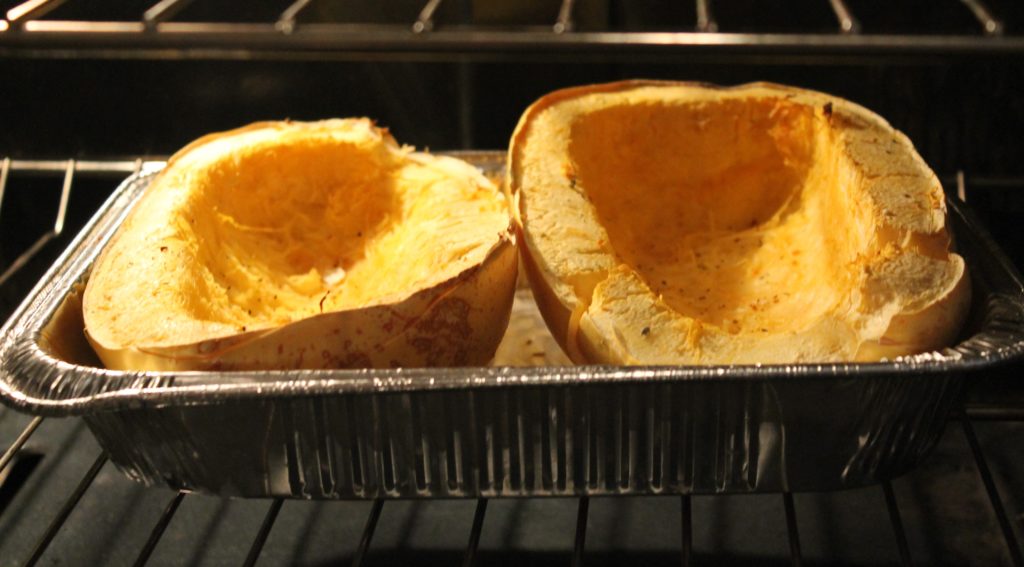 While the squash is baking, combine coconut milk, peanut butter, curry paste, aminos, fish sauce, sesame oil, ginger, cinnamon, pepper, green onion and peanuts in a large bowl and whisk together until smooth and creamy.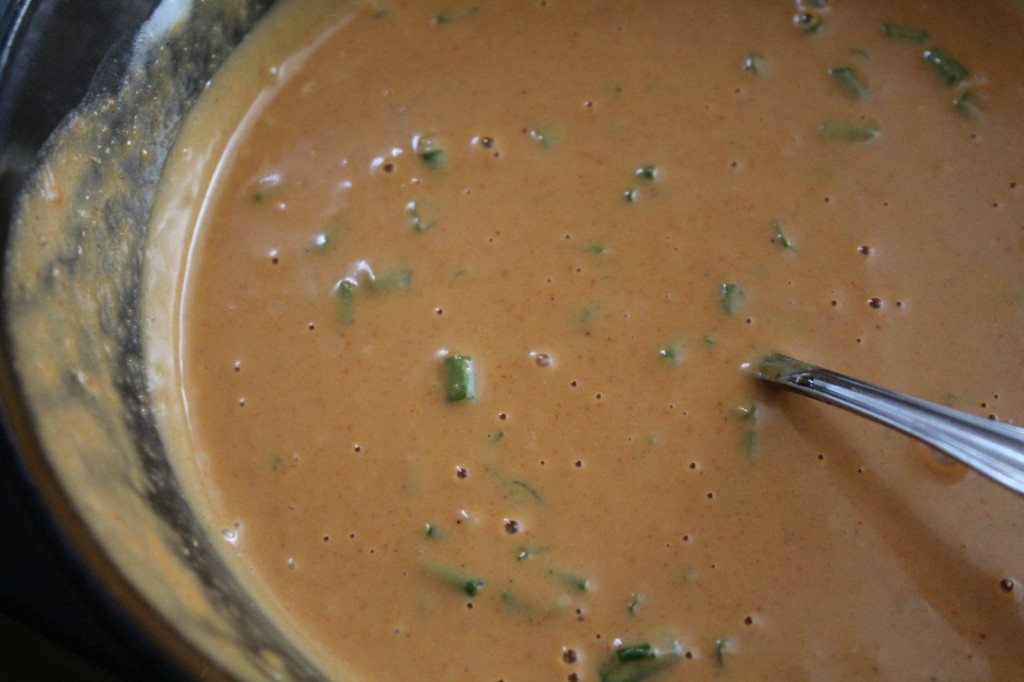 Take about a quarter of the sauce and marinate your chicken in it for about 40 minutes, while the spaghetti squash is baking. Once marinated, heat the remaining coconut oil on a large skillet and cook the chicken. Once chicken is fully cooked, top it with the rest of the sauce and toss in the spaghetti squash.
Garnish with some green onion, crushed peanuts or sesame seeds and dig in!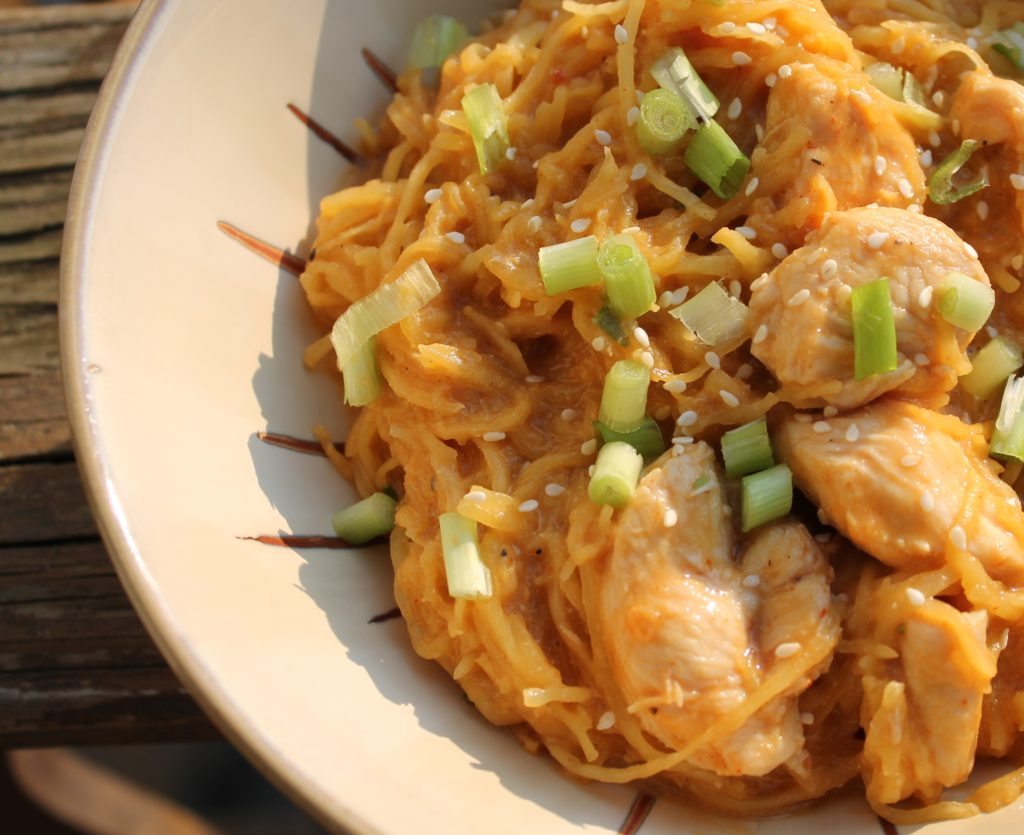 It is also really easy to make this recipe vegetarian and vegan. Just remove the chicken for veggie and the fish sauce for vegan. This dish is also paleo friendly! Hope you enjoy!