A few days ago I did some grocery shopping at a local Whole Foods-esque supermarket. I always have to walk through the hot bar area, even if I'm not going to get anything from it, just to see what they have. This time I came across this gem, snapped a quick pic to remember it and started planning on how I can make it even better.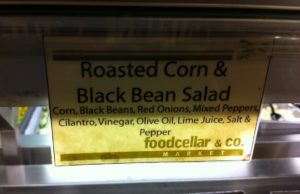 Since I've been on a quinoa kick lately so it was only natural that I included some in this recipe to create Southwestern Quinoa Salad. Holy Moly people! This stuff is addicting!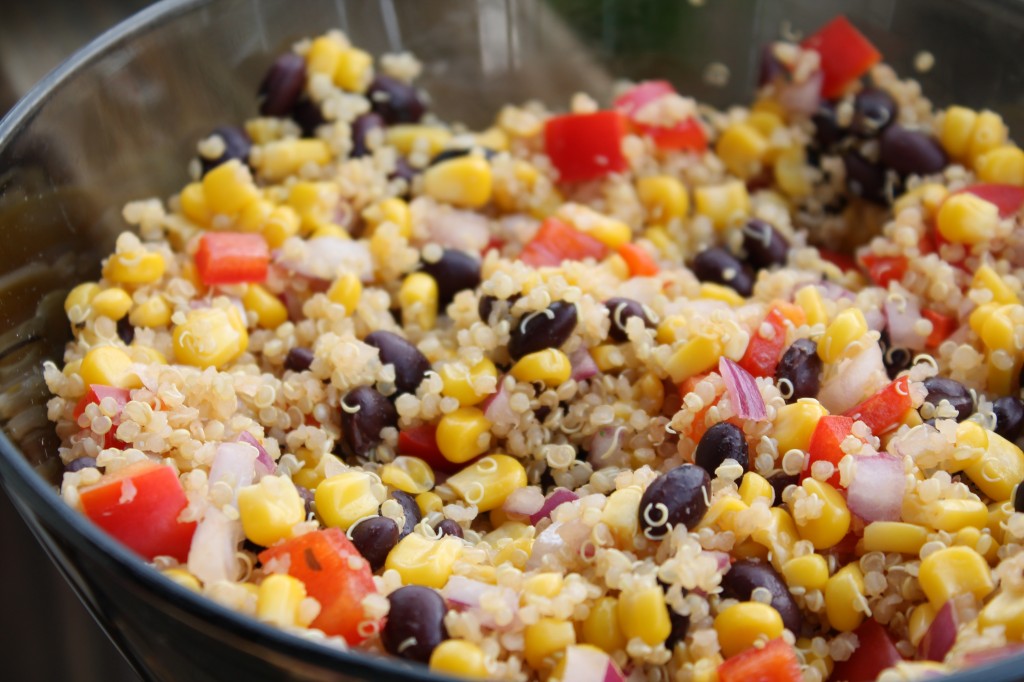 Southwestern Quinoa Salad
1 cup dry quinoa
2 cups veggie stock
1 can black beans
1 cup corn
1/2 medium red onion, diced
1 red pepper, diced
juice of 1 lime
1 tablespoon vinegar
2 tablespoons sriracha
salt and pepper to taste
Pour veggie stock into a large pot and add quinoa. Bring to a boil, reduce heat, cover and let simmer until quinoa is light and fluffy. Drain and rinse can of black beans. Combine beans, corn, diced onion and pepper in a large bowl. Add cooled quinoa, lime juice, vinegar and sriracha and mix to combine the flavors.
——————————————————————————————————————————————–
I guarantee that you will not be able to keep yourself from reaching for more spoonfuls of this salad and it is perfect for your 4th of July BBQ! Needless to say, there were no leftovers after out Sunday BBQ, we all could not get enough.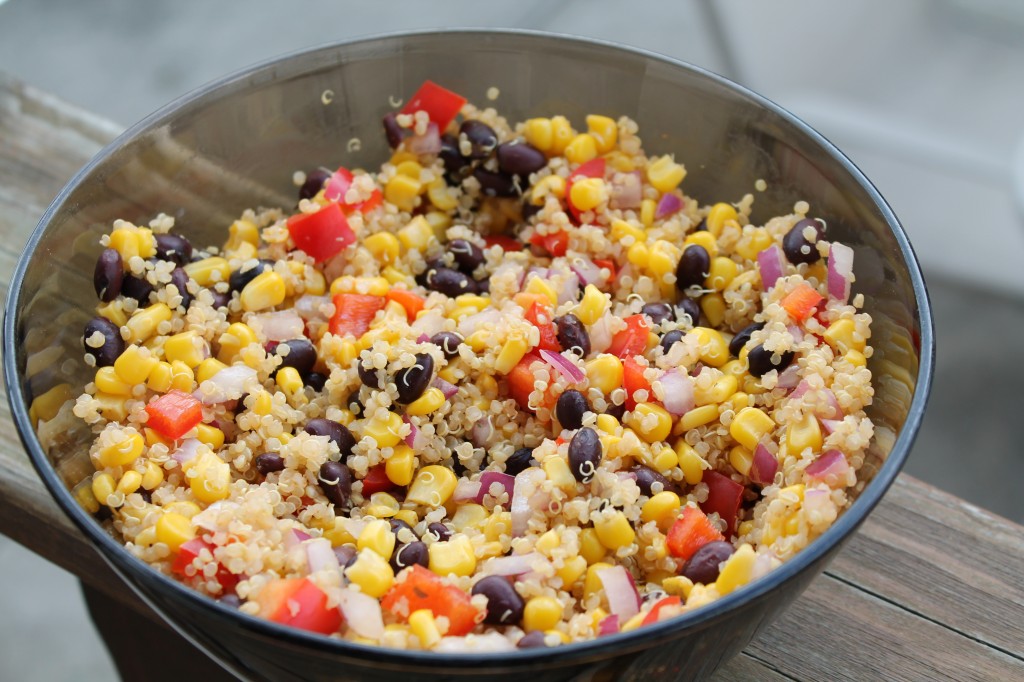 What's your favorite way to prepare quinoa? What's your favorite BBQ side-dish?