Ever since I tried seaweed salad for the first time at a sushi restaurant a few months ago, I've been hooked. It is my appetizer every single time we go for sushi, and Tommy has gotten hooked on it, too. On our last trip to Whole Foods over the weekend, Tommy got the idea that we should try to make Seaweed Salad ourselves. He did some research, and came up with the ingredients we needed to buy to make this incredibly delicious and good for you salad.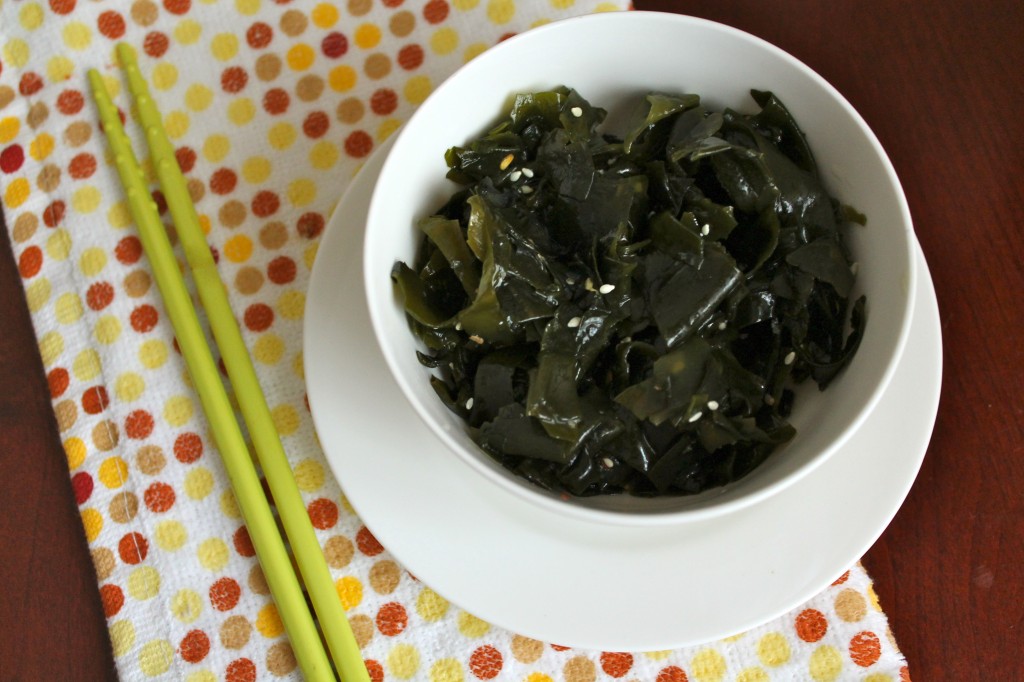 Seaweed Salad
1 package dried wakame seaweed
4 tbsp rice wine vinegar
4 tbsp liquid aminos or soy sauce
2 tbsp Asian sesame oil
2 tsp freshly grated ginger
1 tsp red pepper flakes
sesame seeds to garnish
Soak the seaweed in hot water for 5-10 minutes. Drain the hot water, rinse with cold and squeeze out the excess water. In a separate bowl combine rice wine vinegar, aminos/soy sauce, ginger and red pepper flakes. Pour mixture over the seaweed and toss to combine. Sprinkle with sesame seeds and dig in.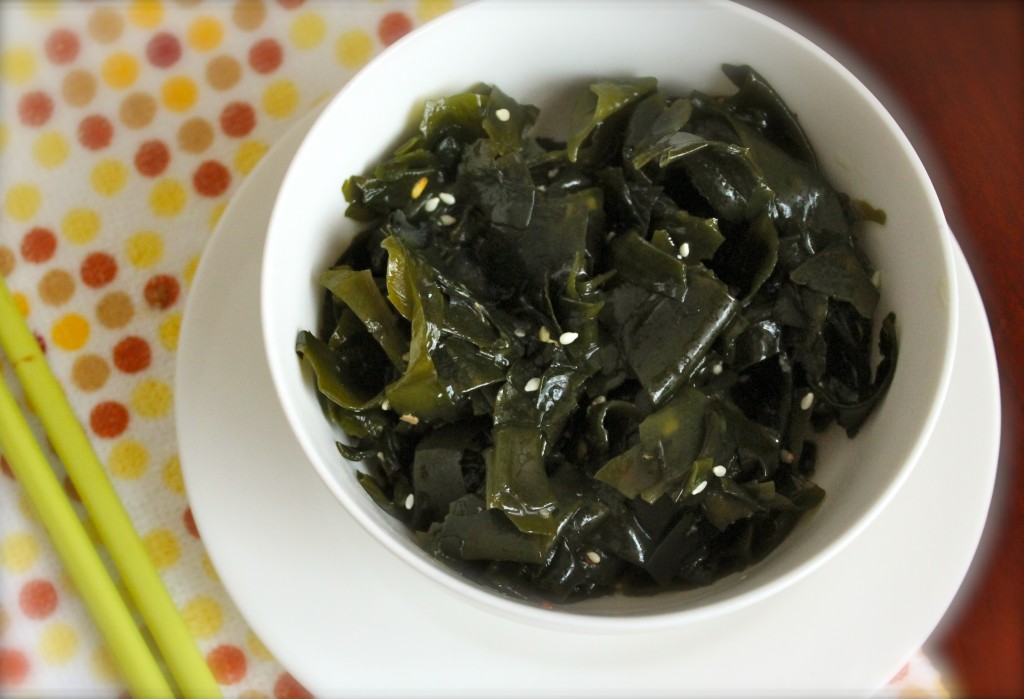 Bet you didn't think it was that easy, huh?
BTW, this is what the seaweed looks like at Whole Foods. It took us about 10 minutes staring at the seaweed section before we found it.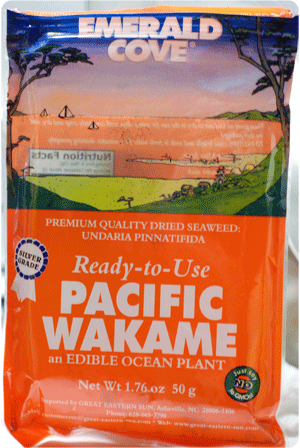 What's your must-have at a Japanese restaurant?