On Saturday, we headed out to the city to enjoy the day in Central Park. Central Park is a place that is sooo close, but we do not go there often enough. It was a great and  relaxing day in the middle of the hustle of New York City.
We started off with a picnic…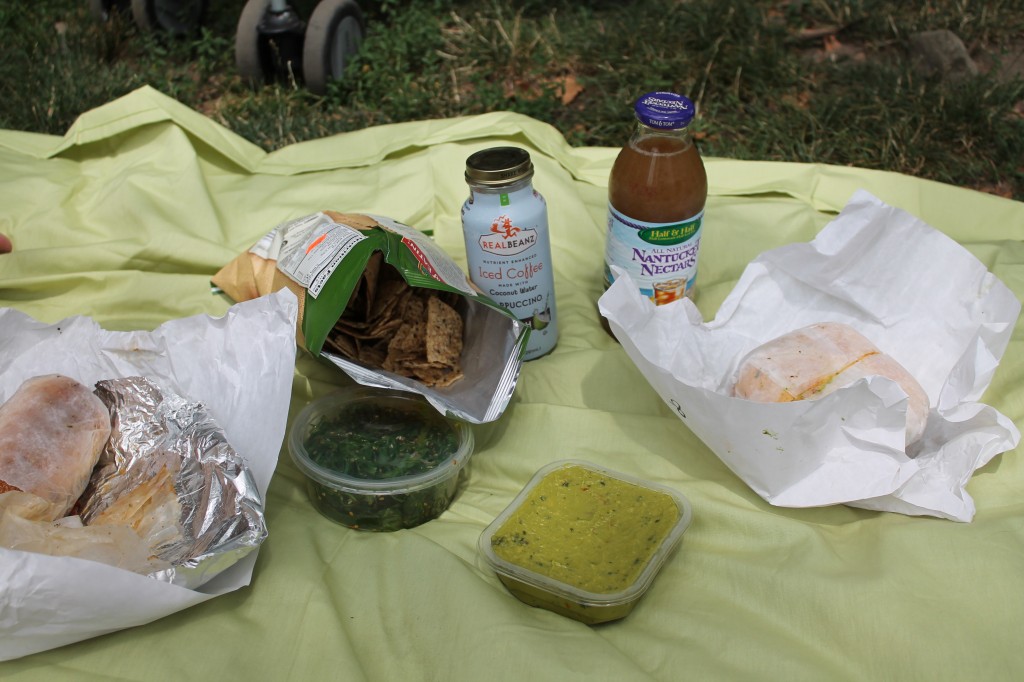 We got sandwiches from a little deli called Hana next to the subway in Brooklyn. I found the deli on Yelp and the reviews sold me. People called the deli the best sandwiches in NYC, so I knew I had to try it. All the sandwiches have really funny names – mine was called the Crazy Bitch and was so so so so good. I don't remember all the things that were on it, but it did have prosciutto, avocado and alfalfa sprouts. We also got a seaweed salad to share and some chips and guac to munch on.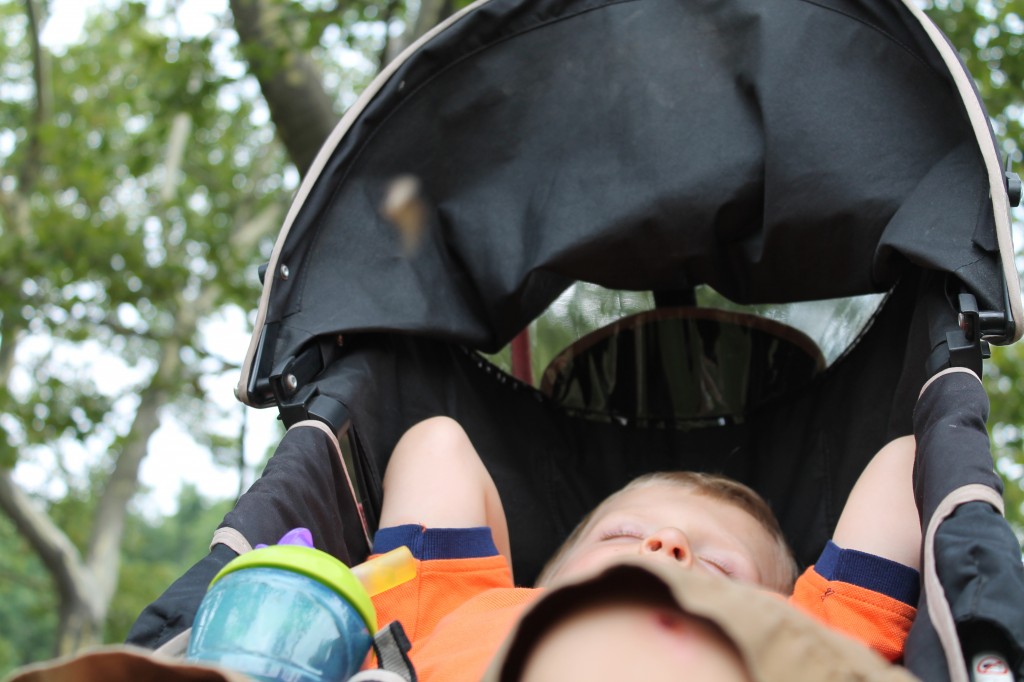 Munchkin fell asleep before we got to the park, so he enjoyed a nap while Tommy and I relaxed.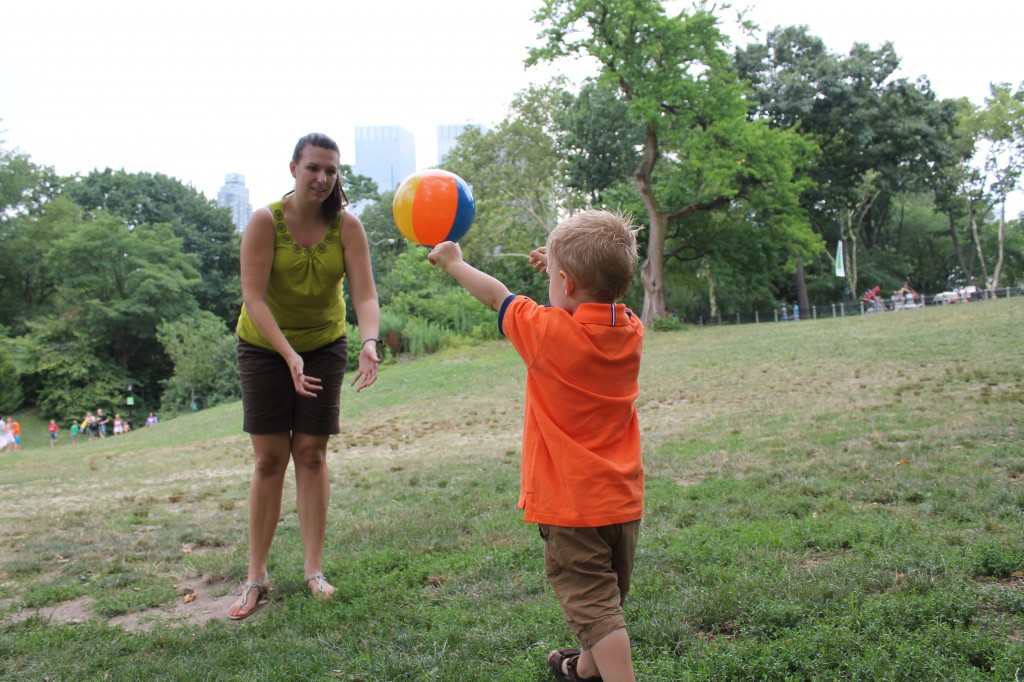 Soon the little man was awake, and it was time to get moving. We started off by playing ball. We ran up and down the hill a few times and saw lots of horseys going by.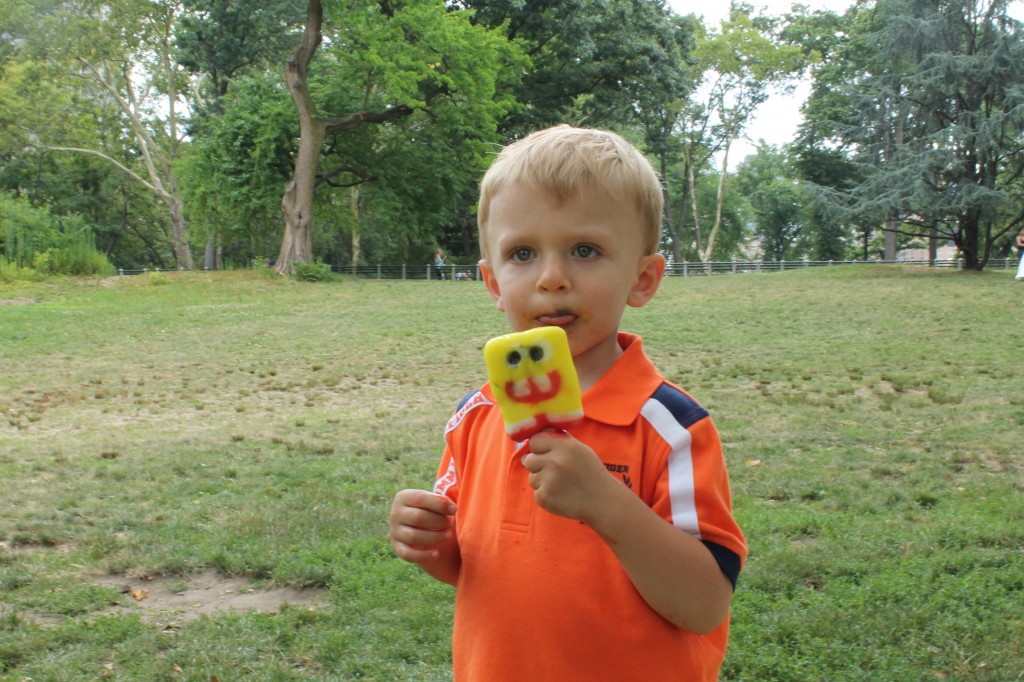 We had some ice cream and got a little messy so we needed a wardrobe change.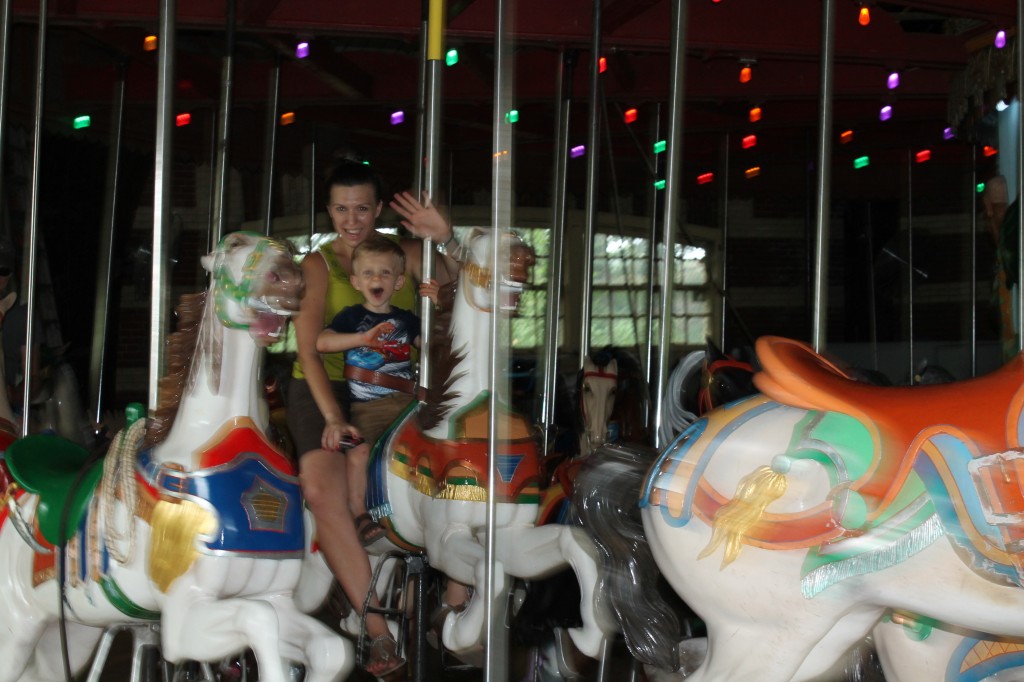 We rode the carousel.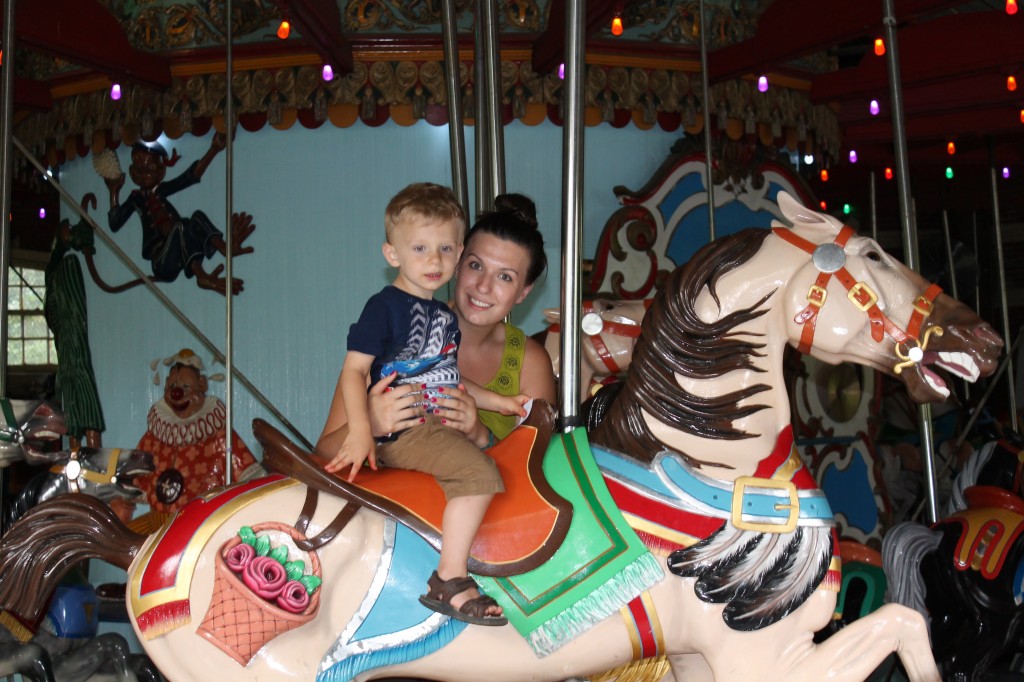 After riding the horseys, we headed over to the playground and played in the sand.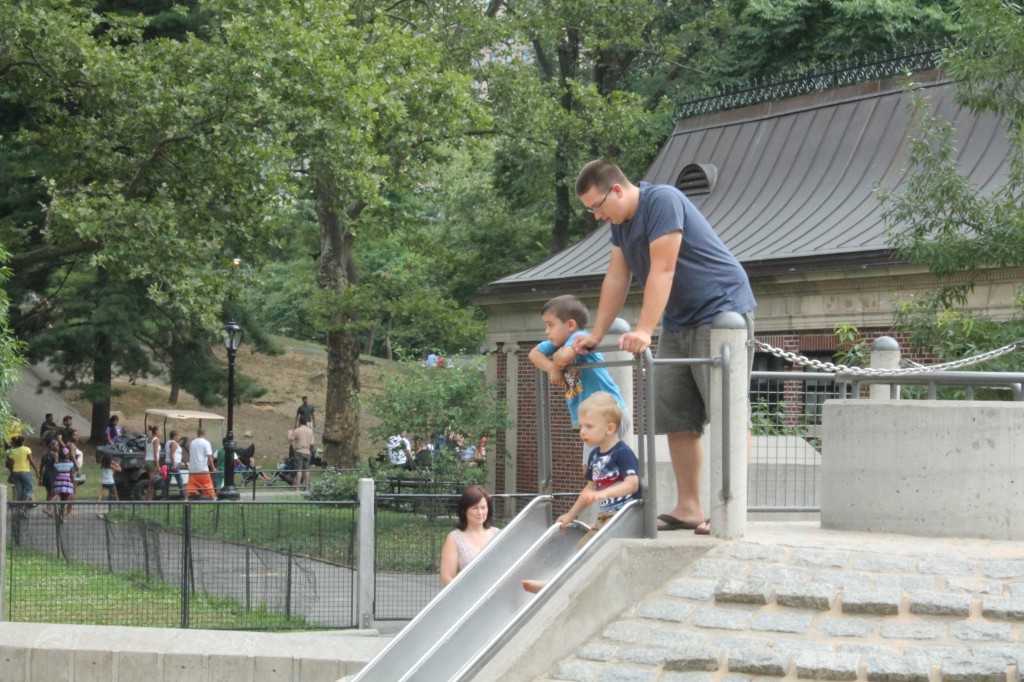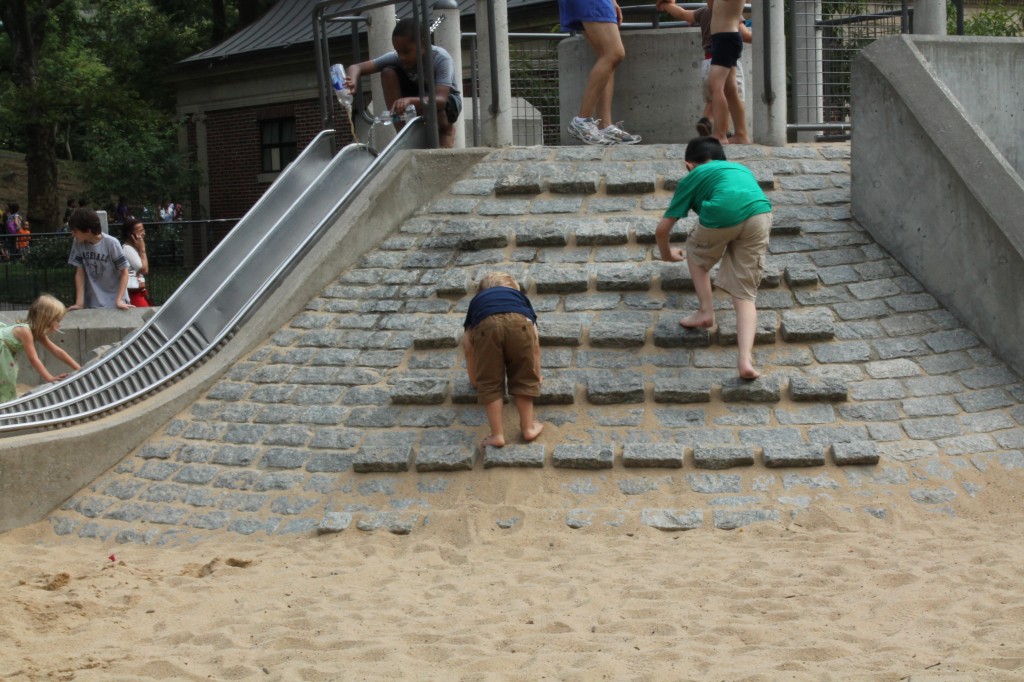 It was an awesome day and I can't wait to go back. We were all surprised how fun and relaxing spending a day in the city could be!
What did you do this weekend?