On Friday, Tommy and I met up with some friends for dinner and drinks. We had originally planned on going to a bar afterwards and having some fun, but that plan fell through and Tommy and I headed to the High Line instead. The High Line is a city park that is built on old elevated railroad tracks that runs from the Meatpacking District all the way up to the West Side Yard.
We got to the High Line in time to catch the last glimpse of the sunset.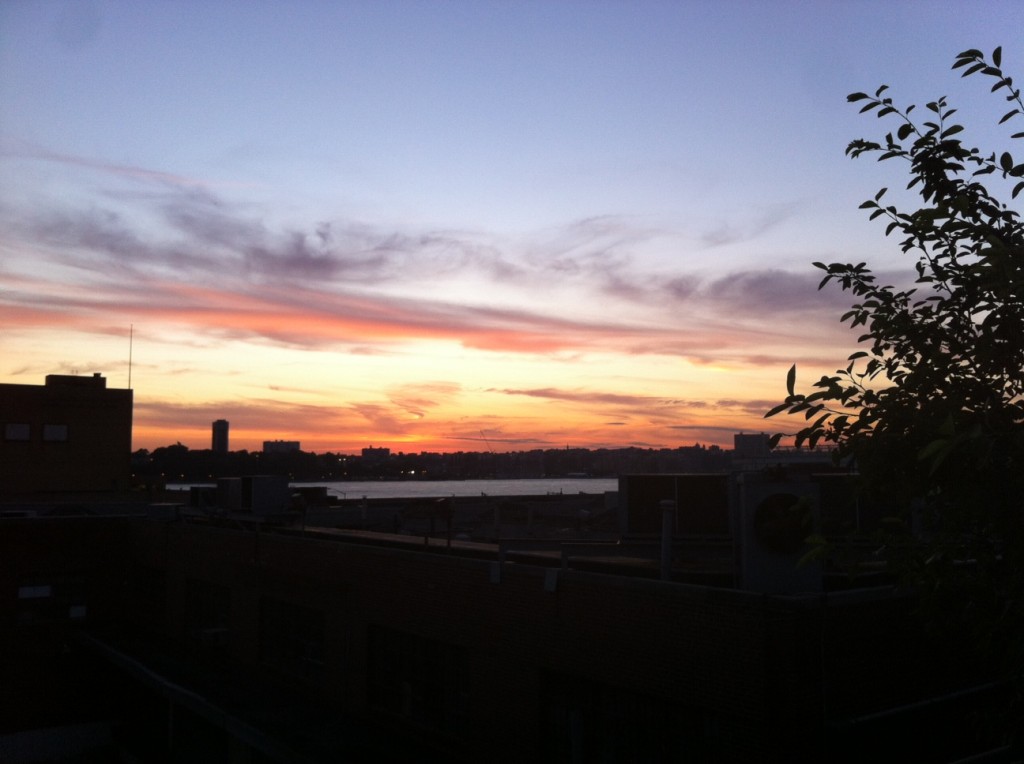 It was our first time visiting the park and I was beyond amused by the fact that there were exposed railroad tracks that you could walk on without worrying about incoming trains.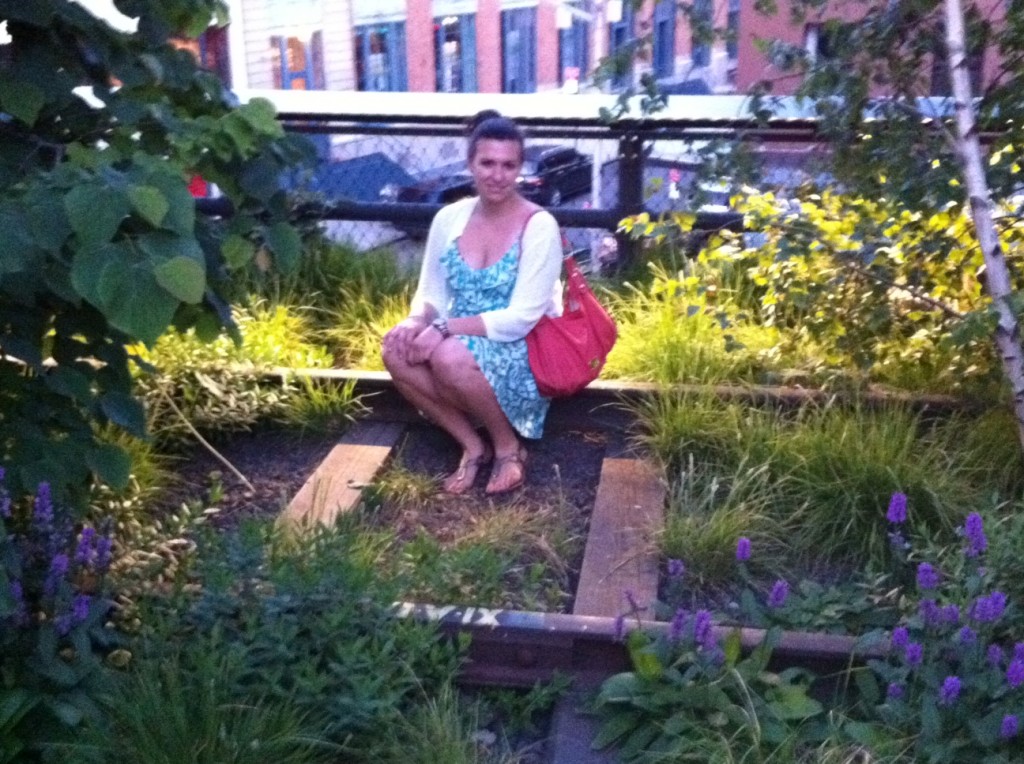 I was more than happy to pose for a photo, especially since I had been telling Tommy that I want to go to the LIRR tracks near our house to take pictures just a day earlier. He told me that I'm crazy BTW. I have a strange fascination with train tracks, I guess.
As we wandered along the the park, we came upon a few food carts and since we didn't have dessert, we decided to get some ices from People's Pops.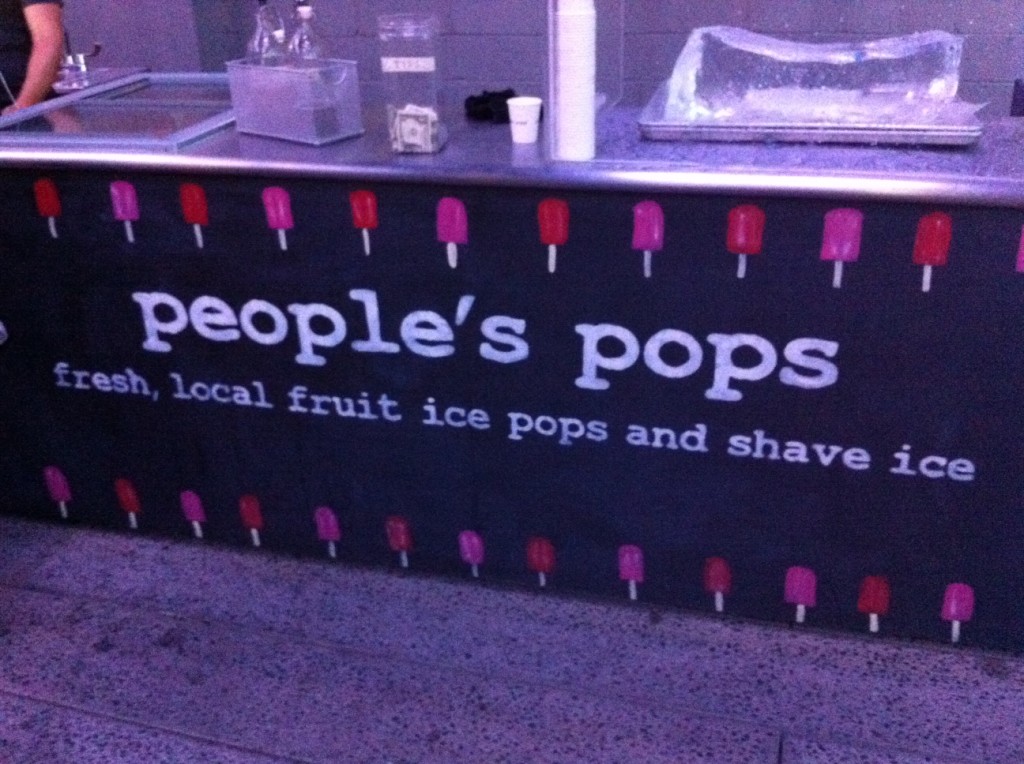 Tommy had the Blueberry Peach pop, which was amazing, but I opted for a Rhubarb shaved ice.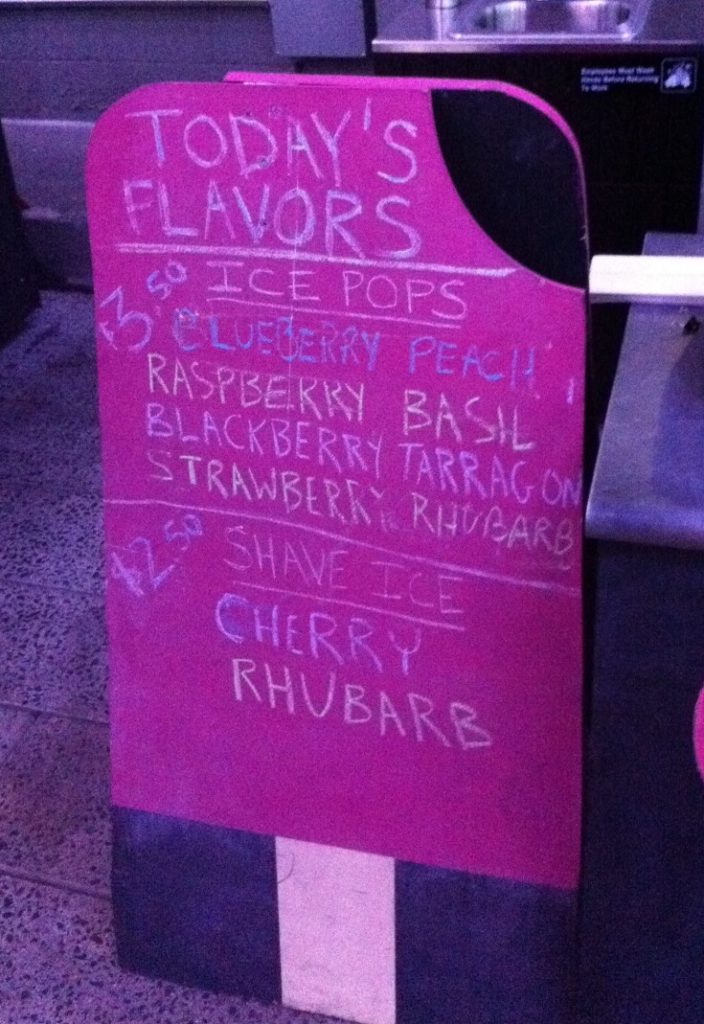 And to my surprise, there was a huge block of ice which was actually shaved in front of us to make my ice. Pretty awesome!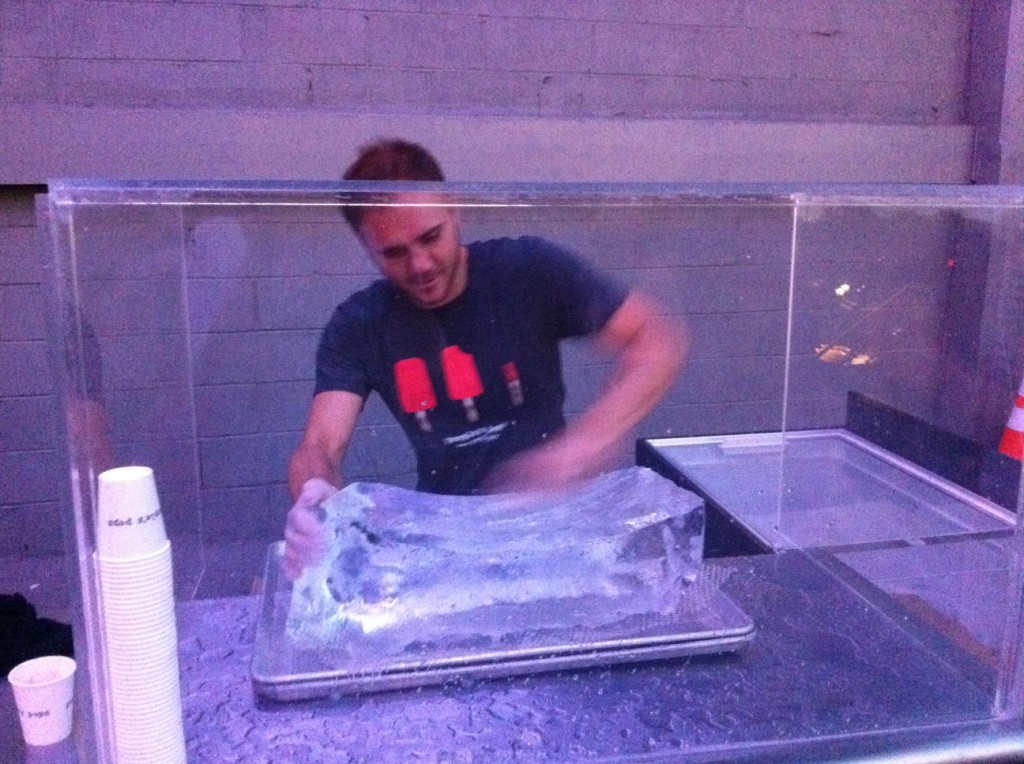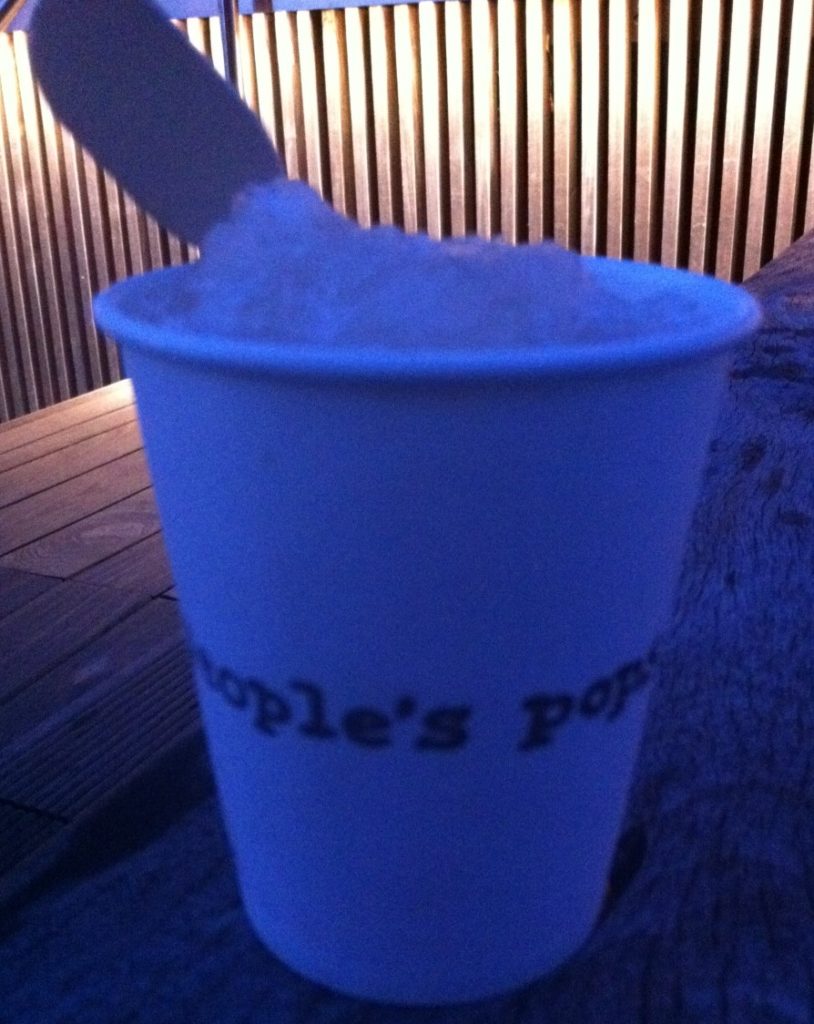 We didn't have a chance to walk all the way to the other end of the High Line, but I made Tommy promise me that we would come back soon before we got on the steps to go down. I can totally see us picnicking there on a sunny afternoon!
What did you do this weekend? Are there any unconventional parks in your city?