Today's breakfast was too good for words, but that won't stop me from writing about it.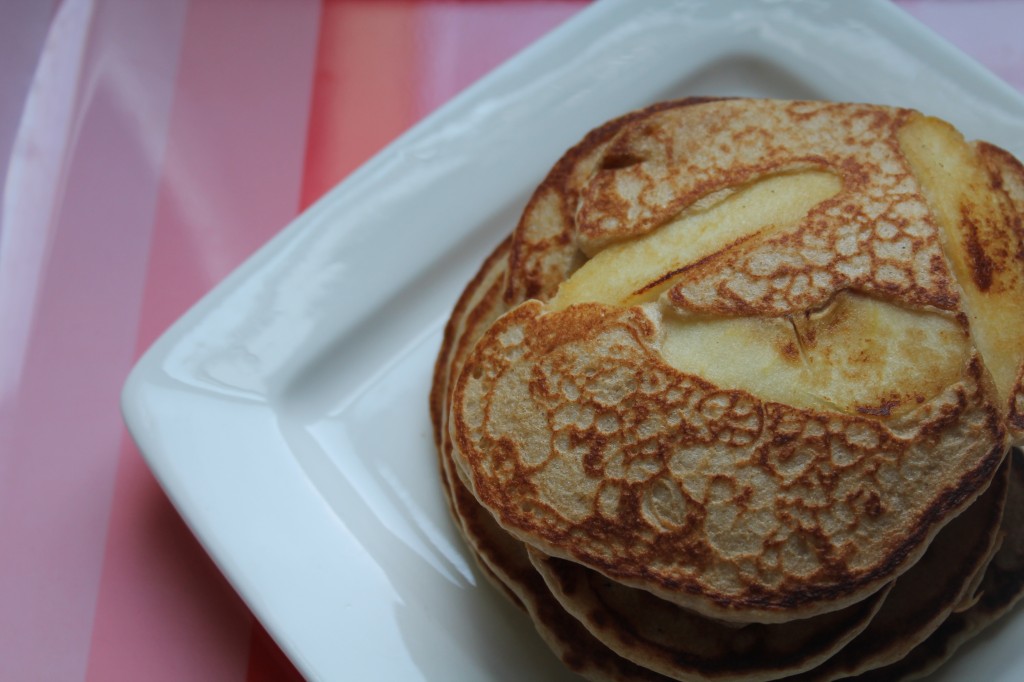 Apple pancakes are a food that brings me back to childhood breakfasts, sitting around a huge table with all my cousins in Poland. My aunt and uncle's house in Poland was a magnet for the whole family's kids so sometimes there was 11 different little mouths to feed in the morning. In the late summer, once the apple trees started producing fruit, apple pancakes were a favorite.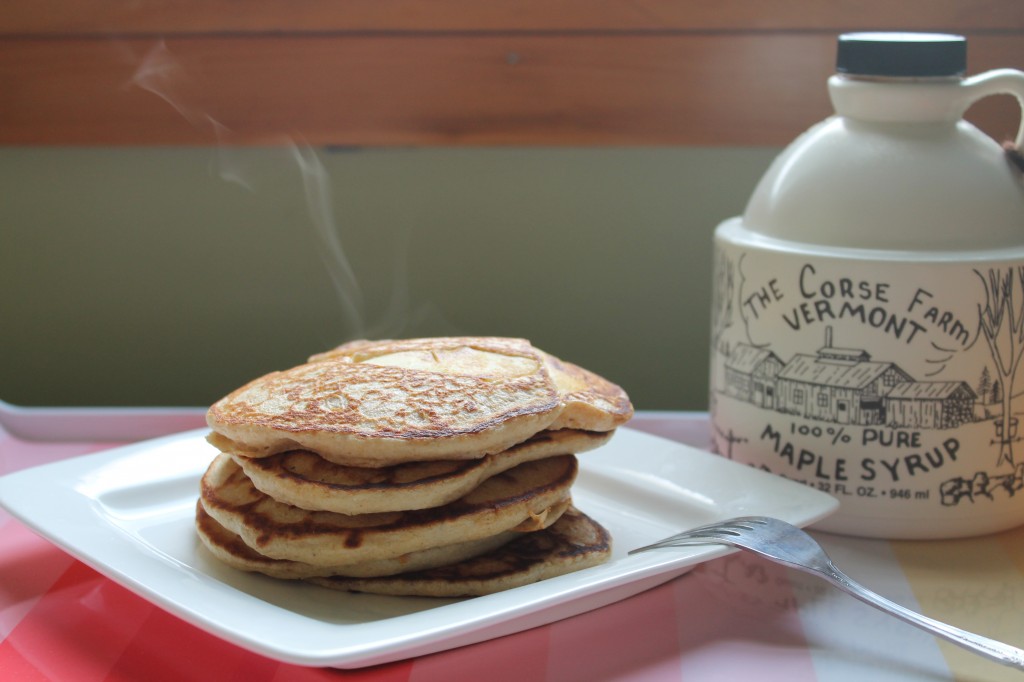 These pancakes are a bit different than the ones my aunt used to make, Polish pancakes are much thinner and more crepe-like, but they are amazing nonetheless.
Apple Pancakes
2/3 cup buttermilk (or combine 2/3 cup milk and 2 tablespoons vinegar and let stand to make buttermilk)
1 cup whole wheat flour
2 tablespoons sugar
1 teaspoon baking powder
1/2 teaspoon baking soda
1 egg
2 tablespoon oil
1 large apple, peeled and sliced thinly
Combine flour, sugar, baking powder, and baking soda  in a large mixing bowl. Whisk together egg, buttermilk and oil. Pour the flour mixture into the wet ingredients and whisk until lumps are gone. Heat a large skillet over medium heat, and coat with cooking spray. Put down apple slices into the skillet and pour large spoonfuls of batter over the slices. Cook until bubbles appear on the surface. Flip with a spatula, and cook until browned on the other side.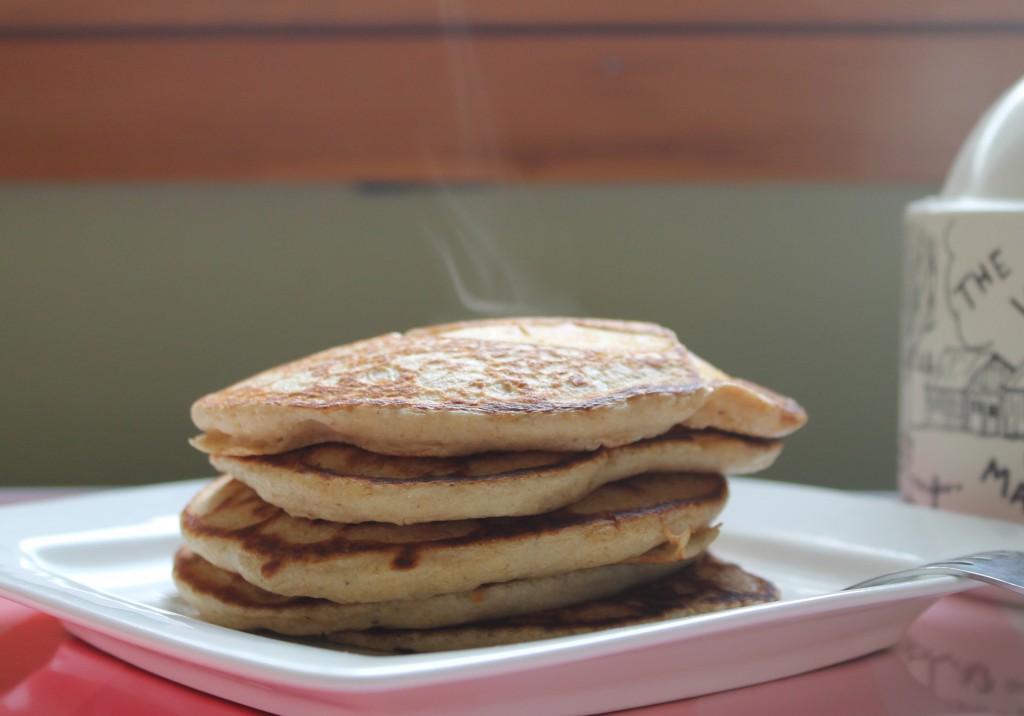 Happy eating!
What was your favorite childhood breakfast?