I want to say thank god it's Friday, but there won't be much of a weekend around these parts. I am hoping to squeeze in a Cinco de Mayo celebration tomorrow night because I love me some margaritas and Mexican food.
Anyway, yesterday was an exciting day in terms of food and babies. When I got home from work, I had no idea what to make for dinner, and it didn't help that our fridge is basically empty. I got crafty with the ingredients that I had on hand and my craftiness turned out pretty darn good. I made Chicken Salad Stuffed Avocados.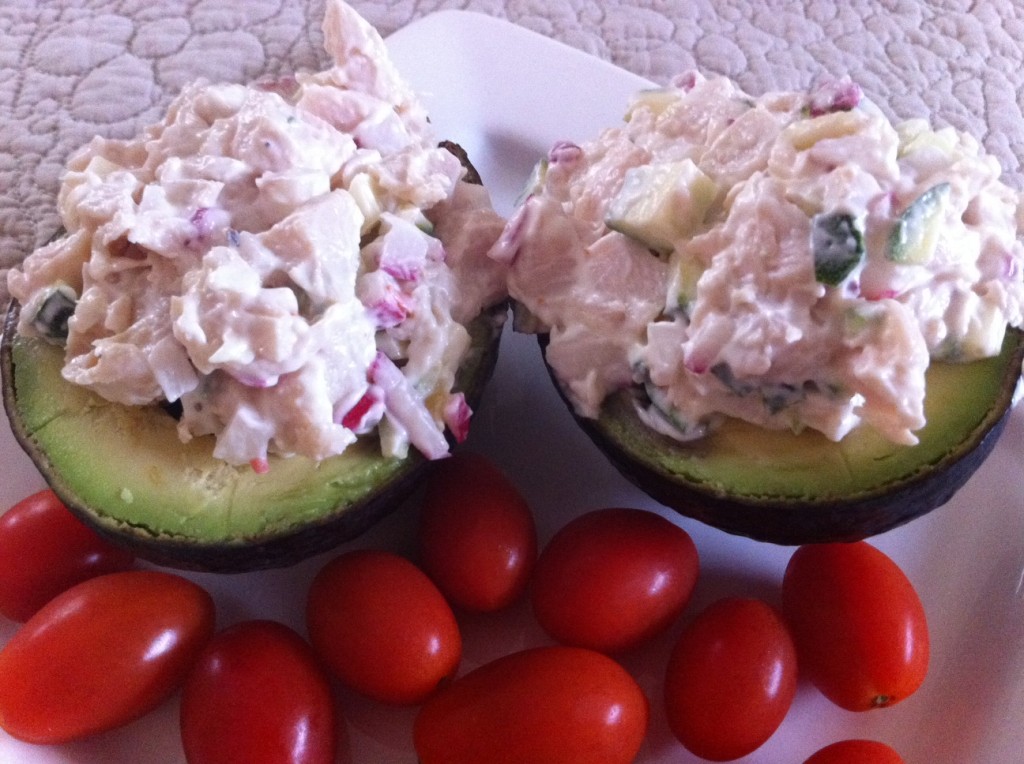 Chicken Salad Stuffed Avocado
1 chicken breast
1 radish
1/2 medium zucchini
salt and pepper, to taste
1 tablespoon light Mayo
1 avocado
Dice the chicken breast, radishes and zucchini. Mix with mayonnaise and season with salt and pepper. Cut avocado in half lengthwise and remove pit. Top the avocado with the chicken salad and enjoy. 🙂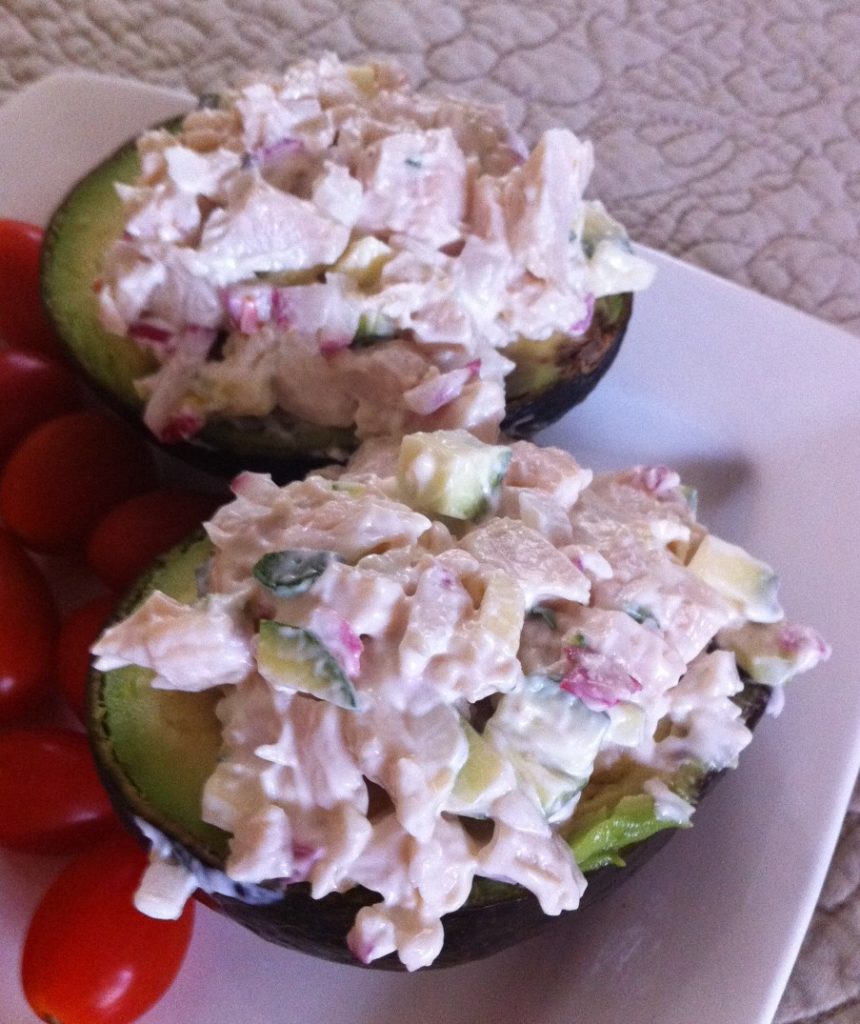 After dinner, I had planned on having an all evening study session, but when my mom got home she suggested that we go bring over the gift we had gotten for my neighbor and her new baby. I have been dying to see that little guy since he came home two weeks ago, so I most definitely agreed to take a break and go over.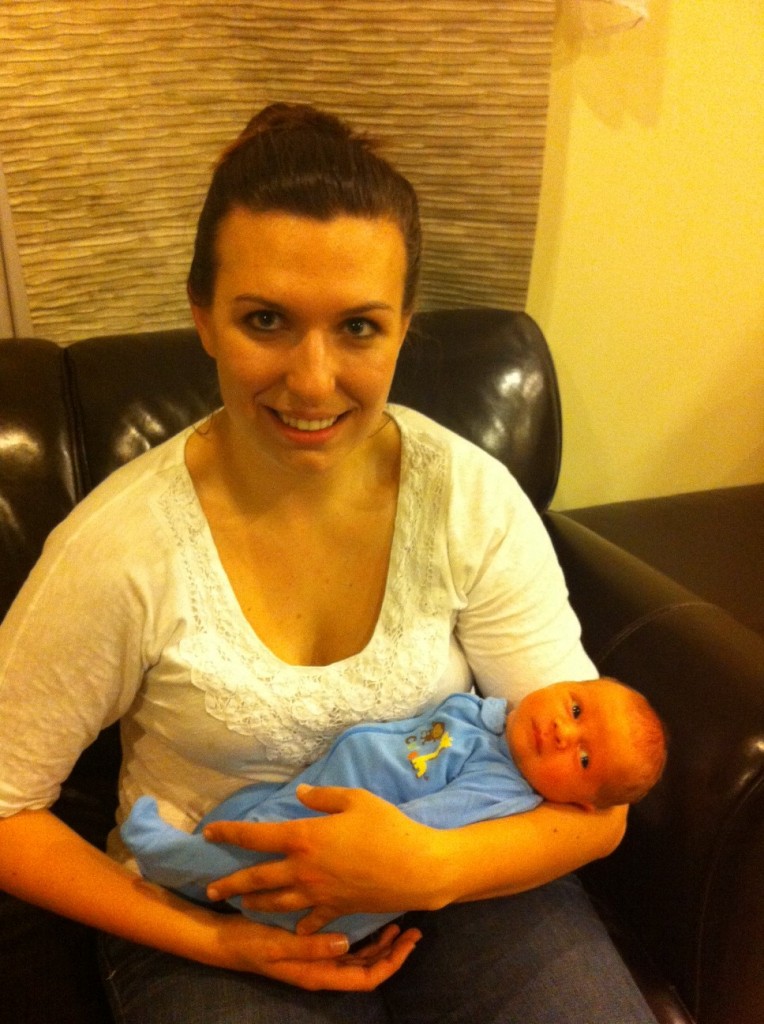 Munchkin is no longer the youngest kid on the block. Little Oscar is just three weeks old and a total cutie pie. It's hard to believe that Munchkin was this tiny and fragile at one point. Munchkin was very excited to meet Oscar too and kept repeating Hi Baby! So cute!
Have a great weekend!
Any fun plans for the weekend? Are you celebrating for Cinco de Mayo?