Since I loved the package I got last month, I added my name to the Foodie Pen Pal list for May!
I sent a quinoa filled package over to
Heather at Ohayo Bento
and received an awesome batch of goodies from Melissa at
Our Geeky Life
. Without further ado, here is my Foodie Pen Pal Reveal!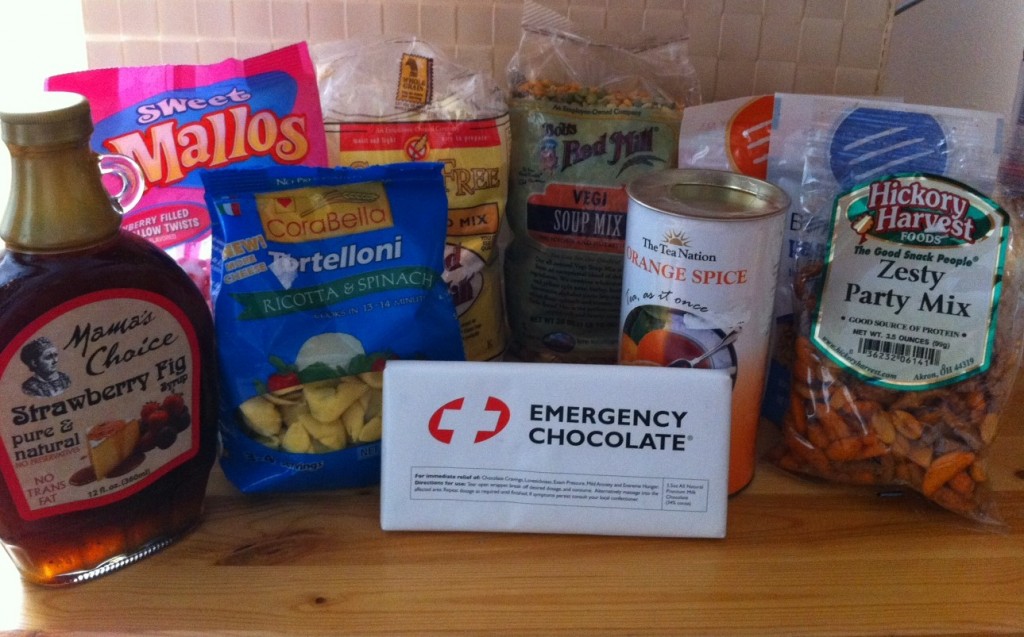 Where do I even begin? I was spoiled this month big time!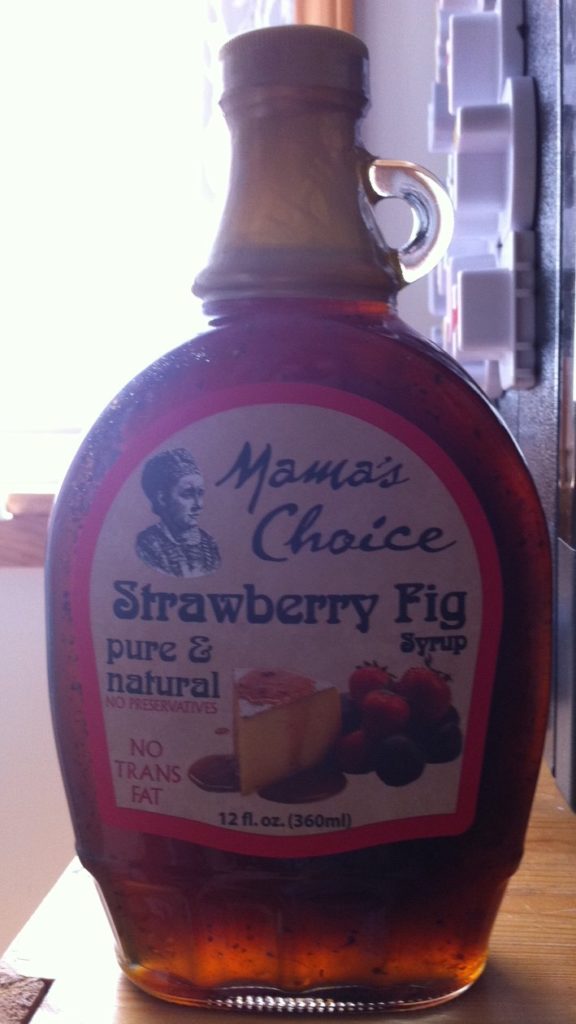 The Strawberry Fig Syrup is absolutely delish. I have been using it to top my waffles for breakfast in the morning and it an awesome replacement for Maple Syrup. The bottle also says you can top ice cream with it as a dessert which I need to try!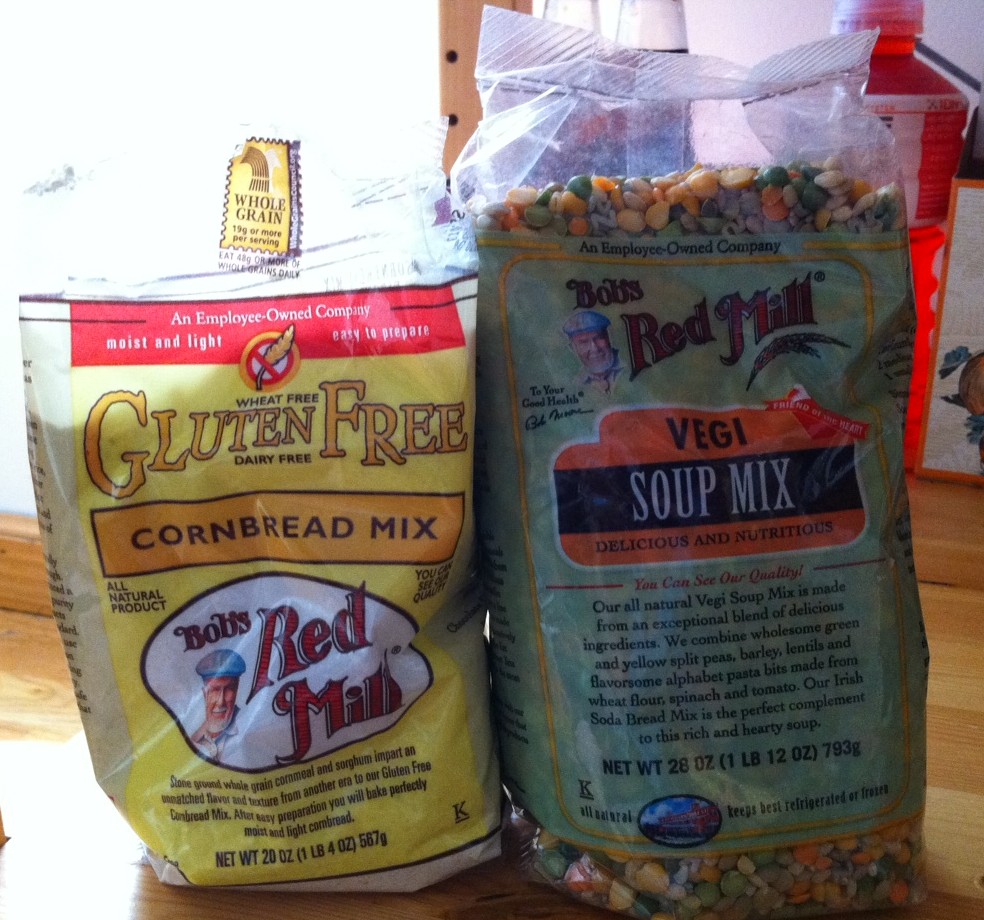 I haven't had the chance to try these two out, but how amazing does a big bowl of veggie soup with cornbread on the side sound? I need to make this for dinner, and soon!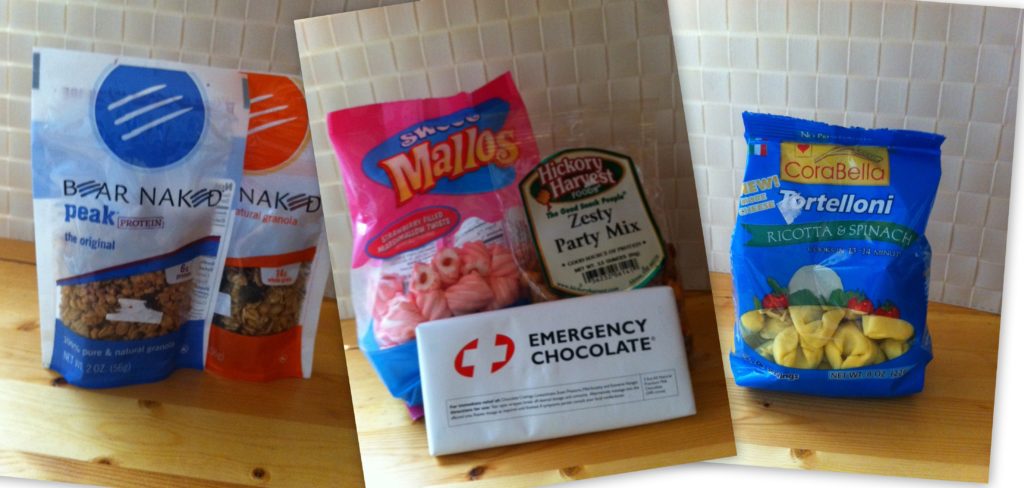 Mini granolas – perfect to take on the go
Emergency chocolate. Need I say more?
Zest Party Mix – I loved the flavor, Munchkin loved the pretzels.
Marshmallow Twists
Ricotta and Spinach Tortellini
Orange Spice Black Tea – seriously yummy!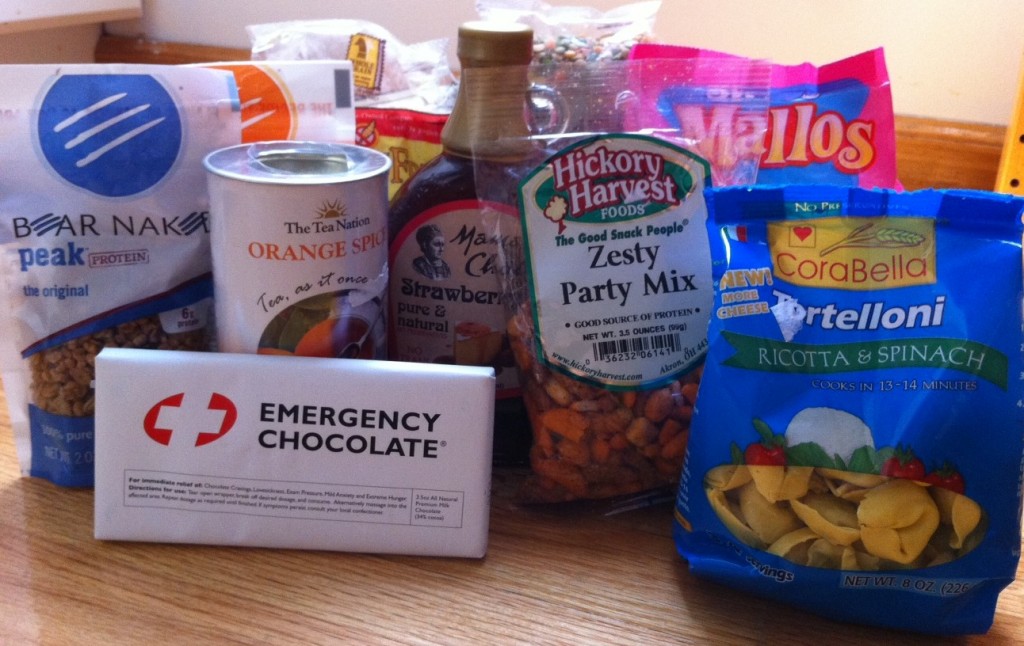 Thank you Melissa for the awesome package!
I have already signed up to participate in next month's swap, so stay tuned for more Foodie Pen Pal goodness! If you'd like to participate, please send an email to Lindsay at theleangreenbean@gmail.comand  include the following information:
-Your full name
-Your email address
-Your blog name/address (if you've got one)
-Your twitter handle (if applicable)
-If your from the US or Canada
She will need to hear from you by June 4th as pairings will be emailed on June 5th!
Have a great Thursday!
Have you ever participated in a blog swap? What's you favorite spicy snack?