I put my new kettlebell to good use last night and worked my bootay and thighs. I got an email in the afternoon from the Tone It Up Girls with a thigh workout and it got me thinking.  I decided to look up some kettlebell moves to work my thighs and booty because who doesn't want awesome looking legs for dress and shorts season. 25 sweaty minutes later, my workout looked a little something like this: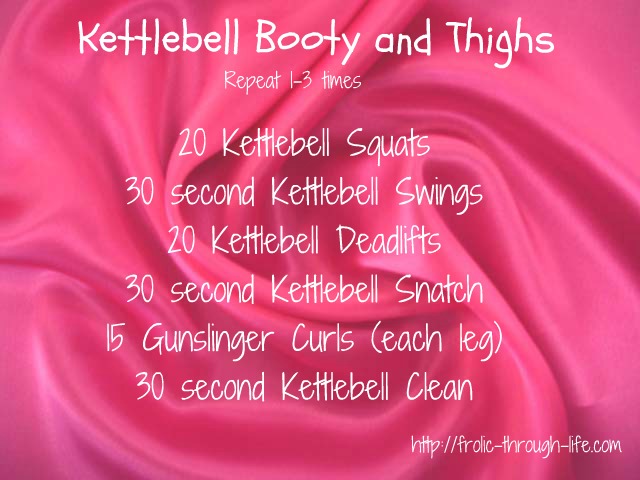 I am hoping that my legs don't fall off when I go for my run this afternoon because I was feeling the burn after this!
But before the workout ever happened, I enjoyed a dinner made by my lovely boyfriend. He made yummy sauteed chicken breast with perfectly seasoned red potatoes. Since he was making dinner, I decided to make dessert – chocolate parfaits. I had high hopes that these babies would look as good as they tasted, but that just wasn't the case. All of the layers kind of smushed together and it looked a little unappetizing. I layered chocolate pudding, fresh cut strawberries and crushed chocolate graham crackers in some tall beer glasses. Looked okay, tasted deeelish!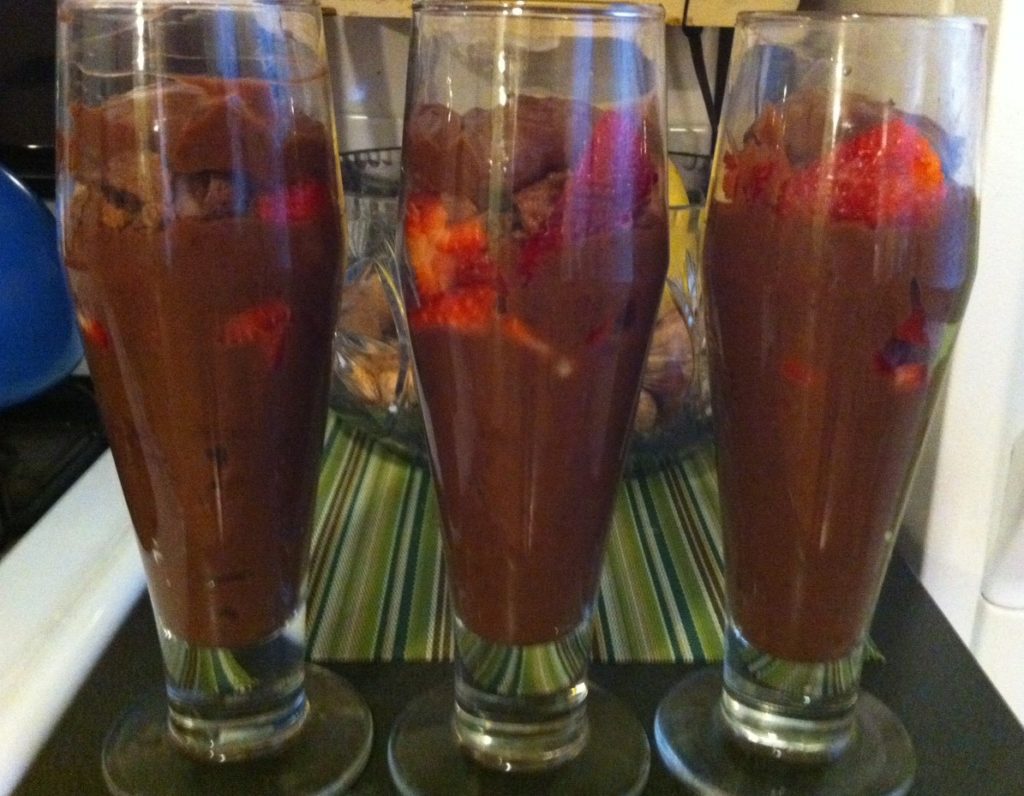 Can I also mention how in love I am with my new running crop pants. I picked up the Under Armour Shatter II Capri Pants last week at Century 21 for only $30 and I am in love.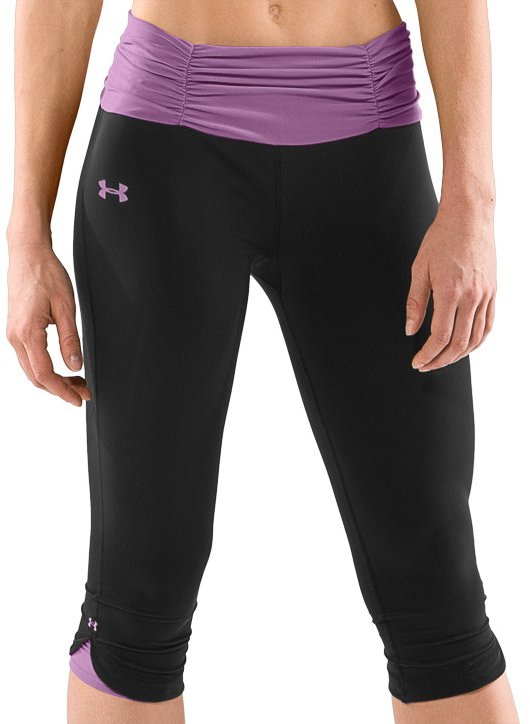 I was used to running in plain old leggings, but these really make a world of a difference. I am going to be in Century 21 this weekend because I need to pick up some hangers for my closet cleaning project and I am really considering picking up another pair. I am also in love with Under Armour's Victory Tank – it really keeps you cool and dry, even in the horrible humidity we've been having in NYC.
Have a great Memorial Day weekend!
What's a dessert that you love, but doesn't look great? Any plans for the holiday weekend?