There are many days that just don't have enough hours in them, and yesterday was definitely one of them. The first half of my day flew by in a flash and before I knew it I was on my way to school.
School was, well school, but the whole time I was there I had the thought that I still had a big assignment to finish, looming in the back of my head. When I got back home, I spent some time with Munchkin and put him to bed. I grabbed some brain food and hit the books. Pumpkin protein bar and half a banana topped with Choco Choco Peanut Butter.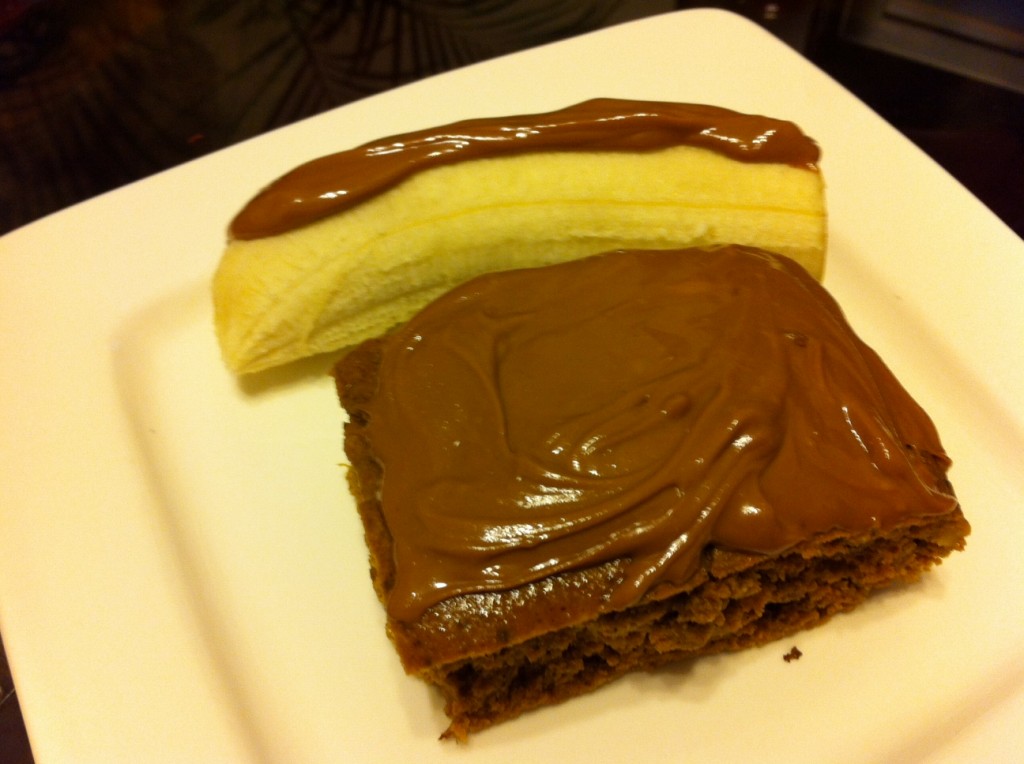 I had planned to get Workout B of the Bootcamp done some time last night, but that obviously did not happen because it was close to 1 AM when I got done with writing my contract. By the time, the only heavy thing I was up for lifting were my eyelids. I went to bed a little bit bummed because I have been doing pretty good with keeping up on all the workout for bootcamp over the last month, but life happens and you have to adjust accordingly.
On the bright side, I will be able to do my workout tonight with my new weights because they are scheduled to be delivered today. I noticed that the 5 pound weights that I've had and used since high school were just not cutting it anymore. I was set on the idea of buying 10 pound weights when Tommy told me to look into adjustable weights. I ended up getting the CAP adjustable 40 pound weights which some with two bars and a couple of weight plates that you can adjust.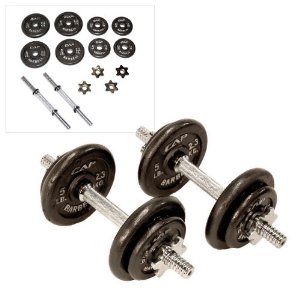 The weights can go from 5 to 40 pound so I think they will last me for a good, long time. And they were basically the price of two 10 pounders. I can't wait to feel the burn tonight!
Have a great Tursday!
How do you manage to get everything done when life gets in the way? What kind of weights do you use when working out?