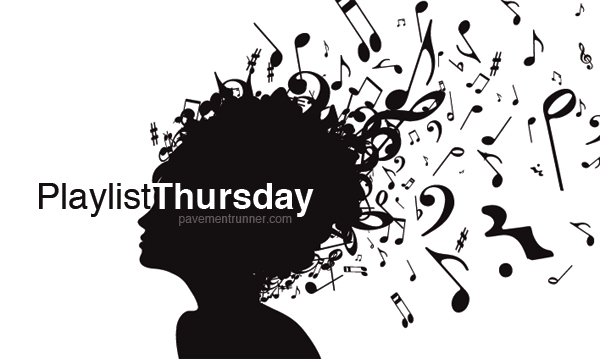 Music can make or break a run for me. On a recent run, my Pandora app wouldn't start up, and my mind started to race about how I would not be able to complete my run without my beats. There are songs that make me run harder and faster and put a smile on my face and I thought I'd join Pavement Runner and share some of my fav songs. Disclaimer: I listen to literally every type of music, so songs that may seem strange for some people to run to, rev me up!
Here are the categories:
Something Old:
These will be songs that are at least 5 years old. I know that isn't too long to be considered old, but music turnover happens quickly.
Something Current: These will be songs that have been released within the past year. I know, but you have to give me some leeway here.
Something to Consider: These will be songs that are not typically heard on the radio and may be by artists you've never heard of or considered running to. This is the wild card category, can be old or current.
Something Old:

Artist: Green Day
Title: Good Riddance
Side Note: I took up guitar to learn this song. Sadly, my guitar career didn't get much farther than this song.
Quotable: "So make the best of this test and don't ask why. It's not a question, but a lesson learned in time
Something Current:
Artist: Ellie Goulding
Title: Lights
Side Note: This song may only have like two lyrics, but the beat is like a Super Mario Star for me when I'm running.
Quotable: "And so I tell myself that I'll be strong, And dreaming when they're gone"
Something to Consider:
Artist: Brand New
Title: I Will Play My Game Beneath the Spin Light
Side Note: This is one of my favorite bands ever. They never made it very big, but they're songs are amazing.
Quotable: "If looks could really kill, then my profession would staring."
————————————————————————————–
What are your old, current and something to consider songs?