If I'm the queen of the kitchen in our relationship, then Tommy is the king of the slow cooker. Even though I've given it a few shots, I can't seem to get into using the slow cooker, but luckily for me, Tommy is amazing at making slow cooker meals.
Case in point: Turkey chili.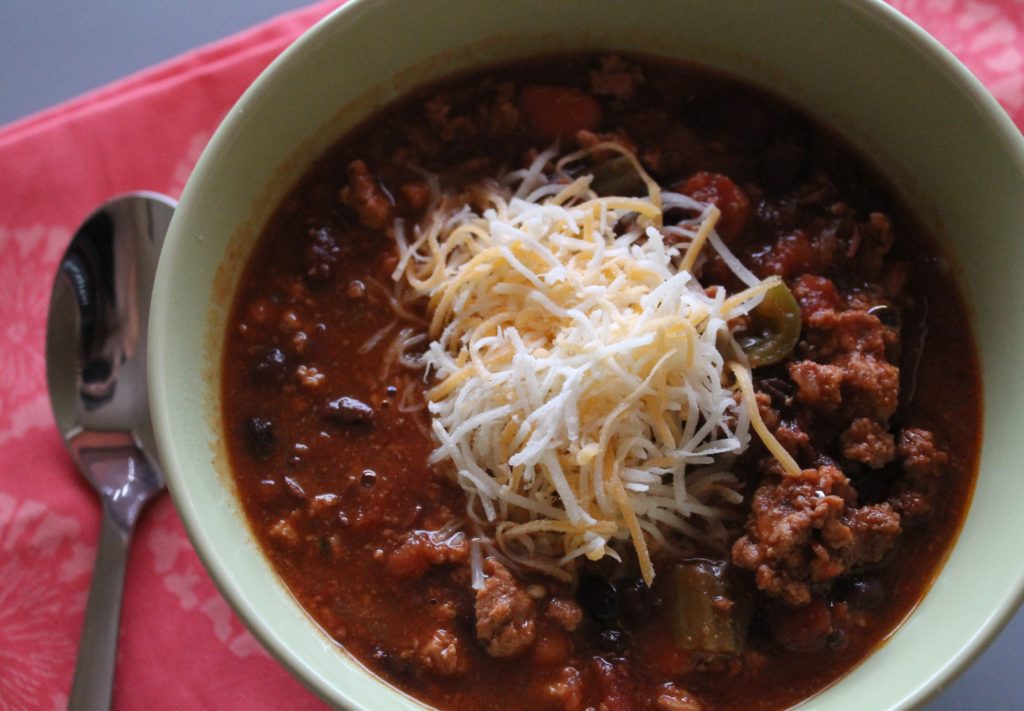 Slow Cooker Turkey Chili
Ingredients
2 lbs ground turkey
1 medium onion, diced
2 carrots, chopped
2 celery stalks, chopped
2 jalapeno peppers, chopped
2 cans red kidney beans, drained
1 can black beans, drained
2 cans diced tomatoes, not drained
2 tablespoons chili powder
1 tablespoon cumin
2 tablespoons white vinegar
Instructions
In a large skillet, sautee onions, carrots, celery and jalapeno peppers. Add in ground turkey and cook until browned.
Transfer the onions and veggies to the slow cooker.
Add in beans, diced tomatoes and spices.
Cook on medium for 8 hours.
Top with shredded cheese and sour cream and dig in!
I actually got a sneak taste of the chili when it just started cooking, and I could not get it off my mind for the rest of the day. I could not wait for dinnertime! Luckily, I powered through my day and arrived with an empty belly, ready to dig in. This chili is so.so.so.so.so good! Tommy even said it was the best thing he ever made! I agree!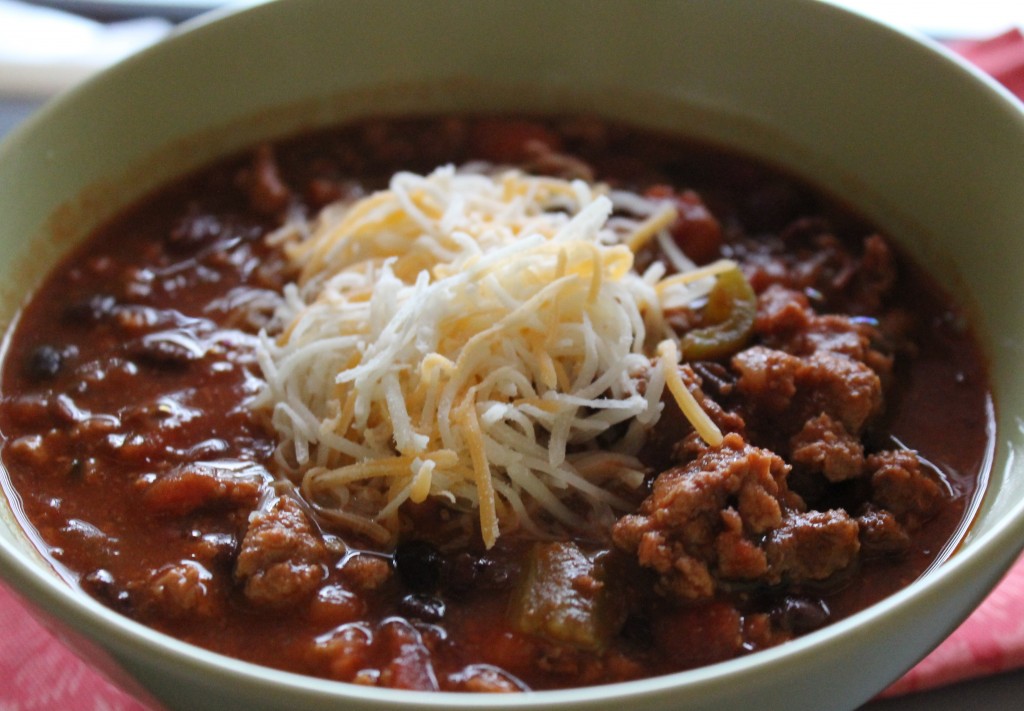 What's your favorite slow cooker meal?