Why is it that when I'm at work and school all week, the sun shines and the weather is gorgeous, but when I have a day off it rains cats and dogs. I had planned on spending the morning at the park with Munchkin then doing some grocery shopping and trying out a few recipes, but I honestly don't feel like stepping outdoors into that rain. Hopefully it'll pass!
Enough complaining about the weather because I have something yummy to share! I was out of ideas as to what to make for dinner last night, until I went to the mailbox that is. I got the latest issue of Everyday with Rachel Ray and while flipping through the pages, I came across a recipe for Mexican chicken and I just happened to have basically everything I needed to make it.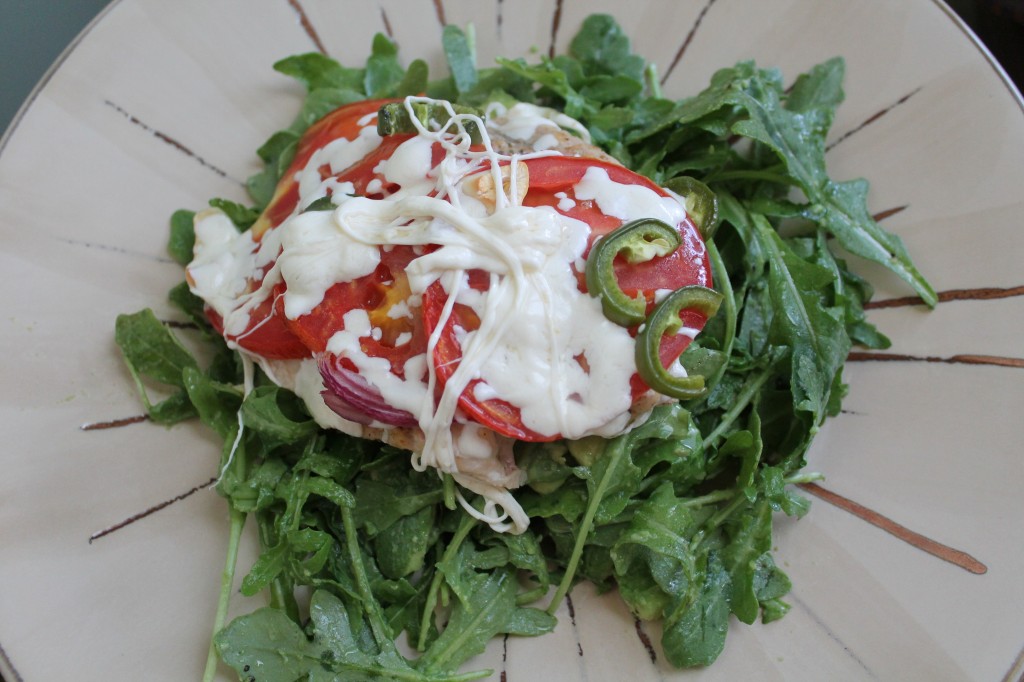 Chicken breast topped with sliced tomatoes, red onions, jalapenos and cheese on a bed of arugula and avocado tossed with lime juice and olive oil. I didn't really have high expectations for this dish, since the ingredients were so basic, but all the flavors came together perfectly!
Mexican Chicken
1 teaspoon garlic powder
1 teaspoon chili powder
1 teaspoon oregano
1 teaspoon Trader Joe's 21 Seasoning Salute
Olive oil, for drizzling
4 chicken breasts
2 tomatoes, thinly slices
1 red onion, thinly sliced
2 jalapeno peppers, sliced with seeds and ribs removed
1 cup of shredded cheese (I used mozzarella)
2 avocados
juice of one lime
2 cups arugula
Preheat over to 450 degrees. Place chicken breasts into a baking dish, drizzle with olive oil and rub with spices. Top each chicken breast with alternating slices of tomatoe and onion. Sprinkle jalapeno peppers on top and bake for 20 – 25 minutes. During last 5 minutes of baking, top each chicken breast with cheese.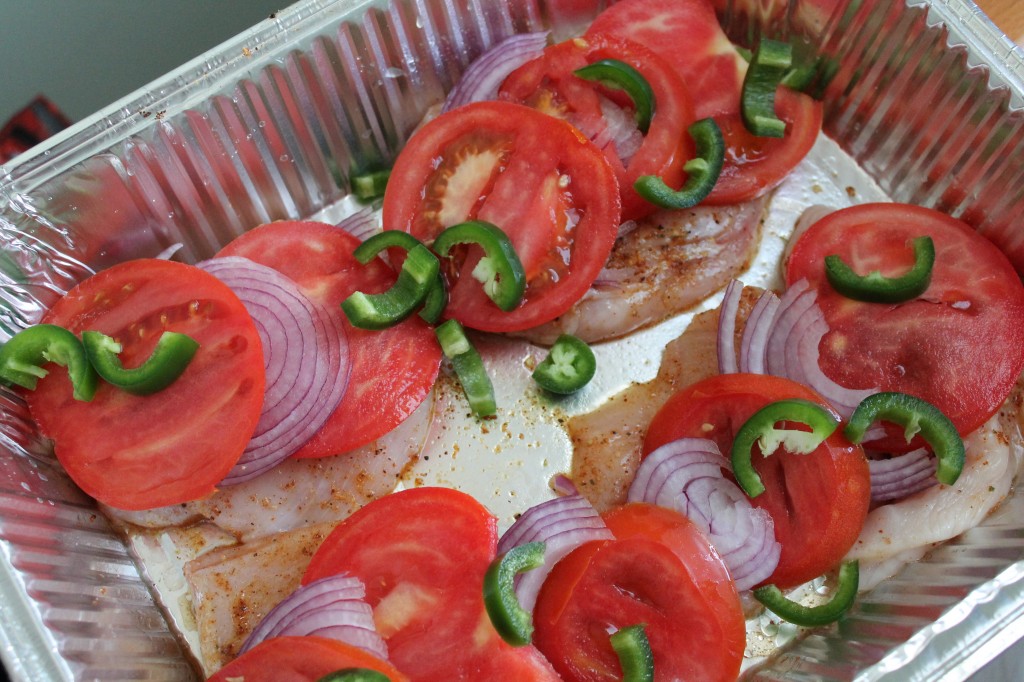 Meanwhile in a large bowl, combine diced avocado and top with lime juice and salt and peppers. Allow the flavors to marinade for a few minuted before tossing in the arugula and drizzling in olive oil. Plate the arugula and avocado salad and top with a chicken breast. Dig in!