It's been over 40 days since I've eaten meat. I am incredibly happy that I decided to give up meat for Lent. Not only did it show me that I do have the willpower to majorly change my diet if I want to, but it opened my eyes up to so many different yummy things to eat. I would be lying if I said I wasn't looking forward to the baked ham my mom was making for Easter, though.
The seafood salad that the supermarket deli sells has always caught my eye, but I've never purchased it because I'm not sure that I trust seafood from the deli counter. I scoped out the ingredients and decided to make my own version at home.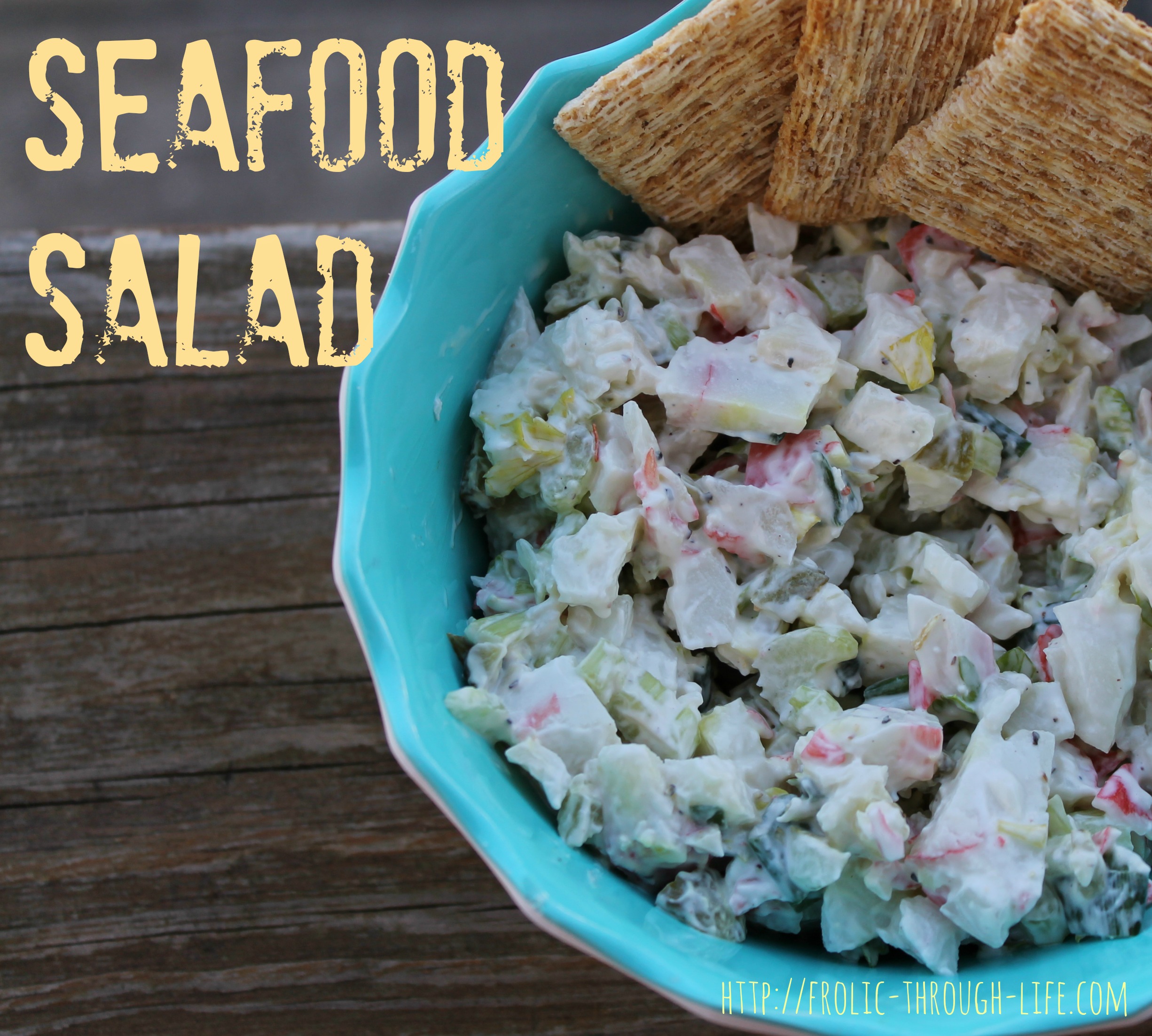 Seafood Salad
Ingredients
1 pound imitation crab, chopped
½ cup sweet onion, chopped
½ cup celery, chopped
½ cup dill pickle, chopped
½ cup chives, chopped
¼ cup Greek yogurt
⅛ cup mayonnaise
1 teaspoon mustard
salt and pepper to taste
Instructions
Toss all ingredients together with Greek yogurt, mayonnaise and mustard.
Salt and pepper to taste.
This
salad was quick and easy to make and I loved it for lunch with some Triscuits. I swapped out most of the mayo for Greek yogurt, but I don't think the difference in taste is very noticeable thanks to the mustard. I'm usually not a huge fan of celery, but it really worked in this combo and gave the salad a very refreshing taste.
What's your favorite deli counter salad?