Happy Memorial Day! I hope you are having a great first weekend of summer and enjoying this amazing weather. My weekend started out great at the Farmer's Market. Tommy and I have been trying to get out butts there for weeks and we finally made it.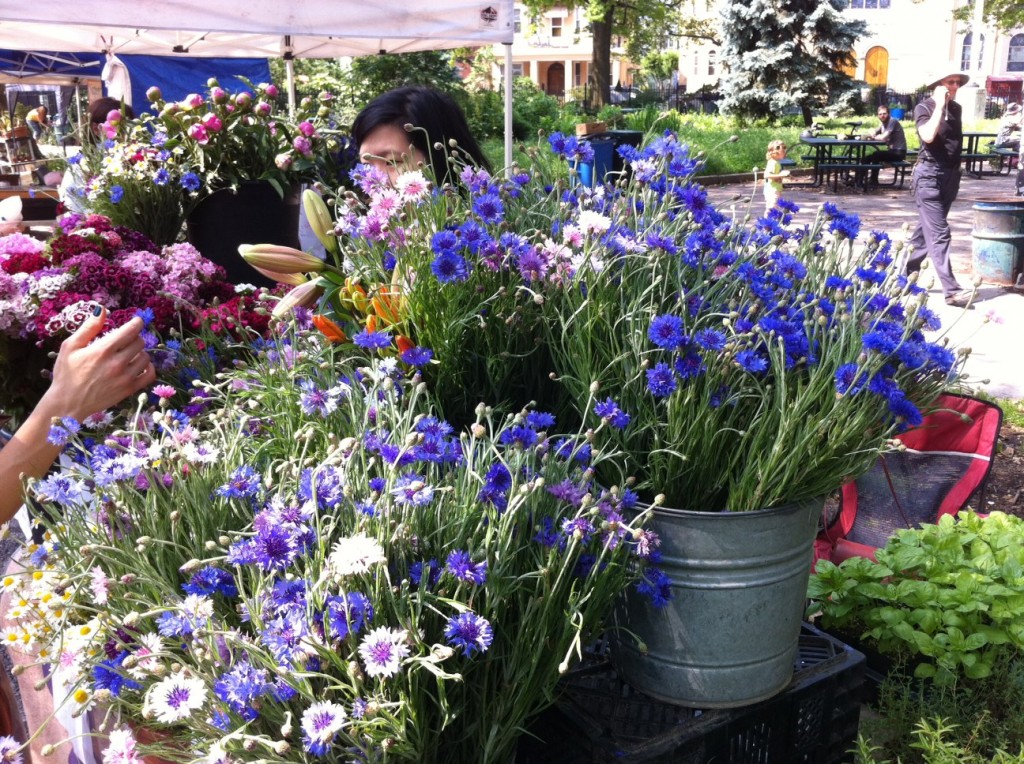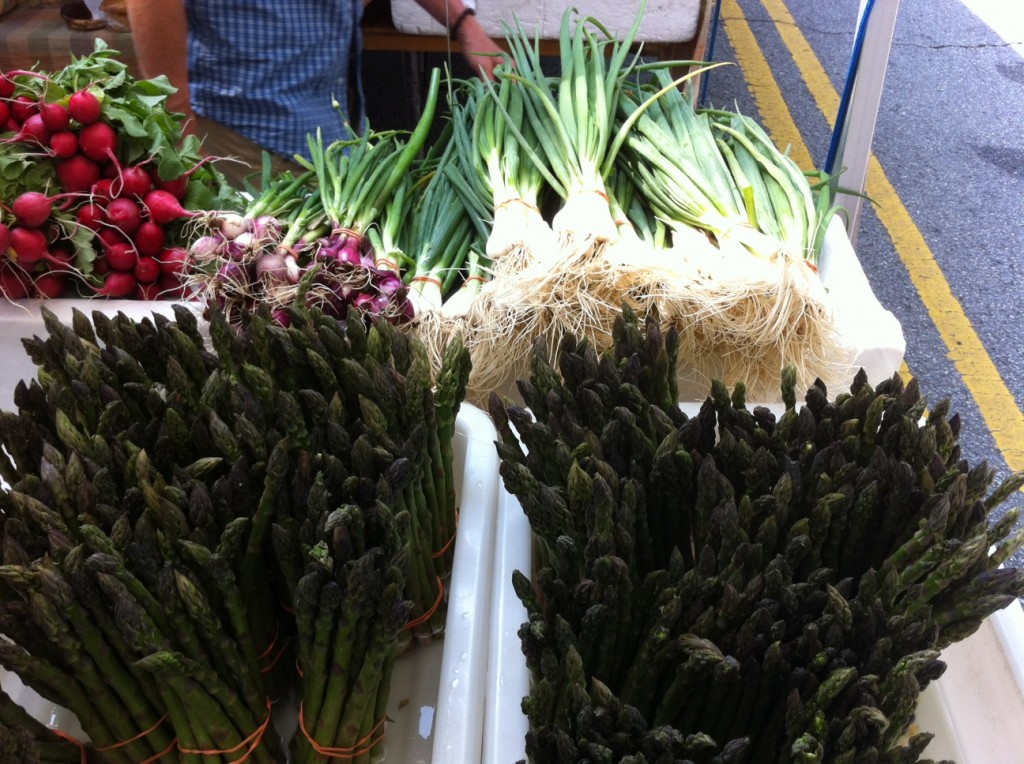 We strolled through the place and picked up lettuce, spinach, bok choy, heirloom tomatoes, beets, carrots and strawberries. We've eaten almost all of it already too. Nothing like fresh fruits and veggies!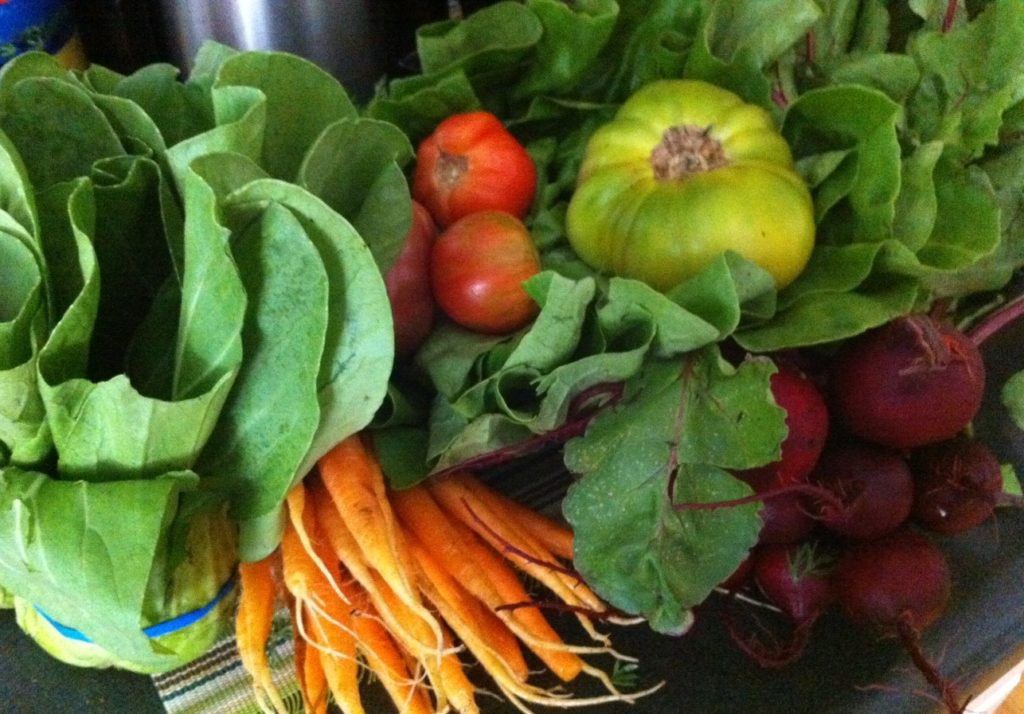 After stocking up on produce, we headed over to the Williamsburg waterfront to wait for the Smorgasburg to open. It had been a while since we had been to the area and we were surprised to find that there was a whole new park built there, complete with amazing city views.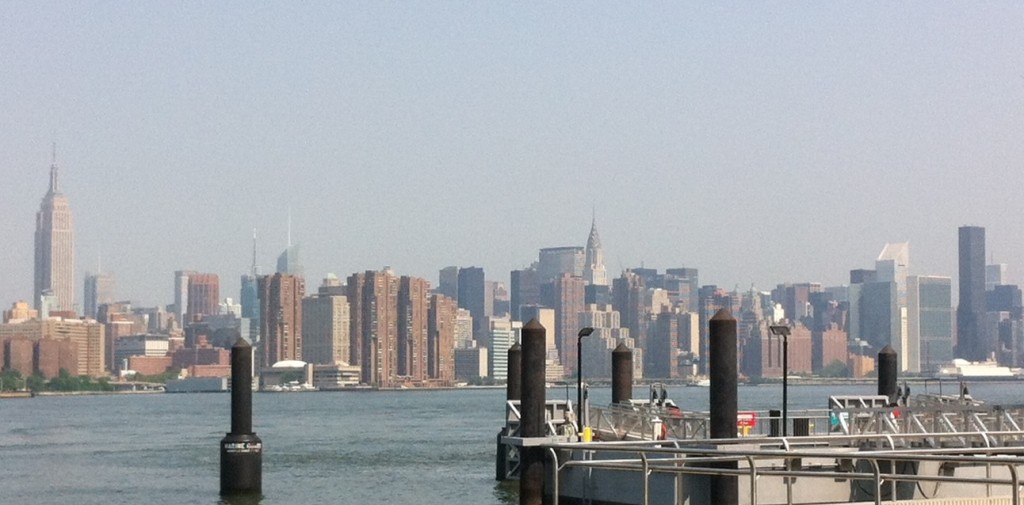 Munchkin had an awesome time climbing the rocks and looking for non-existent fish in the water. We did see ducks though!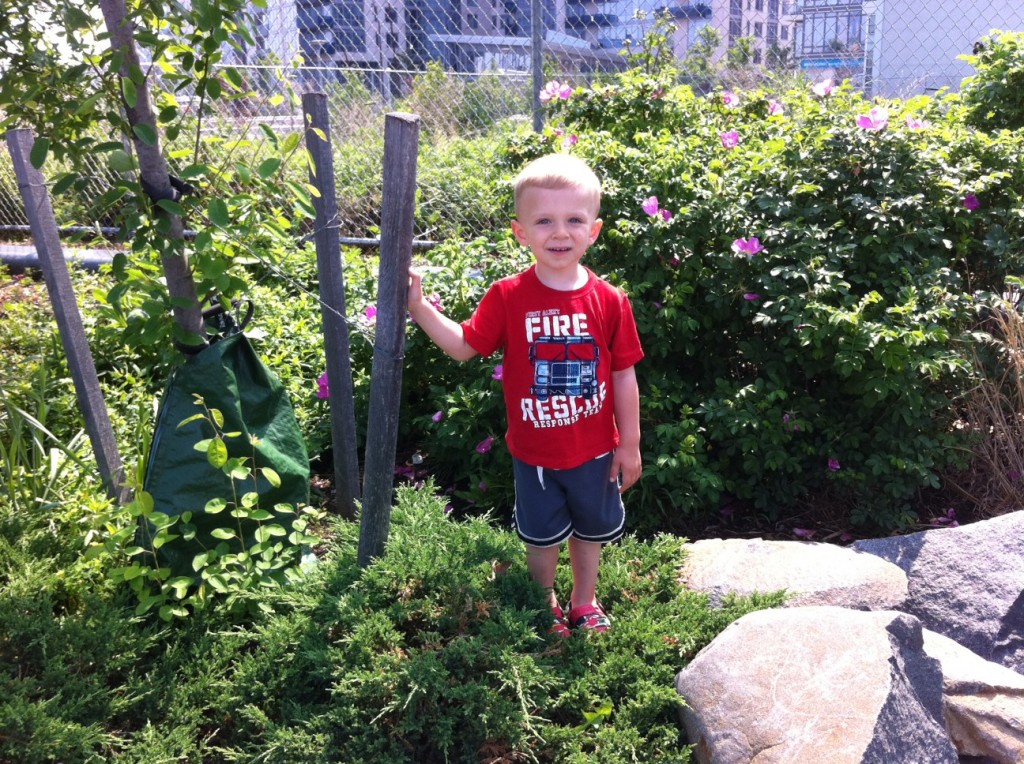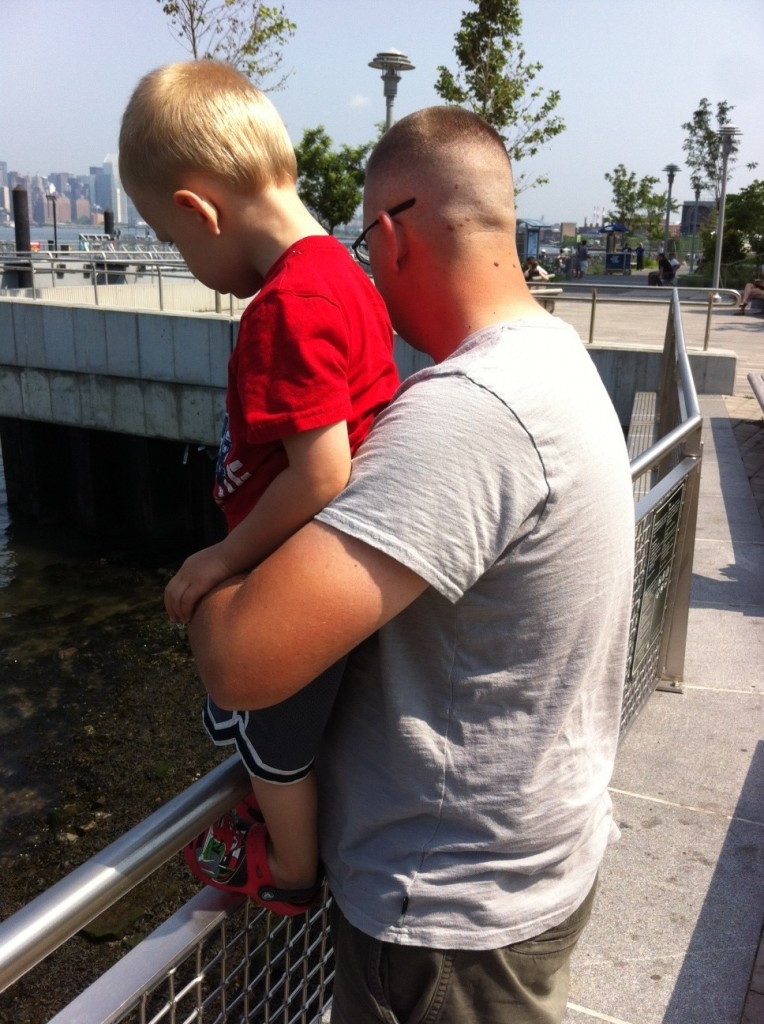 Once Smorgasburg opened, we headed inside to see what deliciousness we could find for lunch. Smorgasburg happens every Saturday rain or shine from 11 AM to 6 PM and is a huge food festival where over 100 vendors come to set up shop and sell you their delicious food.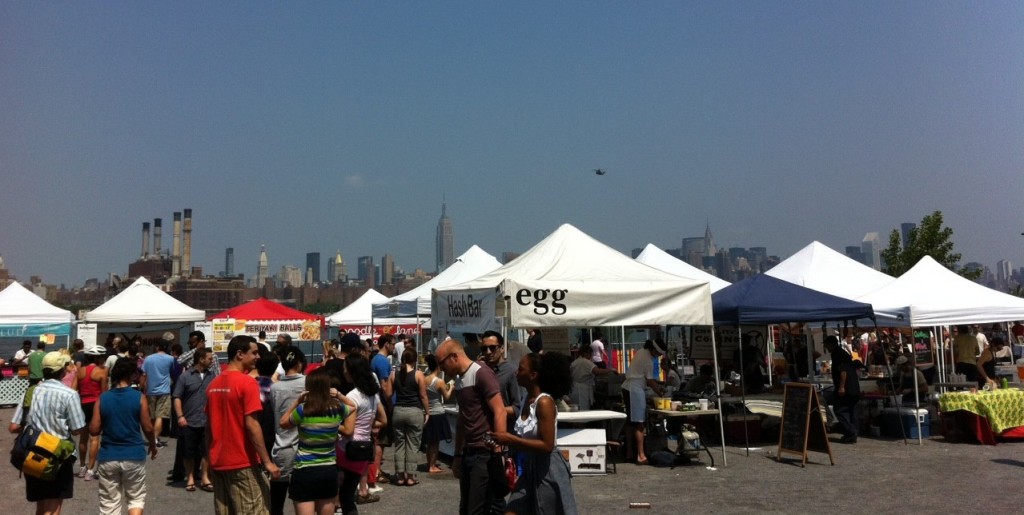 We did a loop around the whole place to see what was there before we made our decision on what to eat. We started out with Arnold Palmer Slushies from Kelvin Natural Slush Co.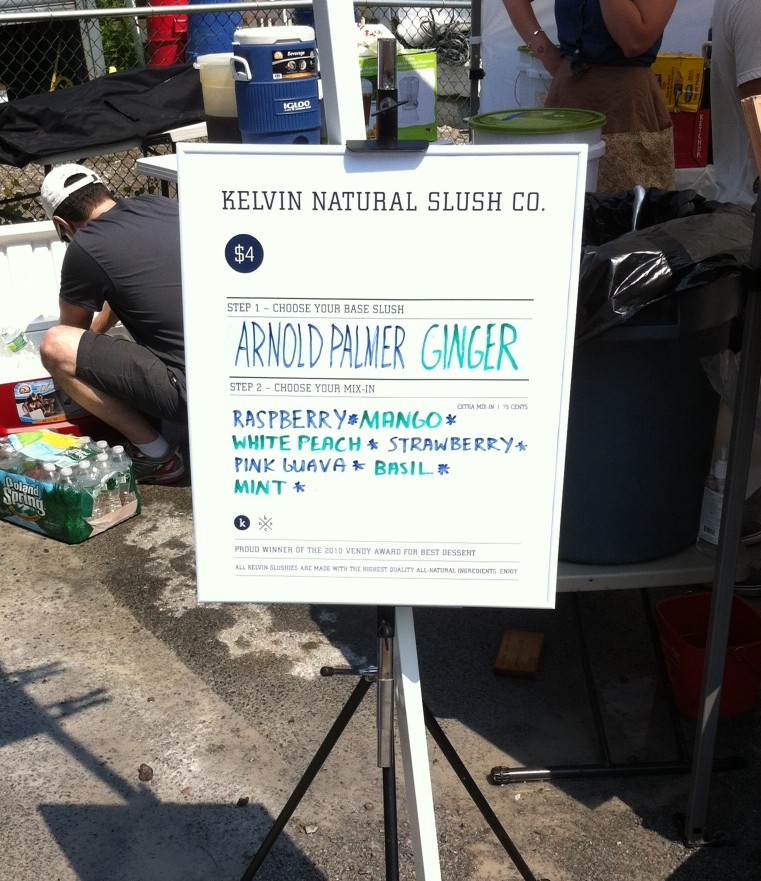 Refreshing and delicious!
For our lunch, we chose different paths. Tommy went Greek and got a Spinach Pie from Anthi's Greek Specialties.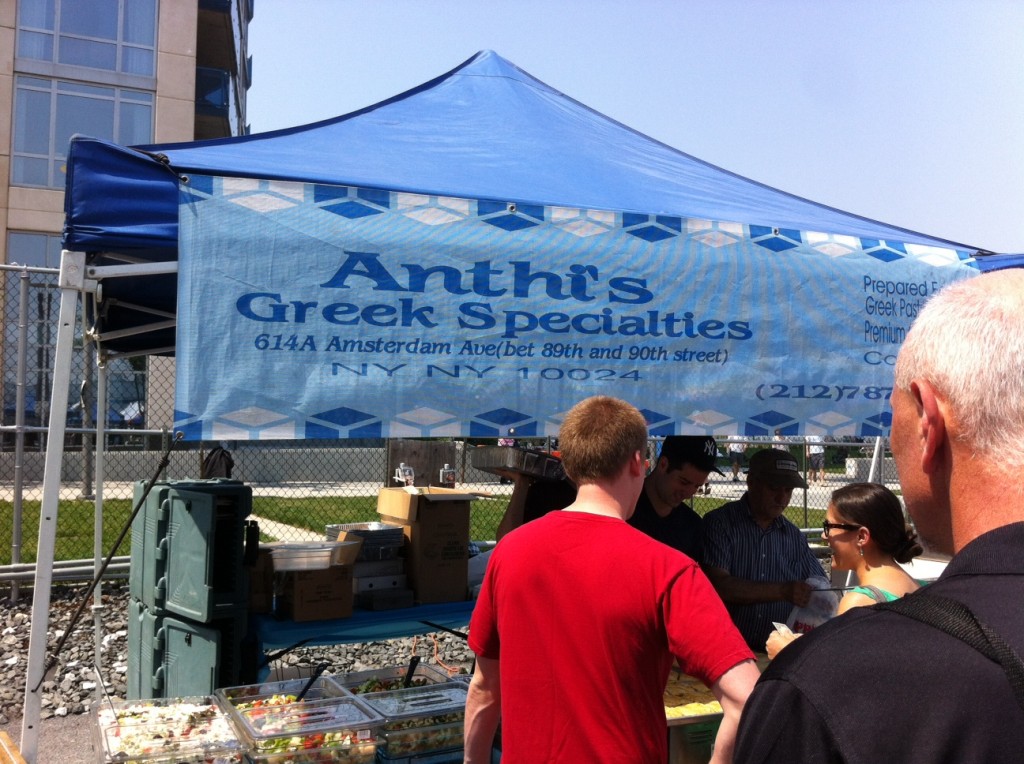 I got a falafel, but not just your standard chickpea ball falafel. As soon as we walked in I saw Saucy By Nature, I knew  it was going to be my lunch.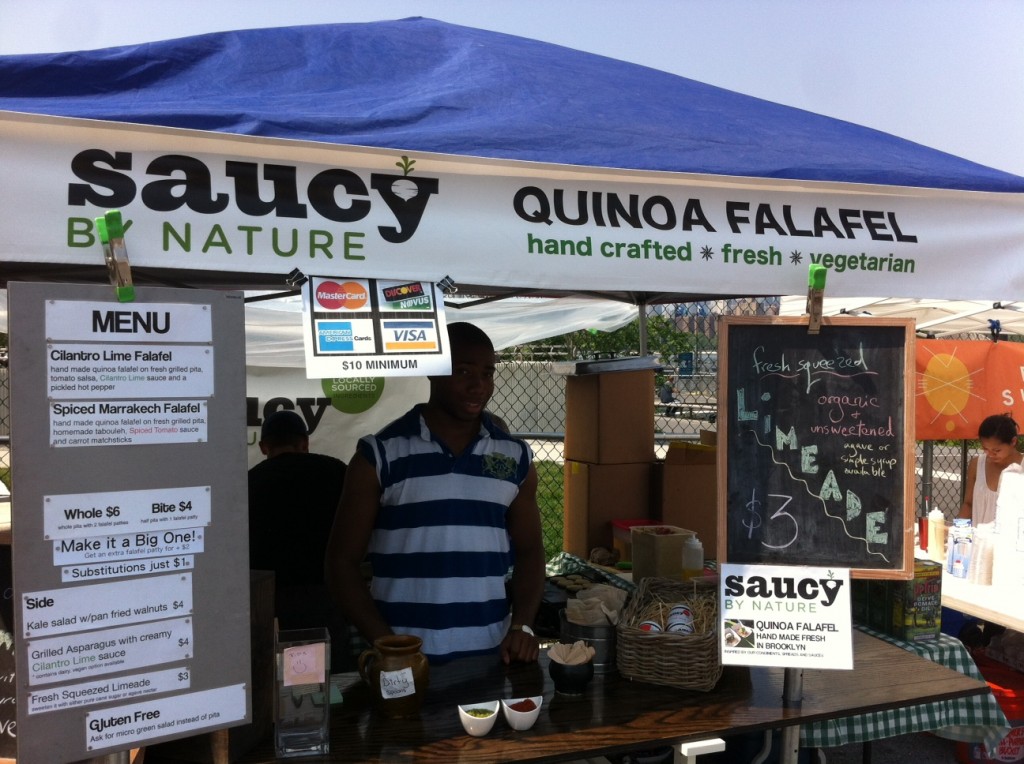 I chose a whole Spiced Marrakech Falafel.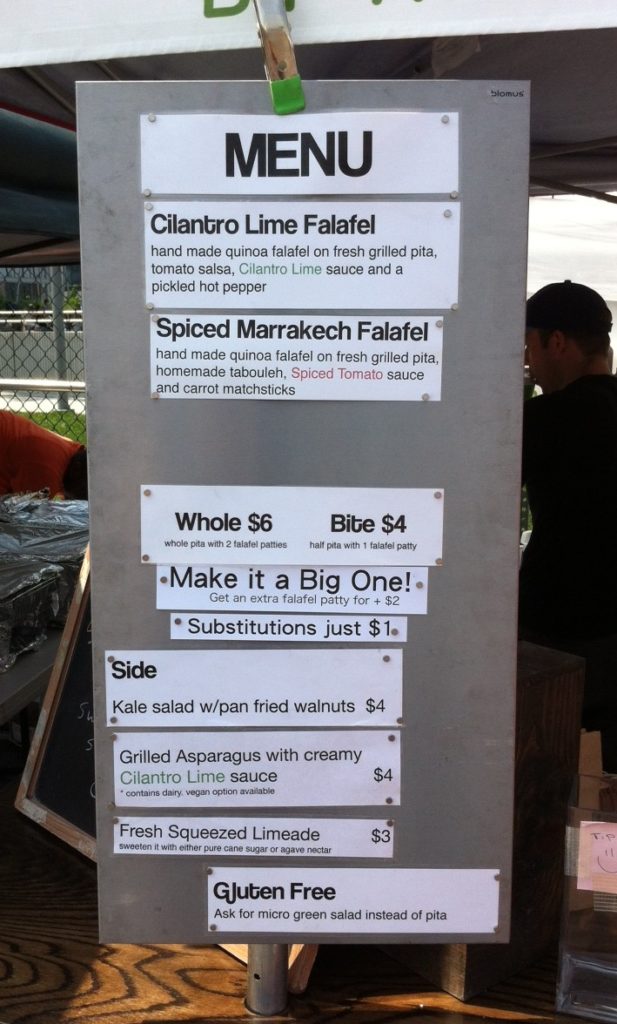 And I only have one word for it… AMAZING!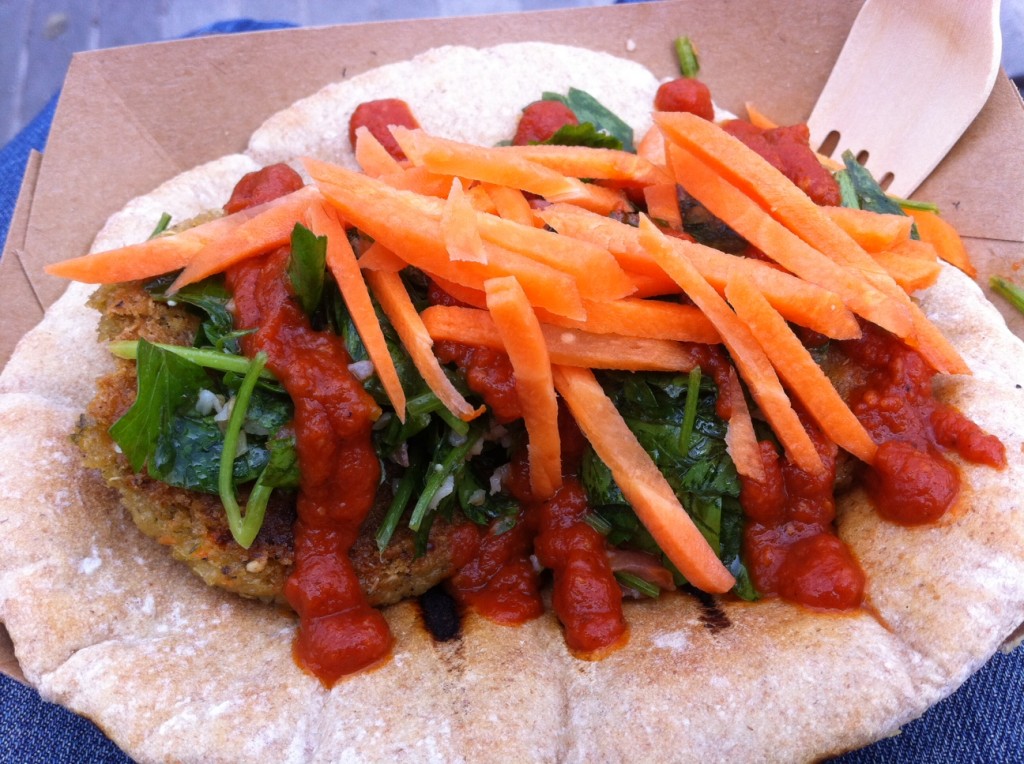 We were planning on getting dessert too, but we really did not have any room in our bellies for it. There's always next time and we are already planning our next trip there!
How did you spend your holiday weekend?