I can't believe it's been like 3 weeks since I've posted a WIAW. Even though I love WIAW posts, I kept forgetting to take pictures of my food, or I just wasn't eating anything pretty enough to share. Either way, I'm back with some gooood shtuff! Gather round kids, and get ready to get hungry.

Let's start off with some of my own creations. First up, one of my favorite things to make, Mexican Lasagna. This one wasn't vegetarian because I threw in some ground turkey and it was so, so good.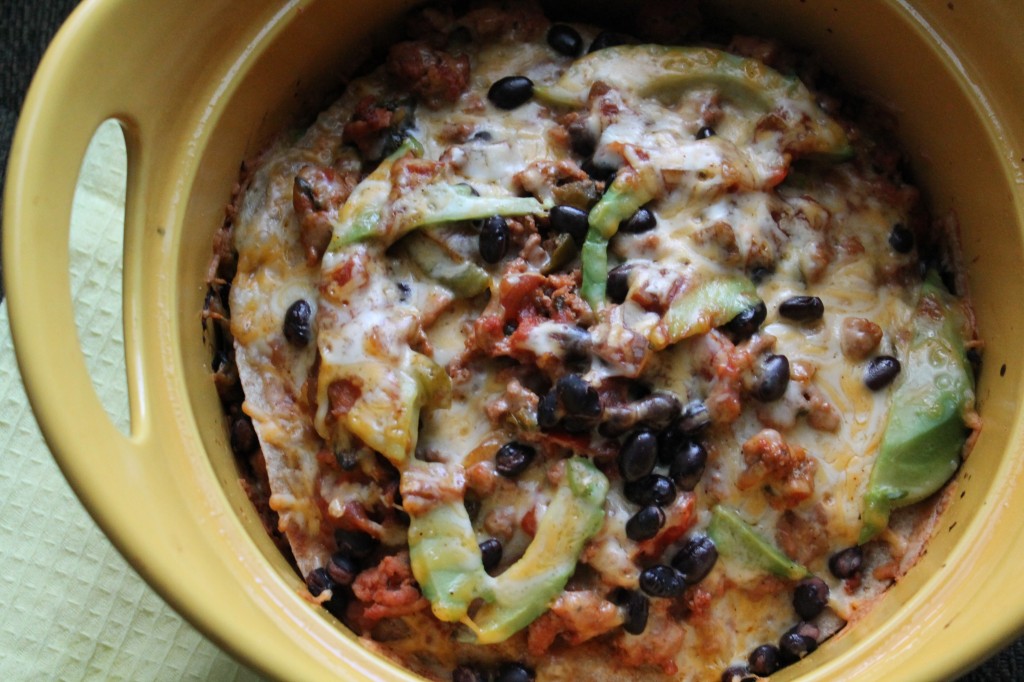 Next up, sushi! This was my first attempt at making sushi, and it came out pretty amazing!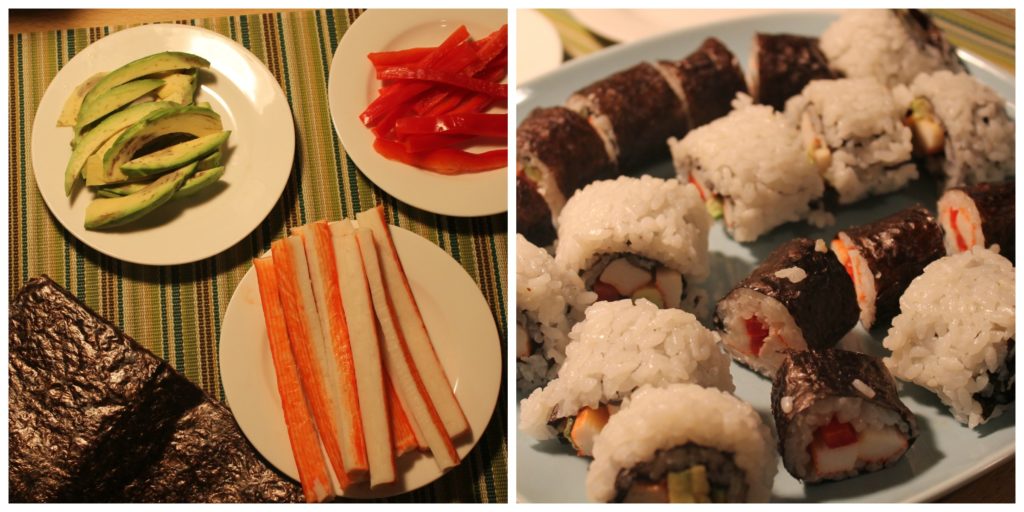 We went to the Asian Market hoping to find sashimi grade tuna or salmon, but no dice. We settled on crab meat and veggies and made a bunch of different rolls. I cannot wait to try making sushi again!
Trader Joe's Pumpkin soup with a side of grilled cheese with avocado. The combination of flavors might seem a little strange, but it was everything I was craving at the time and it tasted amazing!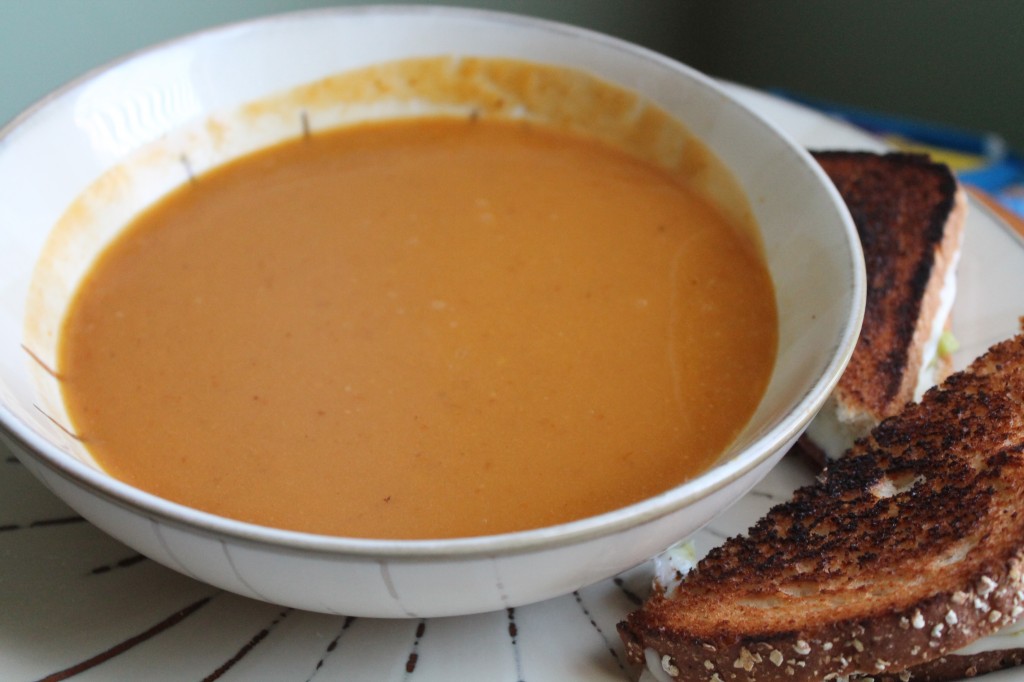 These babies are delicious, and not as bad for you as regular brownies.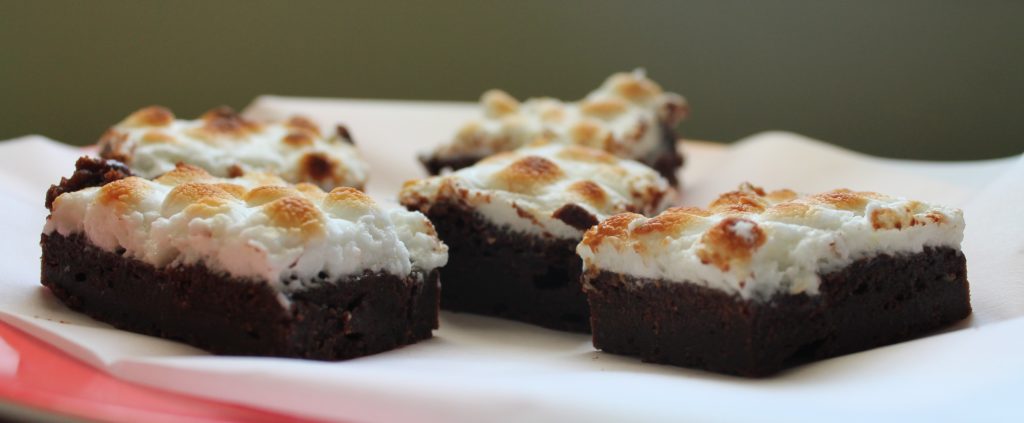 Instead of butter, milk and eggs, I took a box mix and just added a can of pumpkin puree and cooked according to package directions. When the brownies were baked, I topped them off with mini marshmallows and put them under the broiler for about a minute. These were a HUGE hit!
Mason jars of iced coffee from the Blue Stove. The pies and pastries at this place and to die for!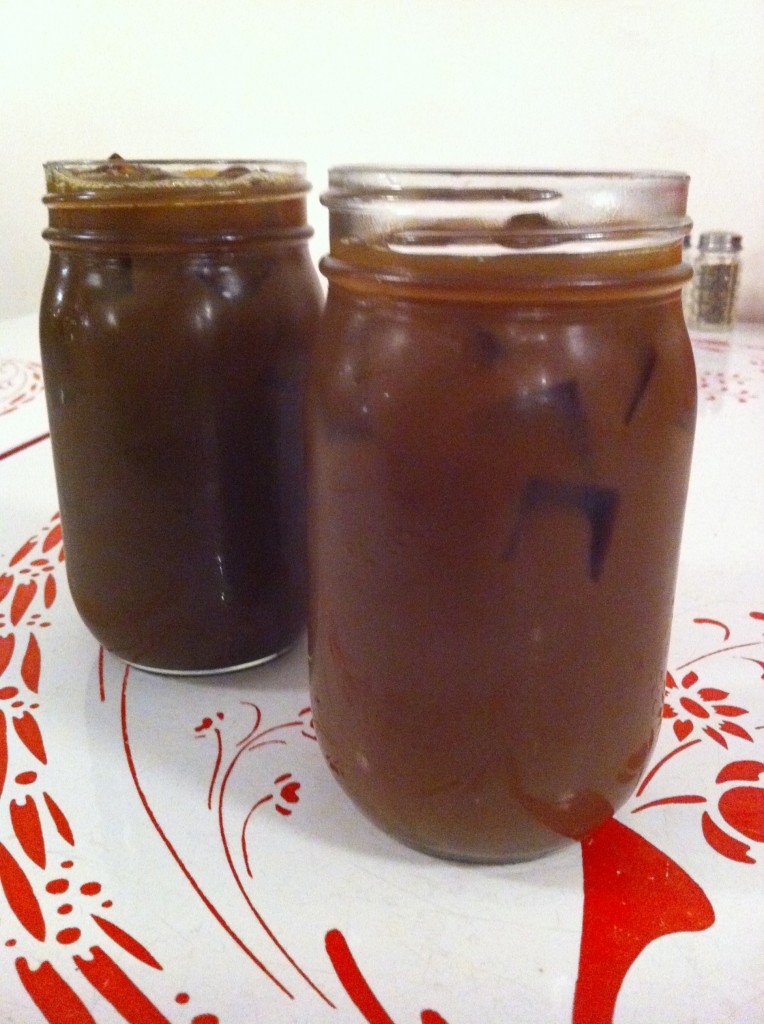 The last two are some yummy lunches I've had at work. I've been pretty good at bringing lunch from home, but sometimes you just want a little something different.
Union Street Salad from Calexico - Romaine, radicchio, avocado, grilled corn, goat cheese, cucumber, avocado, radish, tomato, toasted sesame seeds, sherry vinaigrette. So, so good!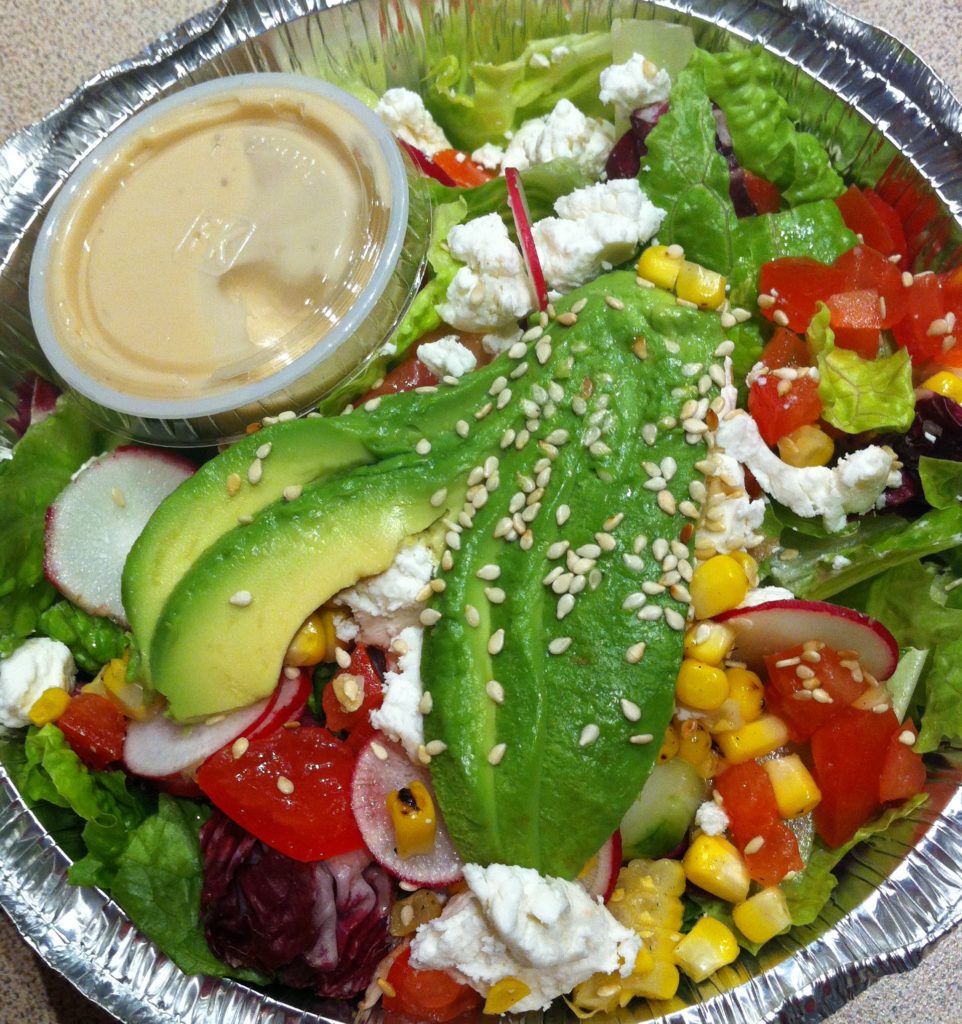 Shepherd Salad with Chicken Kebab from Kestane Kebab. It was my first time trying this salad and it was delicious. Fresh tomatoes, cucumbers, onions, parsley topped with a delicious dressing.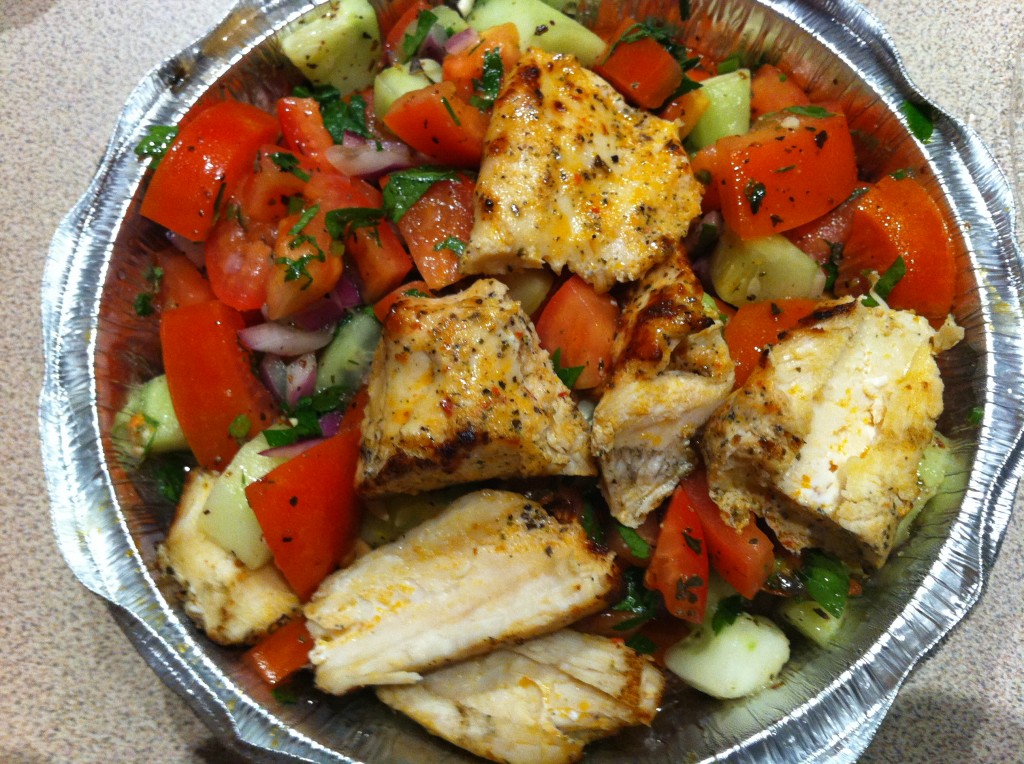 That's all I've got for today, but I'll be back next week with some Thanksgiving eats! And thanks to Jenn to hosting the happiest food party on this side of the internet!

What's the best thing you ate today?