Now that the holidays are over, it's time to settle in for the long, cold winter. If you're in the Northeast like me, you know something about the cold weather that's been hitting us recently. But, just because its cold outside and cold and flu season is upon us, doesn't mean that the getting sick is inevitable. I am teaming up with Kleenex to share some tips on how to stay healthy this winter!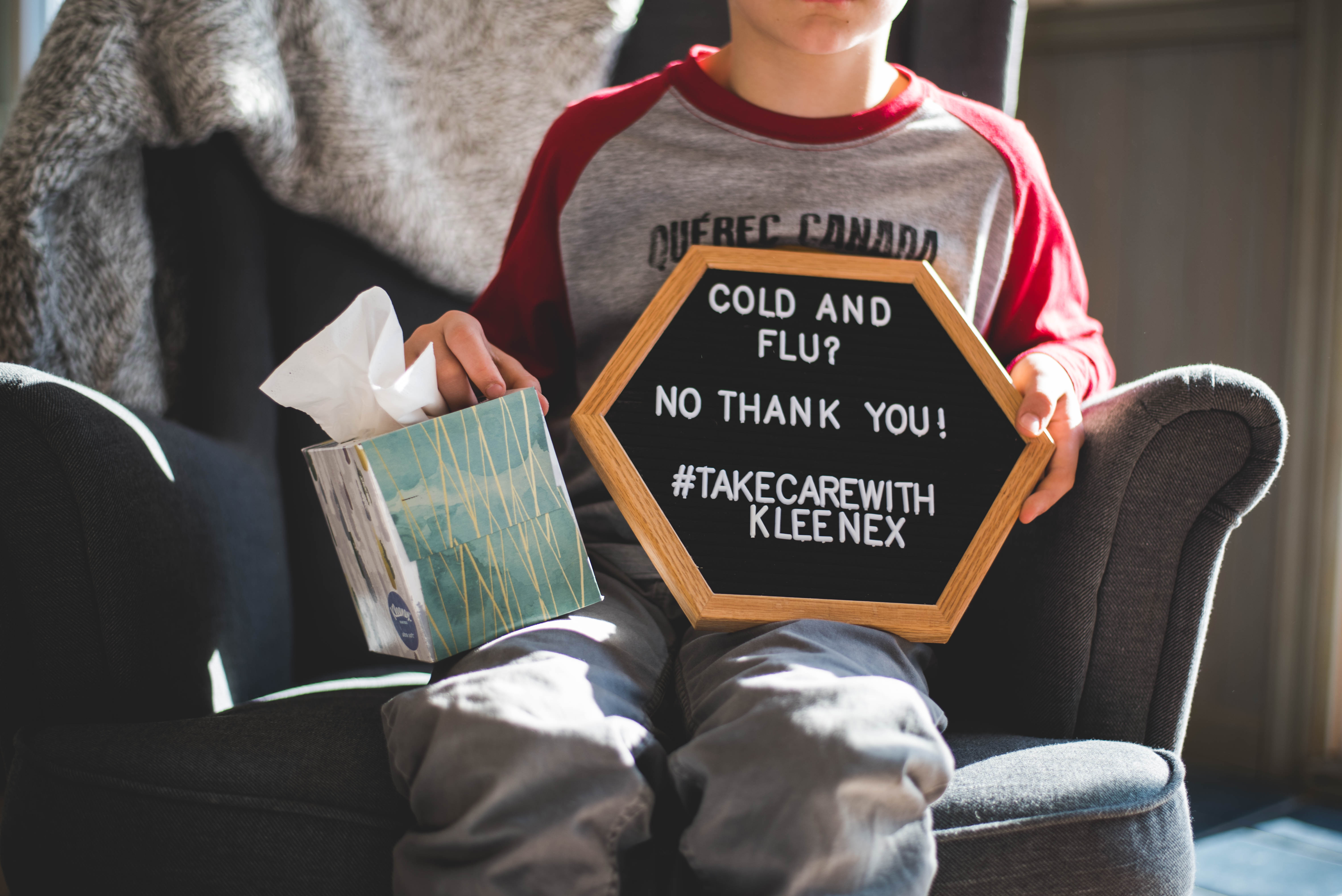 Drink water. Studies show that you may not get as thirsty in cold weather, but that doesn't mean that your body doesn't need the H2O. Allowing your body to become dehydrated can leave you more vulnerable to getting sick. Aim to drink half your body weight in water, year round.
Keep Your Hands Clean. Germs are lingering everywhere you go, especially in places where there are large groups of people like at work, school or the supermarket. Make sure to wash your hands with soap for at least 20 seconds, or two rounds of Happy Birthday. Mom hack: let your little ones choose the soap to entice them to wash more often!
Get Enough Sleep. A lack of sleep can affect your immune system. Studies show that people who don't get enough quality sleep are more likely to get sick after being exposed to a virus, such as the common cold or flu. Lack of sleep can also affect how fast you recover if you do get sick.
You are what you eat. The holidays tend to be full of yummy treats and indulgent meals, but it is important to eat well to stay well. Make sure to eat a variety of fruits and veggies to get different vitamins and nutrients that your body needs to be functioning at its best!
Stress less. Studies have shown that high levels of stress make you more susceptible to getting sick. Create an evening routine to help you unwind after you get the kiddos to sleep. The few minutes to myself every night, help me reflect on my day and prepare for the next. 
Cover your coughs and sneezes. As someone who works with young children, we spend our days repeating "cover your cough" to the kids. At our house, we always keep Kleenex in the house to stop the germs before they hit our hands. Kleenex has a moisture activated blue dot layer with special anti viral formula that kills 99.9% of cold and flu viruses in the tissue within 15 minutes. Goodbye pesky germs!
I always stock up on Kleenex when I'm shopping at Walmart, but if you don't feel like leaving the house in these single digit temperatures, Walmart now has free 2 day shipping. Get you Kleenex delivered to your doorstep for free!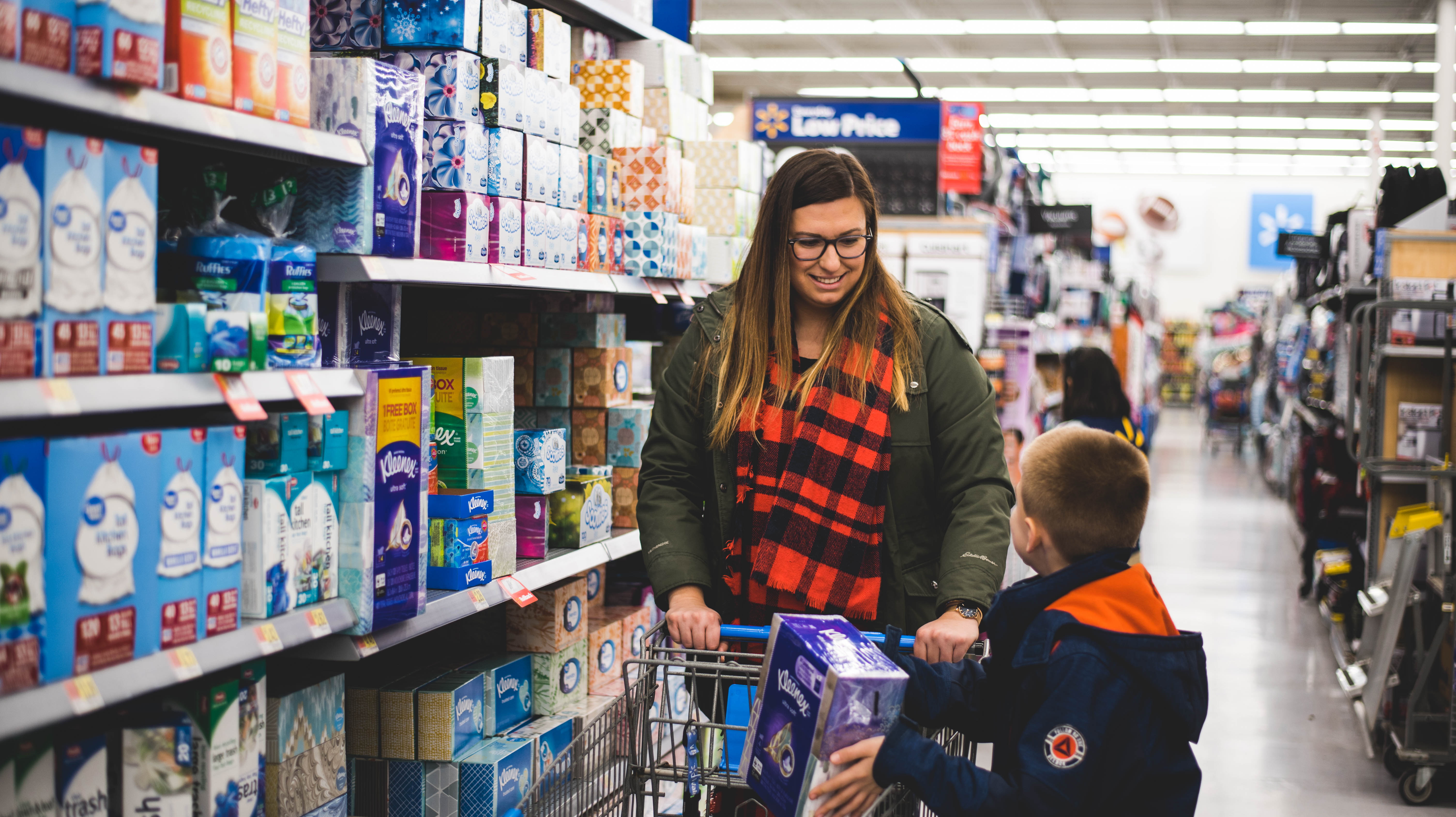 I hope these tips help you and your family stay healthy this winter. Don't forget to stock up on Kleenex at Walmart!