This week we joined the movement for healthy cleaning with Aunt Fannie's Cleaning products as part of a sponsored post for Aunt Fannie's. #HomeSweetBiome
When I was a kid, the house wasn't clean until the smell of bleach and other harsh chemicals was so strong it burned your eyes. While they did get the house clean, it wasn't the healthiest way, especially since repeated inhalation of bleach and harsh chemicals can cause all types of health problems. When I became a mother I told myself that I was not going to use these types of chemicals in our house. While it isn't difficult to find natural cleaners these days, it isn't always easy to find ones that are effective and truly all natural. When Aunt Fannie's reached out to me to try their Cleaning Vinegars, I was super excited to give their products a try.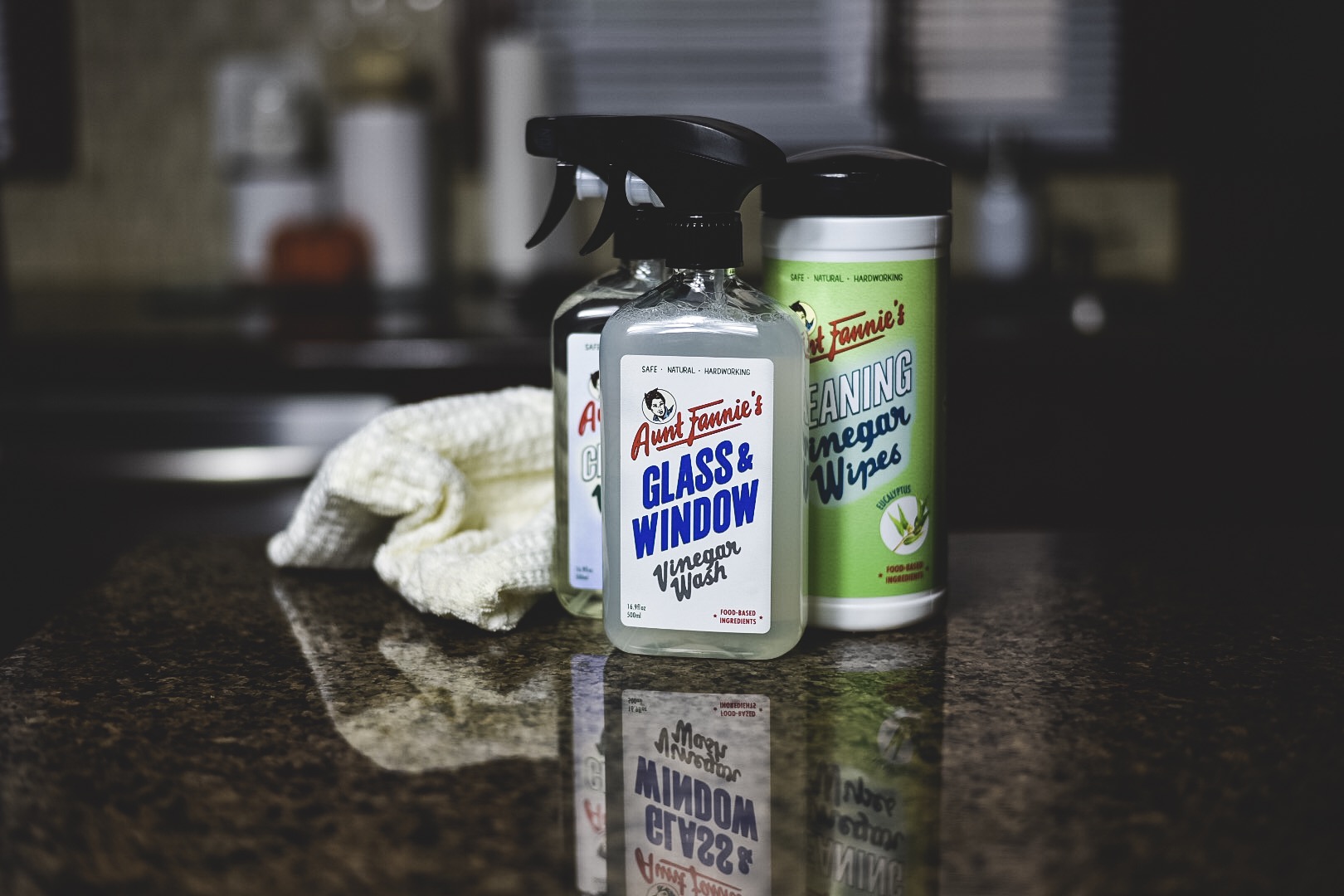 Once I started looking into the company more, I knew that Aunt Fannie's was a brand that would become a staple in our home. The brand founder Mat created Aunt Fannie's when his son developed severe, life-threatening allergies. The family decided to rid their home of all the "chemicals and crap" they had in their diet and cleaning supplies, but found that even the "natural" cleaners that were on the market had ingredients that wiped out good microbes and sent their son's immune system into permanent overdrive.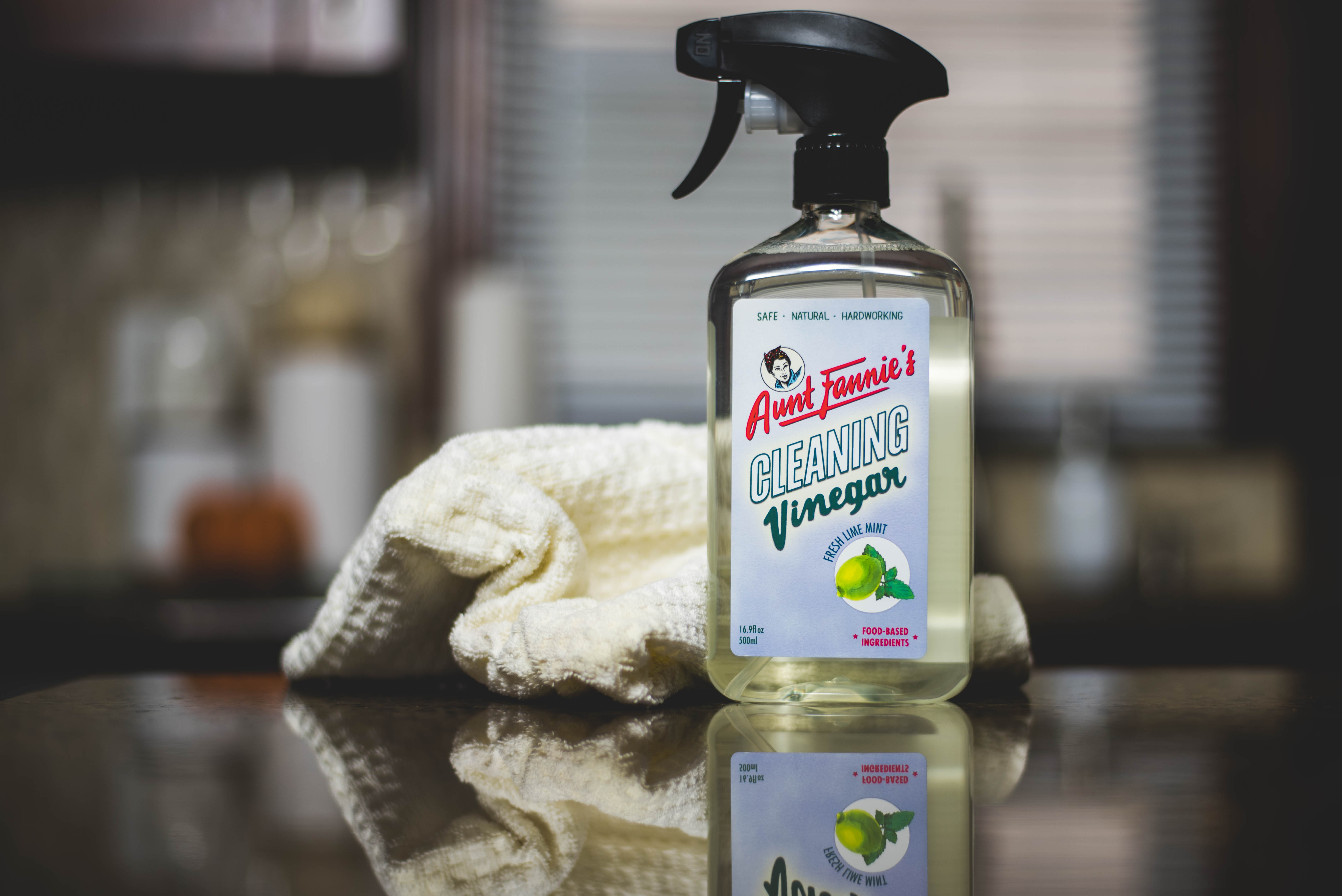 While there are tons of cleaners on the market that advertise themselves as natural and a healthy choice, Aunt Fannie's is one of the few that scored an A rating from the Environmental Working Group (EWG). Aunt Fannie's is different because their ingredients are recognized by your body as food or beneficial microbial prebiotics. Aunt Fannie's improves the health of indoor microbiomes by creating biodynamic, evolutionarily-adapted cleaning and pest solutions from unique, whole, and food-based ingredients. It gets your home clean without disrupting the micro biome of good bacteria.  Just like you need good bacteria in your gut to keep you healthy, you need this good bacteria in your home to keep you and your family healthy.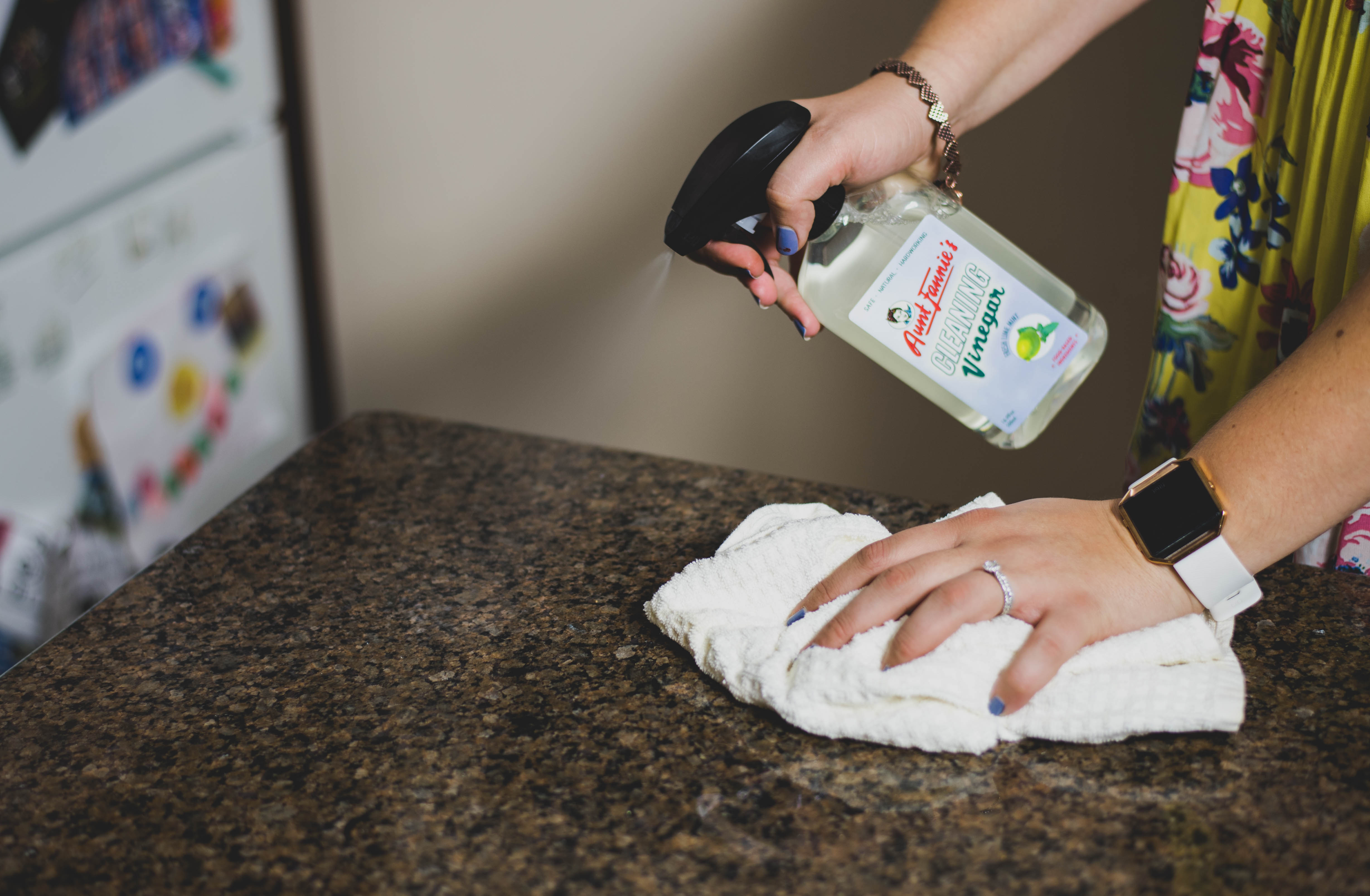 Aside from all of the health benefits, Aunt Fannie's does an amazing job cleaning and can hold its own against any of the other cleaning products I've tried. They leave the house smelling fresh and clean without a vinegar smell.
Aunt Fannie's Cleaning Vinegar in Fresh Lime Mint smells great and does a great job cleaning even the toughest kitchen messes [like when my husband decides to cook dinner :cough cough:]. The essential oils used in the spray are GRAS certified by the FDA. The Aunt Fannie's Cleaning Vinegar Wipes are super convenient to keep on the counter the clean up messes as they happen. They are also biodegradable! The Aunt Fannie's Glass and Window Vinegar Wash leaves glass and mirrors streak free without the harsh chemicals typically found in glass cleaners. The Aunt Fannie's Fly Punch is 544% more effective at catching fruit flies than comparable products. [I also learned that one mama fruit fly can lay up to 500 eggs at a time. If that fact isn't what nightmares are made of, I don't know what is!] All Aunt Fannie's products have all their ingredients listed on their labels, unlike other companies that omit the not so great ingredients from their labels.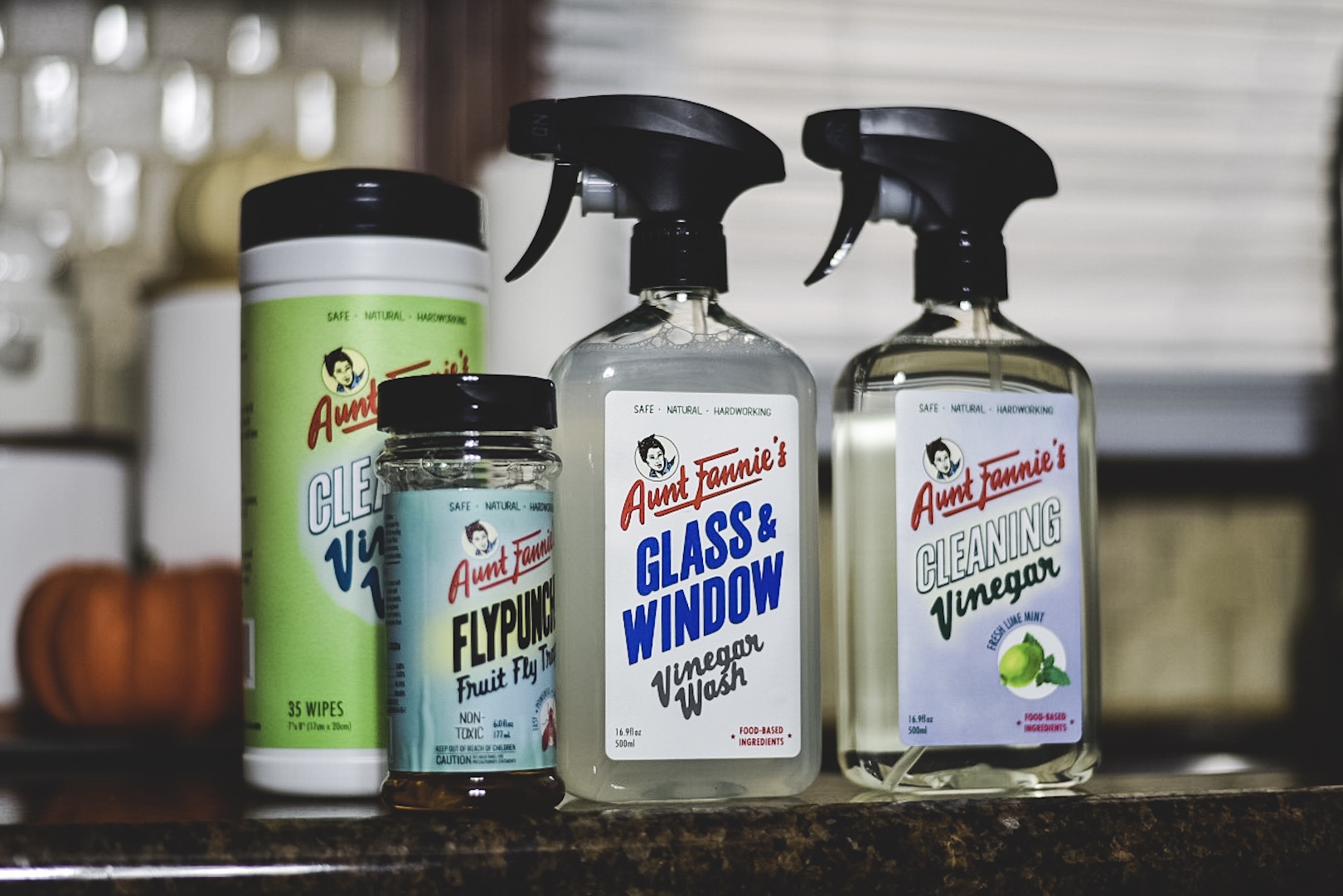 You can find Aunt Fannie's products on their website, Whole Foods, Bed Bath & Beyond, Hy-Vee and Amazon. Best of all, if you order from the Aunt Fannie's website, use code FROLIC to get 30% off your order plus free shipping on orders over $35. The coupon code will expire on 10/31/17.
Happy #HealthyHousekeeping!